Best strategy for long term trading
Trading strategy
Adherence to clear rules of a trading strategy is what makes a trader a professional and allows you to consistently make money on the financial markets. This is the most important moment in the career of a successful trader, if you don't have your own trading strategy, you will inevitably drain your deposit and leave the race. It is the strategy and discipline that prevents you from turning your trading into a gamble.
A trading strategy is a set of rules that establish all the actions of a trader in the process of trading on financial markets.
A trading strategy is also called a system, algorithm, plan. The trading system should establish under which variants of the course of events what actions you should take. And if, for example, a trader opens or closes a position, then he must have a clear answer to the question - why did he do it.
Often novice traders do not understand how important it is to trade according to a plan, and begin to work in the market without having their own strategy. Without a systematic approach, it is impossible to make money in the financial markets, and this has been proven. Due to unpreparedness, there will be constant uncertainty in their actions, which will naturally affect the result of the trade.
A trading strategy is primarily needed to make a quick and correct decision. Following the trading plan, the trader trades calmly and confidently, making notes on purchases and sales in the trader's diary. And this is important, in the future, using the diary, the trader analyzes his trade, looks for weak points in the strategy and adds something new. After all, everyone knows that markets change over time and the strategy must adapt to new conditions in a timely manner.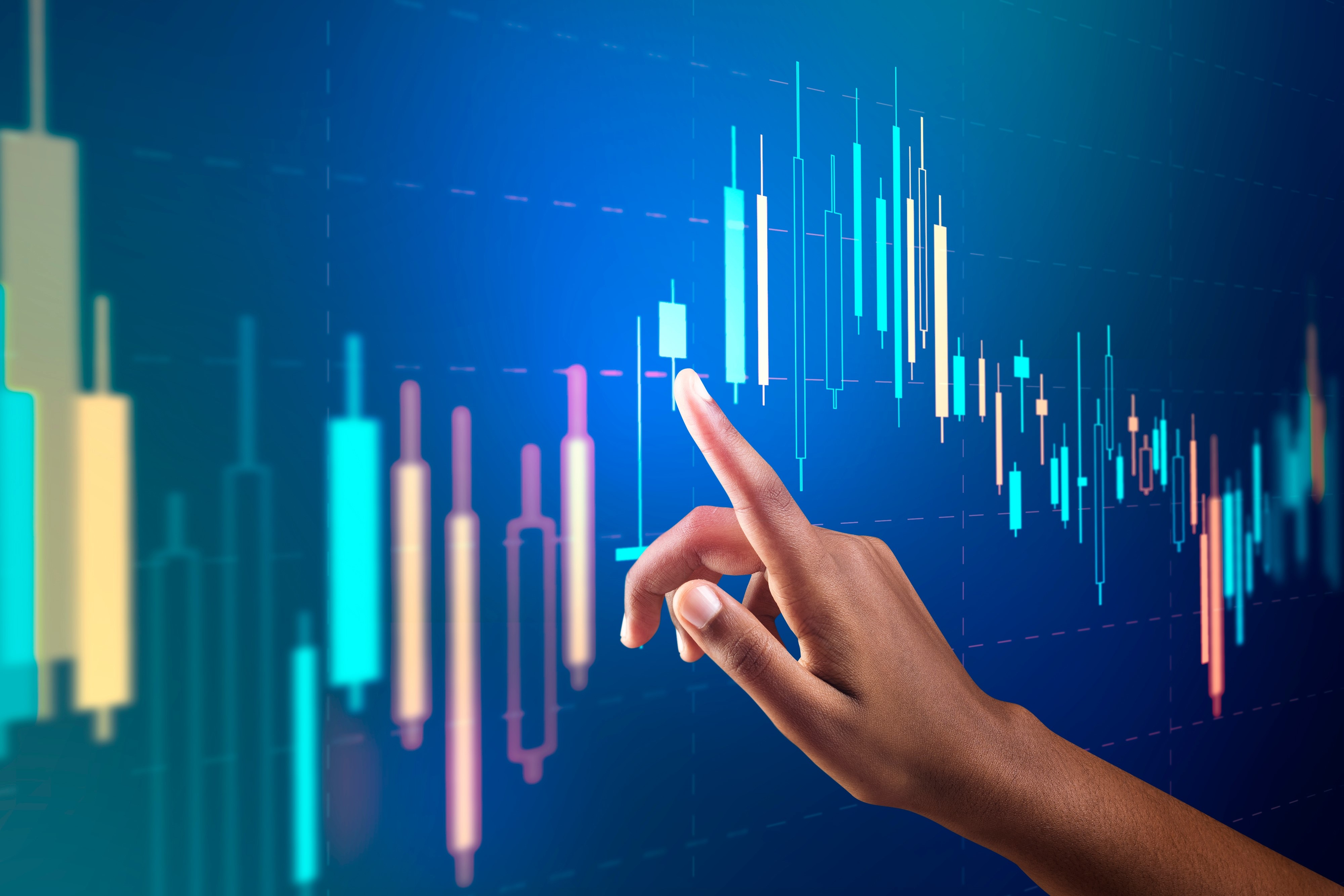 Types of trading strategies
Trading strategies are divided into three types:
Manual strategy - this type of strategy is used only for manual trading. The trader analyzes the market himself and, according to the trading plan, makes decisions about opening or closing orders. This type of strategy is the most laborious and requires certain qualities from the trader, for example, discipline and stress resistance. They resort to manual trading for several reasons, and mainly it is the inability to automate the strategy. Unfortunately, trading robots, although they can do a lot, do not have flexible thinking, and this does not allow programming some complex algorithms. Similarly, robots have not yet learned fundamental analysis. Manual trading does not mean a complete rejection of automation; with this strategy, you can automate minor actions, for example, using a trading panel.
Automatic trading strategy - this strategy is designed for automated trading, which is performed by an advisor (trading robot). The robot analyzes the market itself, opens, accompanies and closes orders. All the rules of the trading system are written in the form of an algorithm in the code of a trading robot, and when trading, it clearly follows this algorithm. In addition to the fact that it will free up a lot of time for the trader and will work tirelessly around the clock, there is another significant plus. You do not need to keep a trader's diary, using the Expert Advisor and Strategy Tester, you can check and select the optimal parameters for the strategy based on historical data. This greatly simplifies the work of the trader, and greatly speeds up the process of creating your own working system. Among the minuses, we can highlight that for the smooth operation of a trading robot, you need to rent a VPS server.

Semi-automatic trading system - this category includes strategies where a trading robot conducts trading, but under the supervision of a trader. As stated above, advisors are not able to analyze news or other important events, which sometimes have a very strong impact on the market. The trader undertakes this analysis, and depending on the market sentiment, he can restrict the robot's trade in one direction. Also, traders often turn off advisors before the release of important economic news.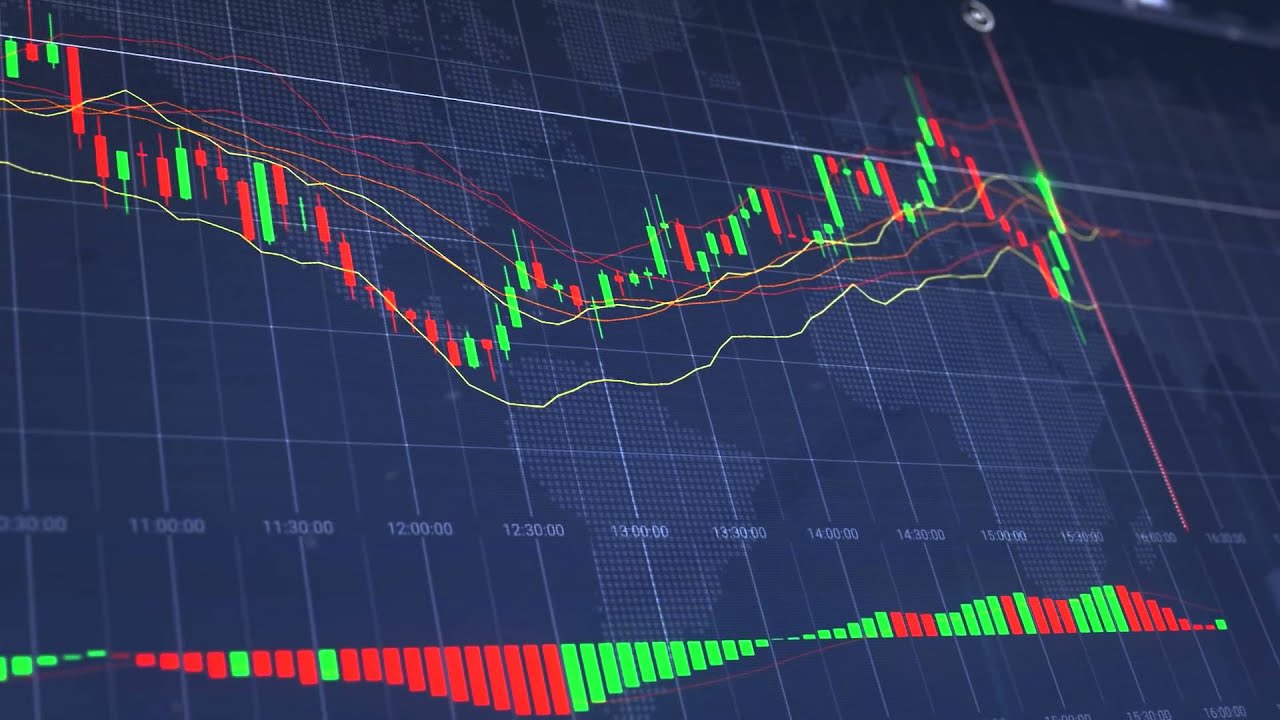 Short-term, long-term and medium-term trading
Trading is conventionally divided into short-term, medium-term and long-term. There is no clear division, but you can roughly name the boundaries.
Usually traders choose what is psychologically closer to them. It is also important which indicators are used, as many of them work well only on large timeframes.
The separation looks something like this.
Long-term deals are those that last for several days, most often they can "hang" for weeks. Option for those who are confident in their vision of the market. People who enter such positions usually use fundamental analysis as a basis. It is more reliable and covers a long period in advance. In this case, technical factors can serve as an addition.
This type of transaction is often used by professionals. They can calmly open a position and forget about it for a long time, being confident in the results.
Medium-term transactions last several days, approximately - from 3 days to a week or a little more. This option is also suitable for people who are balanced and convinced of the correctness of their personal analytics. Also, trading in this style is close to those who can be absolutely calm about losses and do not seek to earn as much as possible.
Short-term trades are those that are made within a day and take from several minutes to several hours. It also often includes positions open for a couple of days. This tactic is a favorite behavior of beginners. They are driven by two things: the desire to earn more and faster, and also the inability to remain calm when they have a deal. Every now and then they look at the terminal, which often spoil their statistics. For example, they close at the slightest pullback.

It is worth choosing the method that is more interesting and convenient for you. However, remember that most indicators, such as the popular MACD or Ichimoku, perform poorly on charts less than D1. Test strategies: many of them show completely different results, depending on which time frame was used.
If you want to make money on investments, but you do not have the time or desire to follow the changes in the schedule during the day, then the strategy long term trading is suitable for you.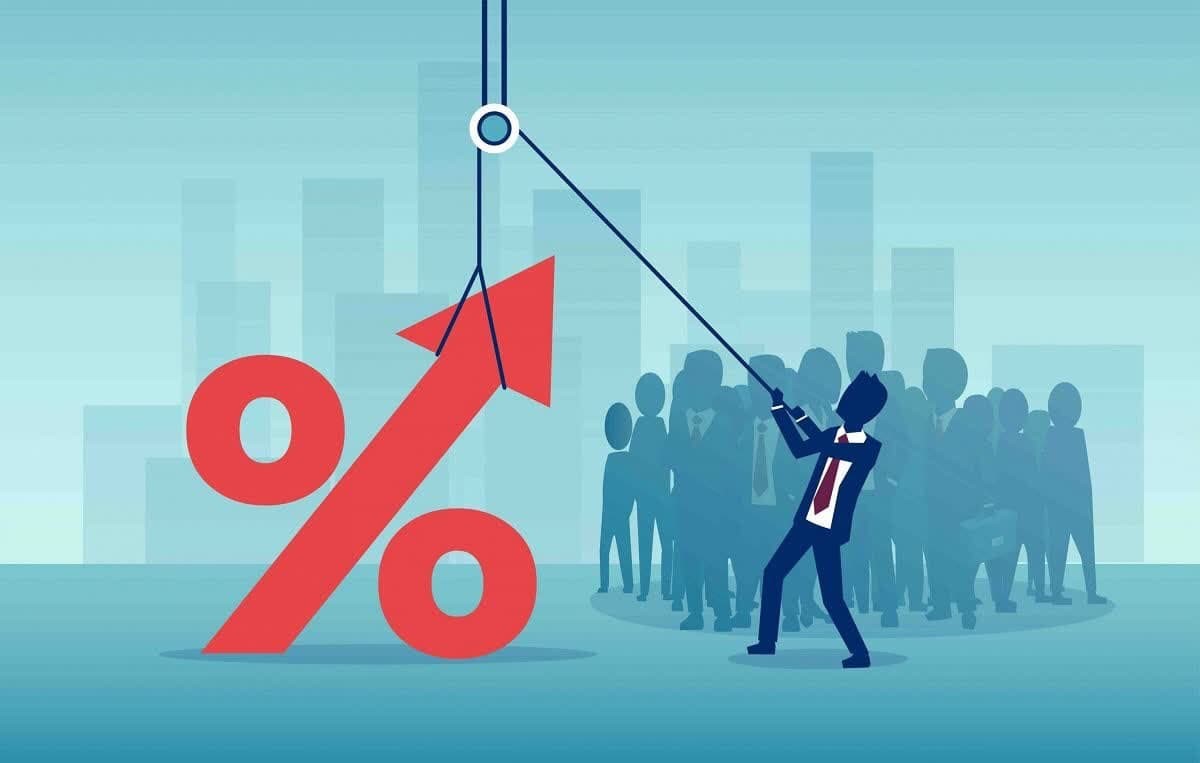 Markets for long-term trading
In order to draw up a trading strategy long term, you need to study the markets in which it can be applied.
The Futures and Options Market
Historically, futures contracts were used by producers to protect against unwanted price changes. Now it is one of the most popular and effective tools of speculators. The most traded futures are contracts on stock exchange indices, oil, gold and natural gas.
Operations with futures are based on margin trading, which increases opportunities, especially for traders with relatively small deposits.
Most of the transactions in modern futures trading are not connected with delivery of goods and are cash-settled. These are speculative operations. Oil and gas futures are very popular due to their volatility, but they require understanding not only the technical picture, but also fundamental factors. The peculiarity of trading in energy futures - natural gas and oil - is that their pricing is influenced by a large number of external components - geopolitical, economic, social, natural and demographic.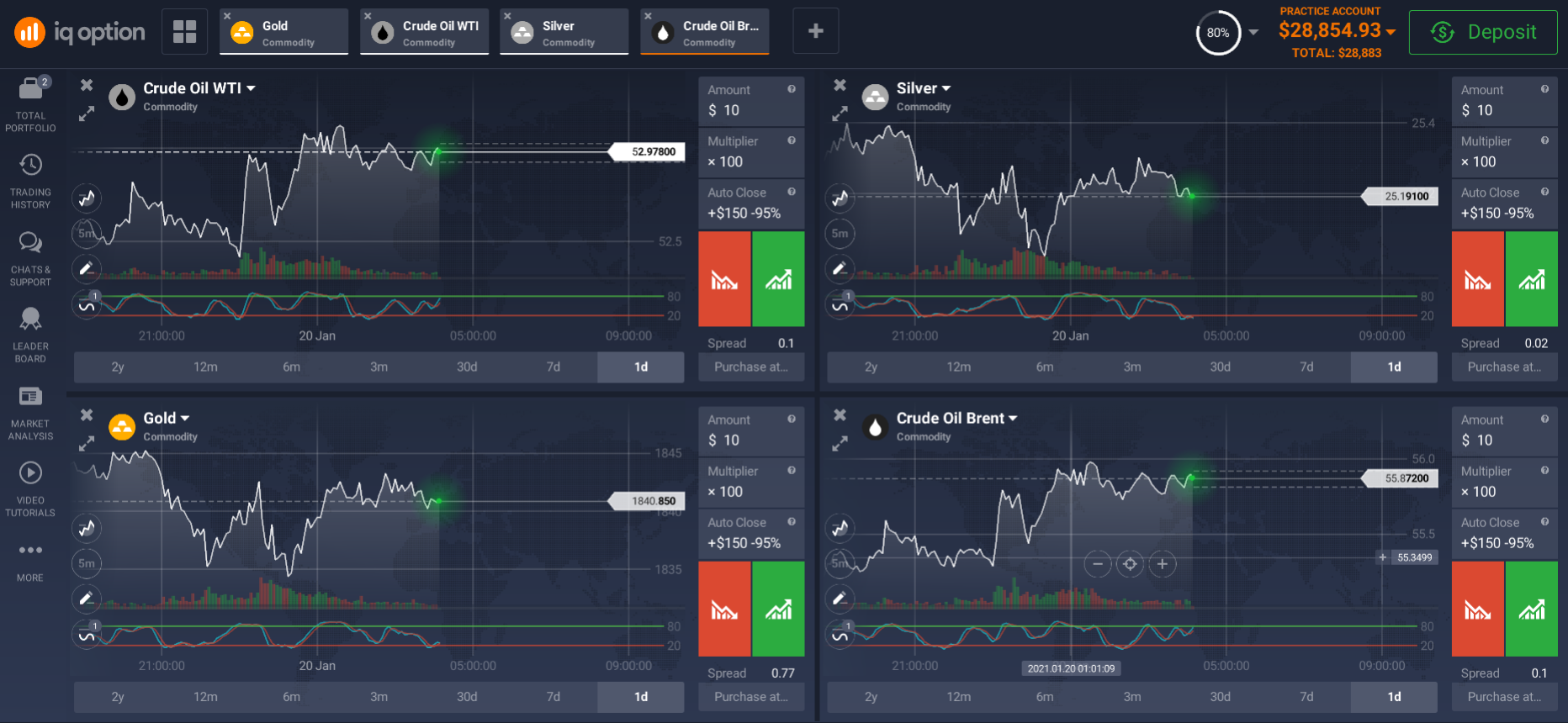 Stock market
Many traders think that it is better to start trading in shares. Average trading volumes here are lower than on the currency or futures markets. Stock exchanges are regulated and controlled by the state authorities, so traders are more protected than clients of many forex brokers. Regulators do everything to disclose as much information as possible about the issuers, participants, the course of trading, so stock exchanges are more protected from manipulation and fraud. Stocks are traded through electronic ECN networks, thus avoiding intermediaries.
Electronic trading provides access to any exchange in the world.
The stock market takes a leading position by the number of instruments, so participants can choose on the basis of individual capabilities and preferences. When opening an account with a brokerage company, a trader should pay attention to the size of commissions, as they vary considerably from company to company. The client also pays for the use of the trading platform, there may be other commissions and fees.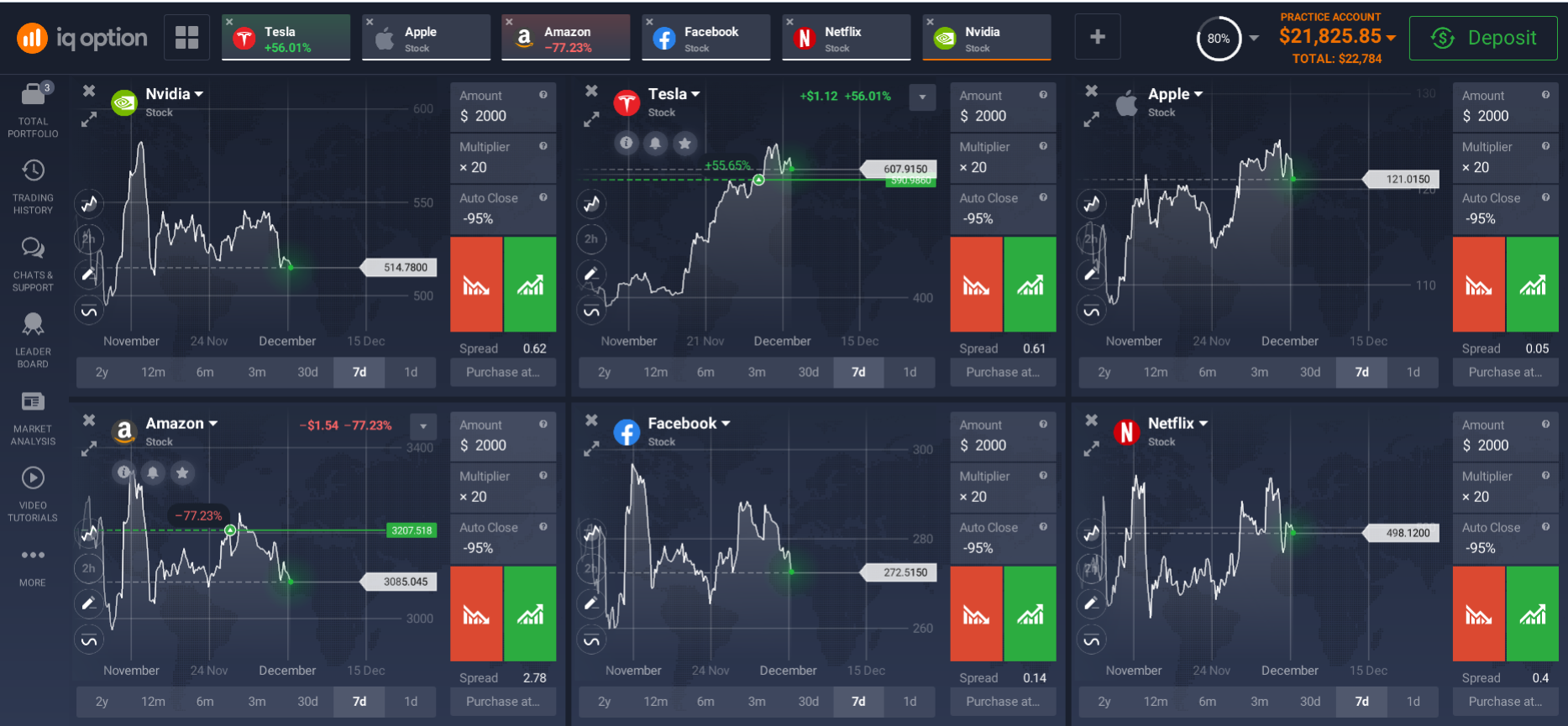 Orders
The best long term trading strategies necessarily involve the use of orders.
What is Take profit?
In stock trading, this term is called an order (application, order), with the help of which a trader wants to fix a profit. This is the main goal and purpose of Ttake profit.
Often the terms "take profit" and "target" in trading are synonymous.
What is profit taking on the exchange?
In simple words, this is an exit from the current profitable trade. While the deal (position) is open, the profit on it is floating, it changes depending on the fluctuations of the quote. When a trader closes a trade, the profit is taken.
Taking profit in trading is the most pleasant process when, after closing a deal, the balance increases due to the fact that floating profit is transferred to it as the financial result of the deal. This scheme is the same in different markets. Profit taking on stocks, futures, and cryptocurrencies is similar.
It is important to note that a trader can fix a floating profit either using a take-profit order (automatically) or manually.
What is take profit in trading?
This is a pending order that must be executed when the market price reaches a certain level. When this happens, a market order is sent to the exchange, which is directed against the open position, which leads to its closing.

What is the difference between Take profit and Stop loss?
These are two very similar pending orders, both of them are waiting for their time. For them to be activated, you need a condition - the price reaching a certain level. Then they work as triggers and send to the exchange market orders opposite to the open position, which leads to its closure.
An important difference is that the stop loss fixes the loss (so that it does not reach catastrophic sizes), the take profit fixes the profit.
There are some more differences between take profit and stop loss. It is considered that:
Take profits slow down the market, and stop losses accelerate the market.
Take profits are often placed before important levels, stop losses are placed behind important levels.
Taking profit correctly is very important in trading. So don't forget that:
Take profit (exit from a trade with a profit) must be clearly described in the trading long term strategy, and its effectiveness must be tested on history.
Indicators for analyzing the volume in the trading platform help to find levels for effectively setting take profit.
It is advisable to set take profit according to the general principle: "Cut your losses, and let the profit grow".
CFD contracts
CFDs (Contract For Difference) are an opportunity to invest without buying. You can make profit by buying CFDs (if you expect their price to rise) or selling them (if you are sure of the opposite market trend). Your profit will be determined as the difference between the purchase and sale of CFDs.
How it works?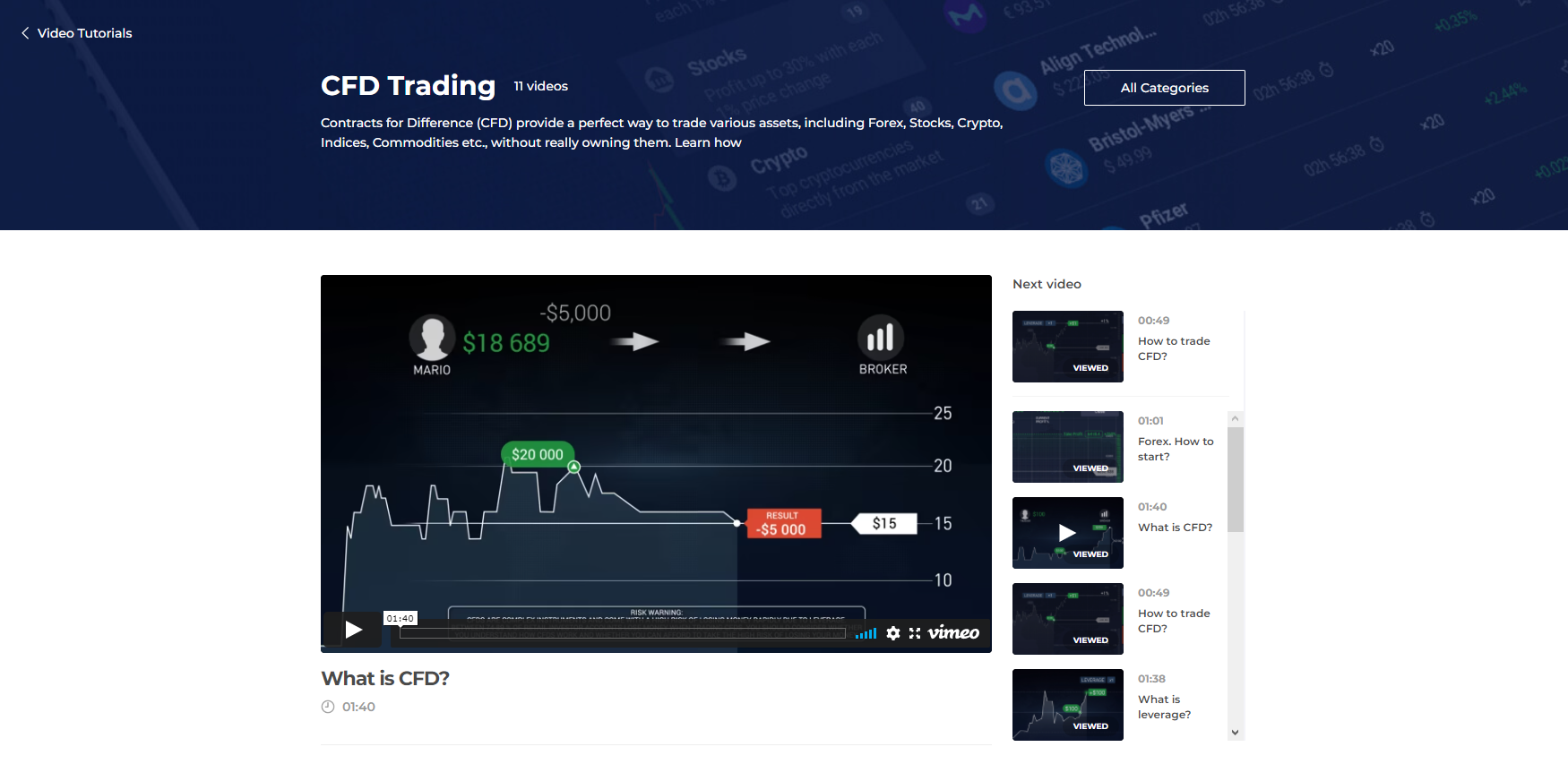 CFD trading methods
There are various strategies used when trading CFDs. They are quite simple, so they will be understandable even for novice traders. The most popular method for determining a long or short position.
Long position
In a long position, the trader buys the asset because he expects its prices to rise in the future. A high level of forecasting allows traders to make significant profits even with small fluctuations in the price of an asset. Transactions can be carried out on the basis of forecasts for both a month and a year.
Short position
A short position occurs when a trader foresees a fall in the value of an asset and, accordingly, decides to sell it. But at the next stage, the trader can buy the same asset, but at a lower price.
If the forecast for a fall in the asset rate does not come true - its value will not decrease, but will grow - the trader will incur a loss on this position, the amount of which will be equal to the difference between the asset price at the time of the opening and closing of trading. The opposite is also true: if the forecast is correct, the trader will get profit.
A short position allows you to make a profit within short (up to one minute) periods of time.
Outcome
Everything that is written here is given to you for your reference. Many points can be considered not so unambiguously as it was done above. You have the right to answer for yourself every question as you think it is right. It is your choice, your vision.
But it is hardly advisable to devote 8-10 hours a day to trading, when you work at your main job and you have a family who also need to devote enough time. Or continue to sit for hours at the monitor and kill nerve cells, watching a losing trade. Each of the topics covered touches on quite important areas in which you need to have order and your understanding.
Study yourself, find your strengths and weaknesses, give answers to many questions in order to form your foundation on which to build successful work.
We hope that our material will help you create your best strategy for long term trading. But remember that the best is the enemy of the good. First, use a simple long term trading strategy.
And be sure to train on a demo account: this way you will certainly improve your performance and increase your future profits.
Select an online platform that has a demo account. Go through a simple registration and start trading. Be sure to use the best long term trading strategy. You will definitely succeed!
SIMPLE AND RELIABLE
MONEY WITHDRAWAL
GENERAL RISK WARNING:
The financial services provided by this website carry a high level of risk and can result in the loss of all your funds. You should never invest money that you cannot afford to lose