What is dYdX (DYDX)?
dYdX is a decentralized margin trading platform based on Ethereum. On dYdX, users can not only trade cryptocurrency, but also take out a loan and deposit funds.
Decentralized loans have already been implemented through popular platforms such as MakerDAO and Compound, but dYdX is focused on creating more advanced trading tools. As with other DeFi products, the dYdX protocol is available to all users without exception. User assets are managed through smart contracts, without the involvement of a third party.
Thanks to its unique functionality, dYdX has become the most popular decentralized platform for margin trading.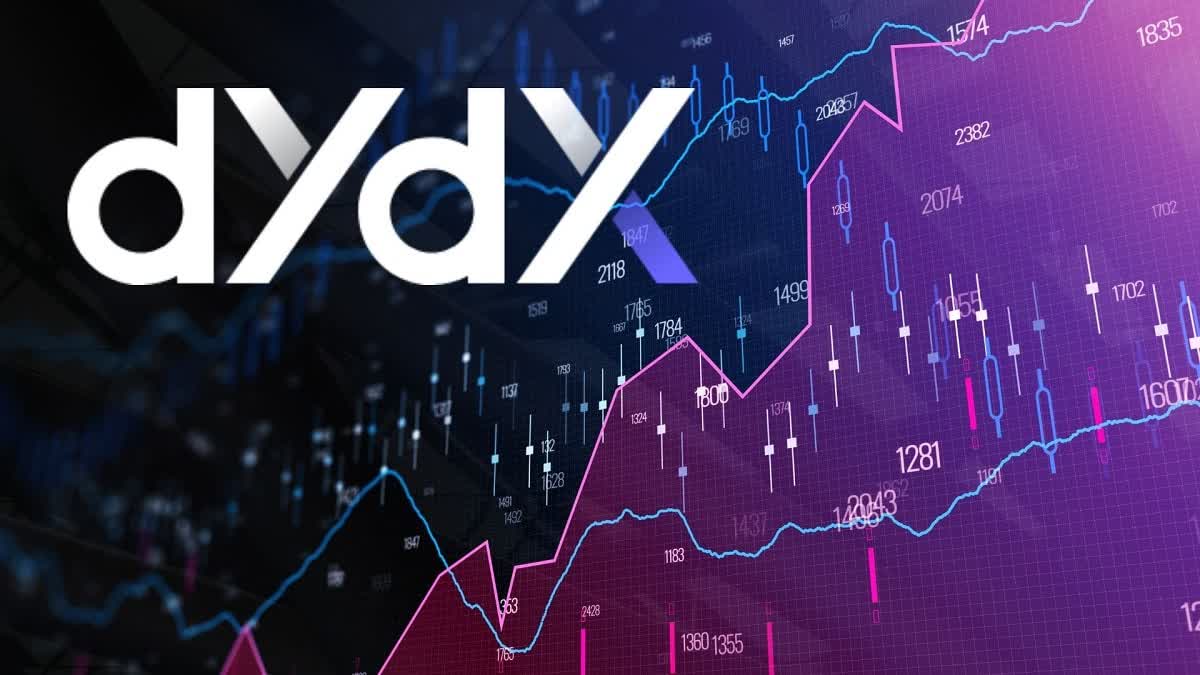 Where do dYdX come from
The dydx project was conceived in 2017. At the height of the crypto IPOs, he received $ 2 million in funding from Andreessen Horowitz, Polychain Capital and Coinbase co-founders Brian Armstrong and Fred Ersam, as well as other investors.
In 2018, dydx fully entered the market and allowed users to buy Ethereum, borrowing money through the dydx platform to buy cryptocurrency. With this strategy, traders receive additional borrowed capital and the opportunity to maximize profits (potential losses also increase).
By 2019, dydx was processing $ 1 million in transactions daily. The following year, the company switched to perpetual swaps - derivatives that gained popularity thanks to the Hong Kong exchange Bitmex. Perpetual swaps are tied to the bitcoin price, but you don't need to own them. Unlike futures, perpetual swaps have no expiration dates. Launching the tool in 2020, dydx soon began processing transactions of between $ 10 million and $ 30 million daily.
In 2021, the platform bypassed the largest US cryptocurrency exchange Coinbase in terms of trading volume.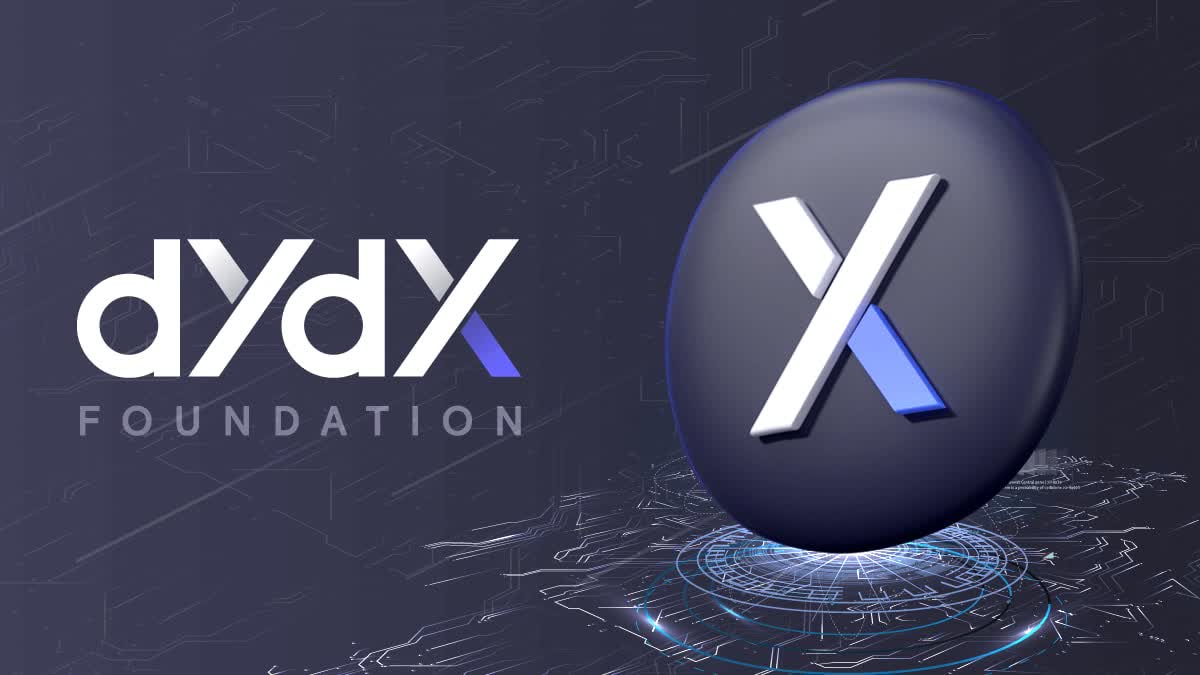 How dYdX works?
The latest version of DEX runs on Solo, their new open source protocol. The dYdX token has passed two security audits.
The following main advantages and functions of dYdX can be distinguished:
Loans and borrowings without time limits and minimum amount of funds
Trade non-standard margin positions without tokenization with up to 4x more leverage than other DEX exchanges
Dedicated portfolio management of your positions and assets
dYdX is an intuitive and simple platform that offers the user:
Basic trading ETH, USDC and DAI
Isolated margin trading
Cross margin trading
Interest loan
Placement of funds on deposit
DYdX token users can trade on margin or sell any ERC-20 token for hedging or speculation.
On the dYdX platform, individual borrowers or loan transactions are replaced by a linked global transaction in the "global loan pool".
Essentially, each asset has individual pools of loans that are contained within smart contracts. Thanks to this, any digital transactions take place instantly at any time without the need for long waiting lines for confirmation and approval.
Interest rates for each loan are based on changes in supply and demand between lenders and borrowers.
The accrued interest will be paid to creditors, and 5% of these funds will go to the dYdX insurance fund. Also, the platform invites a 5% penalty for liquidating a loan due to insufficient liquidity in the account.
What makes dYdX unique
The dYdX platform offers customers several unique products at once, which have no analogues on the market today. The greatest interest from traders is attracted by the possibility of margin trading.
On dYdX, this function is implemented as simply and safely as possible. Thanks to margin trading, crypto traders have the opportunity to increase the size of their potential profit when carrying out speculative transactions in the cryptocurrency market.
The platform's capabilities are currently limited to basic trading between three common assets (ETH, DAI and USDC), leveraged assets for interest collection, and two types of margin trading: offline margin trading and cross-margin trading. Despite the limited set of tools, this is a big step forward for the fledgling DeFi ecosystem.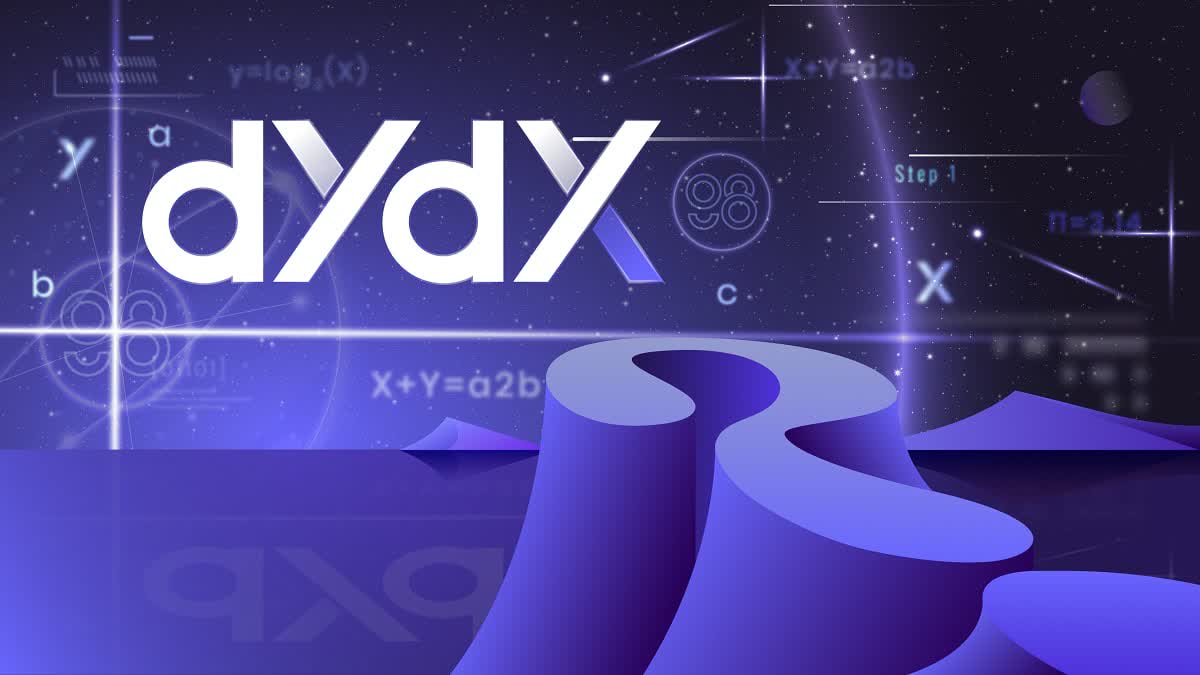 Where to buy dYdX
You can physically buy DYDX on many centralized or decentralized cryptocurrency exchanges. The DYDX token quickly became popular and was added to the listings of most major exchanges in the fall of 2021.
Another way to physically purchase DYDX is to buy directly on the dYdX platform.
If you do not want to physically own the DYDX coin, but want to use it for speculative trading, then you can do this not only through the dYdX platform and other cryptocurrency exchanges, but also through brokerage companies.
In this case, you get a number of important advantages:
convenient trading platform (s)
quick registration
deposit / withdrawal of funds in fiat currency
the ability to trade with leverage
various bonuses and promotions
the ability to trade not only cryptocurrencies, but also classic currency pairs and CFDs
As you can see, for speculative trading dYdX it is best to use the services of brokerage companies, not cryptocurrency exchanges.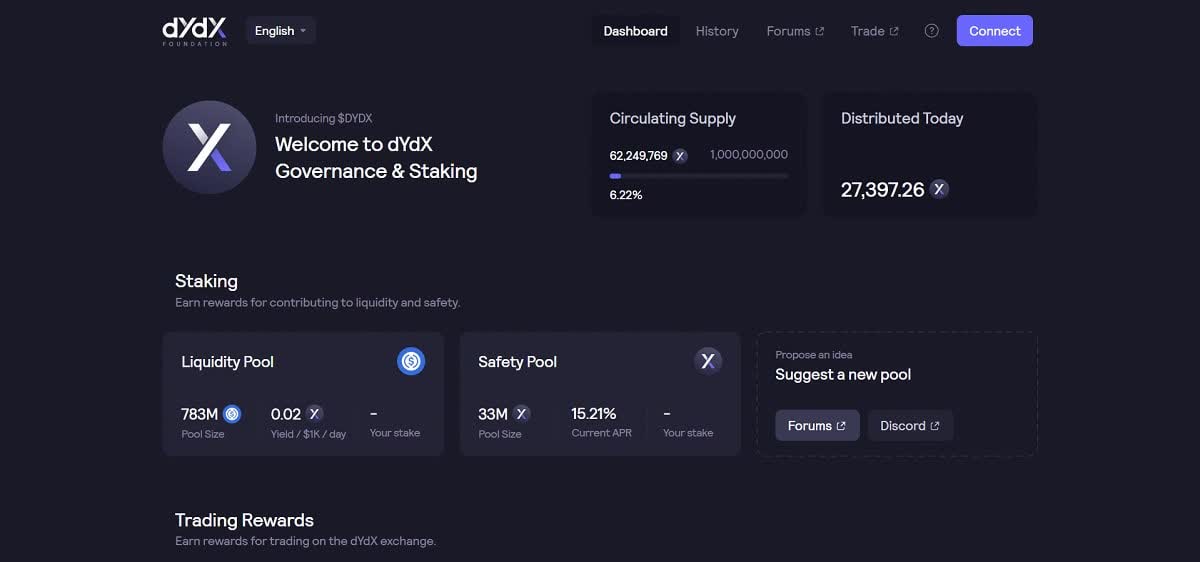 How to Buy dYdX (DYDX)
If you want to physically Buy dYdX (DYDX) - you need to register on the dYdX exchange or a friend of the cryptocurrency exchange, replenish your account and buy dYdX.
To buy dYdX for speculative trading, you can register not only on cryptocurrency exchanges, but also open an account with a brokerage company. As a rule, these are international companies in which clients from different countries can register. Therefore, in order to buy dYdX in Pakistan, you need to choose one of these companies, open an account there, replenish it and trade.
How to start investing in dYdX in Pakistan?
The investing in dYdX in Pakistan process is no different from other countries. To buy DYDX in Pakistan you need to open an account:
cryptocurrency exchange
dYdX exchange
brokerage company
After opening a trading account and replenishing it, you can freely trade and invest in dYdX or another cryptocurrency asset. An important advantage of a brokerage company is that you can trade not only cryptocurrencies, but also a huge number of traditional financial instruments (currency pairs, CFDs on indices, stocks, etc.).
Brokerage companies provide you with the opportunity to expand your investment portfolio in order to reduce the risks associated with the high volatility of the cryptocurrency market.
Is it safe to invest in dYdX online?
From the point of view of the prospects for the development of the dYdX project, invest in DYDX is safe. The project has very good prospects for development and in the future may become the largest platform for trading cryptocurrencies in the world.
The active development of the project will contribute to the strengthening and growth of the value of the base cryptocurrency of the project - DYDX.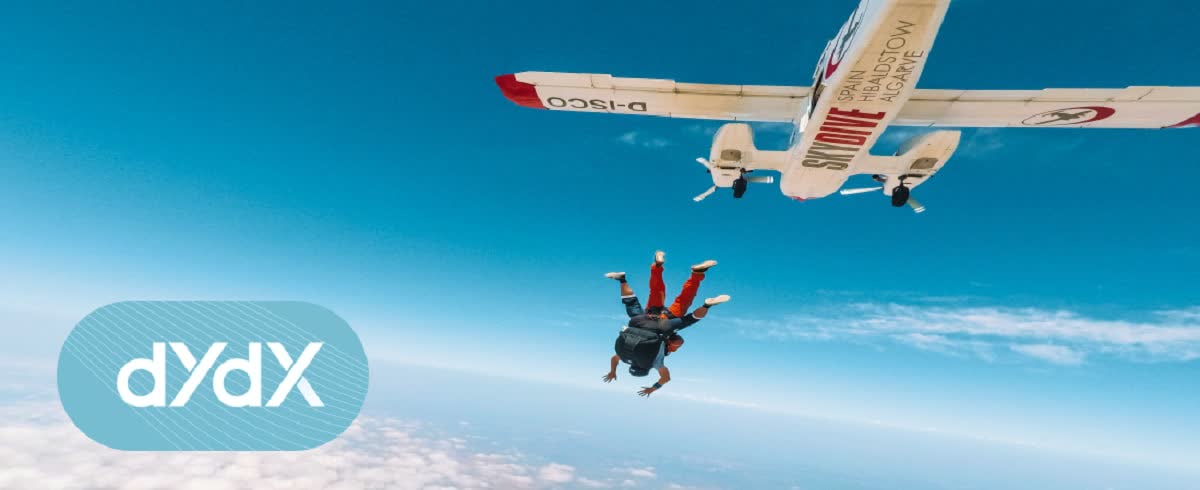 Of course, the high volatility of the cryptocurrency market will not bypass DYDX either.
Cryptocurrencies are highly correlated with each other. Therefore, against the background of the global correction of the cryptocurrency market, the value of DYDX may also decrease. But in the long run, invest in DYDX can generate good returns.
Therefore, invest in DYDX is a relatively safe investment with little risk of loss.
Is dYdX a good investment?
DYDX is a good investment both in terms of long-term investments and short-term speculative trading.
The dYdX project is rapidly developing and gaining popularity among users. Unique functionality helps to attract more and more new customers. Further development of the exchange will increase the value of DYDX. Therefore, DYDX is a good investment.
DYDX is also interesting for short-term speculation. The instrument is less volatile than the same Bitcoin or Ethereum. This greatly reduces the risks of losing funds, especially for novice traders who may not be prepared for high fluctuations in the cryptocurrency market. Or do not have a sufficient amount of the deposit.
Should traders invest in dYdX?
The cryptocurrency market is now actively developing and has good prospects for further development of greater implementation in everyday life. Therefore, investments in the cryptocurrency market, not only in dYdX, are of great interest to traders and investors.
It doesn't matter who you are - a speculator or a long-term investor. You can earn both on short-term speculative trading and long-term investments.
It doesn't matter what country you are in. You can invest in dYdX in Pakistan, India, Malaysia, Germany, Canada or any other country. You can freely open an account on one of the cryptocurrency exchanges, replenish it and invest in dYdX.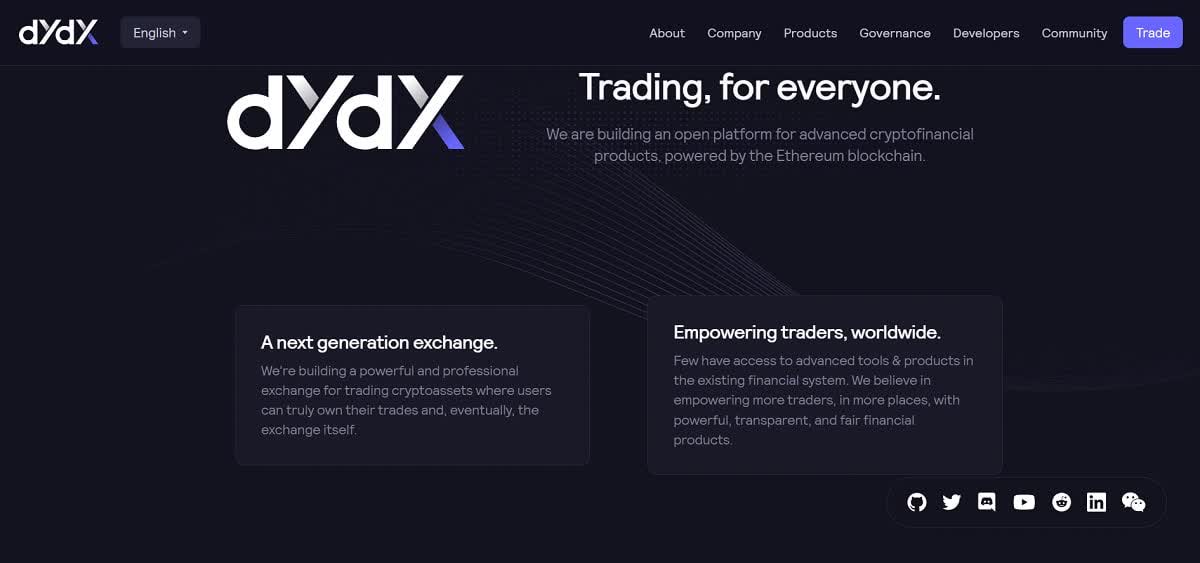 If you are interested in speculative trading, you can also open an account with a brokerage company and trade DYDX and other cryptocurrencies. To buy dYdX in Pakistan, you need to open an account with a brokerage company (as a rule, the registration procedure takes no more than 5 minutes), replenish the account and start trading.
How to Buy dYdX right now?
If you want to buy dYdX quickly, the best and easiest way to do this is through a brokerage company. You can open an account within 5 minutes and fund it with fiat currency. It is very fast and convenient. After 5 minutes you can invest in dYdX in Pakistan or any other party.
In this case, you can quickly start speculative trading not only in DYDX, but also in other cryptocurrencies, classic currency pairs (Forex) and CFDs.
For long-term investment and physical acquisition of DYDX, you need to open an account with a cryptocurrency exchange that has DYDX listed. In this case, you need to first purchase another cryptocurrency for fiat money, since most crypto exchanges do not directly work with fiat money.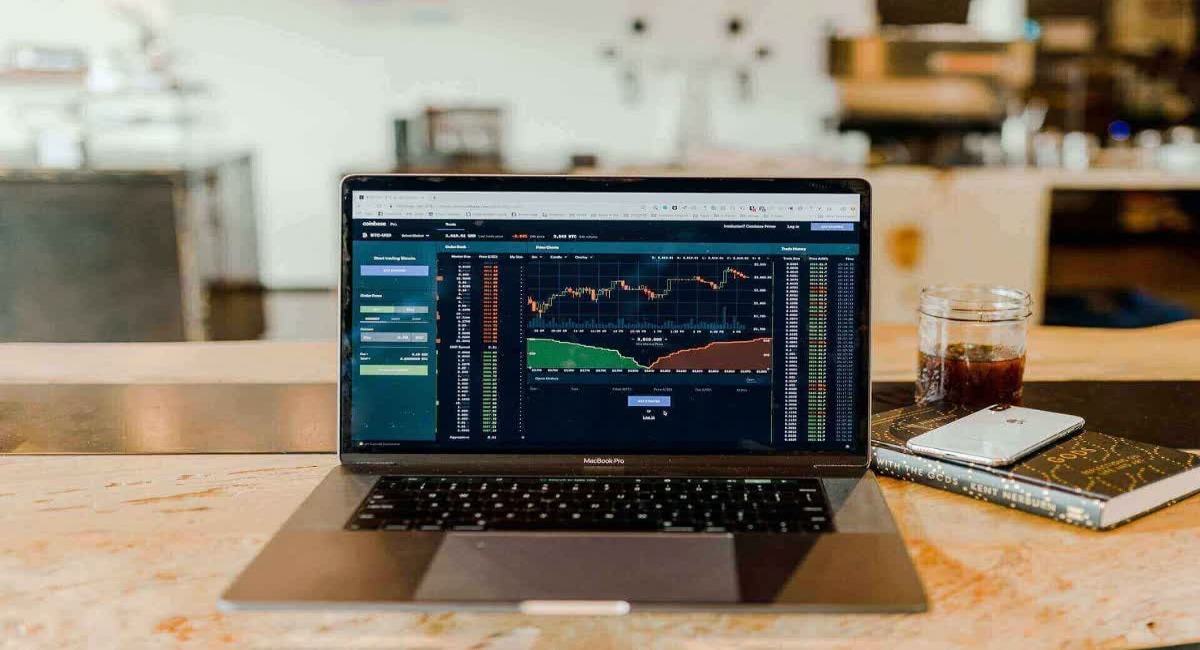 Demo account
An important advantage of a brokerage company over cryptocurrency exchanges is the ability to trade on a demo account. Not all cryptocurrency exchanges provide such an opportunity.
In addition to this, you can try trading not only DYDX, but other cryptocurrencies and assets as well.
An important advantage of trading with a brokerage company is a convenient trading platform that allows you to make the most of your trading potential. You get additional trading tools and the ability to create your own trading strategies using various indicators.
Real account
Unlike a demo account, trading on a real account involves real risks. Therefore, we recommend that you switch to trading on a real account only after training on a demo account.
It is worth switching to a real account after achieving certain positive results on a demo account. This will reduce the risks of losing funds from investments.
After testing the trading strategy on a demo account, you can safely switch to a real account and get a profit on your investment.
SIMPLE AND RELIABLE
MONEY WITHDRAWAL
GENERAL RISK WARNING:
The financial services provided by this website carry a high level of risk and can result in the loss of all your funds. You should never invest money that you cannot afford to lose