Cryptocurrency platforms Pakistan 2021
The emergence of a new financial asset class - cryptocurrencies - has led to the creation of means of exchanging and buying/selling digital currency, as traditional exchanges have not yet recognized them. To this end, the first exchange for cryptocurrencies was established in 2010. At the time, Bitcoin was worth $0.5 and its capitalization barely reached $1 million. However, the continued growth of BTC and the widespread adoption of blockchain technology forced the world to look at the cryptocurrency industry with different eyes. This was a strong incentive for the creation and development of new virtual currency traders.
When searching for the best cryptocurrency exchange, users are spoiled for choice and evaluate many factors. Everyone chooses what they need. Some need multiple assets, others low commissions and a simple interface. This article provides a brief overview of the most sought after websites for working with these types of assets.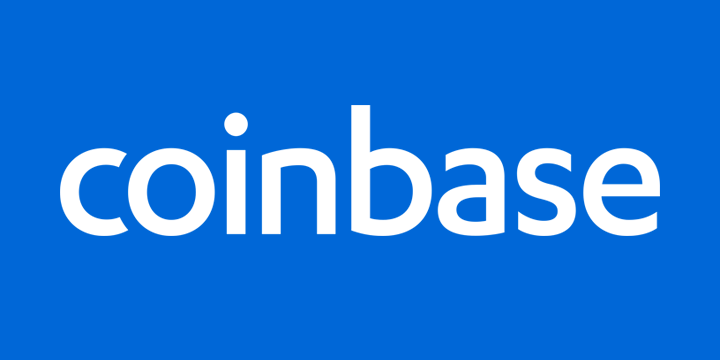 Coinbase
Coinbase is a popular US-based exchange. It was launched in the summer of 2012, when few people knew about cryptocurrencies and the price of Bitcoin was only $10. The co-founder and CEO of the exchange is American entrepreneur Brian Armstrong, who in 2017 was ranked in the TOP 10 most influential business people in the world under the age of 40.
Today, Coinbase meritoriously ranks among the leading exchanges, with a solid trading volume and high capitalization. The number of users exceeds 56 million people, and cryptocurrency trading is available to residents of 103 countries. The service supports 25 digital currencies, including the stablecoin USDC. It is also possible to trade with fiat currencies on the exchange: the US dollar, the euro and the British pound.
The mission of the Coinbase exchange, as stated on its official website, is to create an open financial system for the entire world.
The company works exclusively in the legal sector and has already obtained work permits in most US states, including New York, where it is very difficult to obtain a work permit:
23 types of digital coins.
The rates charged for all operations under $200 are as follows: $ 0.99 - $ 2.99 - for operations from $ 0 to $ 200; for over $ 200, a fixed interest rate comes into play. Its size depends on the payment method.
Free mobile and online wallet. The advantage of this wallet is that transactions can be made off-blockchain.
You can pay funds that can be deposited and withdrawn using a bank card, transfer and a range of payment systems. SEPA transfers are available for EU residents.
Two-factor authentication. All website traffic is encrypted using the SSL cryptographic protocol.
All wallets keys are protected by AES-256 encryption. Only 2% of her clients' cryptocurrency funds are stored online, and they are insured in case of loss.

Android and iOS app.


Binance
Binance is a Chinese company and therefore the official website of the Binance exchange supports multiple languages. Binance is an exchange service for digital assets. Basically, it is an online platform where you can buy cryptocurrencies for Bitcoins.
Learning to trade on Binance will give you a better understanding of the cryptocurrency game and allow you to trade almost any coin that exists on the market.
The main feature of the best platforms for trading cryptocurrency is their reputation. The reviews about Binance are surprisingly good, as the platform is very easy to use and most importantly, secure!
Also, unlike some other exchanges, Binance offers the ability to buy and sell a truly overwhelming number of cryptocurrencies, so you will most likely find the coins you are looking for on this platform. Many exchanges offer no more than about 20 coins, in the case of Binance there are hundreds:
740 different crypto and fiat pairs, including own token BNB.
Binance offers competitive trading fees (commissions): 0.1% on each side of the trade, or 0.075% if you are using your Binance tokens (BNB).
Trust Wallet mobile application.
Bank transfer, debit/credit cards, various P2P payment channels.
The exchange launched CryptoSafe Alliance (CSA). This initiative will bring together exchanges, blockchain protocols, cybersecurity experts, and regulatory compliance companies. It is the first comprehensive threat monitoring and protection tool in a decentralized data exchange environment.
A free app is available in Google Play Store or the App Store.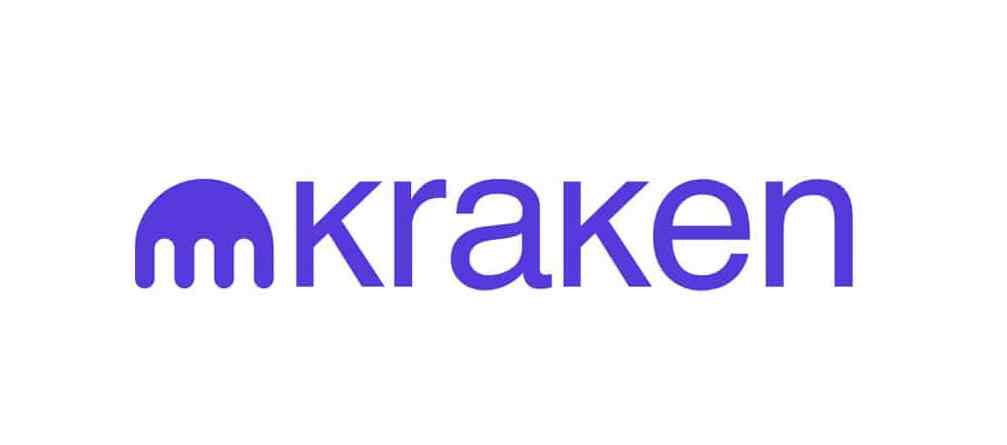 Kraken
The Kraken platform was launched in 2011. It almost immediately won the trust of users from around the world. Kraken's founder, Jesse Powell, seeing the growing prospects of digital currency and the rapid development of blockchain technology, set out to create a currency transfer platform that was geographically and financially unlimited. And he succeeded! The cryptocurrency exchange caters to corporate clients of all sizes, as well as individual speculators of all skill levels.
A beta version of the site was tested in 2013. That same year, it officially opened to customers. The exchange's list is added to annually with popular cryptocurrencies. But the management also does not deviate from the changes in the law that prohibit the anonymity of digital currencies, which proves the credibility of the site.
Kraken opens up a wide range of trading opportunities for speculators. Here you will find that trading futures, indices and leveraged securities can be much more convenient and secure. Many tools and functions are available to you, which optimize your analysis and metabolism processes:
8 tokens are available for.
Transactions under 50,000 units of a particular currency are subject to a commission of 0.16% for the seller and 0.26% for the buyer. For sums over 50,000 units, commissions are reduced to 0.14% and 0.24% respectively.
No crypto wallet is offered on the site.
Crypto wallets and money transfers via bank transfer. Deposit/withdrawal via bank cards is not available.
The exchange offers users two-factor authentication, PGP encryption, and global settings lock, which prevents any account changes within a certain period of time.
Kraken Pro and Kraken Futures applications.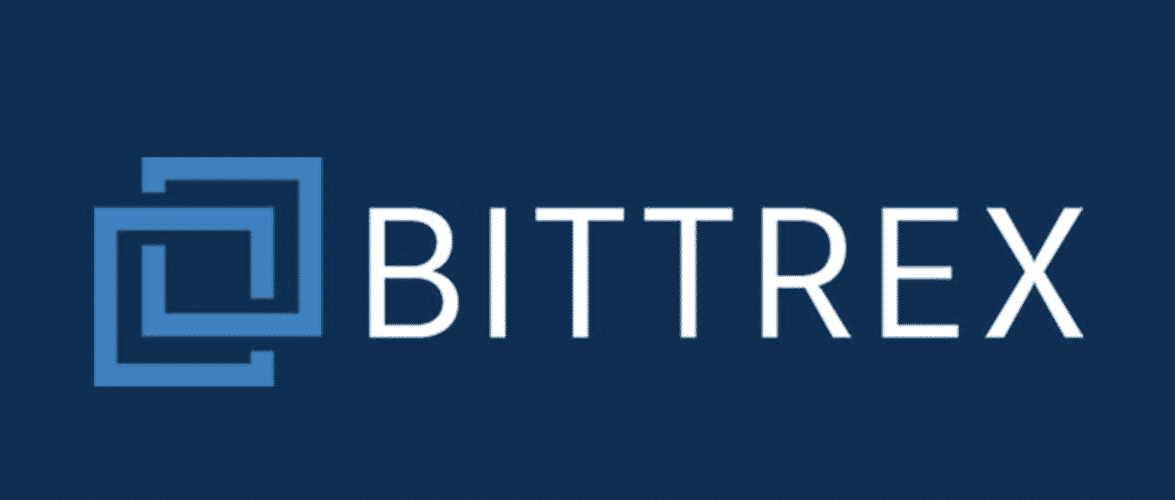 Bittrex
Founded in 2014, Bittrex is one of the top cryptocurrency exchanges in the world. It is headquartered in Seattle, USA. The daily trading volume is about $20,000,000, and the company was founded by Bill Shiharu, Richie Leigh, Rami Kawach and Ryan Gentz. Overall, the Bittrex exchange has a good reputation and there have been no hacking attempts yet. This is understandable since the two business partners used to work as security experts at Microsoft.
Bittrex has several markets that form cryptocurrency pairs. Here you can trade BTC, ETH, USDT, and there are also pairs against the dollar. The exchange offers a large number of Bitcoin trading pairs - including all major cryptocurrencies, such as Bitcoin Cash, XRP, Litecoin, Ethereum. Added to that are such promising virtual coins as Chainlink, Tezos, Hedera Hashgraph.
Special attention should be paid to the appearance in the Bitrix cryptoexchange test: the interface is very simple, but clearly different from that of other exchanges. An important advantage is the ease of working with the chart, and the presence of stop limit orders:
250+ trading pairs are available.
Topping up your euro account is available via SEPA credit transfer, international bank transfer, bank card. Fiat funds withdrawal is possible to a bank account using an international bank transfer, and for euros, a SEPA credit transfer is supported. The withdrawal commission depends on the chosen currency: in bitcoin, it is 0.0005 BTC, in Ethereum - 0.00600000 ETH. The site has a fixed trading fee of 0.25% of the total value of the order.
No crypto wallet.
Bank transfers, credit/debit cards.
Two-factor authentication (2FA), IP check, which requires an email confirmation of entry from a new IP-address, IP whitelists, Cold storage for 80%-90% assets.
There are two apps for Android and iOS respectively: Bittrex Global and Bittrex.

BitMex
Bitcoin Mercantile Exchange or BitMEX is a trading platform for experienced cryptocurrency traders that allows you to buy and sell cryptocurrency contracts (not the coins themselves), combined with margin trading (leveraged trading). Currently positioned as an exchange for cryptocurrency derivatives, BitMEX is the largest and most diverse in terms of the number of derivatives.
Over the years, BitMEX has proven to be one of the most secure platforms - to date, it has never been hacked by hackers.
BitMEX is an exchange for experienced traders and before you start trading seriously, it is better to practice on a demo account. Another feature of BitMEX is its fully responsive interface, which you can customize yourself - enable/disable windows, move them around and change their size. The side panel is separately configurable - by clicking on the Settings button, you can move it to the left side or remove it altogether:
55 trading pairs.
BitMEX does not charge any fees for deposits or withdrawals. When withdrawing BTC, a minimum Bitcoin Network commission is applied; commissions for takers are 0.075% of the total order value, while makers are paid an additional 0.025% for each trade.
Crypto BitMEX wallet.
Beyond virtual currencies, BitMEX does not accept any other deposits.
Funds are stored in cold wallets; Two-factor authentication; Registration via SMS notifications; Multi-signature wallets for transactions; Email communications are encrypted using PGP encryption.
BitMEX Mobile launched in September 2020.

Bitfinex
Bitfinex is one of the largest cryptocurrency exchanges. The most popular currency pair is BTC / USD (more than half of the turnover). The exchange has a high turnover and a wide selection of cryptocurrencies.
Users who trade on this exchange can use either digital or fiat money. However, in most cases, cryptocurrency is used because you do not have to pay significant fees for trading with this currency. When you trade with cryptocurrencies, the commission costs are very low.
The management of the Bitfinex cryptocurrency exchange pays special attention to security. In this regard, several methods have been introduced to protect user accounts.
The stock market has many orders. Trading on this exchange is much easier than on others. There are many tools here that, if used properly, will help you increase your capital.
Over 140 coins and 300 trading pairs.
No additional payments for deposits and withdrawals in digital coins. When you deposit USD, you will have to pay a commission of 0.1%, but not less than $ 20;Minimum fee for withdrawing fiat money is $ 60; With the minimum currency turnover per month, the trading fee is 0.1% for the maker and 0.2% for the taker.
Users are offered three wallets to choose from - Exchange Wallet, Margin Wallet, and Financing Wallet.
In addition to digital currencies, bank transfers and card withdrawals are available to users.
Only 0.5% of crypto assets are kept online to support daily transactions. The rest of the coins are kept in cold wallets out of the reach of hackers. For these wallets to become available, manual authorization of several members of the management team is required.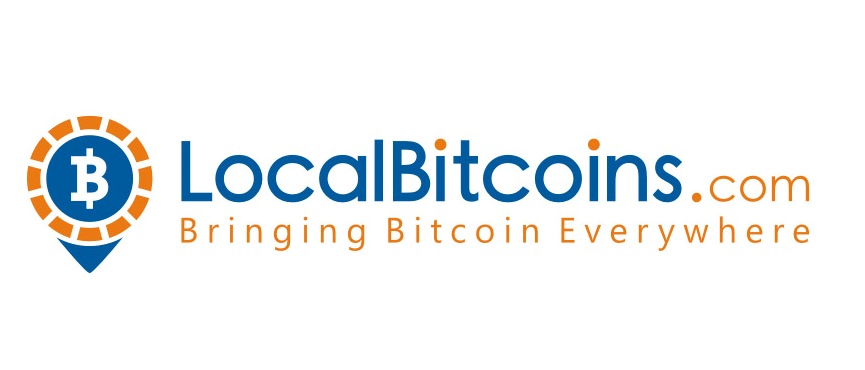 Localbitcoins
The project was registered in 2012, and during that time it quickly gained notoriety among users. Currently, the site operates in more than 200 states. You can use at least 100 fiat money to trade bitcoin. To use the features of the platform, you need to register.
LocalBitcoins is a decentralized peer-to-peer exchange that connects the buyer and seller of Bitcoins. A special feature of the exchange is the ability to buy Bitcoin offline. To do this, lists are selected that are geographically as close as possible to you.
When working with a platform, it is important to know that you are trading directly with the trader and not through an exchange. Therefore, always analyze his profile for good reviews, number of transactions, date of account registration, number of people who blocked the trader and reverse money laundering:
The service does not charge a commission from the buyer. For sellers, there is a set commission of 1% on each sale.
Bank transfers, banking cards, electronic systems.
The security of the transaction is ensured by the escrow method, which has proven to be highly effective; User accounts are protected by two-factor authentication.

Poloniex
Poloniex is one of the oldest exchanges by the standards of the cryptocurrency industry. It was opened in January 2014 and is still operational. Poloniex offers access to a wide range of altcoins. It is one of the largest exchanges in terms of daily bitcoin volume traded.
There are 4 types of markets traded on the exchange: BTC, ETH, XMR and USDT, more than 60 altcoins and more than 100 currency pairs. Poloniex is one of the largest exchanges in terms of trading volume. This means that a trader can easily close any position. Trading on Poloniex is easy and convenient. An order is made in 3 clicks.
One drawback of the fair is the lack of a mobile app, although there is a mobile version of the website:
100+ currency pairs.
All deposits are allowed without any additional charges; The withdrawal fee is fixed, and it depends on the type of the currency; commissions are from 0 to 0.25%. Maker commission is from 0% to 0.15%; taker commission is from 0.1% to 0.25%. The higher is the volume of completed transactions in one month, the lower is the commission for all subsequently completed transactions.
Own Wallet.
Replenishment of an account with a bank card or withdrawal to a card are not available for users of some countries.
The administration highly recommends adding two-factor authentication to your account.
Mobile application.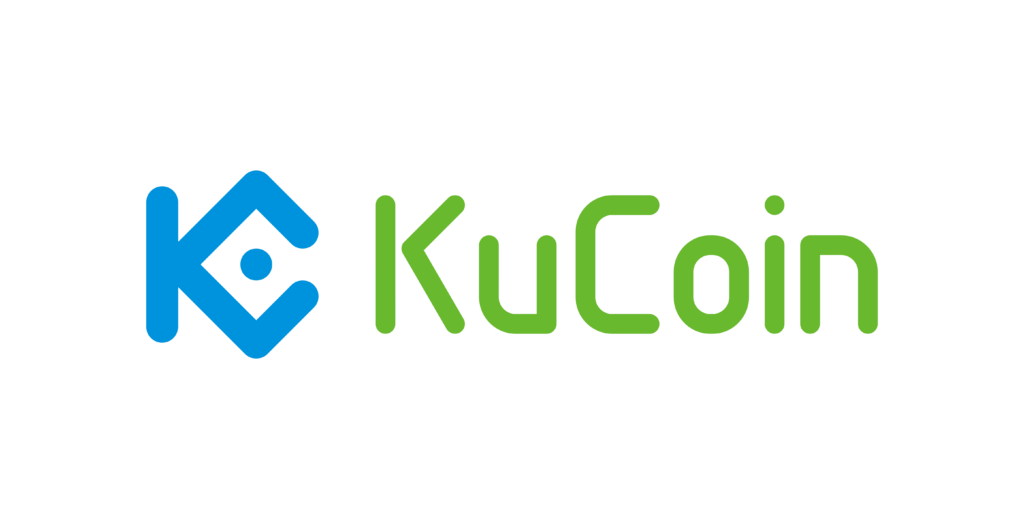 Kucoin
It is a very young exchange, but with the support of most popular altcoins and good exchange rates, it has been very popular since the fall of 2017. The KuCoin exchange is not among the top players yet, but customers are responding well to it. Behind it is a team with extensive experience in the cryptocurrency market. In reviews, many already describe it as one of the best among its competitors.
Registering on the KuCoin exchange is not much different than registering on other exchanges and regular websites (you can register via email and mobile phone number).
KuCoin Stock (KCS) tokens are the internal cryptocurrency of the KuCoin exchange, which can be purchased by any registered user of the exchange to generate passive income (the value of KuCoin Stock cryptocurrency is constantly increasing because the number of active traders on the exchange is constantly increasing, who in turn buy these tokens to reduce their trading commission) and receive a number of other bonuses and benefits (similar to the Binance exchange, internal tokens allow you to reduce your trading commission by 2 times to 0.05% of the transaction):
200+ coins and 450+ trading pairs.
All deposits are free on the site, and there is a fixed fee for withdrawals; KuCoin offers a flat commission of 0.10%, which is less than the industry average.
Inner site crypto wallet.
A variety of payment methods supported by P2P fiat services.
The exchange offers you the option to set up two-factor authentication by Google Authenticator.
Mobile application.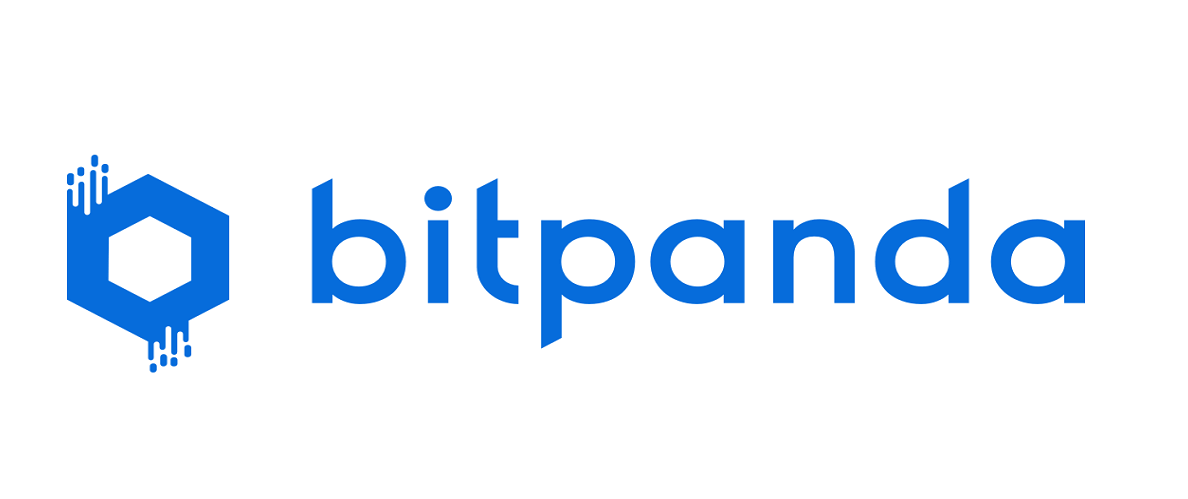 Bitpanda
Bitpanda was founded in 2014 and is based in Austria (Vienna). Today it is a popular trading platform and wallet for both experienced cryptocurrency users and beginners. Here you can store and exchange more than thirty digital assets. Currently, the management of BitPanda is working with the most popular cryptocurrencies and is very, very carefully adding coins to the list.
It is worth noting that BitPanda's management is working hard to improve its platform. For example, SegWit wallets have been introduced, which will significantly reduce transaction costs on the Bitcoin network in the future.
Bitpanda focuses on two things - security and ease of use. The application is organized in an intuitive user interface. The user only needs to follow a minimum number of steps to perform operations.
Bitcoin, Ethereum and 30+ digital assets.
The trading commission of the service depends on the type of currency and the nature of the transaction. When buying bitcoins, you pay 1.49%, when selling - 1.29%.
Commission for replenishment and withdrawal is fixed for each coin and is debited from the account.
Bitpanda crypto wallet.
You can make a deposit either by bank transfer, credit cards or electronic payment systems.
Bitpanda refers to systems that independently manage user wallet keys. Besides, the following security measures are offered: fund cold storage session control. Every login attempt from a new device requires two-factor authentication confirmation, authentication and validation via email.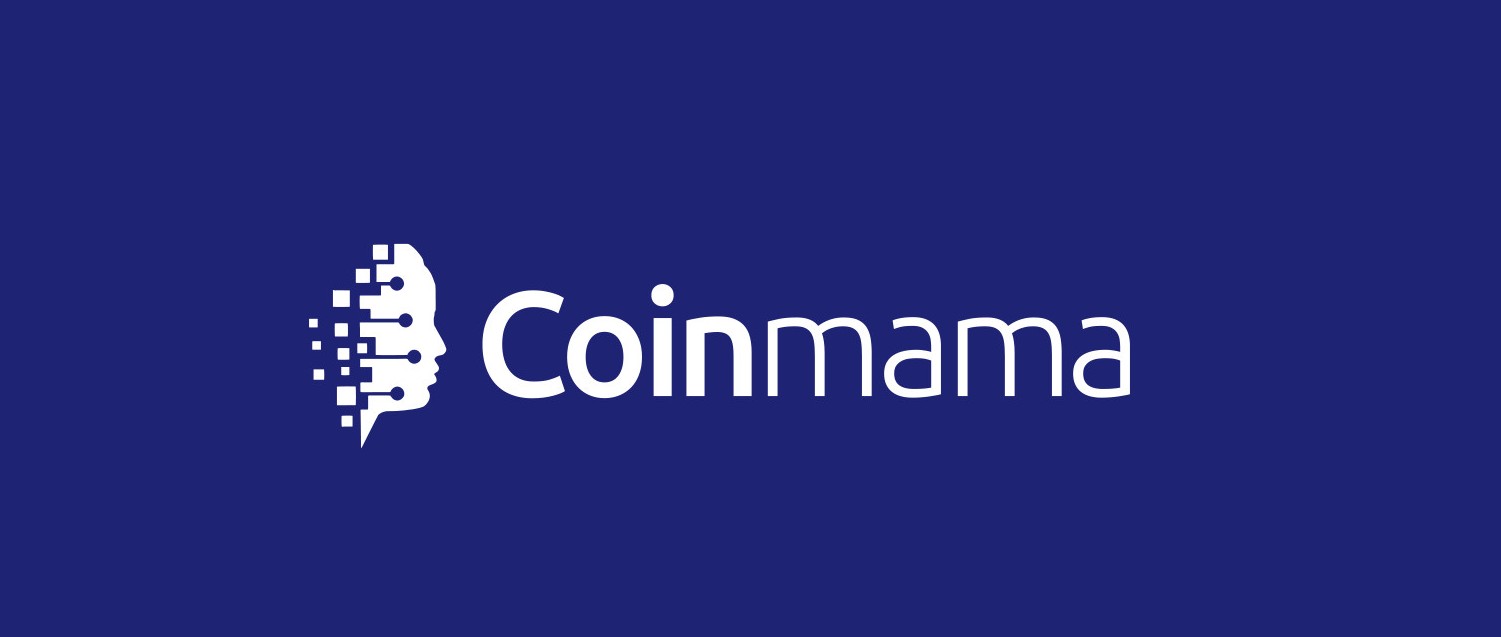 Coinmama
It is one of the most successful cryptocurrency exchanges on the market, offering users the inexpensive purchase of digital coins via bank card and fast transactions. Coinmama is considered one of the most reliable sites for digital coins, and its reputation is unquestioned among experienced traders.
Although the platform is aimed at the international market, the interface of the official website is only translated into English. It should be noted that Coinmama is not an exchange that traders are familiar with in the classic sense. Unlike the competition, users here can buy and sell cryptocurrencies just like on an exchange, without using the usual terminal with an order book, TradingView chart and other well-known features. Moreover, there is no integrated portfolio on the website; instead, customers' funds are transferred to the address provided. This approach is more secure, as the clients' funds are not affected in any way in case of a break-in:
The website sells Bitcoin, Ethereum. Litecoin, Bitcoin Cash, Qtum, Ripple, Ethereum Classic, Cardano, Tezos and EOS.
The use of credit or debit cards implies a service charge of 5%. Besides, the charges 3.90% for buying coins and 0.9% for selling these.
No Wallet.
Credit/debit cards and bank transfers; It supports SEPA and SWIFT payments.
Coinmama is a reputable company with a secure site using Trust Guard and Comodo technologies. Both services have confirmed that 256-bit SSL encryption is actively used on pages containing personal information.
Mobile app.

Paxful
The cryptocurrency exchange Paxful is a peer-to-peer platform that connects bitcoin buyers and sellers. Paxful impresses mainly with its convenient and intuitive user interface, and its high speed and transparent transaction terms. The company supports more than 300 payment methods, including gift cards.
The service is suitable for both experienced traders and beginners. The advantage is that various guides and educational materials are provided for inexperienced traders. On the site of the service, you will also find the project's blog, which not only features the latest news from the organization, but also useful and informative articles on financial topics, news about cryptocurrencies and educational materials.
Tokens are not allowed to be stored on the platform - they are immediately sent to the customer's cryptocurrency wallet address.
Bitcoin and Tether as assets.
Commissions are applied for crypto selling:0.5% for bank transfers; 1% for bank cards and e-payments; 3-5% for gift cards; No commission is charged for buying cybercurrencies; Paxful will charge a transfer fee for sending funds to an external wallet. $ 0 - $ 9.99 = 0.0001 BTC$ 10 - $ 19.99 = 0.0002 BTC;More than $ 20 = 0.0005 BTC.
The Paxful Wallet App makes it easy to store and manage coins with your mobile wallet.
More than 300 ways to buy coins, including bank transfer, credit and debit cards, PayPal, Western Union, and even Amazon, iTunes or Steam gift cards.
The security of the system is ensured by two-factor authentication, depositing and the obligatory verification procedure when working with large amounts.
Paxful Wallet for Android and iOS.

HitBTC
The HitBTC exchange is a multi-currency platform with a beautiful design and an attractive discount system for large traders.
The official founder of the exchange is entrepreneur Dave Merrill. In 2013, he gathered a team of experienced developers, financial experts and cryptocurrency enthusiasts to launch his first cryptocurrency company. By the way, there is no public information about the full composition of the HitBTC team.
Currently, the HitBTC exchange supports a large number of cryptocurrencies and cryptocurrency pairs, making it very popular with traders. The HitBTC community consists of users from more than 150 countries around the world. The service has a large number of subscribers on social networks:
800 currency pairs.
No commissions for deposits and a fixed commission for withdrawals depending on the coin; HitBTC uses a multi-level trading fee calculation system. The more a user trades, the lower his commission will be.
No crypto wallet.
The HitBTC exchange can be replenished exclusively with digital currency.
The platform provides 2-factor authentication, high-end encryption technology and cold storage of funds.
No application.
In 2021, popular exchanges will offer the opportunity to not only trade, but also make money by storing cryptocurrencies in their account, called a strike (like a deposit with banks). They hold a particular cryptocurrency for a certain period of time and receive dividends for it. In addition, exchanges have direct exchanges between P2P users, credit issuance, cryptocurrency within the exchange (example: Binance BNB) issued for certain activities (promotions, contests) and much more.
SIMPLE AND RELIABLE
MONEY WITHDRAWAL