The name of the Chinese e-commerce giant Alibaba may be associated by many with the famous character from a fairy tale. Alibaba was a simple artisan who accidentally found a cave full of jewelry. This is a bit like the story of Alibaba founder Jack Ma (Ma Yun), who became a millionaire almost overnight.
The company, which has now broken a sales record of more than $14 billion, was difficult to call popular a few years ago. Jack Ma was a humble teacher before the creation of the Alibaba Group. He was always fond of foreign languages ​​- as a child he studied English and conducted excursions to foreign tourists around his city. He failed the university exams 3 times, but did not give up, and was eventually admitted to the local university, Hangzhou University.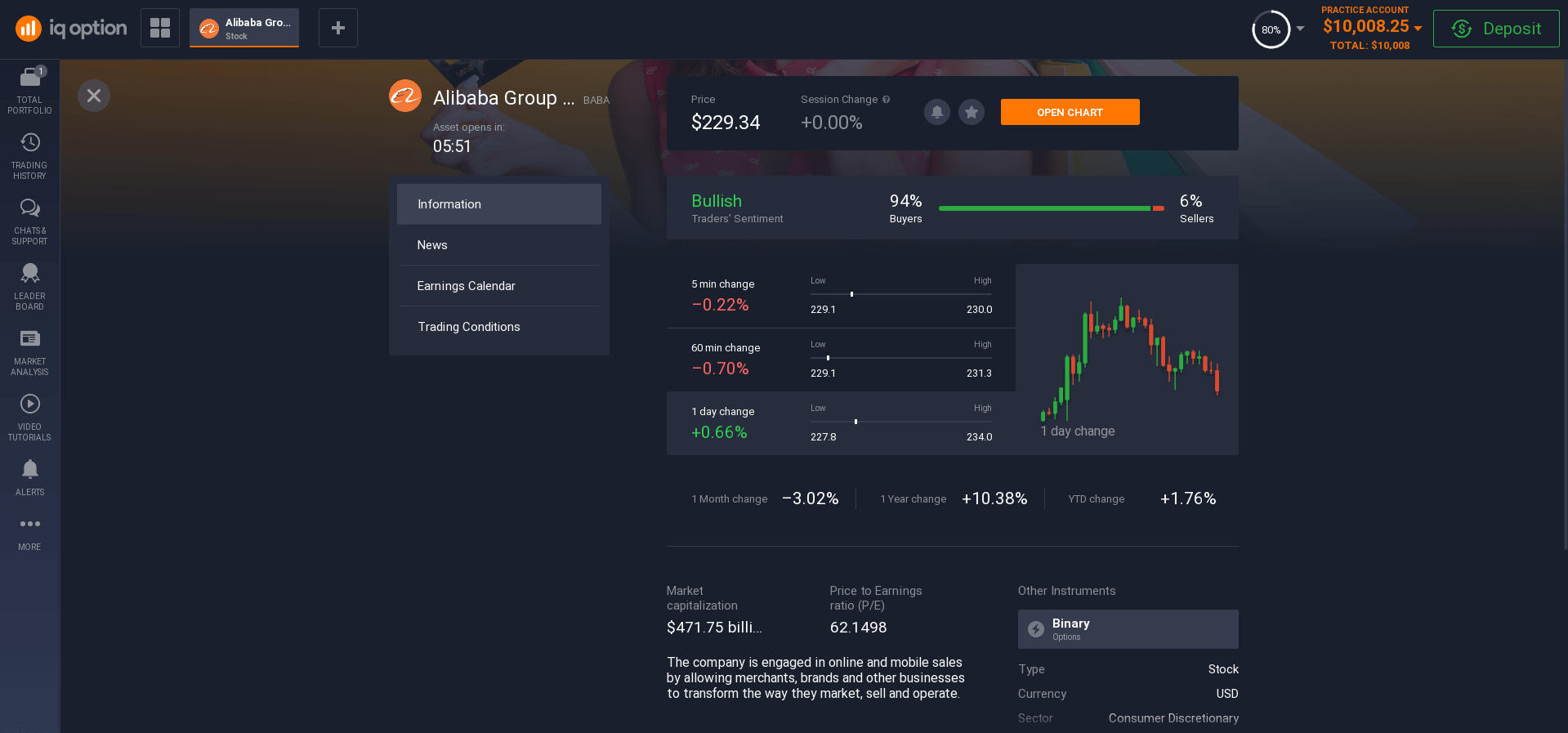 Jack Ma first heard about the Internet in 1995 during a trip to his friend in the United States. Jack immediately saw the potential of the network and began to explore the business opportunities it offered. Then he created the site chinapages.com - a virtual directory with addresses of Chinese companies for business people who are looking for clients abroad. It was the first private Internet service in the Middle Kingdom. After some time, having gained experience, he opened his brainchild Alibaba Group.
The history of the e-commerce giant began on 02/21/1999, when Jack and 17 friends decided to create this company. Jack and his team then raised $60,000.00 and challenged the biggest giants such as eBay or Amazon.
Jack Ma, like most famous businessmen, felt the right moment to enter the global market, which undoubtedly contributed to the success of his venture.
Jack Ma built his business slowly. From the very beginning, the company worked to create coverage, overshadowing revenues. These actions have borne fruit, because already in 2002, Alibaba.com, with more than a million users, began to make a profit.
The Alibaba.com group, having entered the exchange on September 18, 2014, raised $25 billion from the market. This debut is currently a record for its size.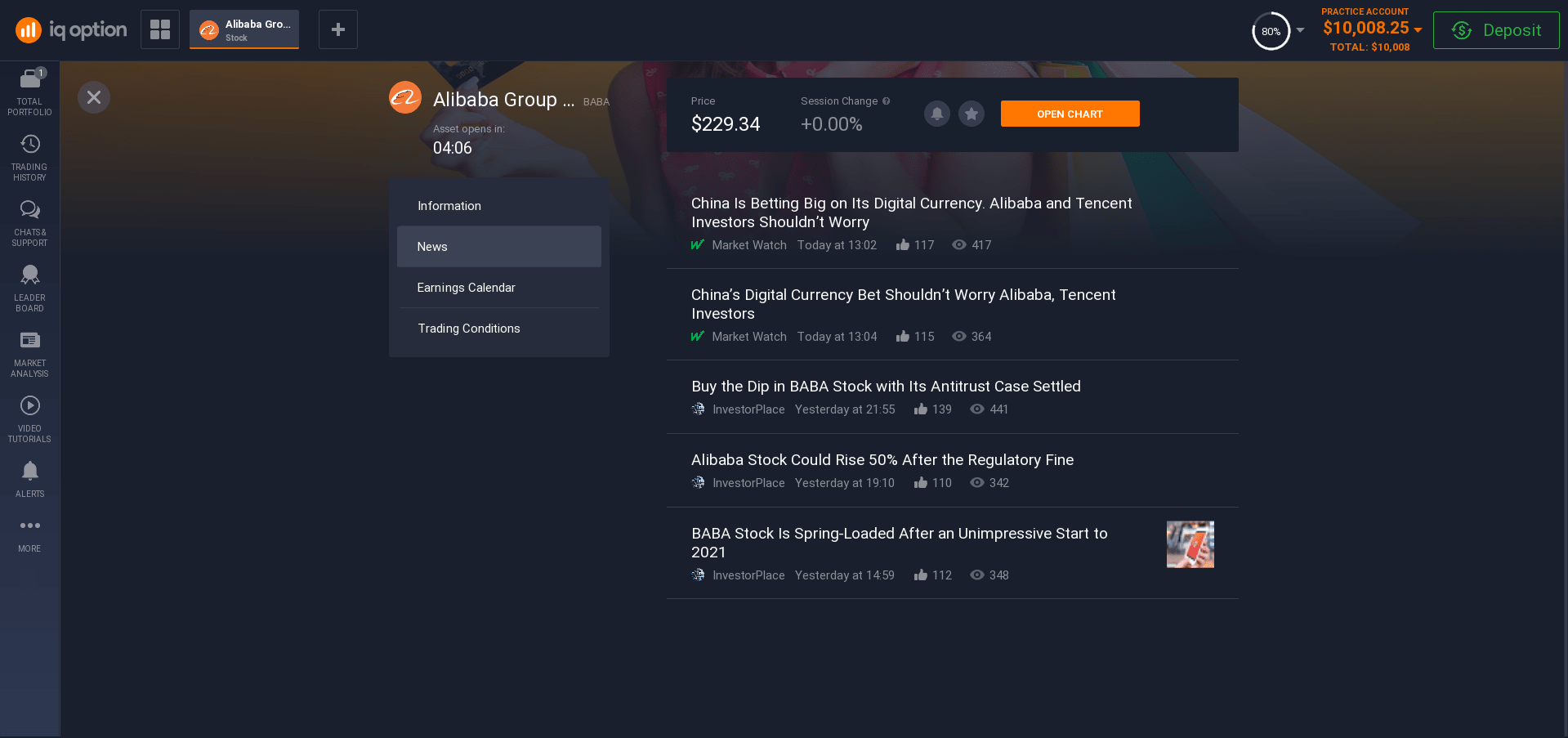 Today, Alibaba.com is valued at $168 billion, nearly $18 billion more from Amazon's market valuation. So the question is, why is Alibaba.com such a resounding success? The key to success is the ability to generate high income while keeping costs low.
If we consider the market value of Alibaba - in October 2016, Alibaby's share price reached $104.45, and the market capitalization of Alibaba was $266 billion.
How to invest in Alibaba shares in Pakistan
In a relatively short period of time, Alibaba has become not only the largest market player in China, but is also confidently gaining global success. So how do you invest in Alibaba stocks in Pakistan to become just as successful? What options are available to you? How does long-term investment in Alibaba stocks in Pakistan work? These and some other questions would be answered by traders interested in investing in Alibaba shares in Pakistan.
There are two methods of investing in an Alibaba company: short-term investments and long-term investments in Alibaba stocks.
Short term investments are ideal for those who want to make quick money. Just choose your favorite payment method and send funds to your chosen brokerage firm. After you transfer the payment, the fund manager will buy the selected number of Alibaba shares from you at the price you determined at the time of the transfer. This method is also called "buying and selling" and is quite popular.
Long-term investments in Alibaba stock are ideal for those who are interested in the long term and growth of their income in the future.
There are several ways to invest in Alibaba stocks. The two most common and profitable are equity trading and private equity. For a successful long-term investment in Alibaba stock, you should heed the advice of experts, financial planners and business managers.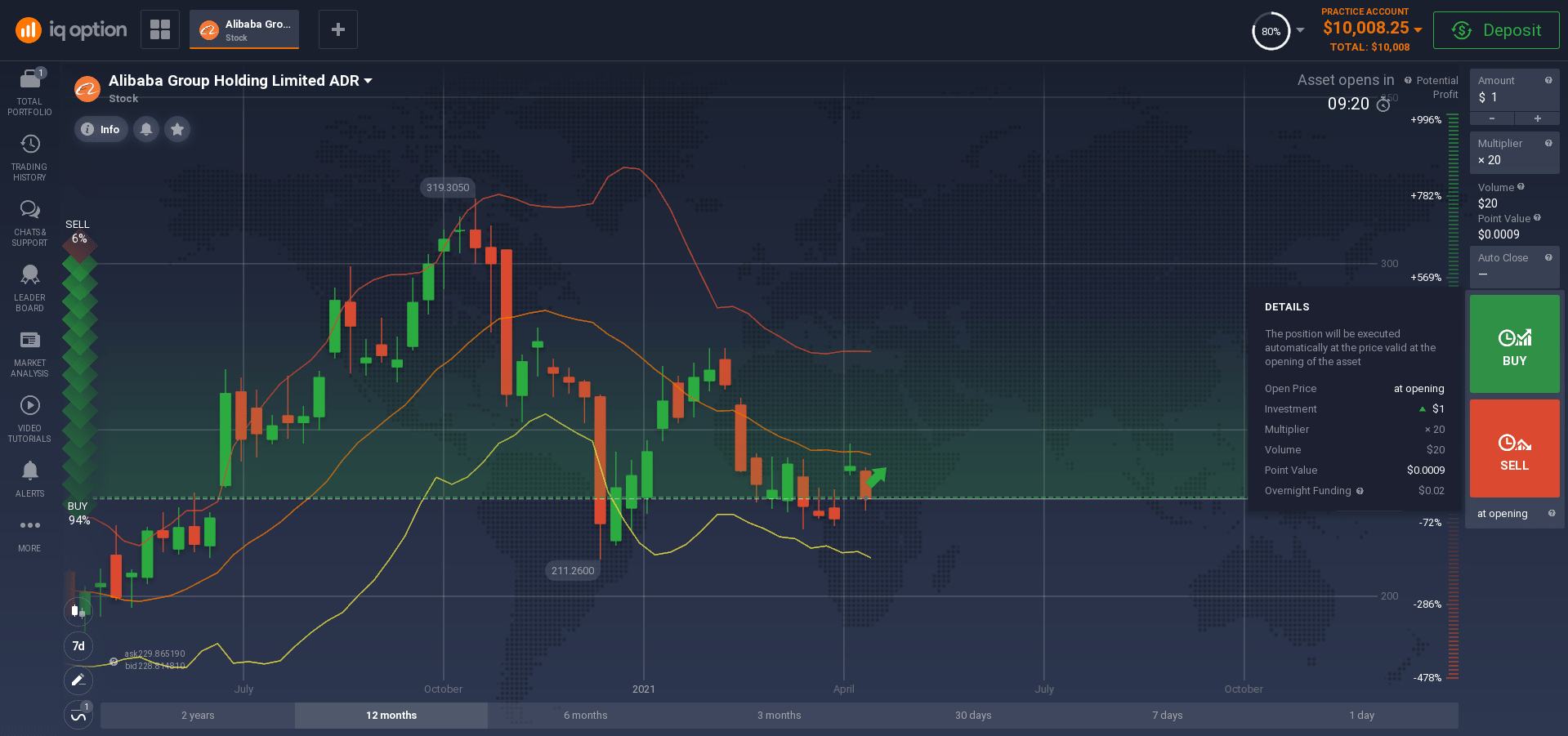 In the past, investing in Alibaba stock was associated with high costs and risk. That all changed with the emergence of online brokers and the use of the Internet as the primary communication channel. Nowadays, you can use the Internet to choose an online trading platform and make your own investment decisions that match your goals and plans. There are many online trading platforms on the Internet where you can trade Alibaba shares in Pakistan. In addition, on many trading platforms, you can find training and reference materials for investing and trading stocks.
When it comes to investing in Alibaba stock in Pakistan, in terms of owning Alibaba stock or direct investment, the best course of action is to make sure the trading platform you choose is reliable. This is important because you need to be confident in the online marketplace.
To avoid the risks associated with long-term investing in Alibaba stocks in Pakistan, you should minimize the risks through sound financial planning and good money management practices. A good financial investment plan should include an estimate of your home equity and your expenses. After analyzing this information, you should compare it to current Alibaba stock prices and determine how much you will need to invest in Alibaba Pakistan stock to meet your investment goals.
One of the most important things you should know about investing in Alibaba Pakistan stock is the time frame during which you want to invest.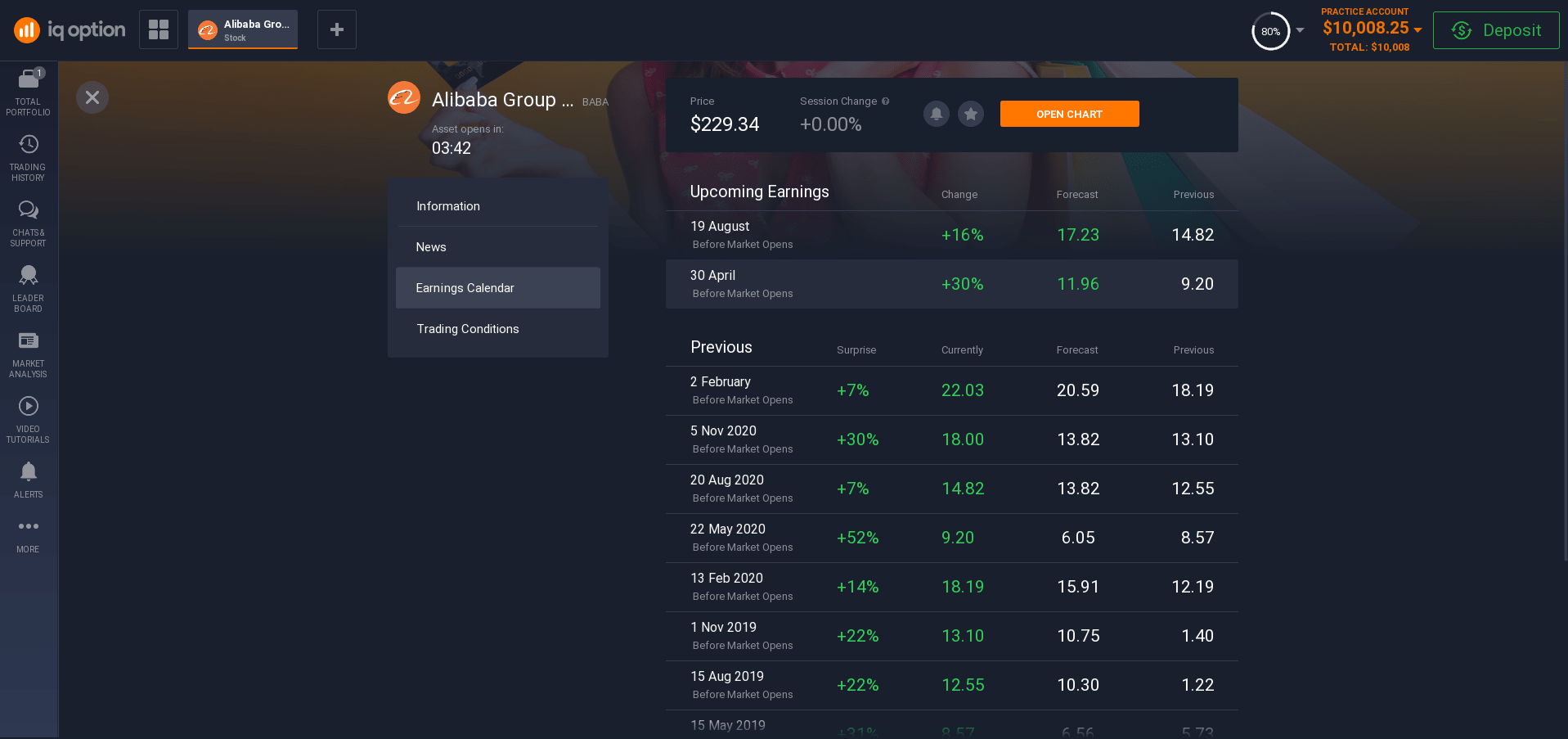 Investing in stocks Alibaba Pakistan requires you to take a long-term view of not risking losing your money for weeks or months. If you want to maximize your ROI on your investment in Alibaba stocks, you should also look at the growth potential of Alibaba itself.
It's safe to say that Alibaba is going to make great strides in the future, so investing in Alibaba Pakistan will be beneficial for you.
Investing in stocks is not always easy, but it is certain that Alibaba stock can be very profitable if you play your cards right. Investing in stocks can be risky if you don't understand how to do it right. Therefore, many investors take advantage of the opportunity to invest through online trading platforms. Using a trading platform when trading stocks is definitely a good idea if you are learning to invest in Alibaba Pakistan stocks.
How to buy Alibaba shares in Pakistan
If you're looking for a place to buy Alibaba stock, you don't have to look far. In fact, buying shares in Pakistan can be done through online brokers. The online trading platform is a great place to buy Alibaba Pakistan stock. If you want to start buying and selling Alibaba stock, you need to consider which marketplace is best for your needs.
On the internet, you can find many online trading platforms for trading stocks. Many of them have a choice of the currency to use to trade Alibaba stocks, as well as the ability to see and trade Alibaba stock prices in Pakistan in real time, participate in options and use other services of the trading platform.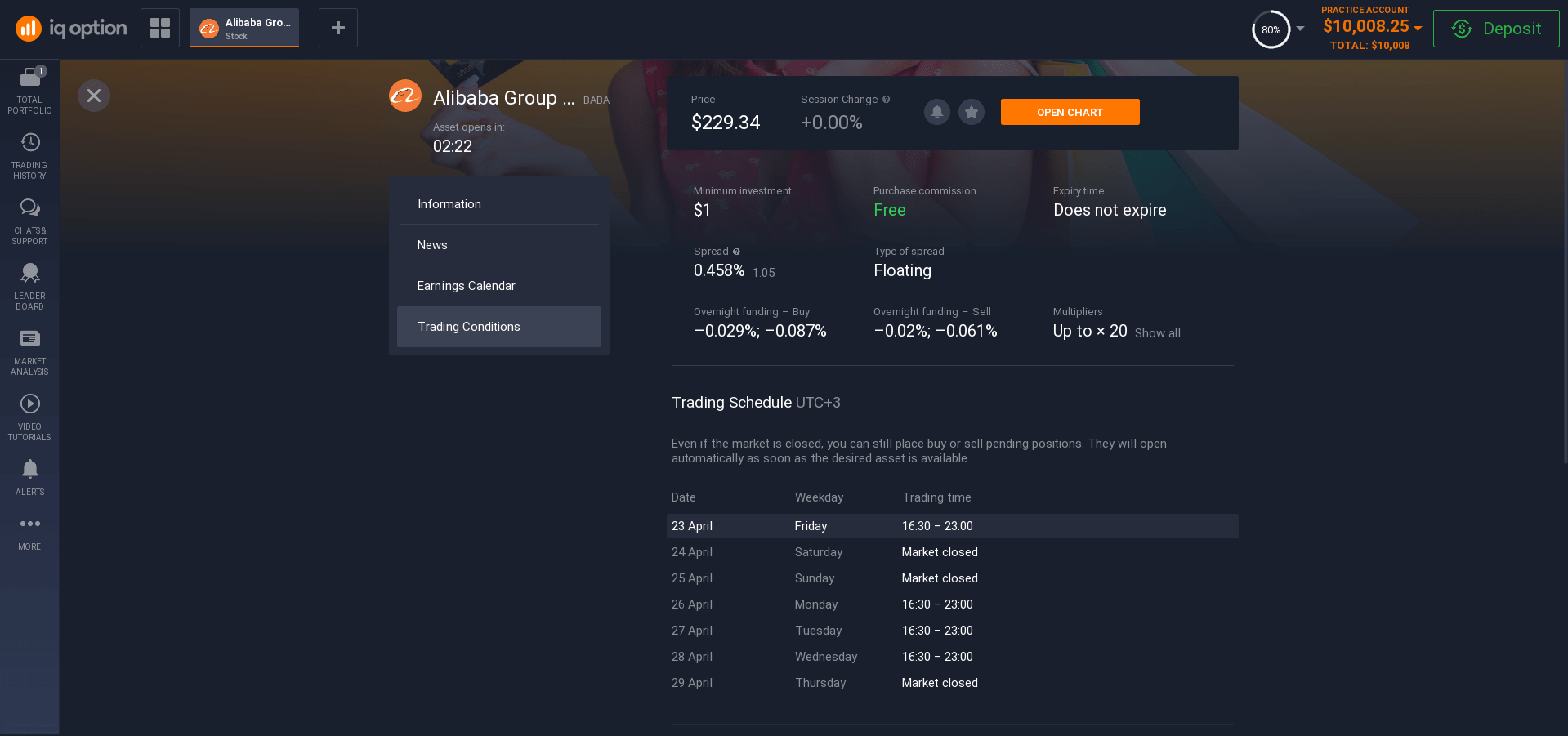 Choose the online trading platform that suits you best, where you can find good value for money, ease of use and low commission costs. Pay attention to the commission fees on the marketplace. This will allow you to easily start trading Alibaba shares in Pakistan in the future, even with a small start-up capital.
An online trading platform can make purchasing Alibaba stock in Pakistan much easier.
Search the Internet for reviews and information about the marketplace. There are many stock trading review sites out there. You will be able to find information about trading platforms, how they do business, what transactions they conduct. You can use this information to get an idea of ​​how different trading platforms work before you decide which one is best for you to trade Alibaba stocks in Pakistan.
Once you have decided on which trading platform you will buy Alibaba Pakistan shares, you need to register on the trading platform. Upon registration, you will be given an account under which you can enter the platform anywhere and anytime. When registering, you will most likely need to verify your name and email address.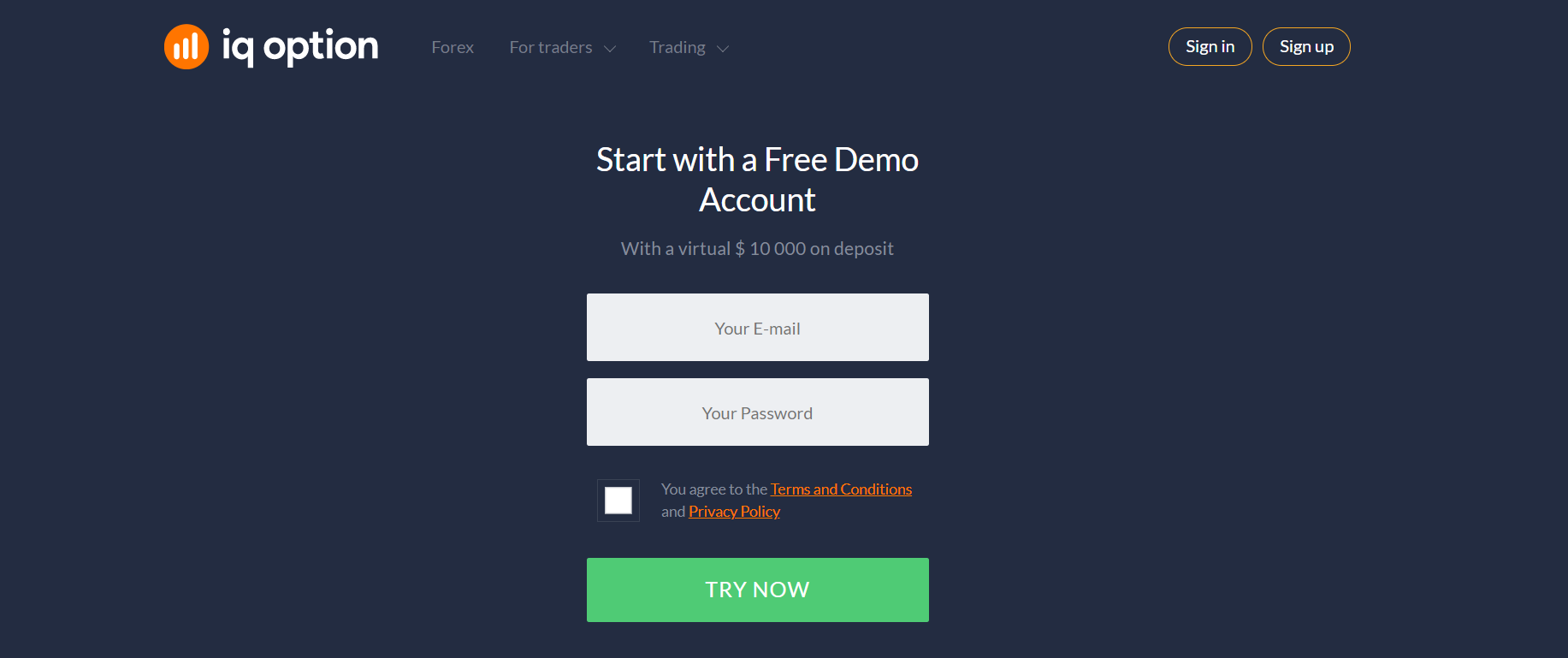 If the trading platform has the ability to open a demo account, be sure to use this service. In order to trade with a demo account, you do not need to deposit real money. When you open a demo account, a certain amount in virtual currency is usually credited to it. This is a kind of equivalent to real money. With a demo account, you can trade Alibaba stocks in Pakistan as if trading with a real account.
Demo Account is a demo account for virtual stock trading.
Using a demo account, you will learn how to buy Alibaba Pakistan shares on the trading platform. You will be able to study the process of trading shares, view information on the quotes of Alibaba shares in Pakistan at a specific time. When trading Alibaba shares using a demo account, you will choose a trading format that is convenient for you, choose the trading option that suits your investment goals.
On trading floors, it is always possible to view and analyze financial charts and tables. You will have various options for viewing and analyzing the available information on Alibaba Pakistan stocks. In addition, you will be able to adjust your platform account settings to suit your convenience. You can set up notifications about the receipt of various information, about changes in the trading account, and much more.
A demo account allows you to explore the capabilities of the trading platform.
You will be able to learn how to place an order to buy or sell shares of Alibaba in Pakistan, track how quickly trade transactions are processed and completed. Also pay attention to the timing and timing of transactions and trades. This will enable you to determine the best time to make real trade transactions when buying and selling shares of Alibaba in Pakistan using a merchant account.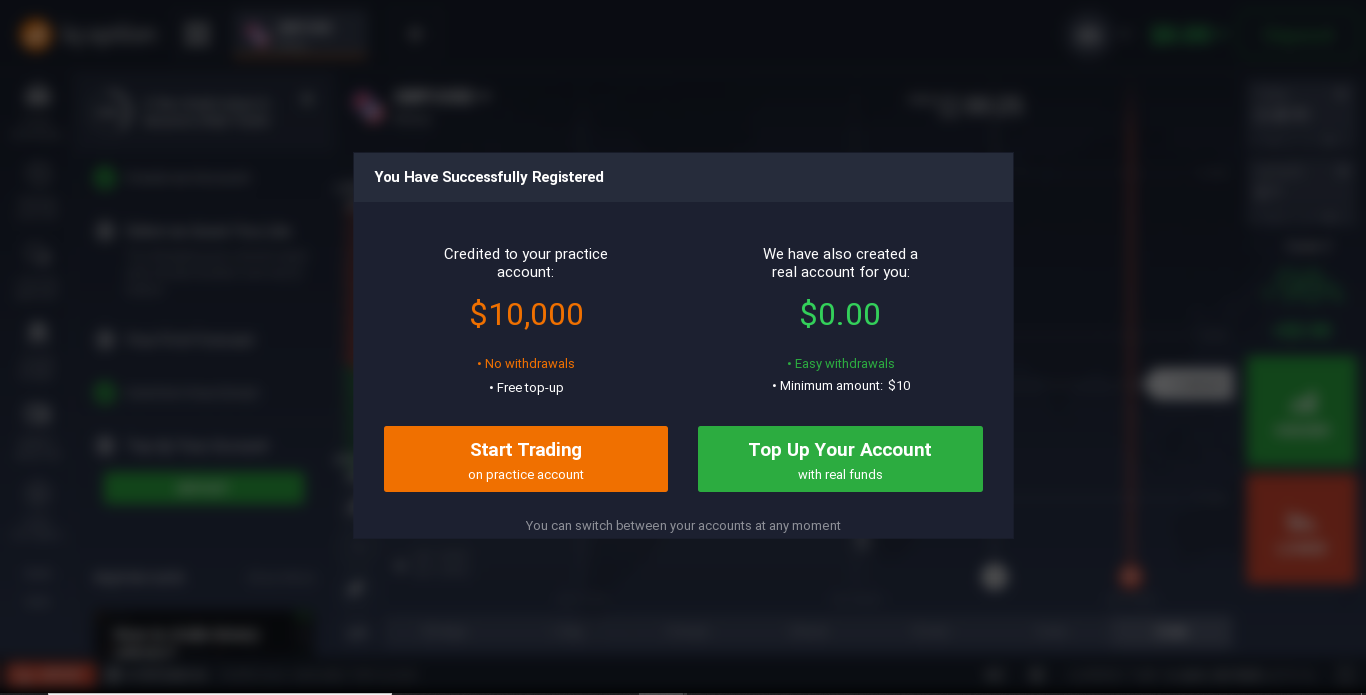 Once you are comfortable with the trading platform and are ready to buy Alibaba Pakistan shares, you can open a trading account under your trading platform account. Sometimes a deposit is required to open a trading account. You can find out the conditions and amount of the deposit on the trading platform or check with the technical support service. The deposit amount and conditions may vary depending on the conditions for using a trading account on a particular trading platform.
Trade Alibaba Shares in Pakistan on the Trading Platform - Affordable and Profitable Trading.
Profits obtained from trading Alibaba shares in Pakistan can be withdrawn from the trading account. You can choose the terms and methods of withdrawal depending on your preferences. The time and commission for withdrawing funds depends on the selected withdrawal method. Sometimes you need to get money quickly and the commission does not matter. And if you can wait for a while, then, perhaps, the commission will be less. You can find all the information on the trading platform.
Related pages
How to start investing in Twitter shares in Pakistan?
How to make a deal for crypto assets?
SIMPLE AND RELIABLE
MONEY WITHDRAWAL