What is Day Trading? Day trading is a style of trading in which you buy and sell financial products in one day. Close a position at the end of the day and start a new trade the next day. Day traders buy and sell various assets (shares, bonds, commodities, real estate, etc.) on the same day in an attempt to profit from small fluctuations in the market. You can also repeat this on the same day. This kind of trading is not suitable for part-time traders, as it requires a lot of time and concentration. It also requires a special kind of mindset. You need to be focused, concentrated, stress-resistant and able to work at an extremely fast pace without reacting to short-term setbacks.
If you are interested in finding out what day trading is all about, read below about the day trading platform in Pakistan.
Principles of day trading
Day trading is a cyclical activity, which increases the efficiency of your funds and can produce profits even with a small amount of money.
One of the reasons why day trading is so popular is that it is financially efficient, and can be invested with even a small amount of money.
This efficiency of funds is largely due to "cyclical trading (day trading)", which effectively uses cash trading and margin trading. Cyclical trading is a physical trading method in which the same funds are used to trade repeatedly when stocks change.
In addition, cyclical trading, which combines cash trading and margin trading, is a method to further improve the efficiency of funds. In physical trading, buying and selling the same shares for the same funds many times in the same day is a "contract for difference".
Day trading does not involve "overnight risk" because the position does not carry over to the next day, and you can trade with most of the risk limited to stock price fluctuations.
"Carry risk" is the risk that occurs when the share price moves to the next day. It is the downside risk of a stock that many investors experience. Day trading, which completes the process from order to settlement during day trading hours, has the advantage that it is not affected by internal and external economic indicators and corporate indicators announced after such trades are closed. In other words, day trading allows you to trade most of the risk by focusing solely on share price fluctuations. On the other hand, in the case of medium and long-term investments, the longer the holding period, the greater the impact and risk on share prices, such as the risk of interest rate and exchange rate fluctuations, and the risk of corporate bankruptcy, as well as domestic and foreign economic indicators.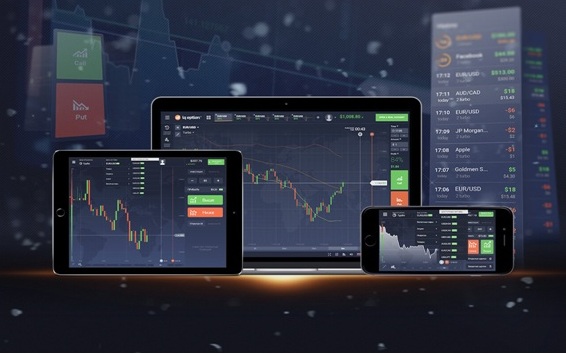 Day Trader
As the name suggests, a day trader is a trader who specialises in day trading.
Since this type of trading is quite specific, theoretical knowledge is not enough to become a day trader. The psychological component is also important here. Trading is frequent and short-term, so constant involvement and concentration is required, as well as being stress-resistant and disciplined. Day trading requires developing your own strategy and sticking to it. Sudden movements on the chart, fluctuations in the asset price should not confuse you and change your planned market moves.
In addition to personality, a good day trader should be able to analyse the market situation.
How can you know how the company's share price will change in the next few seconds or minutes? The answer is: no one can, not even intraday traders. However, a day trader uses so-called "technical analysis" to create the best conditions for predicting price movements. This is based on the theory that historical or instantaneous price movements can tell something about future movements.
Day traders use the technical analysis tools available on the platform: resistance levels, trend channels, bottoms, ascending bases, descending peaks, etc.
It is also important to be aware of the news. Someone who does not follow the information is unlikely to be very successful. It is not enough just to look at the chart. You have to combine technical and fundamental aspects and understand what is driving prices. It can be a profit warning, a report, a macro statistic.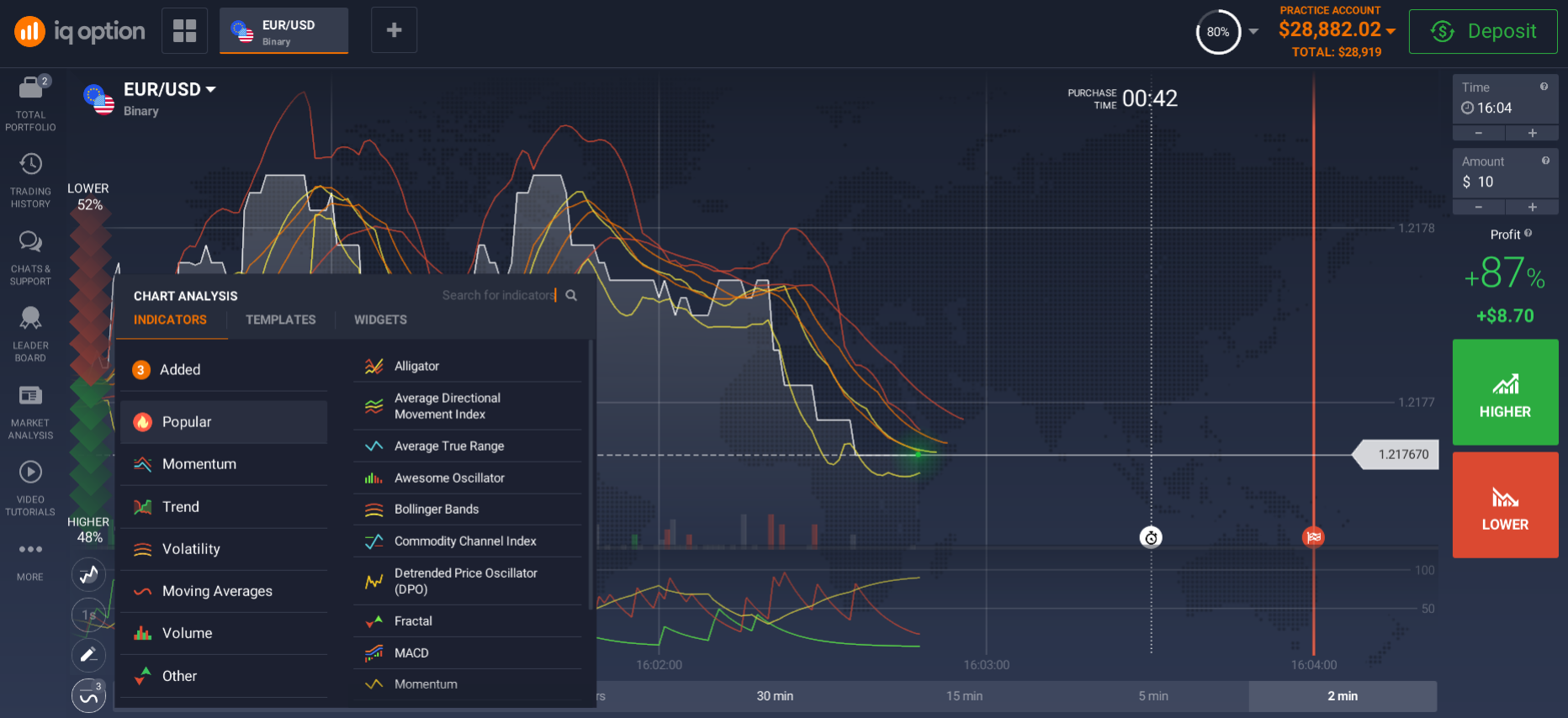 How do I start day trading in Pakistan?
If you want to start day trading, first check the following points: Find out which market you can day trade in Pakistan; Develop a day trading strategy; Test a strategy with a demo account; Open an account to trade in the real market.
To open an account and test trading you need to choose a broker, first of all, you must have a license for brokerage activity, as well as a good trading reputation and sufficient experience in the investment intermediary market.
Day Trading Platform
A day trader conducts all trades through a day trading platform. What is it? It is a special software developed and made available to traders to allow them full access to all trading operations directly from home (or any other convenient location). All you need is an internet connection and a laptop (or even just a mobile phone).
The platform will give you access to up-to-date information on asset price movements, current prices, trading charts and tools for analysis and trading.
Remember that day-trading sometimes takes even a few minutes, so you must have a good internet connection and a reliable provider. Choose platforms that have a mobile version, so that in case of an unexpected Internet connection failure you have a backup in the form of a mobile phone.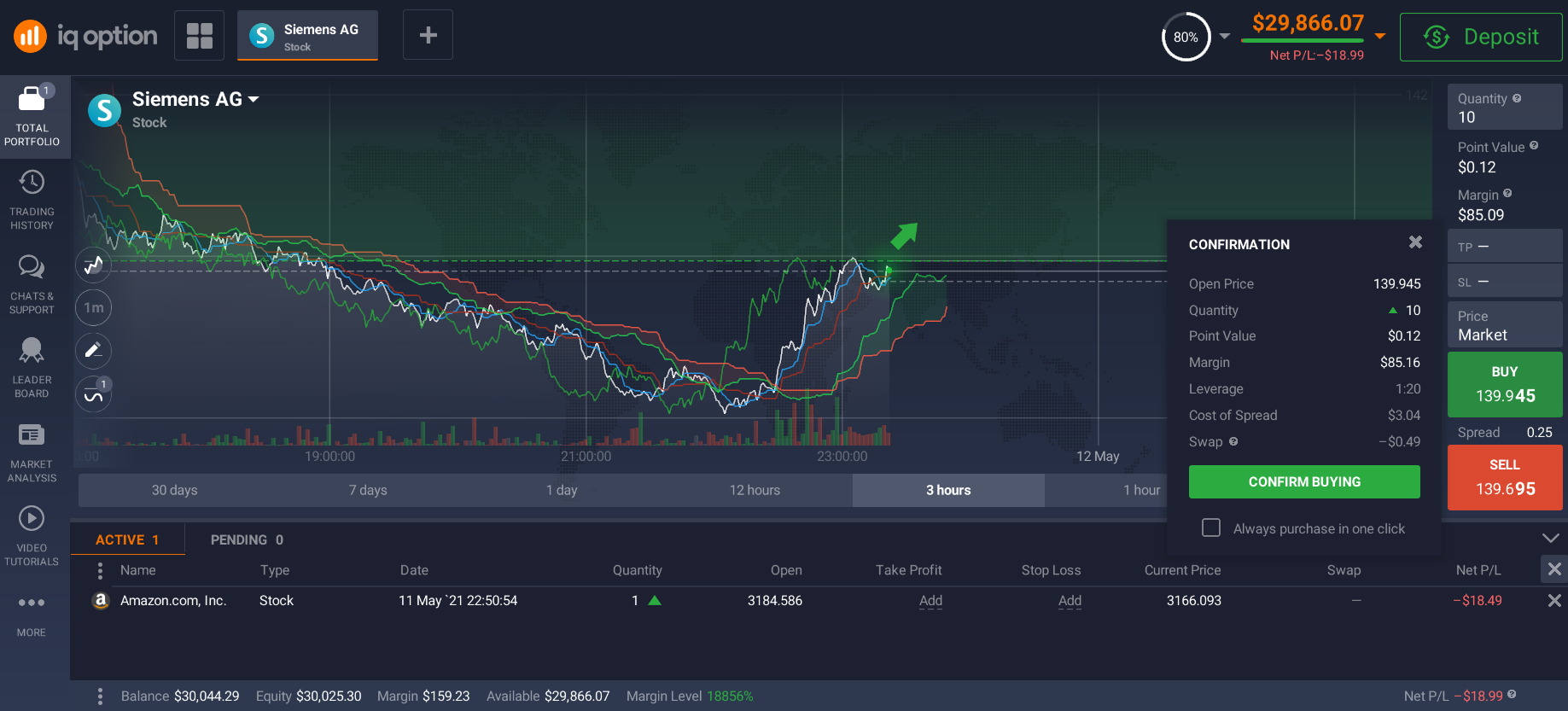 How do I register on the day trading platform?
You register on the platform yourself, via the Internet. Go to the website of your broker, look for the section "registration on the platform", fill in the registration form provided to you and confirm the registration with a standard method by email. The system gives prompts in the form of pop-up windows: just follow these prompts and in about five minutes your account will be ready to use.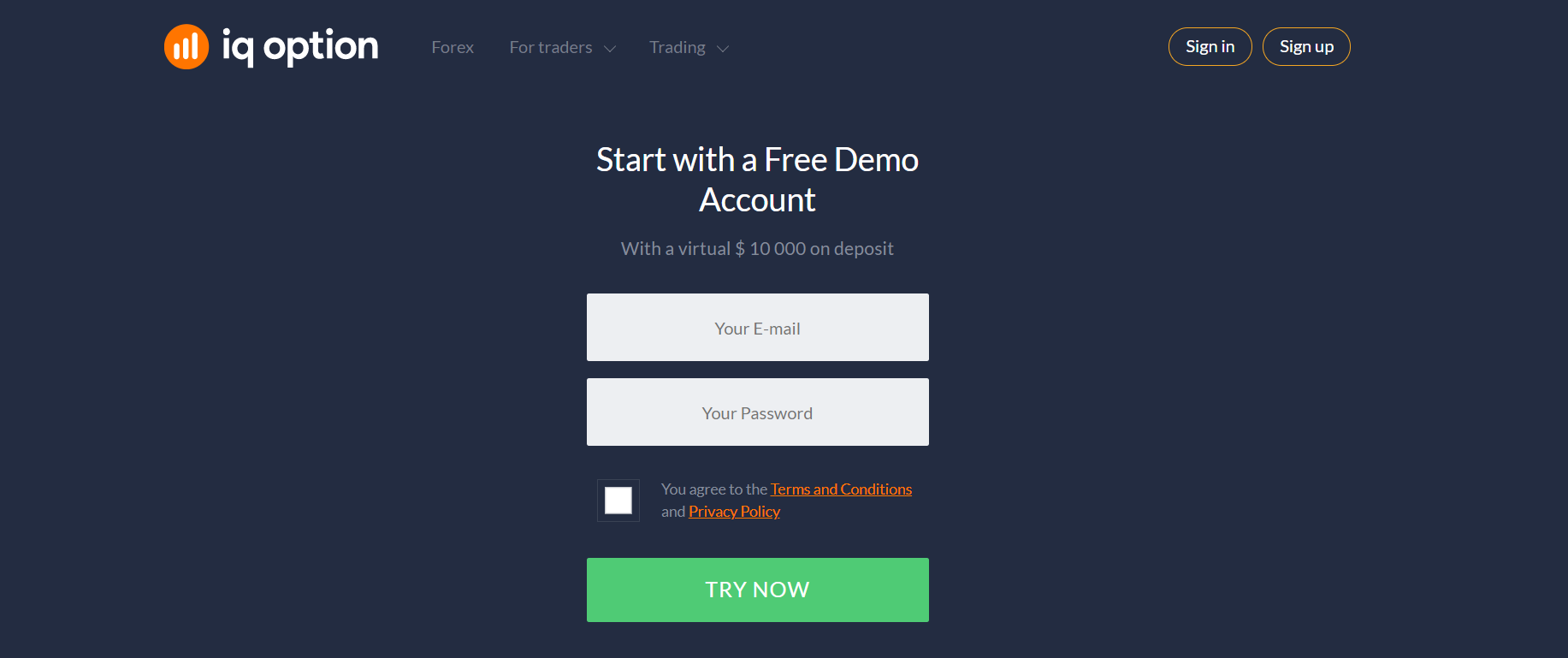 Use a demo account
A reliable broker will always give you access to a demo account. This is a trial version of the live account, and all trades on this account are identical to those you will make later on from the live account.
When you register on the platform, the demo account is automatically credited with $10,000 of play money for training trades. Use this amount to test the system and test your knowledge or predictions without fear of losing real money. You can use this fictitious sum if you need to renew it, and you can use the demo account for unlimited time.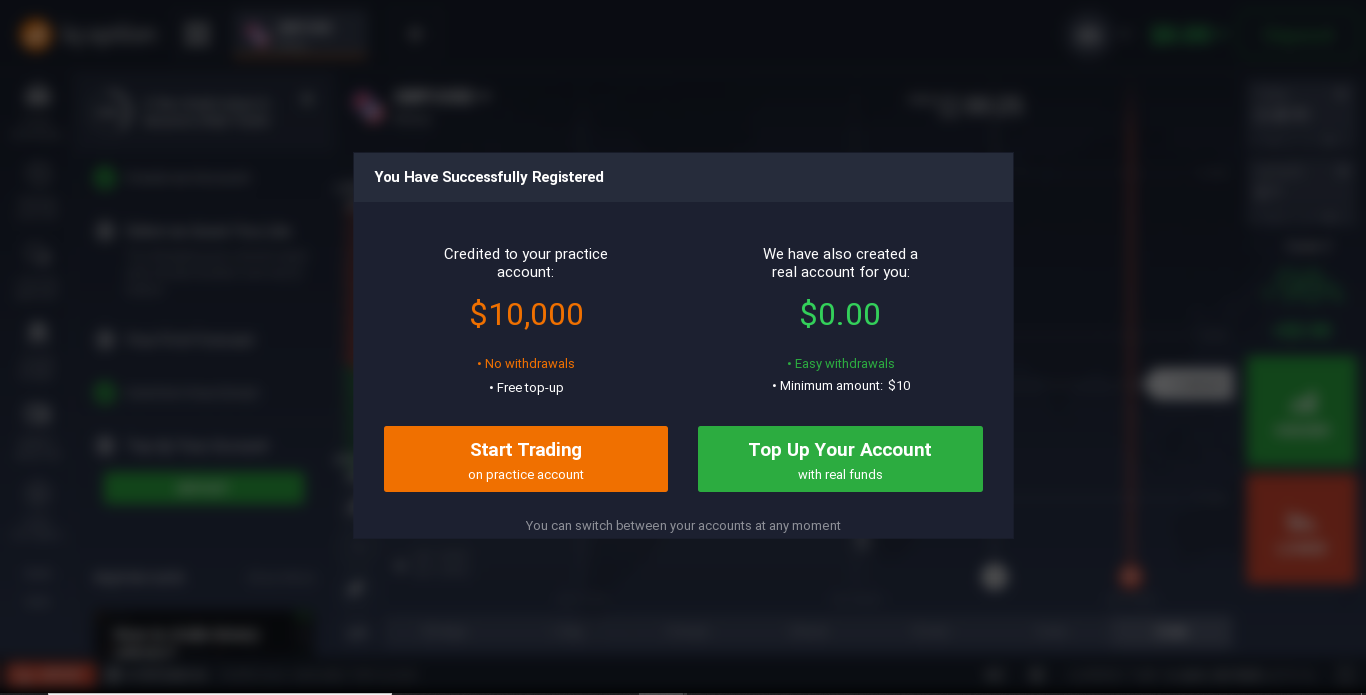 Deposit and withdrawal of funds
You can only make real trades from the live account. Activate the live account by depositing the amount starting from $10. To deposit, please visit the "Deposit" section, choose the payment system for the deposit and then transfer the money.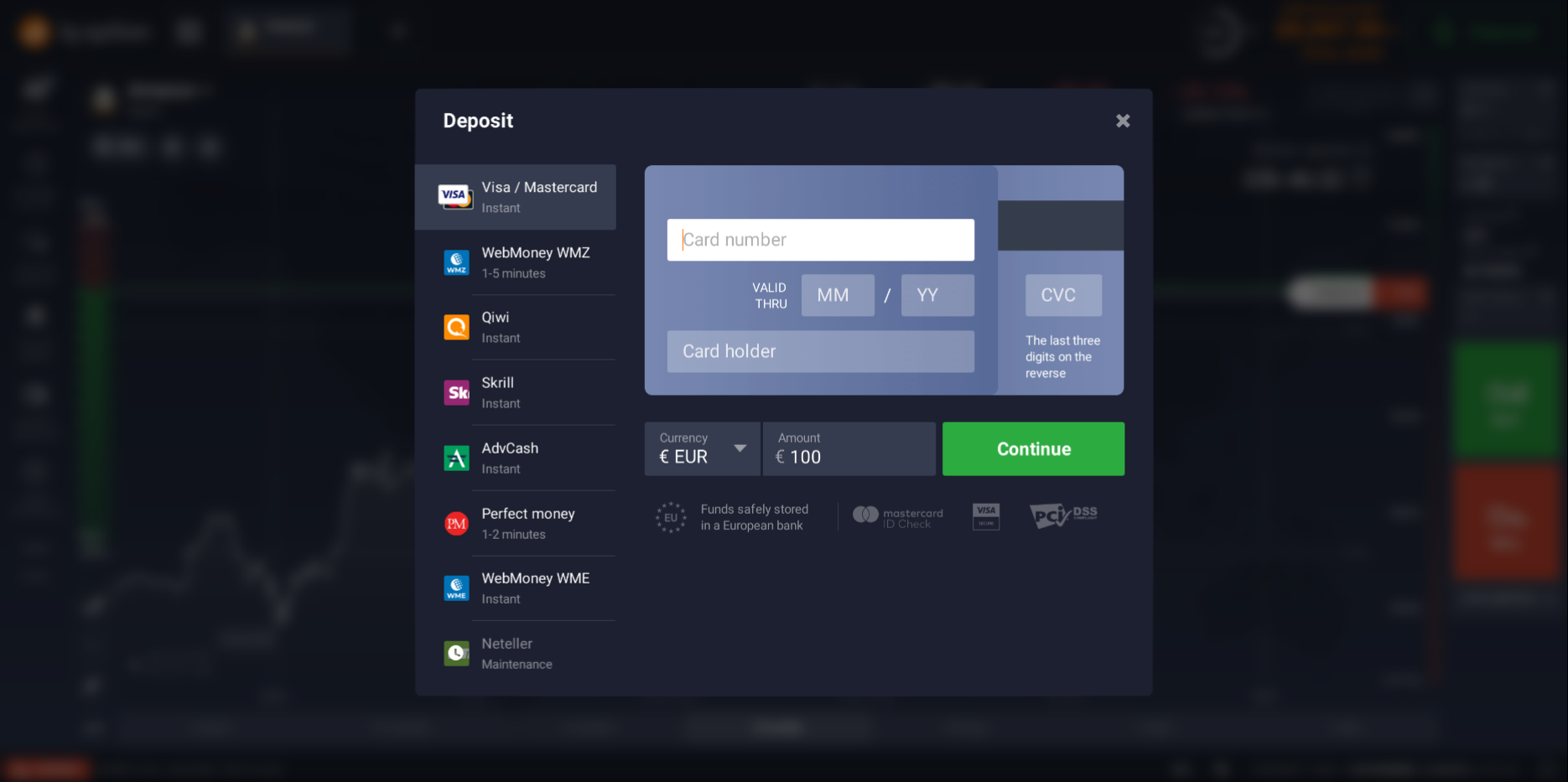 Day Trading Markets
Which market is the most suitable for intraday trading? Day trading is associated with a market with a fixed closing price, but in reality it can be done on a market that is open 24 hours a day. Ultimately, the choice of market depends on what you are interested in, whether it fits the amount you can afford to trade and how much time you want to spend trading.
The assets that intraday trading uses are not very different from other trading tactics. The main difference is the timing of the trades and the highly liquid assets.
As a day trader, you can trade a variety of markets, such as stocks, commodities, currencies, CFDs, futures and indices. It is difficult and impossible for a beginner to master many markets. Choose a few markets you want to focus more on and try to understand and analyse as much information about them as possible. Constantly read analysis, news, stock analysis, follow good profiles on social channels, do your own technical analysis and listen to podcasts that talk about the markets you trade.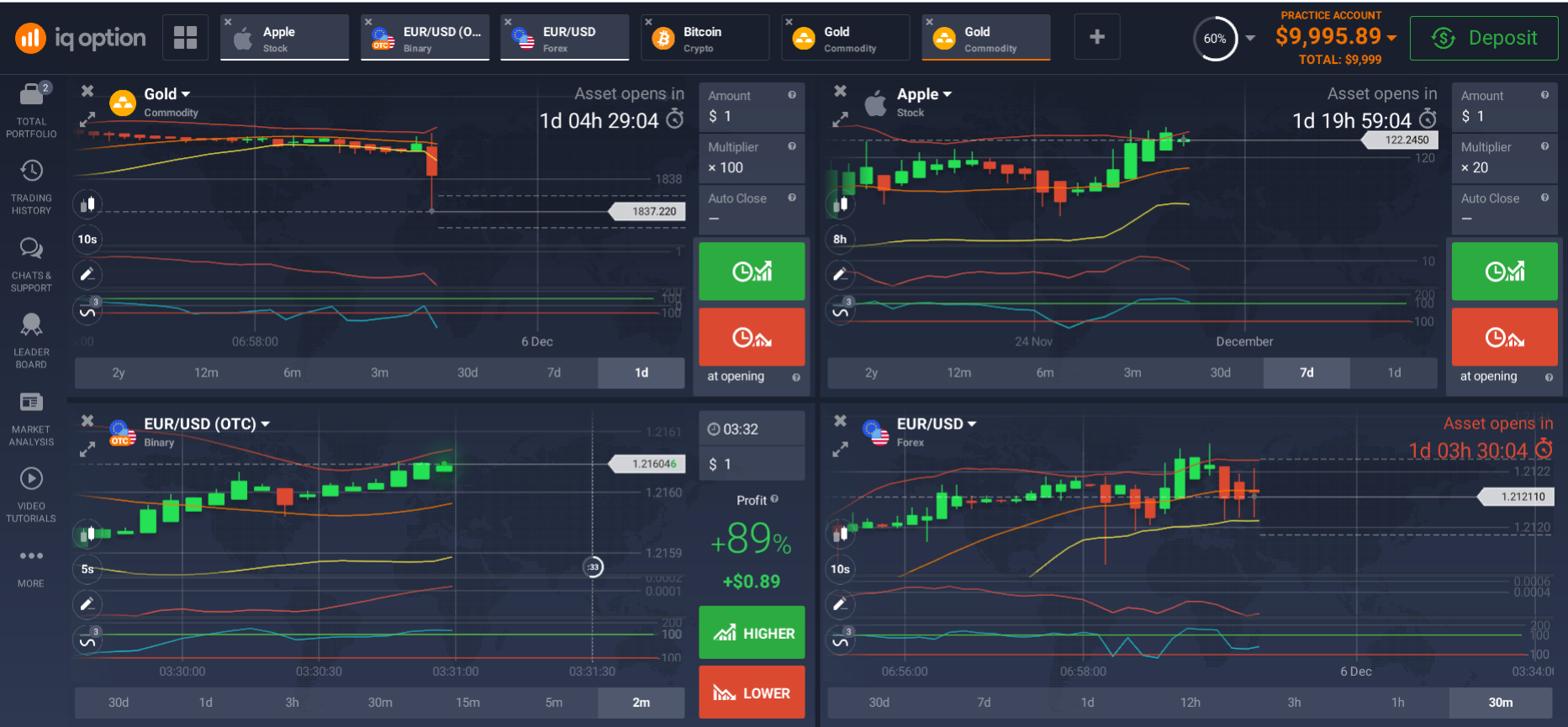 How to succeed in day trading?
Successful trading is like a game of avoiding mistakes. Keep a list of your trading rules on your wall or next to your screen. Follow these rules exactly as you planned. You have to be more disciplined than the average day trader. Never stray from your rules, no matter how good a trade looks to you, if it violates any of your rules.
Only trade when you are in your optimal emotional state. Don't day trade when you are tired or in an unstable situation. You may be upset about something. It can be anything, and only you know what affects you and makes you down. Try to get into what is called the zone when you are about to step. Don't you think it makes a difference? Record your results when you feel low or in the zone. The results will surprise you. Make sure your mind is sharp and your emotions are focused. Approach day trading the same way you would an elite athlete.
Keep a trading journal that you update regularly. As much as students and novice traders are told, probably no more than 10-15% record their results and day trading experience in a journal. This is a big mistake. Not only should you record every trade, but also your emotions and other important things inside and outside of you. Almost every successful trader has a journal that they rely on for their daily trades.
Related pages
Best Stock Trading Platform in Pakistan
SIMPLE AND RELIABLE
MONEY WITHDRAWAL