What is Shiba Inu (SHIB)?
Since 2011, there have been many developments in the cryptocurrency market. The value of digital assets during this time has grown significantly, and the rate of price increase is sometimes so intense that a properly invested $100 per year can turn into $10 thousand, or even more. To become a crypto investor, you need to study in what ways you can invest money in cryptocurrency and how to make money with minimal investment, because not everyone has free big money to invest in Shiba or another currency on a large scale. However, it is Shiba that does not require large expenses, because its cost is below a dollar.
The advent of blockchain technology, a decentralized continuous sequential chain of blocks with unique data in each, has allowed the creation of digital units that meet the requirements for currency in terms of the uniqueness of each unit. They are created using a special cryptographic cipher, therefore they are called cryptocurrency. Their main difference from other digital money is that their "issuer" can be not banks authorized by the Government, but practically everyone.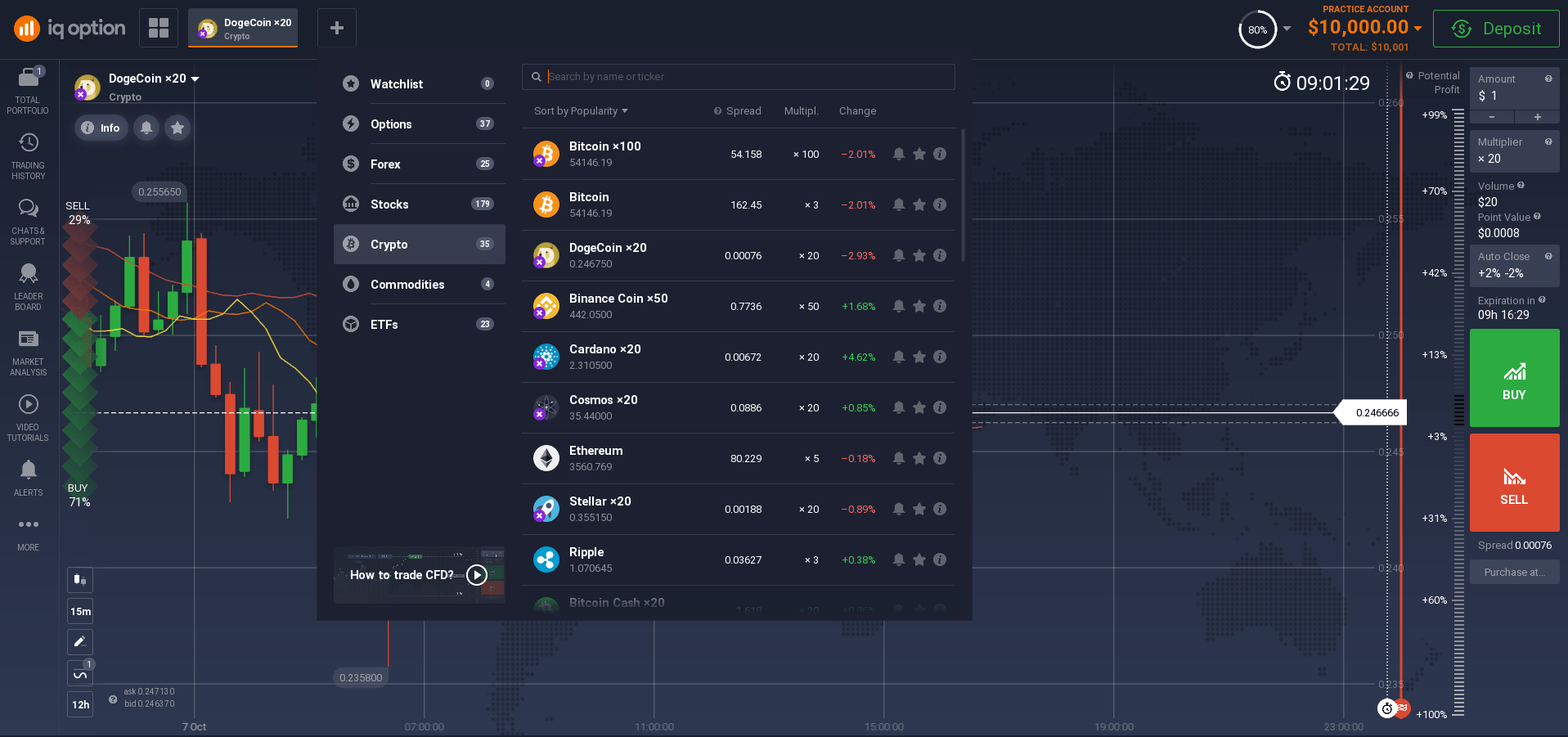 The issue of trust in such money, and, therefore, the final acceptance of it as money or recognition of it as a big fake of our time, has been resolved right before our eyes over the past few years. Many analysts say that cryptocurrency is the currency of the future.
Built on a new wave of crypto interest in August 2020, Shiba Inu quickly topped media headlines and entered the top 50 largest coins. Many people immediately decided to buy Shiba Inu in the wake of the hype. The founder is a user under the nickname Ryoshi, which translates as "Hunter".
What makes Shiba Inu unique?
SHIBA INU is called the "little brother of Dogecoin" but, in fact, it is one of the ERC-20 tokens. When the DOGE joke went too far, and the first dog coin approached BTC and ETH in terms of capitalization, many imitators appeared. Shiba has always stood out from the crowd thanks to its aggressive marketing campaign and the backing of major market players. After the Binance exchange added to the list of supported tokens, and even for several pairs at once, it was obvious that this project was simply doomed to success. That is, you can buy Shiba simply by exchanging for another currency.
Shiba Inu is positioned as a decentralized ecosystem based on the SHIB coin. Shiba Inu is part of the larger Ethereum ecosystem, and SHIB is the Ethereum ERC20 standard token.
The Shiba Inu ecosystem is built around its own decentralized exchange ShibaSwap. It features a rather complex economic model supported by three tokens - SHIB, BONE, LEASH.
With the spike in prices recorded in early 2021, SHIB has gained popularity among investors and traders. It has not yet received distribution as a payment instrument.
How to Buy Shiba (SHIB)?
There are several ways to make money on cryptocurrencies and tokens. It all depends on your capital and the time you have at your disposal. The easiest way is to invest in Shiba for a long time.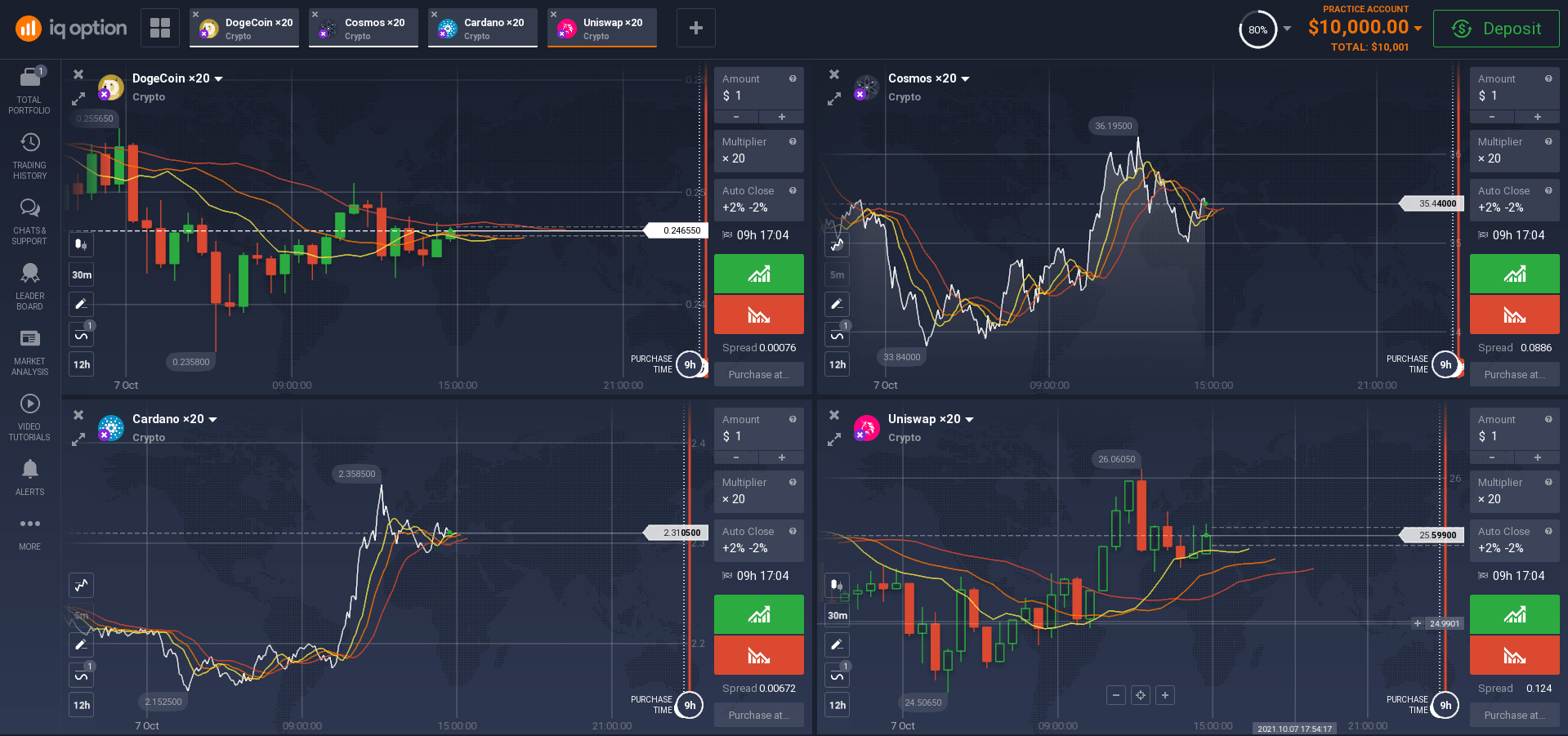 In this case, all that is required of you is to buy SHIB once and forget about it for a long time. You will follow the news and dynamics, but not sell it. If the exchange rate rises, then perhaps in a few years this particular asset will bring you millions.
In cryptocurrencies, the global trend remains upward, therefore, even after significant drawdowns, it always recovers and renews highs.
Another way is trading. Trading cryptocurrencies means making profits out of the cryptocurrency speculation process. Usually, cryptocurrency exchanges are used for this. Simply put, you can buy Shiba in Pakistan, and quickly sell for more. Typically, the time frame in trading varies from a day to a couple of weeks.
To buy an asset, you need an exchange. Cryptocurrency Exchange - A platform for making trade transactions, namely the purchase / sale of cryptocurrencies. One of the most popular exchanges that ranks first in various ratings and has won the trust of millions of users is the Binance exchange.
After you buy Shiba Inu in Pakistan, it can be stored in any wallet that supports ERC-20 tokens. It is safe and at any time, you can use this asset.
Cryptocurrency trading broker platform
Brokerage platforms have become an alternative method of making money. They allow you not to buy the asset itself, in this case the cryptocurrency, but to make money on the change in its price. This is called a CFD contract.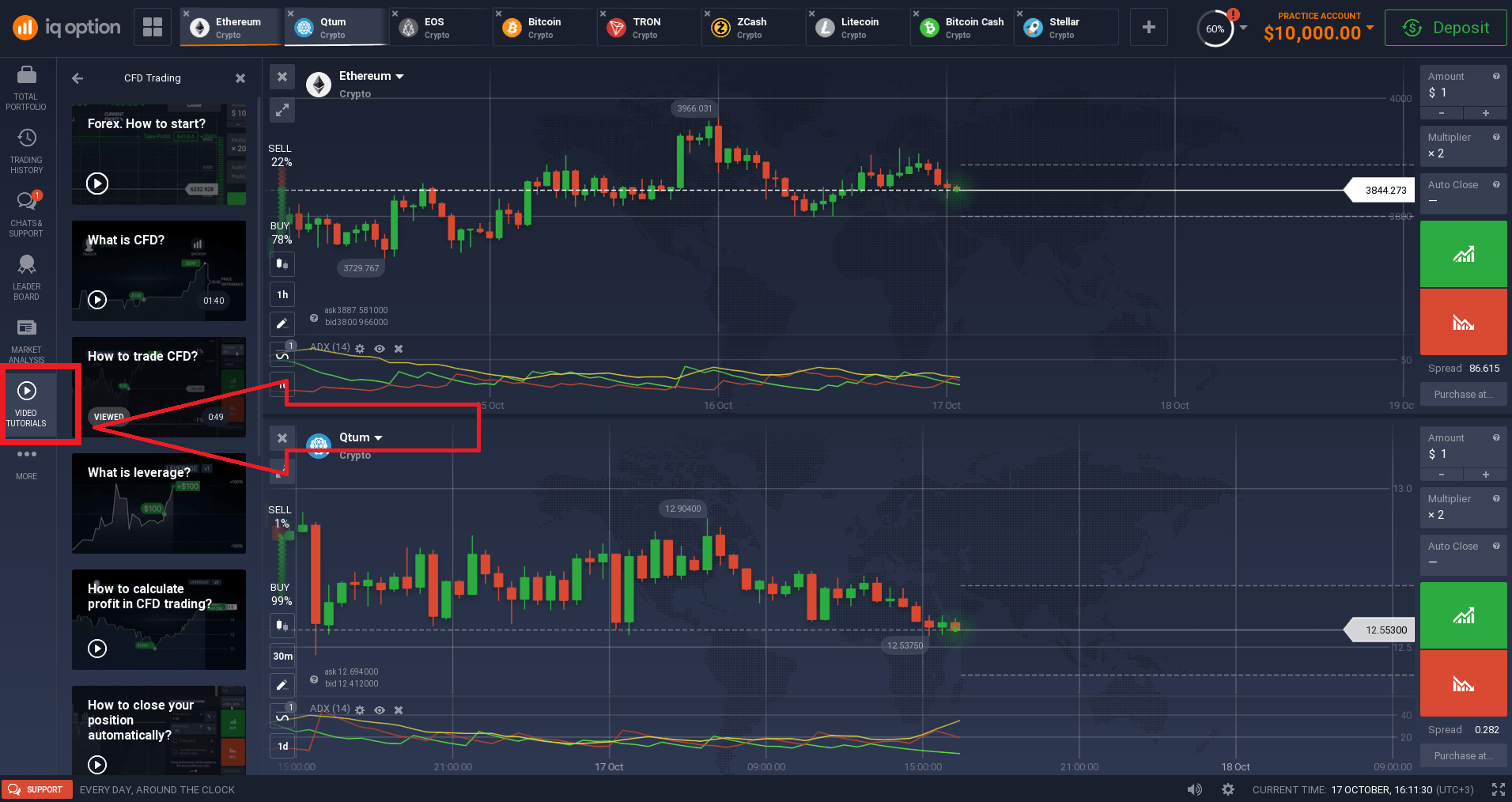 The broker platform is where you do more than just close the deal. In addition, here you will have a lot of opportunities:
Training in video format. Various topics and issues related to trading are covered in the most clear and simple way.
Multiactivity. This means that you can choose assets for trading from a huge list (more than 100 assets from different markets).
Functions stop loss and take profit to automatically close deals.
News and analytics in a convenient format.
Minimum commissions for withdrawing funds from your account and much more.
Also, a great free trial trading feature. Register and try it now!
When trading CFDs, a trader is presented with a huge selection of all kinds of additional financial instruments. You can trade stocks, currencies, cryptocurrencies, indices, commodities, etc. Try different assets. This will help you become more experienced and begin to understand the mechanisms of pricing. Learn to see trends in the market and make money on it.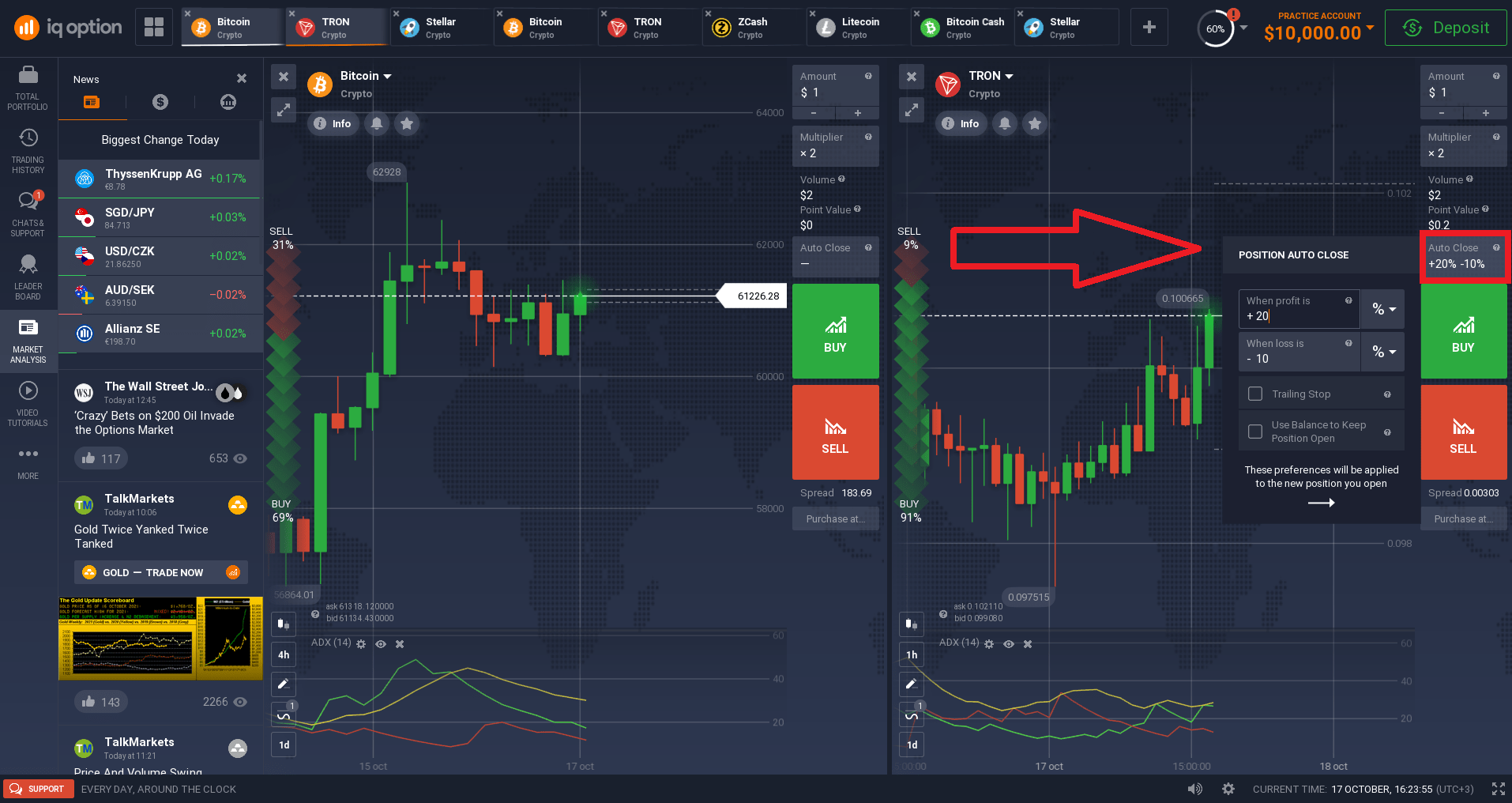 In simple words, a CFD is a deal between a broker and a trader, which is similar to a bet: a trader bets that the price of an asset, for example, will go up, and a broker - that it will fall (and vice versa). Whoever loses will pay the other the difference between the value of the asset at the time of the transaction and its value at the current moment.
In addition, leverage can be used when trading CFDs. Thanks to this, traders with minimal capital have the opportunity to enter markets that were previously inaccessible to them.
How to start investing in Shiba Inu (SHIB) in Pakistan?
So, you can invest in Shiba in Pakistan in different ways. Long-term investments or short-term trading are up to you, it all depends on how much time you are willing to devote to trading, whether you want quick profits or are willing to wait several years.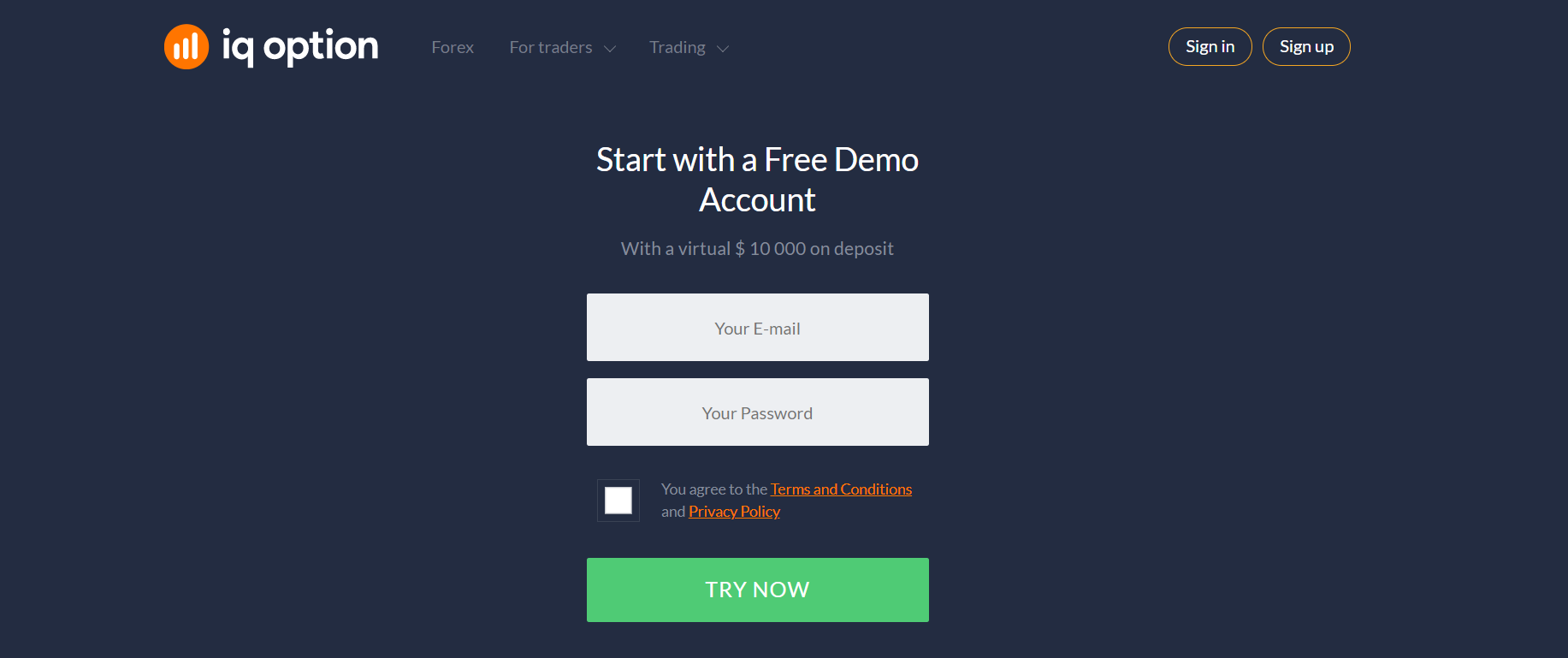 The broker trading platform is also a great way to make money, while you do not buy the asset itself, and it does not matter whether it falls or rises in price.
With the help of a CFD contract, you can earn both on the growth of the rate and on the fall. If you think that an asset (cryptocurrency or stock, etc.) will grow, then press the "buy" button, if you think that the rate will fall, press "sell".
To start working with the platform, of course, you need to register. If you want to fund your account, you will need to go through verification for your safety. This is a requirement for all users to avoid fraud. Simple registration will take you just a couple of minutes, it's free.
After that, you can also download the application for working on the platform for free from the main page of the site. It will speed up the terminal and open all the functions for you.
Also install the mobile app. It is very convenient and there is no need to talk about all the benefits of such applications. You can simply make money from anywhere and anytime, such as on the way to work or on a trip.
Demo account
As mentioned above, the broker will provide you with a demo account after registration. A demo account is a virtual account for completing trades. It is considered an ideal tool for practising skills, studying indicators, technical, fundamental analysis.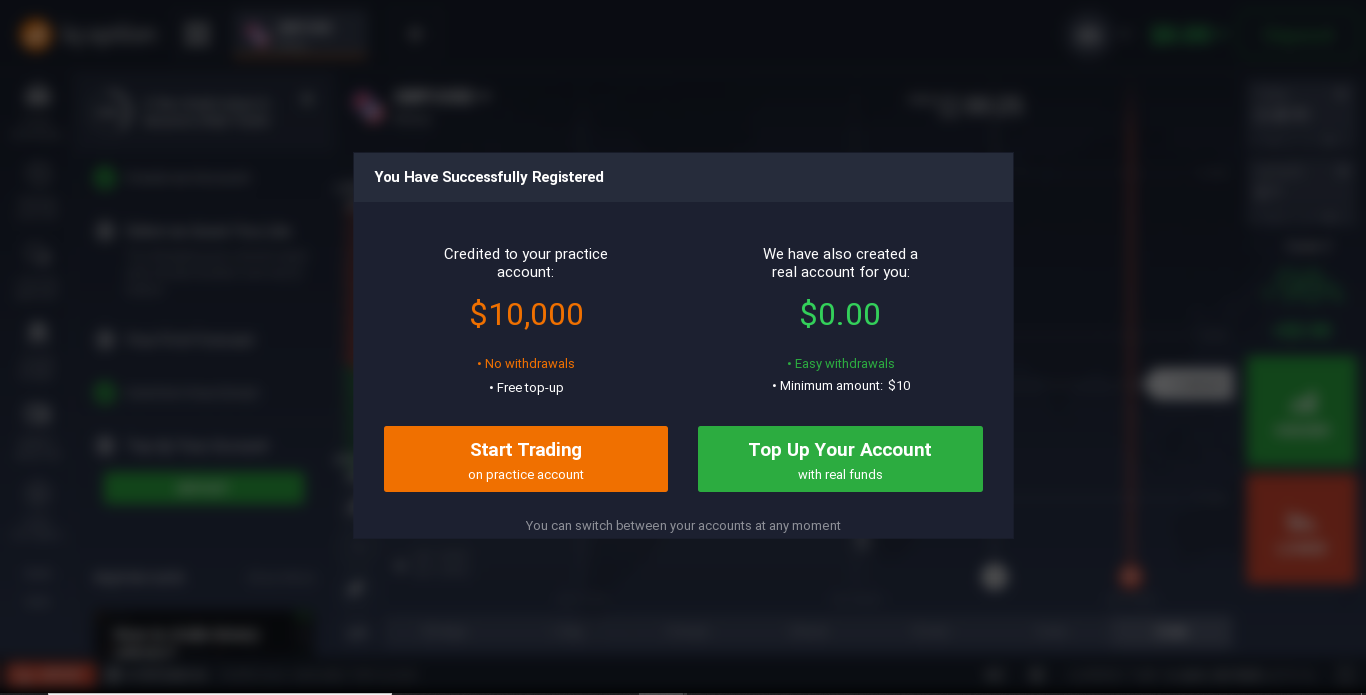 You will receive a virtual amount to your account. You don't need to do anything for this, it will happen automatically when you open an account. This amount is completely yours, but it will not be possible to withdraw it from the account, as well as the profit that you will receive from transactions on a demo account. That is, this is your training and education. On which you do not invest anything but also do not receive material reward.
Real account
After training or immediately after registration, you can create a real account. To do this, click the button to replenish the account in your personal account or during registration. A menu will open with the methods of depositing your account. Choose a method that is convenient for you. Most traders choose the card. Then enter its details in the required fields.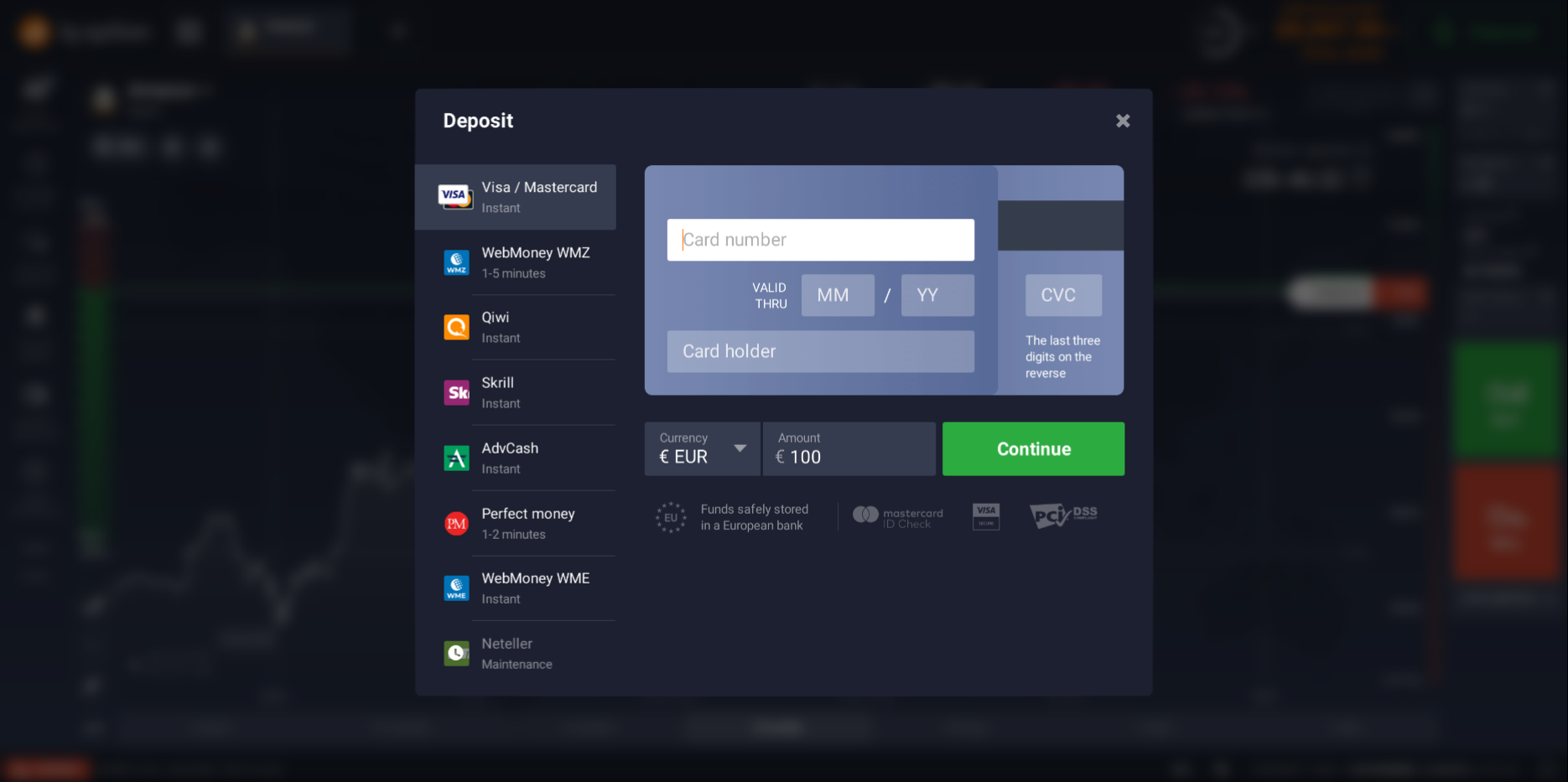 The minimum deposit amount, when opening a real account, is set by each broker. As a rule, this is a small amount available to everyone, about $10. Of course, you can add more at your discretion. From this account, subsequently, you will also withdraw funds to your card. All profits from your trades will be collected here. And in your personal account, you can view the history of your transactions and conduct analysis.
The last tip is to keep learning and practising at all times, so you will become really proficient, it may take time, but it will be worth it. Good luck with your work!
Related pages
SIMPLE AND RELIABLE
MONEY WITHDRAWAL