How to buy Ethereum (ETH)?
With the entire cryptocurrency market actively growing, Ethereum has also shown activity in 2021 - moreover, there is talk of a new all-time high. Let's take a moment to explain if ETH is worth buying, and how the rate of the second most capitalised cryptocurrency has been changing.
What is Ethereum and the cryptocurrency ETH?
Ethereum is one of the most ambitious blockchain projects that aims to use cryptocurrency to decentralise products and services in a wide range of uses beyond money.
Today, Ethereum blockchain is used to support applications that do everything from automating financial services (such as lending and borrowing) to digitising fiat currencies (such as USDC and Paxos Standard tokens).
ETH cryptocurrency is the lifeblood of the Ethereum network. When you send ETH or use the Ethereum app, you pay a small fee in ETH to use the network. This fee is an incentive for the miner to process and verify what you are trying to do.
ETH exchange rate history
The ETH cryptocurrency appeared on the market on 13 August 2015, and a single coin was worth $1.21 at the time. The low value (less than $30) was maintained until March 2017. By that point, the entire cryptocurrency market began to grow rapidly, which lasted until the end of the year, and even longer.
In early 2018, all users saw ETH continue to rise. As a result of the bull market, the cryptocurrency ETH crossed the $1,415 mark - a long time historical high for Ethereum.
In 2020, the price of Ethereum again showed growth opportunities closer to July. As the DeFi market experienced a boom in August 2020 and most projects use the Ethereum blockchain, the price of ETH was $400 and continued to rise. At the end of 2020, all users saw an active phase of ETH price growth, which continues into 2021.
Looking at these figures, many traders and investors have a logical desire to buy ETH. You can also make money from this currency on a brokerage platform.
Why investors choose Ethereum?
Because when it comes to Ethereum, it's hard to talk about just coins, as Ethereum implies not only a successful cryptocurrency and profitable investment vehicle, but an entire blockchain-based virtual platform whose capabilities simply have no limits.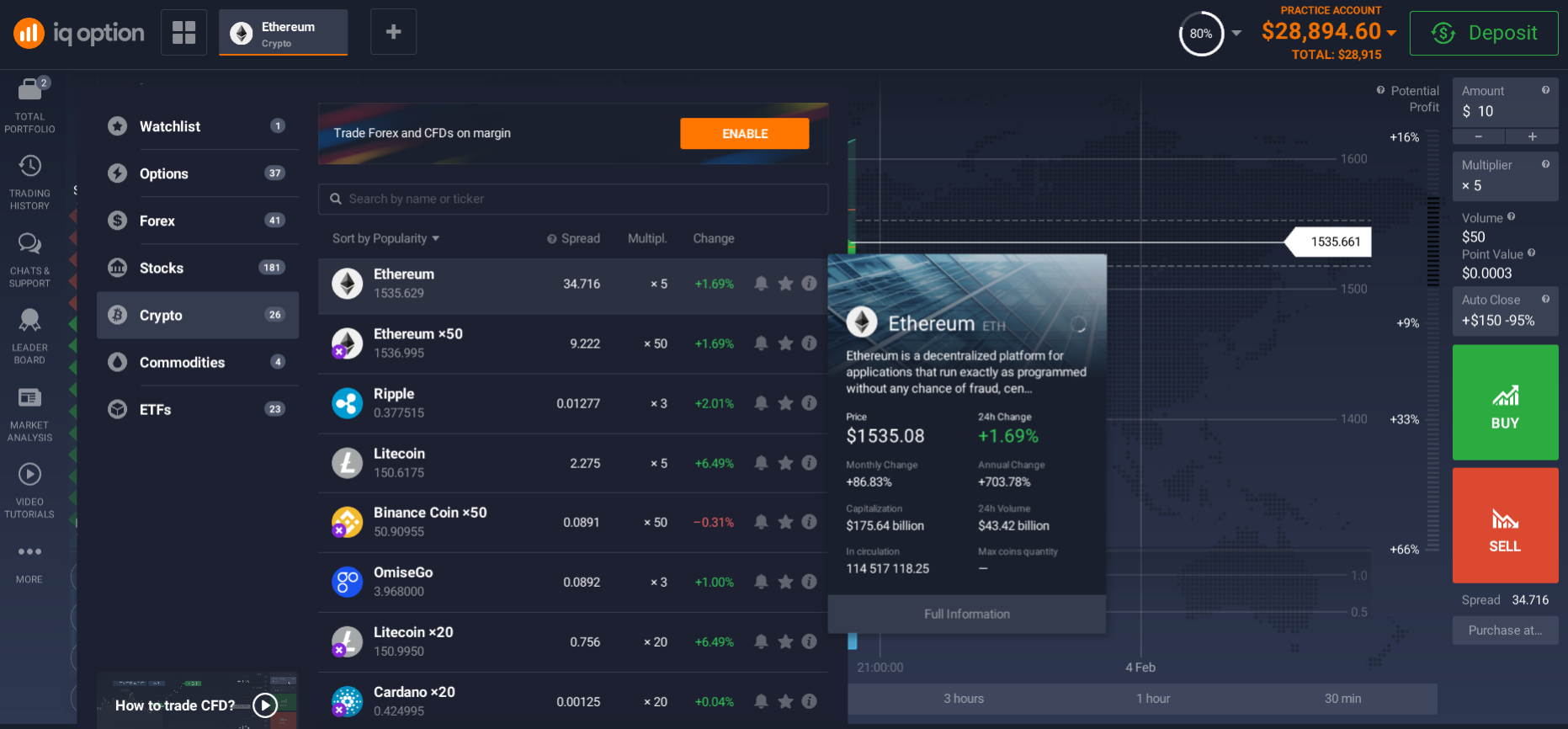 At its core, ether is not intended to be a cryptocurrency, but has become an excellent transitional tool from fiat assets to altcoins. Its flexibility and versatility can be applied in many ways:
Investing ICOs. Investors tend to prefer it in their choice of projects;


Deployment of dapps. The platform is teeming with applications, and their number is steadily increasing;


DAOS. Decentralised autonomous organisations are popping up one by one. Dash is an example of this;


The mining industry has multiplied by leveraging the potential of ETNs.
And there are no limits to further development. The potential is so great it is impossible to imagine.
The decision to buy ETN gives you the opportunity to protect your investment against all kinds of risks, and the constant upward trend in price will only confirm that your choice is the right one.
How to invest in Ethereum (ETH)?
Many people are now investing in cryptocurrency as they are becoming increasingly aware of its positive effects. Demand is so high that many brokers offer a wide range of services and services related to trading. There are several reasons why people trust cryptocurrencies and plan to invest in Ethereum.
Firstly, it is a low-risk way of investing. For this reason, most investors prefer to trade this particular form of fund. Most of them don't want to take a high risk in order to get a good return. Therefore, they invest in cryptocurrency on a regular basis. However, it should be kept in mind that most of the trading in the market is speculative in nature.
Secondly, the trading platform is extremely simple. People looking to invest can open an account on any of the leading platforms for such trading and start trading immediately. The platform provides investors with a lot of ease and comfort. In addition, the market is subject to the best trading laws, so there is no chance of being cheated.
Thirdly, the market is under a regulated system. This system ensures that investors are protected from any kind of fraud. All transactions are done legally and guaranteed returns are ensured. In addition, the market is easily accessible to investors.
How to make money from cryptocurrency?
Investing in cryptocurrency is very similar to buying and selling stocks and bonds.
You buy a certain amount of tokens and then sell them at a higher price when they go up in value.
However, in this case, you need to buy the tokens on an exchange as an asset. Then place it in your cryptocurrency wallet. Since there are several exchanges to buy Ethereum in Pakistan, you should choose the best one and invest your money in it. It will help you with your investment plan, and you can make significant profits if you are careful.
One of the most popular and sought after exchanges is Binance. You can buy crypto for fiat, via e-money or P2P trading.
If you are an inexperienced investor and have not made any investments before, you can take advice from experienced people such as professionals or experts. They know the state of the market and will advise you correctly.
Trading
Another more accessible method of earning money for beginners is cryptocurrency trading. Generally speaking, trading is the speculation in exchange-traded and over-the-counter assets in order to profit from price fluctuations.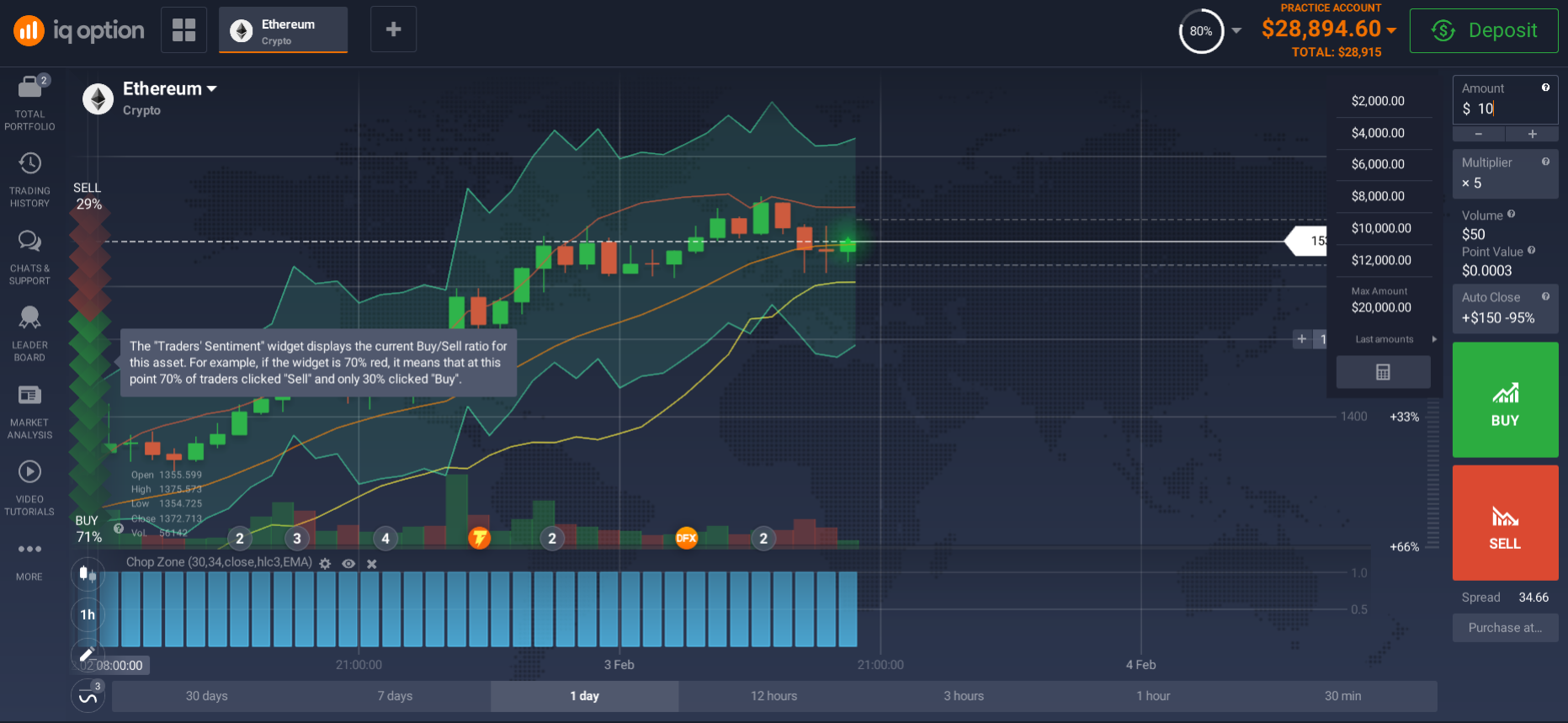 Any Trading Platforms are special programs designed to allow you to make trades (buy and sell currencies, stocks or cryptocurrencies) in the market using a computer, you can also use them for analysis, charts and other tools to manage your trades.
How does trading work?
So, to be able to trade cryptocurrencies with a minimum deposit, you need a brokerage platform and an account opened on it. The trading will take place through a CFD contract.
Cryptocurrency CFDs are contracts for the price difference of digital assets. Regardless of whether the price of the asset moves up or down, you can earn without owning, buying or selling the cryptocurrency itself.
If you expect the price to rise, you open a buy position. If you are right, you make a profit. If not, the difference in price based on the size of the open position becomes a loss.
If you expect the price to fall, you open a sell position. If the price goes down, you will make a profit; if it goes up, you will incur a loss. You do not need to monitor the market to enter a trade at a single opportune moment, you can do so at any time, when you can judge where the price will go.
If you get the movement right, you make a profit. When dealing in cryptocurrencies through exchanges, you have only one option: you can open a buy trade, waiting for the price to go up.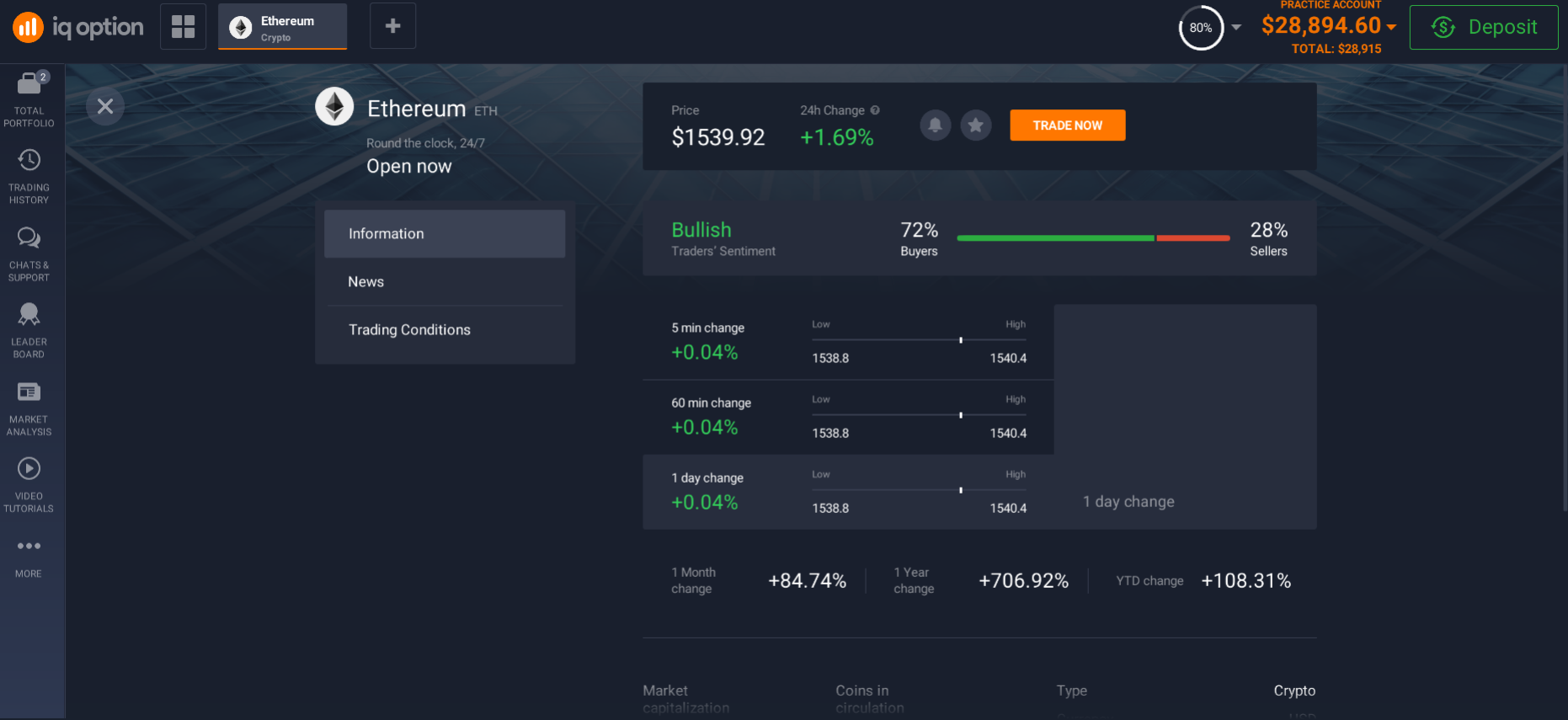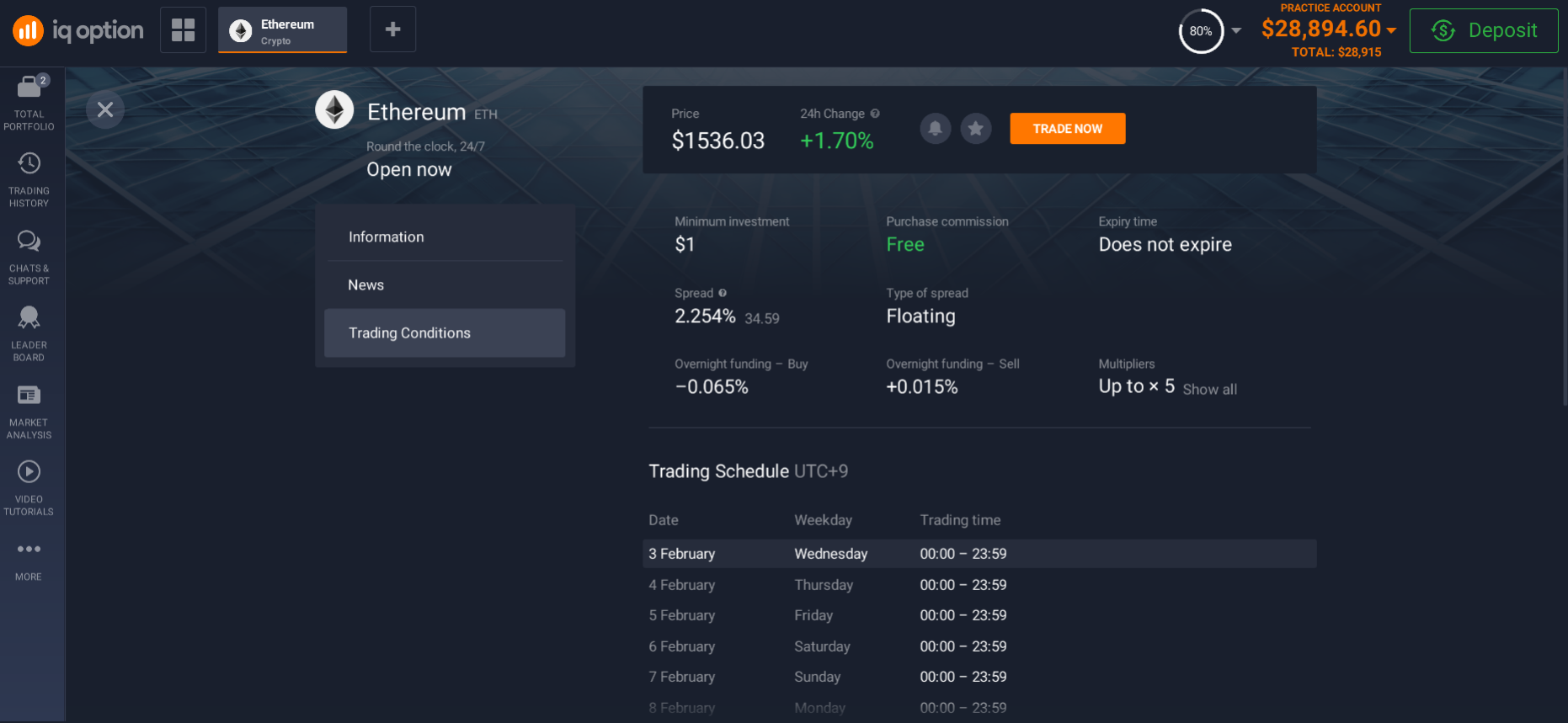 Information about Ethereum on the investment platform
How to safely invest in Ethereum online?
The main question that comes to everyone's mind is how safe is it to invest in cryptocurrency?
Cryptocurrencies are not tied to any particular country or government. This feature of the currency makes them more global in nature. In this context, the network of such coins extends to other countries. Thus, the market for cryptocurrency is huge and can be traded globally.
To buy Ethereum safely, you just need to choose a trustworthy broker who will commit to protecting you from fraud. Always remember that you should never put your investment in the hands of unknown persons.
A broker platform is a great online source which will help you get a fair view of current prices and trends in coins, while protecting your data which will not get to third parties. This will help you choose the most suitable asset to buy or sell safely.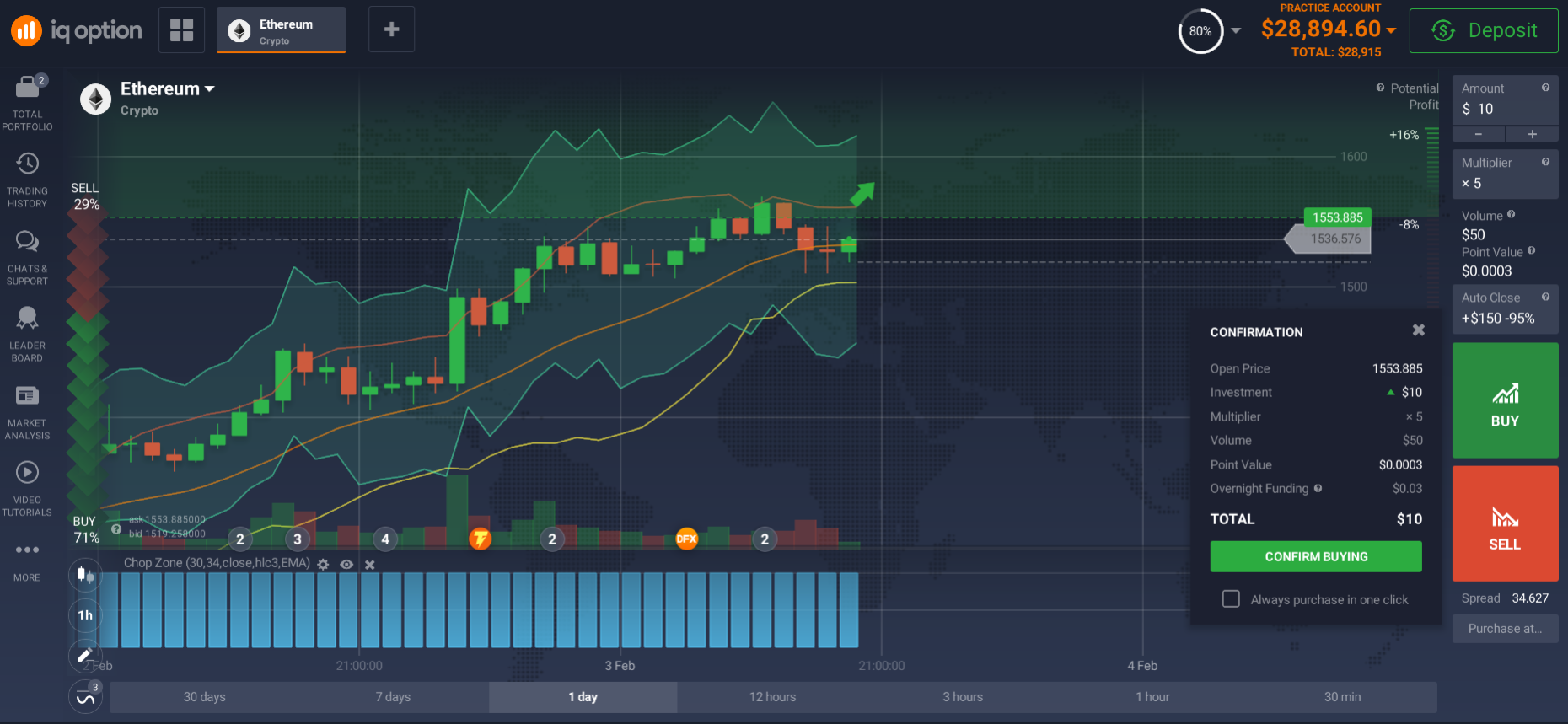 How to start investing in Ethereum (ETH)?
Cryptocurrency is any digital asset that can be bought or sold, either online or offline. By its very nature, a cryptocurrency is a medium of exchange that allows for safe and fast transactions of value.
There are several popular cryptocurrencies, but one of the most interesting and potentially lucrative is Ethereum.
In this article, we take a brief look at how to start to invest in Ethereum in Pakistan.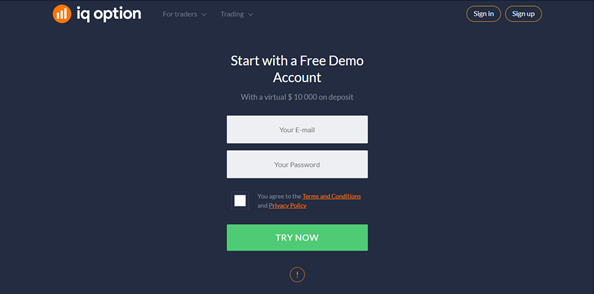 Steps to get started on a brokerage platform
The first thing to do is to decide on a good broker. Congratulations, you already did. If you are reading this article.
Next, you need to register and download an application from the homepage of the broker's website. This can be an app for the PC or for your smartphone. It is free and will allow you to use the full functionality of the platform.
To register, please specify your details, such as name and email, together with your password. Be careful with your details!
Once you receive the confirmation email, you can click the link to get familiar with the platform.
Next, you create an account and make a deposit to start trading. Done!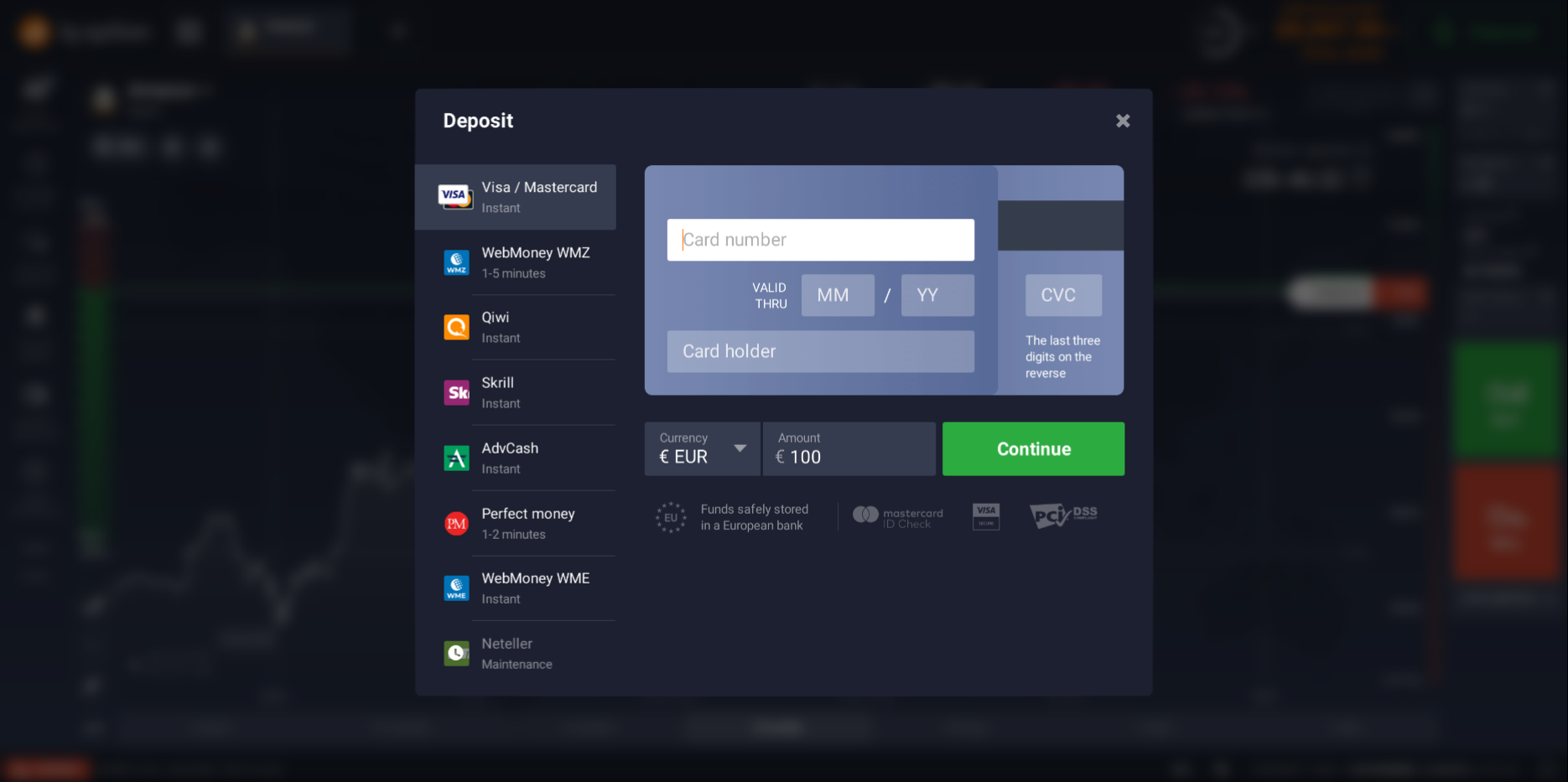 Demo Account
A few words about demo account are worth mentioning. A demo account, for trading assets, gives you all the tools you need to assess and monitor your assets. This usually means you can evaluate quotes, market sentiment, interact with other traders, and use charts and all sorts of indicators for your asset analysis.
Once you open an account on the platform, you will have several thousand dollars in your account. This is a virtual sum on which you will study.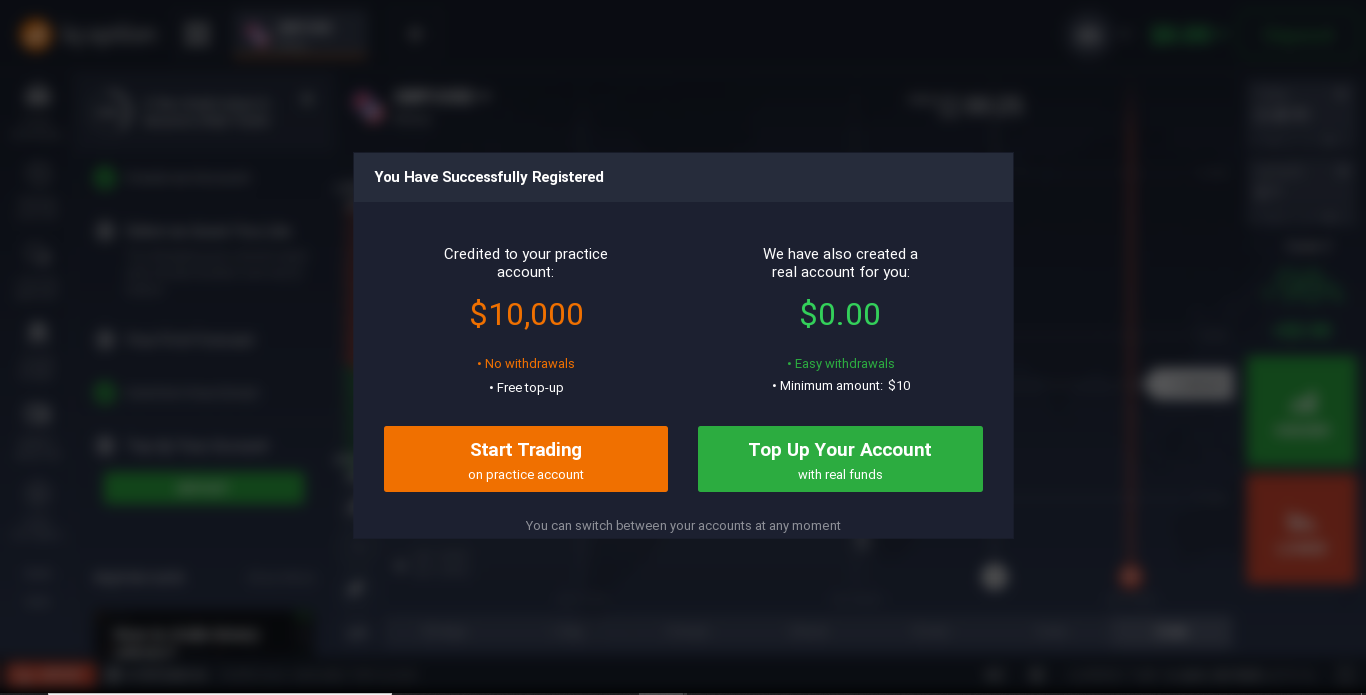 Real account
You can also open a real account with a minimum deposit. A minimum deposit is usually a few dollars, with this amount you will certainly not make millions, but things will start to improve, and you will gradually increase your investment portfolio.
Also, if necessary, use leverage, this is the extra money the broker gives you to make a profitable trade in case you don't have enough money in your account.
As with any investment activity, it's important to understand how the market works and set goals before you start investing. Knowing these goals and objectives will give you a better idea of how to invest in cryptocurrencies. This will give you an understanding of the current market as well as an idea of how the market will be affected by various factors, including price fluctuations. By starting to learn how to invest in cryptocurrencies, you will be able to increase the value of your portfolio.
Related pages
How to buy Dogecoin in Pakistan?
Bybit cryptocurrency derivatives
SIMPLE AND RELIABLE
MONEY WITHDRAWAL