The rapid development of the crypto-industry and the dizzying spikes in the price of digital coins have attracted a lot of attention from millions of people. The world of cryptocurrency has burst into everyday life, changing the way of life forever.
The cryptocurrency market is regularly updated with new interesting projects and TRON(TRX) is one of them.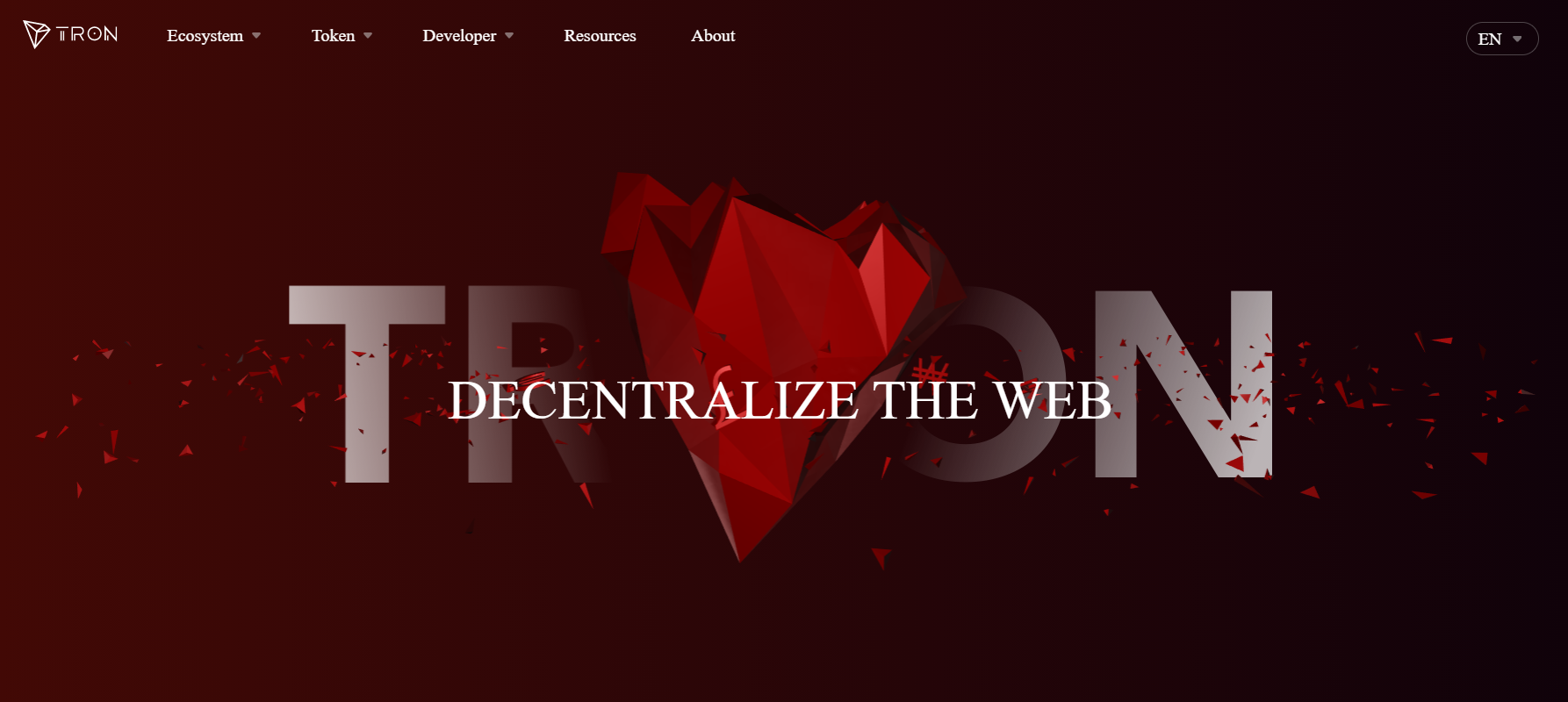 How to buy TRON?
Before we buy TRON in Pakistan, let's take a closer look at it.
TRON is a decentralized blockchain platform for supporting smart contracts and high bandwidth. The main goal of the project is to become a universal payment tool for the gaming and entertainment market on the Internet, which has a turnover of over a trillion dollars per year.
The platform uses a 3-layer architecture: a storage layer, a base layer and an application layer.
TRON is able to connect content creators directly with consumers, creating a free marketplace, with the result that creators make more money and consumers can save.
Users of the system have unlimited access to entertainment applications, games, as well as graphics and videos, with no regional or other restrictions.
The system's main currency, TRX, began trading in 2017 and was already among the top 10 largest cryptocurrencies by capitalization in January 2019.
When comparing TRX to other cryptocurrencies, particularly popular ones such as Bitcoin and Ethereum, the transaction speed (TPS) is an eye-catcher. TRX, for example, is currently capable of consistently processing 2,000 transactions per second 24/7, with the promise of increasing this to 10,000 TPS in the future. So now is a good time to take a closer look and buy TRX while its cost is not so high and available for everyone.
Like any other financial instrument, cryptocurrency is listed on exchanges. Currently, many online exchanges support TRX trading. In order to work with crypto exchanges, you need to register on the online trading platform. Your first task will be to choose a reliable and secure platform, which will work with your country.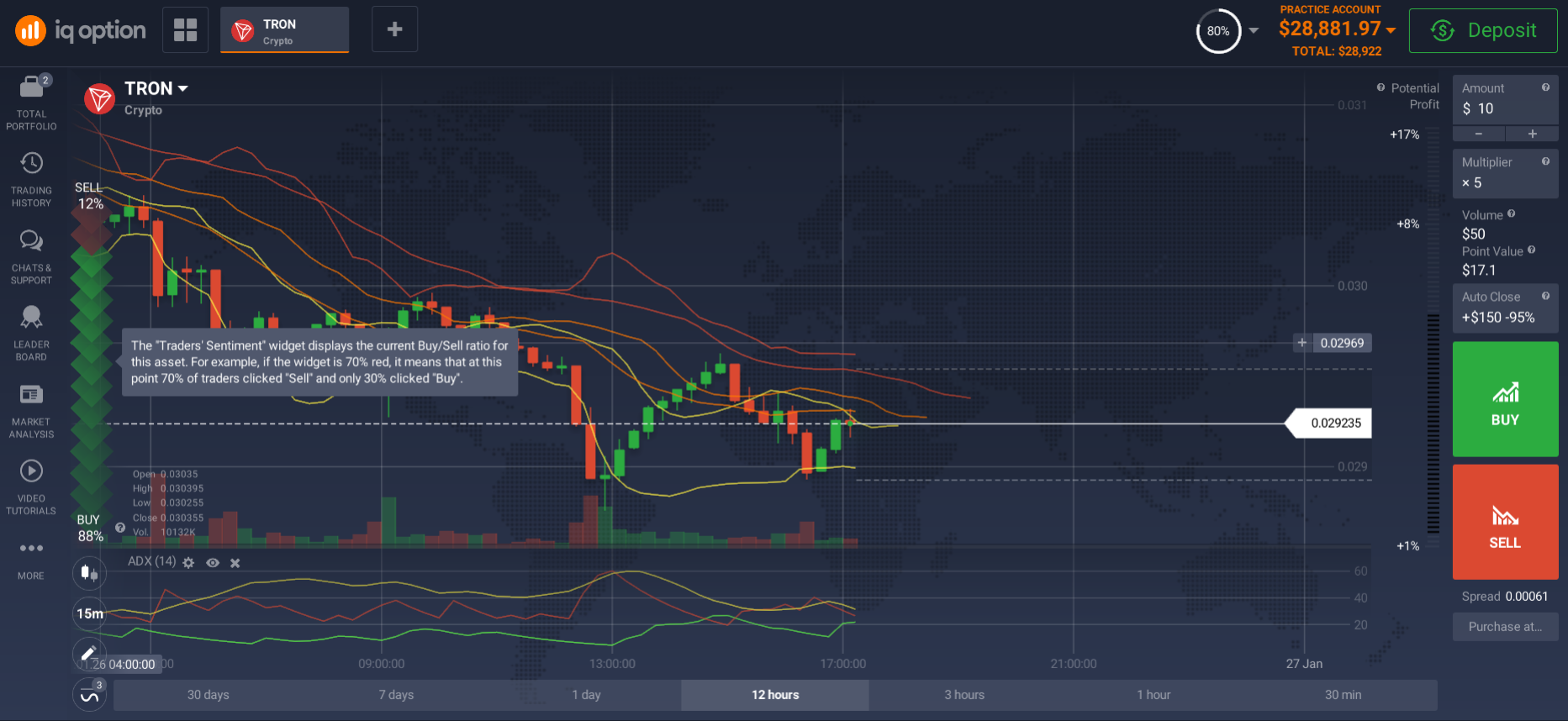 When choosing an online platform to trade TRON, users should first analyse all its features. Experienced traders prefer more sophisticated platforms that offer more functionality, while novice traders want to hone their skills on less sophisticated services.
So what to look for when choosing a trading platform?
A user-friendly interface that lets you see important information on one screen.
Low commissions and a wide range of orders. The variety makes the platform suitable for a wide range of strategies, while the high level of protection allows traders to be confident about their assets.

Minimum deposit and withdrawal thresholds are also an important criterion for most users.

Availability of options for technical and graphical analysis. The technical analysis system can generate buy and sell indicators and help find new trading opportunities.
Quality and speed of technical support. On professional platforms, such service is available to their clients round the clock.

Training for trading. Respectable interactive platforms run training online for free. Or you can watch a webinar or master class with a concise summary of the information.

Availability of a mobile app. The functionality is not limited to "buy/sell" buttons, but allows you to monitor your own investment portfolio, analyse instrument charts and contact technical support promptly. A convenient solution in today's world that gives freedom of movement. You can buy TRON anywhere and anytime!

How to invest in TRON(TRX)?
The cryptocurrency's high, volatile exchange rate presents its investors with an opportunity to make good returns in a short period of time.
Decide for yourself exactly what you expect from investing in TRON(TRX). You can set a specific amount that you want to get from them, or you can limit the term of your investment.
You can invest in TRON in Pakistan using the following options:
Long-term investing. Buying cryptocurrency for a long term is the easiest and safest way to get income from the growth of the rate. This strategy is also called Buy&Hold. The idea is to buy TRON at a bargain price and wait for the rate to rise. The Buy&Hold strategy may also involve additional buying of the cryptocurrency in case of a deep drawdown. In any case, the user does not need to follow the exchange rate and charts on a daily basis, especially if a specific investment term is chosen as the selling target. If an investor plans to sell a currency at a specific price, simply check the current value of coins in the portfolio from time to time.
Medium- or short-term trading. It is the active execution of trades, each of which lasts from a few seconds to a few weeks. In this case, traders use small market movements to take profits. The main advantage of trading as compared to other strategies is the possibility of regular income. You'll be able to trade profit regardless of which way the price goes. Small movements of one to a few days allow you to successfully trade cryptocurrencies even in a falling market. To be successful, you need not only to know the technical analysis tools, but also to be able to apply them based on the current situation.

Popular way for traders is to trade using a CFD (Contract for Difference), which allows you to open a long or short position on a selected cryptocurrency without going into possession. It is a contract whereby the buyer and seller compensate each other at the time of execution for the difference between the price of the 'coin' recorded at the opening/closing points of the position.
Cryptocurrency CFDs allow traders to receive a rather serious profit with minimal capital. The leverage is the main advantage of Crypto-currency CFD trading, which allows trading sums that are several times higher than the deposit.
The idea is that the broker provides the trader with his own funds. Then the trader will be able to operate with big amounts of money and work with big lots. Actually, leverage means that you trade on borrowed funds. In such case you will be required to deposit a minimum amount of margin. But be aware of the risks involved and do your due diligence before you use the service.
To make money on price movements, you need to constantly analyse the trading asset. In the case of cryptocurrency, it makes sense to use all available data collection tools. The trading result always depends directly on the quality of the analysis performed.
Remember that when investing in digital coins, there is always a risk of depreciation, but there are ways to reduce the risk. One of them is diversification.
This involves creating an investment portfolio and spreading investments across different assets.
Along with diversification you can also use stop-loss orders, which can help you avoid taking serious losses, even if you don't have the ability to follow quotes all the time.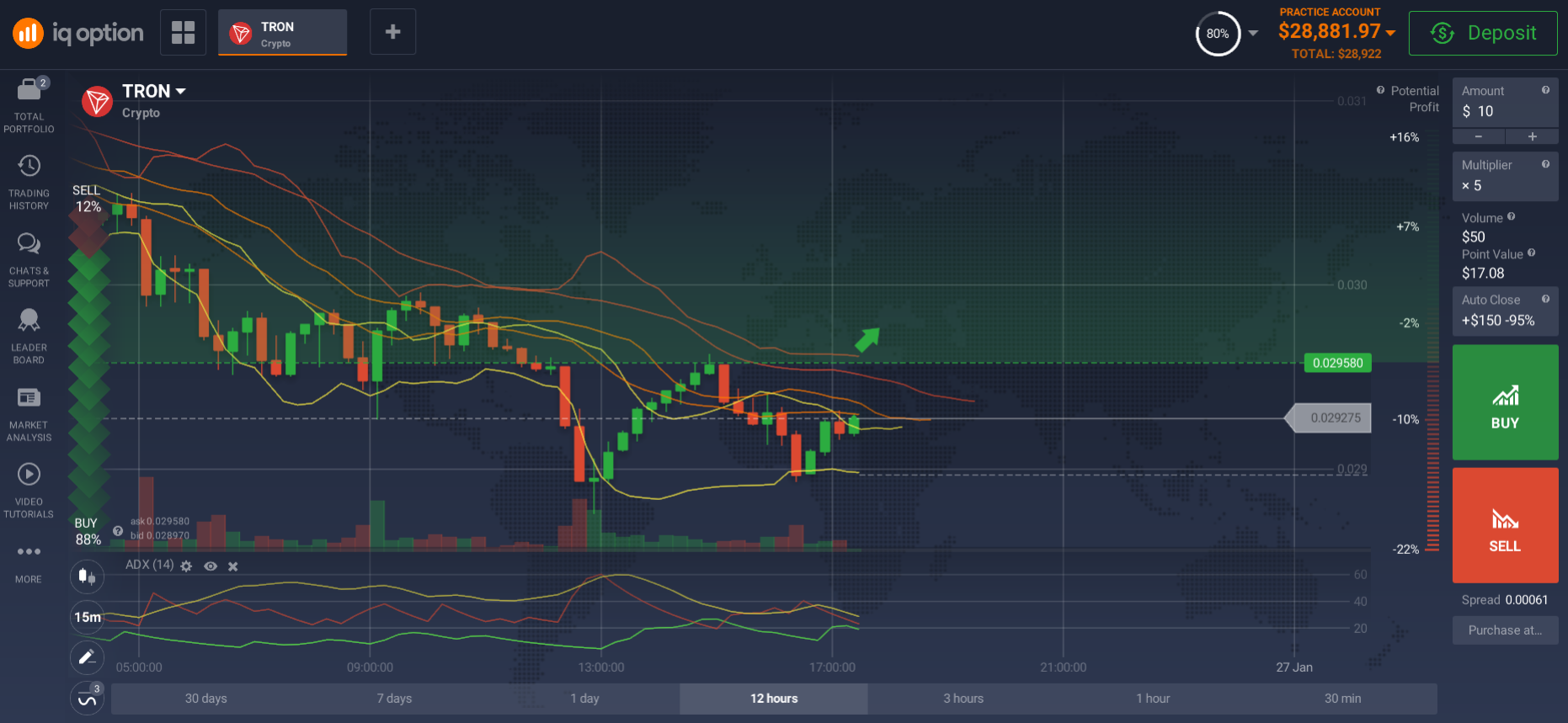 How to start investing in TRON(TRX)?
Here are some meaningful recommendations that it is advisable to know before you buy TRON in Pakistan:
To trade effectively, it is important to choose a strategy. Always plan your actions carefully before making a trade.
Don't spend money on crypto trading that you may need in everyday life. Risk capital must be built up for trading.

Profitable crypto trading starts with understanding the assets being traded. It's hard to make money from digital coins if you don't know their basic properties. So your job is to learn TRON(TRX) well and keep an eye on the cryptocurrency market news.

Choose a professional and reliable platform with a good reputation. Ask about technical support, ideally it should be available 24 hours a day.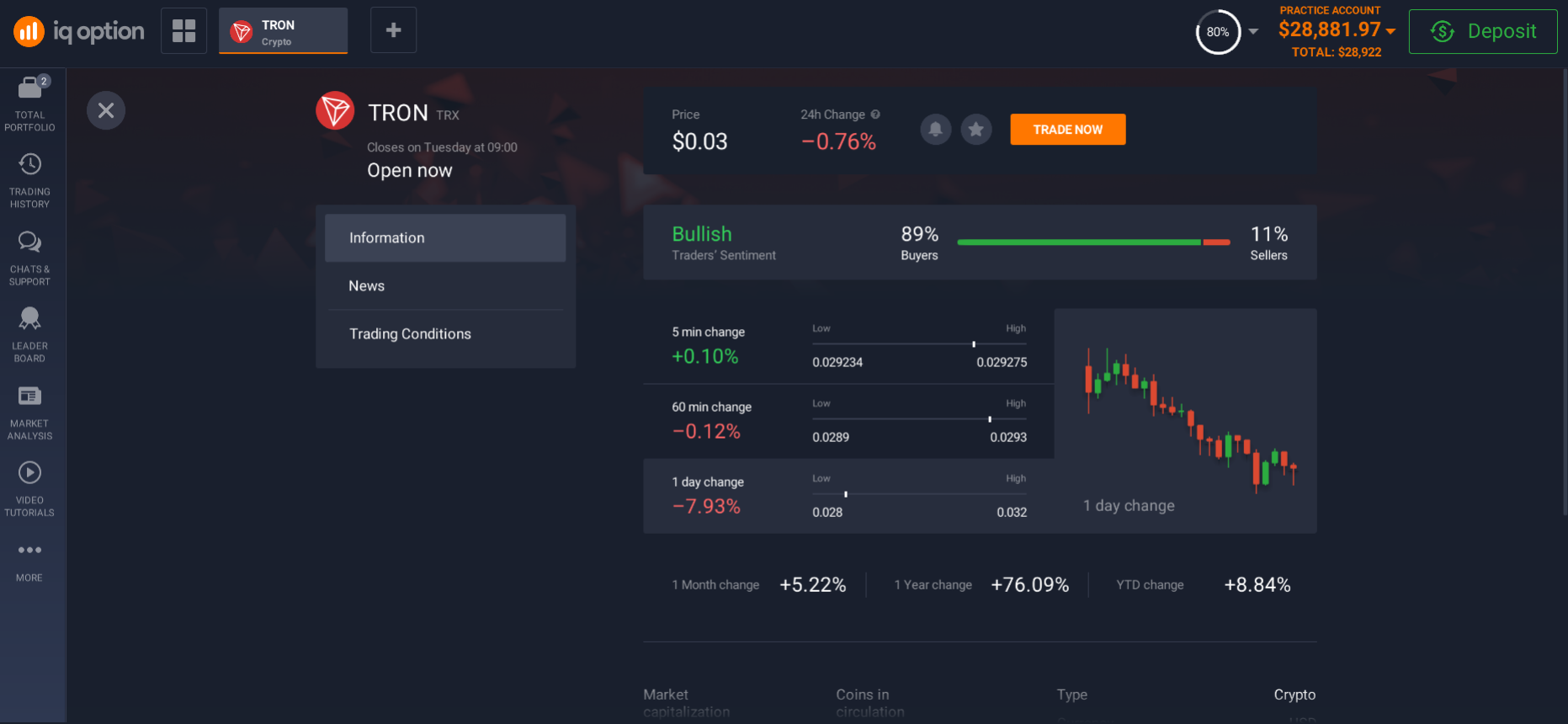 Registration
Right now, you can invest in TRON by taking just a few minutes to register. This procedure is familiar to you if you have registered on social networks before.
So, go to the official website of the online broker and click the link for the client account registration.
You will then see a form for data entry, in which you must specify your e-mail and password to enter, as well as note that you agree to the terms of service.
Afterwards, a registration notification will be sent to your e-mail, which must be followed by clicking on the link provided in order to confirm your e-mail and complete registration.
After that, you will see a notification on successful activation of your personal account, which means you have completed the registration procedure.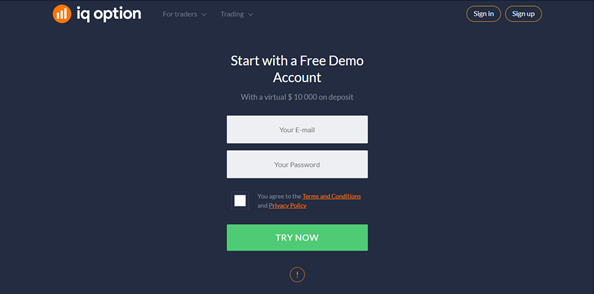 The important point: online brokers require verification. In this way, the owner of the resource can make sure that a real person, registered for the first time and having the right to trade, is in front of him. You will be asked to scan your passport (especially the basic data page) and upload a copy to the website.
Demo account
After registering you can use the demo account, which is absolutely free.
What is the point?
The broker gives you virtual money on your account, and you can use it to buy or sell TRON. You can keep statistics, plan transactions and earn contingent money. Technically there is no difference to real trading.
The only difference is that the money is not real, and you will not be able to withdraw it or cash it out.
This is also a great opportunity to test the platform itself and see if it suits you.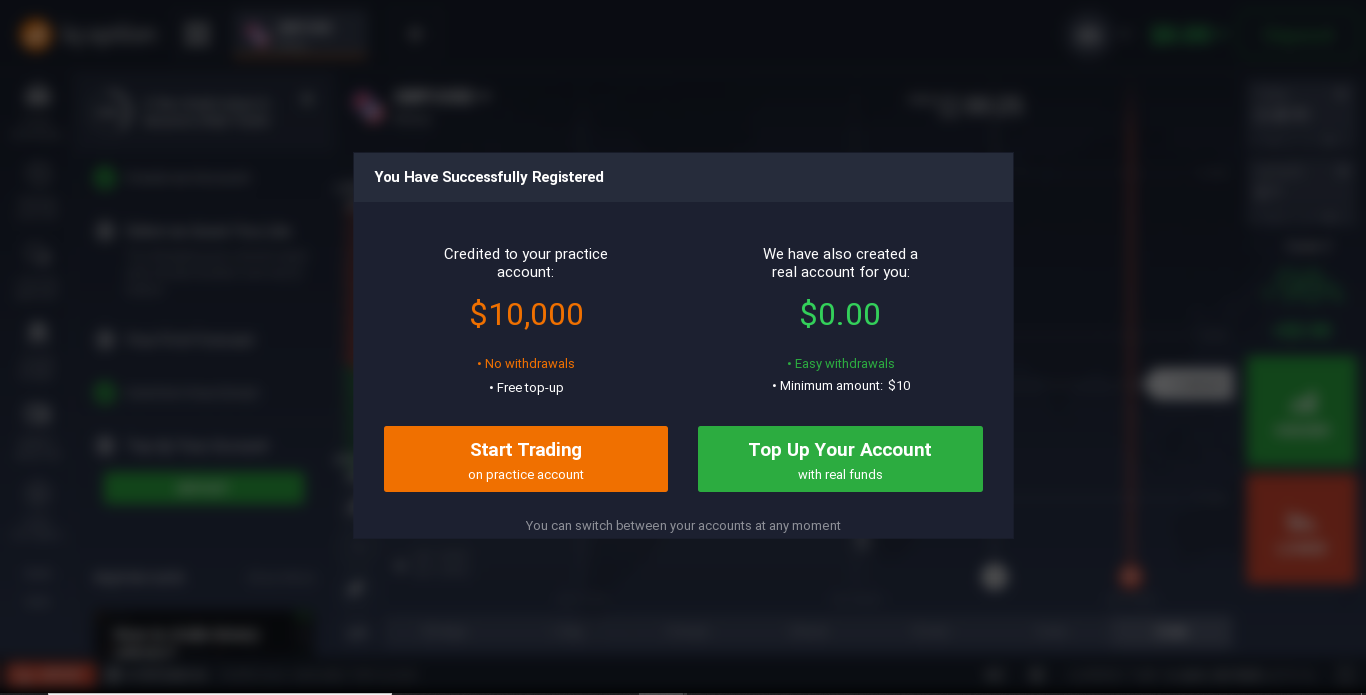 Real account
If you've been trading for a while and are a confident user, you can go straight into live trading. To do so, make a deposit of the minimum amount requested by the online broker. This amount is always small, usually a few dollars, and available to any participant.
It is at your discretion, of course, you can make a larger deposit, it all depends on your plan and possibility.
There are several options on the platform to fund your account. You will have plenty to choose from. The most common ones are bank cards, bank transfers or e-wallets. Withdrawals are the same as for buying cryptocurrency. You create an application, pay for it, specify the details to which you want to receive funds.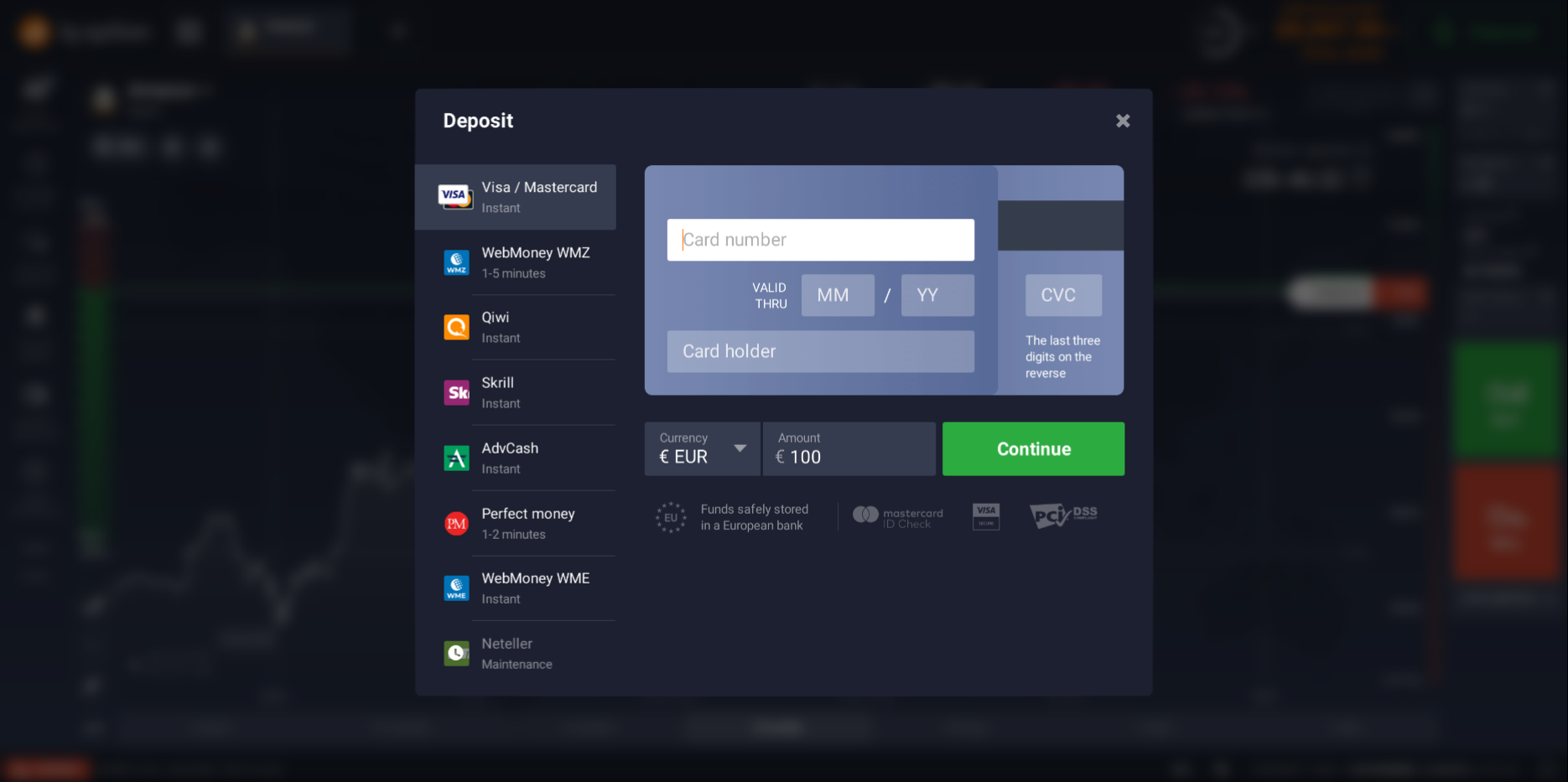 The security of an investment in TRON(TRX)
High network reliability is fundamental in terms of security, both for your assets and for your personal data.
TRON's blockchain network is secured by using the Proof-of-Stake algorithm. The platform uses smart contracts in its operation, which enables secure transactions.
Should or shouldn't I invest in TRON?
It has to be said that the coin has good prospects for operation, as the entertainment industry is one of the most valuable areas of the global economy, which is always supported by the community. The entertainment industry is a huge market, worth over $1 trillion globally.
The creators already have a ten-year development plan in place. That alone inspires confidence in TRON.
The security of investing in TRON online
All modern platforms are now doing their best to keep their customers safe.
An integral part of today's cryptocurrency world is the availability of two-factor authentication (2FA). This security setting makes life very difficult for hackers. All popular and trusted cryptocurrency services and platforms provide 2FA connectivity.
It is worth connecting verification at least by email. In this case, you will need to enter a unique one-time code to log into your wallet and withdraw funds from it. This prevents a hacker from quickly stealing the cryptocurrency, even if they gain access to your account.
Do not share your personal details with anyone. The private keys to your wallet must not be shared with anyone under any circumstances. No official service will ask you for this personal information.
By following these basic rules, you can safely invest in TRON in Pakistan today.
We wish you successful transactions!
Related pages
SIMPLE AND RELIABLE
MONEY WITHDRAWAL