What is a decentralized exchange and how it works?
In recent years, decentralized exchanges, or DEXs, have become especially popular in the market. From 2019 to 2021, the number of DEX platforms has doubled.
Decentralized exchange (DEX) do not have a single governing body, operate on the P2P principle, do not require registration and do not store user funds. As a rule, decisions about the development of a project are made jointly with the community. This is one of the reasons for the popularity of such exchanges.
The functionality of the DEX exchange is designed to search for a match for requests to buy/sell cryptocurrency. In addition, staking is available on some exchanges.
The most popular blockchain network in the DeFi space is Ethereum. Due to the high fees on the Ethereum network, exchanges operating on the Binance Smart Chain (BSC) network are gaining popularity. Exchanges operating on the Ethereum network work with ETH itself and ERC-20 tokens. The exchanges on the BSC network support the BEP-20 standard.
Registration is not required for trading. Consequently, DEX does not receive or store any user data. To start trading on the DEX exchange, it is enough to create and connect a cryptocurrency wallet. The exchange does not store funds, so only users are responsible for their safety.
When trading on a decentralized exchange, a user is trading directly with another user (P2P). When trading, they only pay the transaction fee. The size of the commission is dynamic and depends on the load on the blockchain network. There are no intermediaries between them that charge an additional commission. Therefore, in theory, the commission on decentralized exchanges is lower than on centralized ones.
In practice, with a high load on the blockchain network, the commission level can be quite high. So, in September 2020, after the rapid growth in popularity of DeFi and an increase in the load on the Ethereum network, the commission for a transaction on Uniswap exceeded $45.
What is Matcha?
Matcha is a platform that aggregates the liquidity of other exchanges and provides users with the most favorable prices for buying or selling cryptocurrencies.
In other words, it is a liquidity aggregator. Similar aggregators of liquidity function, for example, in the FOREX market. There are very large banks with assets that reach trillions of dollars. They are called the main providers of liquidity. They have huge volumes of exchange transactions. For example, these are banks such as Barclays Capital Bank, Morgan Stanley, Deutsche Bank.
Most small market participants, including small brokers, have no access to real liquidity from these providers. They, like individual traders, cannot participate in the process as independent counterparties.
Therefore, there are smaller liquidity providers (they are also so-called liquidity aggregators). For example, these are LMAX Exchange, Currenex, Integral, CFH Clearing, KCG Hotspot and others. They accumulate orders from small brokers, who, in turn, collect these orders from individual traders. After that, all this mass of applications is transferred to the main liquidity providers.
Matcha works on a similar principle, but with its own nuances, since in this case we are talking about the cryptocurrency market and decentralized platforms. But the general principle of operation of liquidity accumulators is similar.
Available assets
The disadvantage of many decentralized platforms is the limited set of trading tools and functions. In terms of trading functionality and a set of trading instruments, DEX platforms cannot yet compete on equal terms with CEX platforms.
On Matcha, the number of cryptocurrency pairs is also limited. At the moment there are about 20 of them, but the developers are working on expanding this list.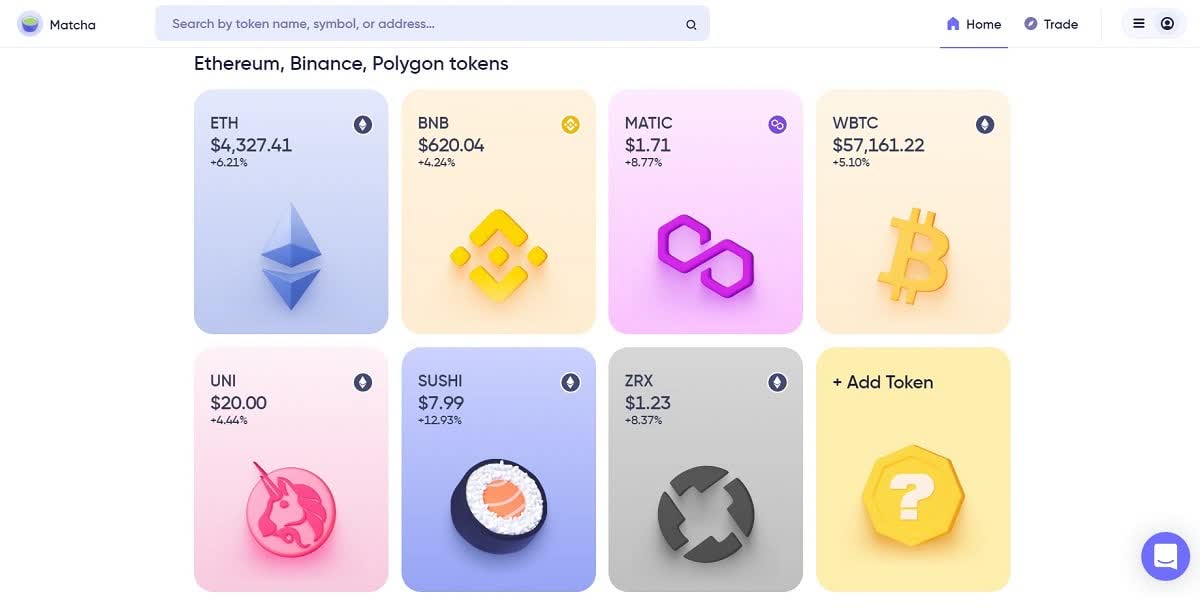 Types of orders
On the Matcha marketplace, not only traditional buy or sell orders are available, which are executed instantly at the best market price, but also limit orders.
These are orders that are placed at a specific price. The order will be executed as soon as the price reaches the specified price level. The presence of such orders expands the trader's capabilities and the set of applied trading strategies. On Matcha, limit orders can be placed both indefinitely and for a specific period.
Matcha limit orders were recently updated to 0x Protocol V4, which allows limit orders to work on multiple chains. In the near future, the developers plan to launch limit orders on Polygon and Binance Smart Chain, and shortly thereafter for other networks.
Supported wallets
The Matcha trading platform currently supports a limited number of cryptocurrency wallets:
MetaMask
Coinbase Wallet
WalletConnect
Bitski
In the future, their list may be expanded.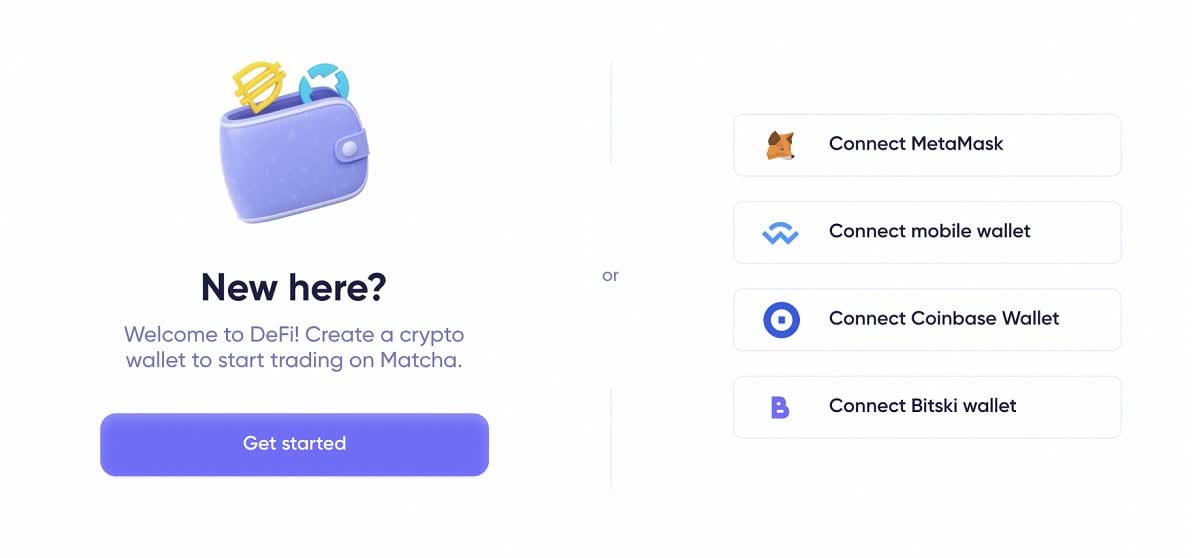 Matcha fees
Matcha is a completely free trading platform. When performing trading operations, users pay only for Ethereum gas expenses and a commission for using the 0x protocol.
Matcha's features
Matcha is a cryptocurrency trading platform with smart order routing based on 0x. Those. Matcha is part of the DEX 0x ecosystem, an open source decentralized exchange infrastructure that allows for the exchange of tokenized assets across multiple blockchains.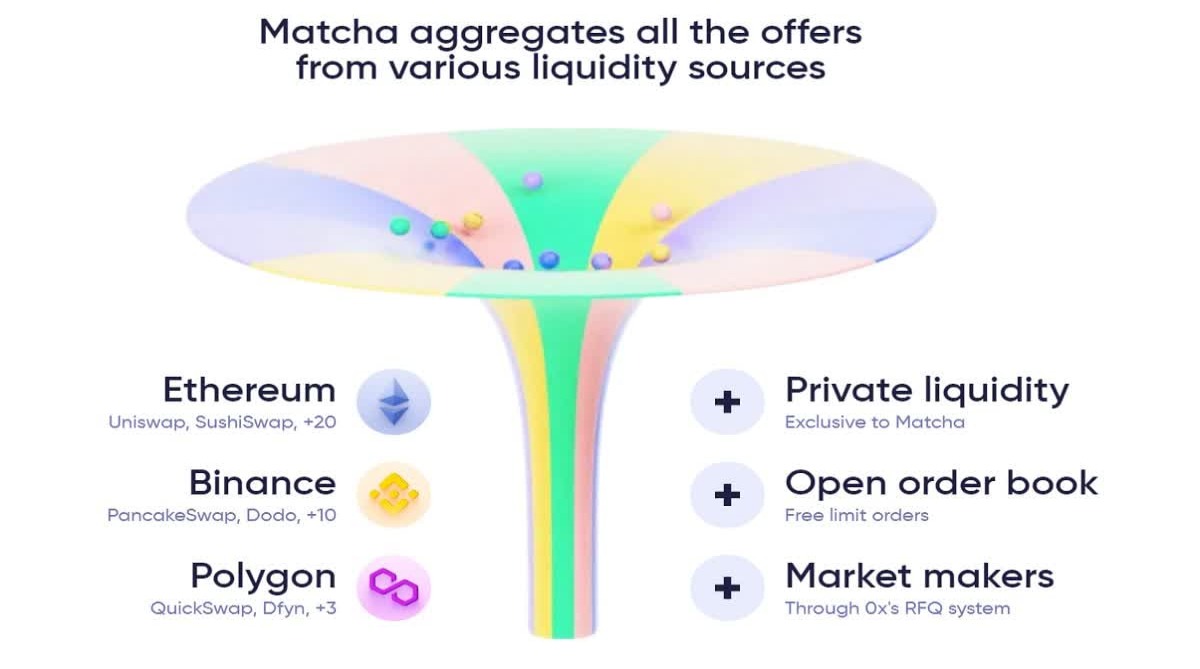 Benefits of Matcha
The Matcha platform has certain advantages over centralized marketplaces. Since the platform does not participate in the storage of funds, and all operations are carried out on the P2P principle, the security is higher than on centralized cryptocurrency exchanges.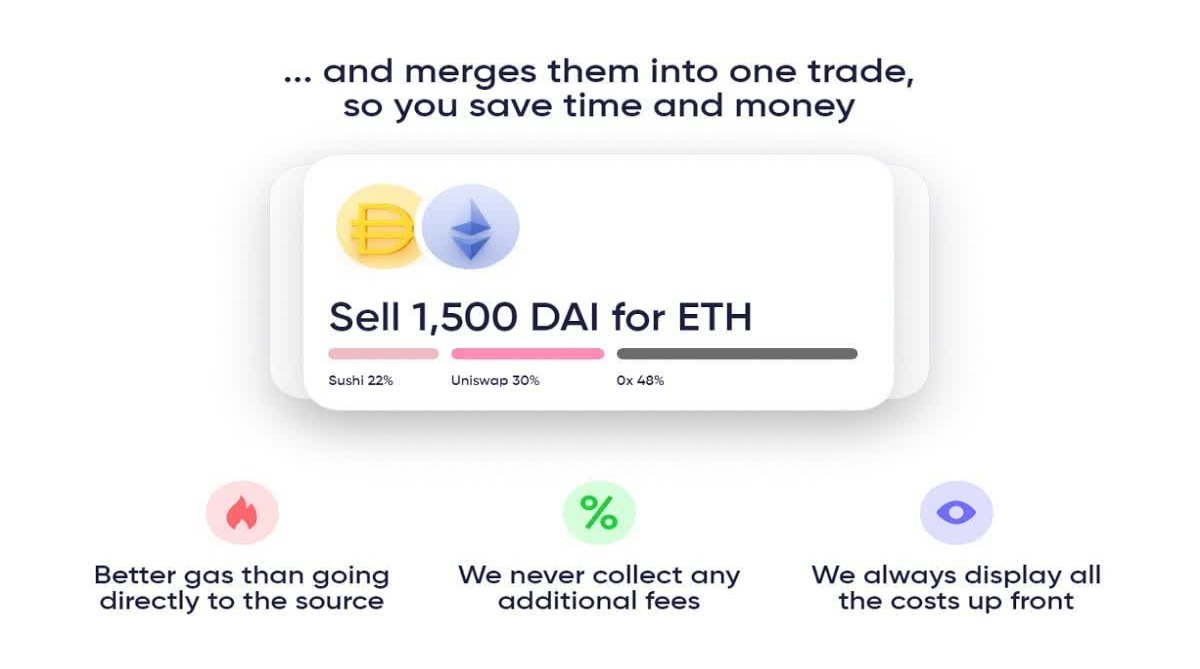 How to start trading on Matcha in Pakistan?
How to trade on Matcha in Pakistan? You can start trading in just one minute, even if you didn't know what Matcha was before. You just need to connect the cryptocurrency wallet to the platform and you can start buying or selling cryptocurrency.
But here it is worth noting that the Matcha platform still has a limited number of cryptocurrency pairs, so for full-fledged trading, you need to choose either another cryptocurrency exchange or a brokerage company.
Recently, brokers have been actively including cryptocurrencies in the list of trading instruments. In this case, you will not trade with real tokens, but CFDs on cryptocurrencies.
Connect wallet to Matcha
The procedure for connecting a cryptocurrency wallet to the Matcha trading platform is simplified as much as possible. There is no need to go through a lengthy verification procedure. You only need to connect the cryptocurrency wallet to the platform (this will take no more than a minute).
Therefore, even if you do not know what is Matcha, within a few minutes you can easily start trading on the platform.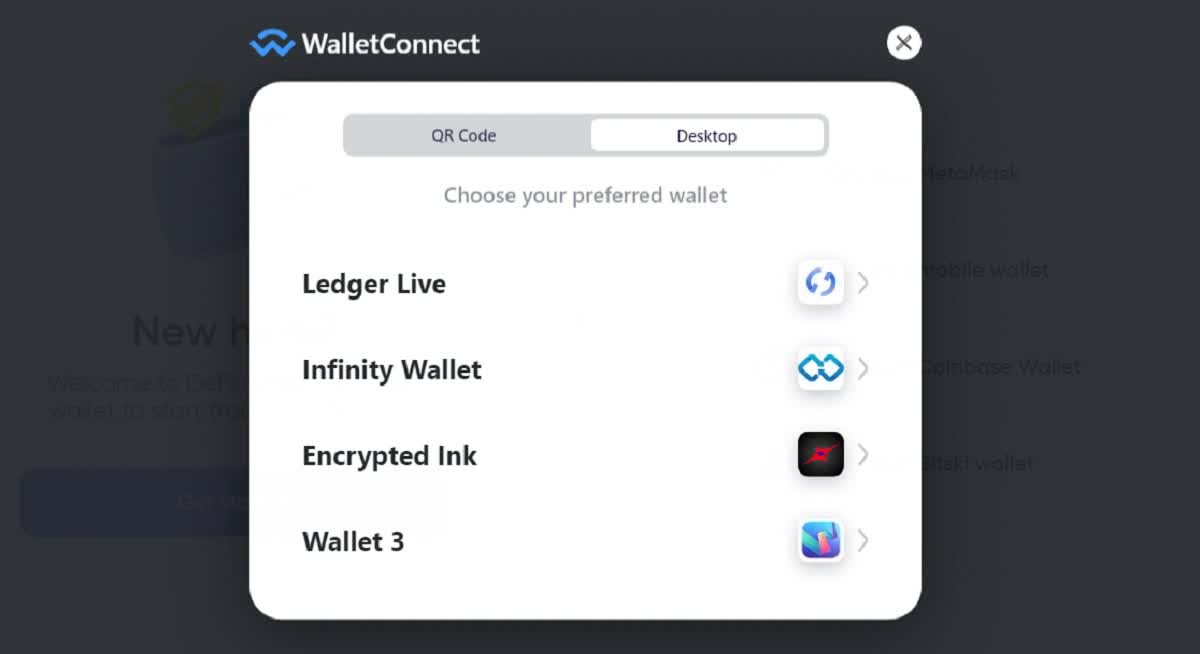 MetaMask
MetaMask is a noncustodial (OTC) crypto wallet that allows you to receive, store and send cryptocurrency assets. Metamask works as an extension for browsers of the Google Chrome family, and the wallet developers are the company "ConsenSys", which first introduced it in 2016.
If you already have a MetaMask wallet, you can connect to Matcha by clicking just one button. The connection procedure takes only a few seconds.
Coinbase Wallet
Coinbase Wallet is a cryptocurrency wallet belonging to the Coinbase ecosystem. The wallet is available to users all over the world. Therefore, after opening Coinbase Wallet, you will no longer have the question of how to trade on Matcha in Pakistan?
To connect Coinbase Wallet to Matcha, you only need to press one button. The connection procedure takes only a few seconds.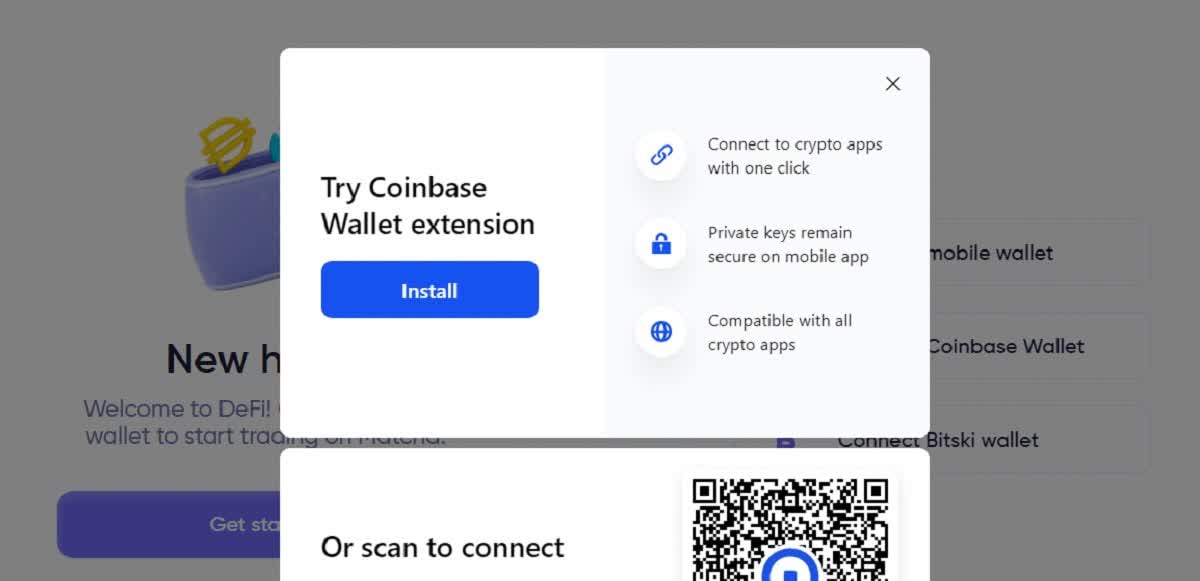 WalletConnect
WalletConnect is an open source protocol designed to connect cryptocurrency wallets to decentralized exchanges (DEX) and applications (DApps) by scanning a QR code or using Deep-Link (links leading to a mobile application).
The user can safely interact with any decentralized applications (exchanges), unlike browser extensions or desktop wallets.
To connect WalletConnect to Matcha, you only need to press one button. The connection procedure takes only a few seconds.
Bitski
Bitski is a digital wallet built for use in an unlimited number of Ethereum decentralized applications.
To connect Bitski to Matcha, you only need to press one button. The connection procedure takes only a few seconds.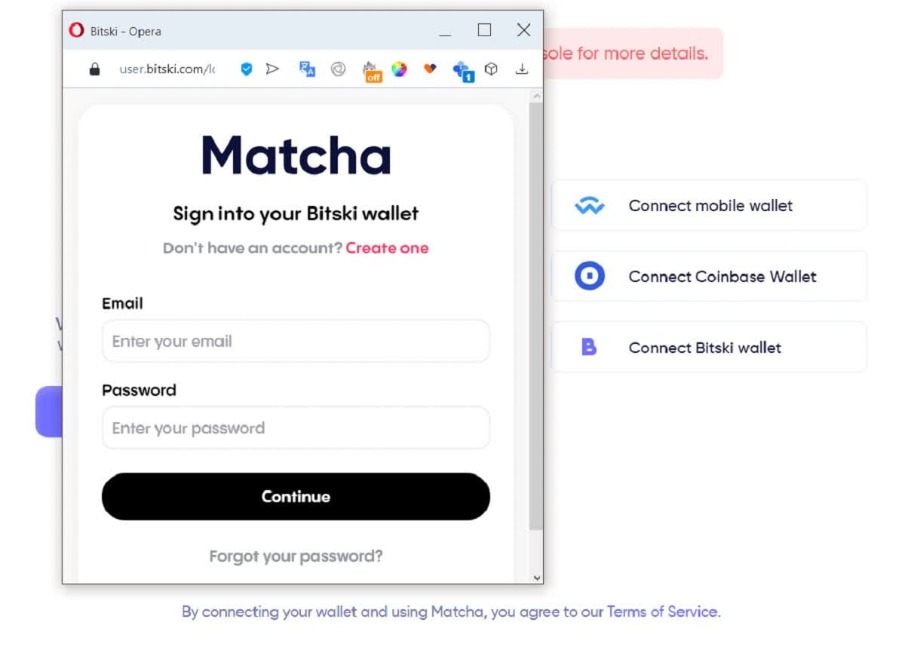 Find the trading pair to trade
The list of the most popular trading pairs is presented immediately on the main page of the Matcha trading platform. By clicking on any instrument, you will be taken to the page where trading operations are carried out. Here you can change the trading pair.
Now, users can choose from about 20 trading instruments. Of course, this is less than on other cryptocurrency platforms or brokerage companies, but do not forget that the liquidity aggregator is in an active stage of development. The developers are actively working on expanding the list of trading instruments and services provided.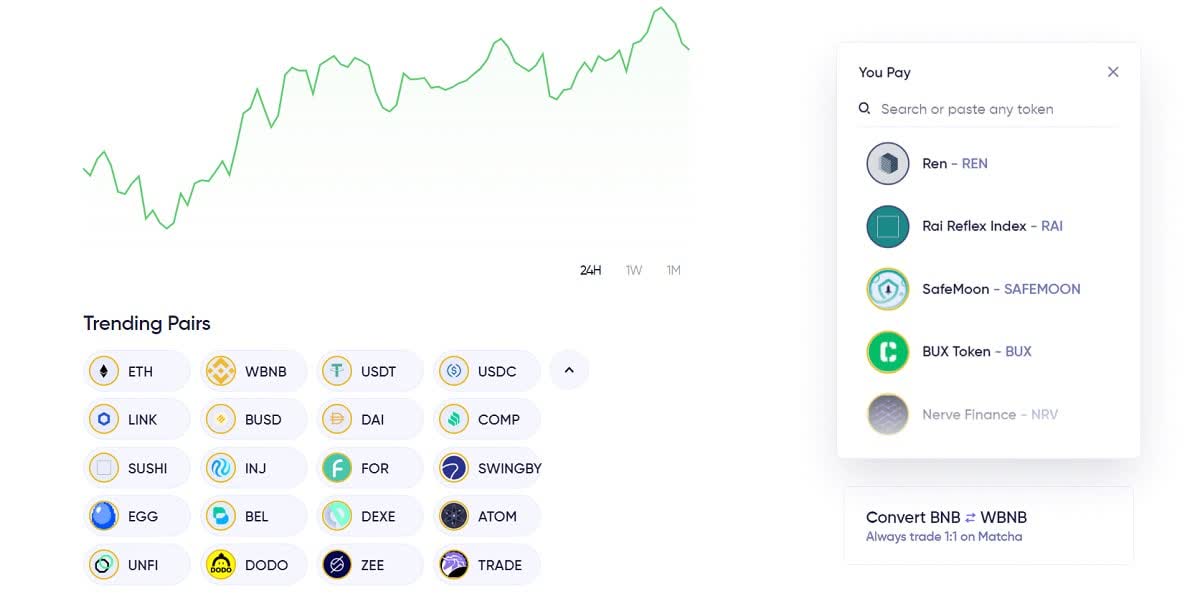 Make a trade
What is Matcha and how to trade here? Everything is very simple. Connect the cryptocurrency wallet to the platform, choose the trading instrument you are interested in, choose the direction (You Pay or You Receive) and make a deal.
Alternatives to Matcha
The Matcha platform is not unique. Now there are other liquidity aggregators on the market that provide users with similar functionality. The most popular of these are projects such as B2BX and Paraswap.
Matcha FAQ
Below we will give answers to the most popular questions from those who do not know what is Matcha and how to trade on Matcha.
How does Matcha offer the best prices?
The platform aggregates liquidity from more than 30 trading platforms and provides users with the most favorable prices.
How is Matcha different from other exchanges?
The platform differs from its closest competitors in a simple and understandable interface even for beginners.
What kinds of users and organization types does Matcha work with?
There are practically no restrictions on use.
What languages does Matcha support in their product?
So far, the trading platform only supports one language, English.
What other applications or services does Matcha integrate with?
The Matcha platform currently aggregates liquidity from over 30 crypto exchanges.
What type of training does Matcha provide?
The trading platform does not provide additional education elements. It is intuitive.
Why you can trust Matcha to securely swap your tokens?
The exchange takes place on a P2P basis.
How Matcha is safer to use than a centralized exchange?
Funds are stored in the wallets of the users themselves. Funds cannot be stolen through the Matcha platform.
Where you can use Matcha to trade?
The Matcha marketplace can be used in almost any country in the world.
What exchange networks does Matcha aggregate liquidity from?
The platform collects liquidity from many trading platforms. Their list is constantly expanding and currently stands at about 30.
What Ethereum wallets are supported?
The platform supports wallets: MetaMask, Coinbase Wallet, WalletConnect, Bitski.
How do I link Coinbase wallet to Matcha?
You need to click on the "connect Coinbase wallet" button on the wallet connection page.
How do you connect Matcha to ledger?
Directly, ledger cannot be connected to Matcha. This can be done through MetaMask. The instruction is on the website.
How does Matcha connect to Metamask?
It is necessary to click on the "connect Metamask" button on the wallet connection page.
Is there a Matcha token?
Now the platform does not have its own token.
Is Matcha crypto safe?
Matcha smart contracts are open source and have been reviewed for security by renowned auditors.
Related pages
How to invest in BNB in Pakistan?
SIMPLE AND RELIABLE
MONEY WITHDRAWAL