One of the exchange-traded instruments that has proven itself well for long-term investments is stocks. The main way to reduce investment risks is to choose the right issuer. Fundamental and technical analysis, an assessment of a company's reputation, prospects and industry affiliation are all important. Today we will give a brief overview of the activities of Amazon.com and tell you how to buy its shares.
Amazon.com is the brainchild of Jeff Bezos, the richest man in the world. Launched in early July 1994, the online bookstore has grown to become the world's largest online shopping platform. Amazon.com, Inc. today it is cloud technologies, online and retail trade, e-subscriptions, Kindle gadgets and other areas. The company bought Whole Foods for the development of a network of physical stores and the PillPack online pharmacy. More than 100 million people have subscribed to Amazon Prime, which provides additional opportunities when using the services of the holding.
The main profit of the company comes from retail trade. All activities are divided into three main segments:
North America - This includes retail in the respective geographic area and e-subscriptions;
International market - profit from similar activities around the world;
Amazon Web Services (AWS) - cloud technologies.
AWS is the fastest growing industry in terms of financial performance. Cloud technology from Amazon.com accounts for about a third of the global market. A new successful direction of the company's Internet activity is digital advertising. A subsidiary of Amazon Studios is also developing, which shoots television projects and series.
Amazon stubbornly maintains its position as the leader among the largest online stores in the world, constantly surprising the ever-increasing economic performance. If you've been thinking about investing, consider Amazon's stake and the financial position of the company, whose founder Jeff Bezos was officially named the richest man in the world in 2018 (the billionaire's capital was estimated at $ 200 billion).
Since its inception and to this day, Amazon's capacity has grown steadily. As the company continues its successful course, you may want to consider investing in Amazon today.
How to buy Amazon shares in Pakistan?
You can buy shares of the company in different ways, but the most profitable option, obviously, will be the so-called CFD - a type of contract that will allow you to get Amazon shares for shares to exchange, making an investment that suits you.
If e-commerce and online commerce are yours, then buying Amazon shares will also suit you. In today's world, thanks to state-of-the-art technological capabilities, the investment process is greatly facilitated. There is no need to run around banking institutions and brokerages, drawing up a mountain of documents. Now you can perform all these operations at times easier using the Internet. The modern world of investing is a world in which you have the opportunity to invest in shares of world-class companies, sitting at home on the couch.
Before entering this world, it is extremely important to have a basic knowledge of the stock market, to understand the basic aspects of investing in Amazon, because investing is a rather complex and risky process, and therefore requires constant monitoring of the stock market and, of course, the platform. you have chosen to trade.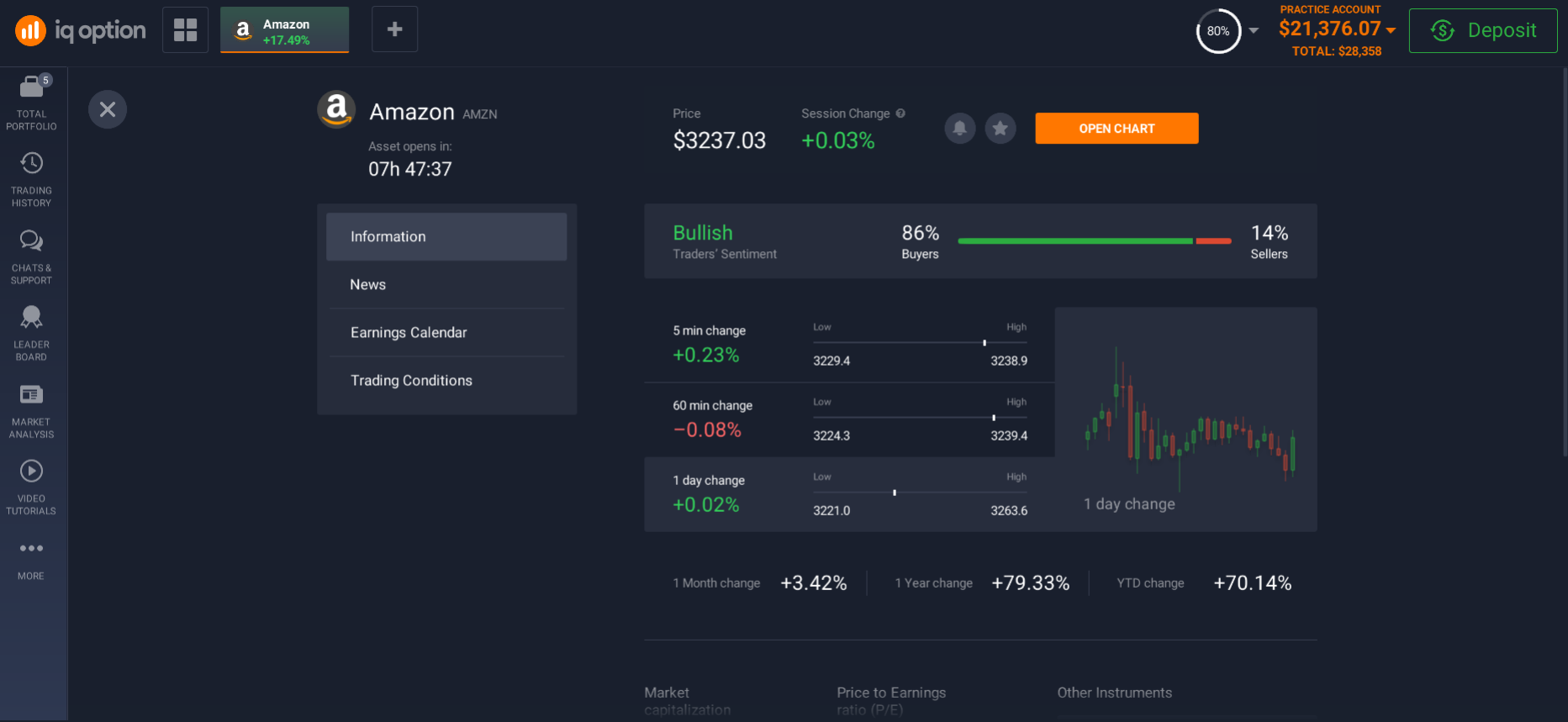 One of the biggest financial benefits of online investing, and especially CFDs, is that they allow you to have a lot more freedom in terms of your money, because you follow the process yourself, without an intermediary, and therefore without additional costs and risks.
Before choosing an online investment platform on which to buy and sell shares, also known as a broker, analyze the current price of Amazon shares, whether there are commissions for certain services on the platform, whether the platform provides investment lessons. and whether it is free. Highlights to consider when choosing an online investment platform:
The availability and amount of commissions for transactions and services or information provided.
Ability to exchange deposits.
Spreads and dividend yields.
How to invest in Amazon shares in Pakistan?
Investing on the Internet is especially convenient due to the large number of technical tools for analyzing companies. This is especially true now, when the pandemic, which has affected private and public companies around the world in various ways, including in Pakistan, is negatively affecting the mood of many investors. The global threat has called into question the appropriateness of investing in many companies. However, our trading giant Amazon has managed to stay afloat and continues to attract more and more investors.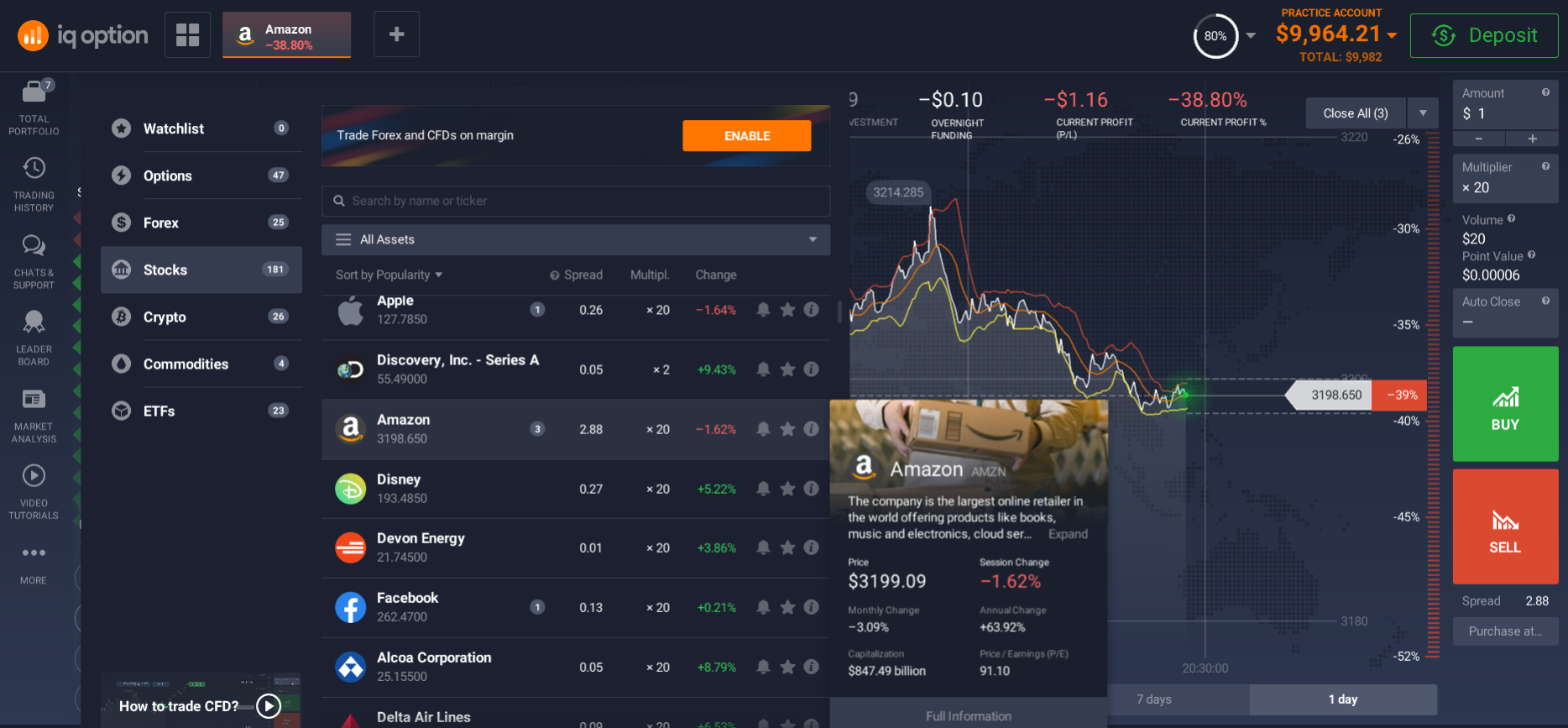 It should be understood that investing is a rather complex and risky process, it depends on many factors, so even when investing in a priori successful and financially stable companies, you should be careful.
Remember to do the following:
Keep track of verified information sources that cover economic and political news that may affect the AMZN market.
Analyze various current economic indicators.
Follow the advice of advisors and recognized investment experts on the value of Amazon shares.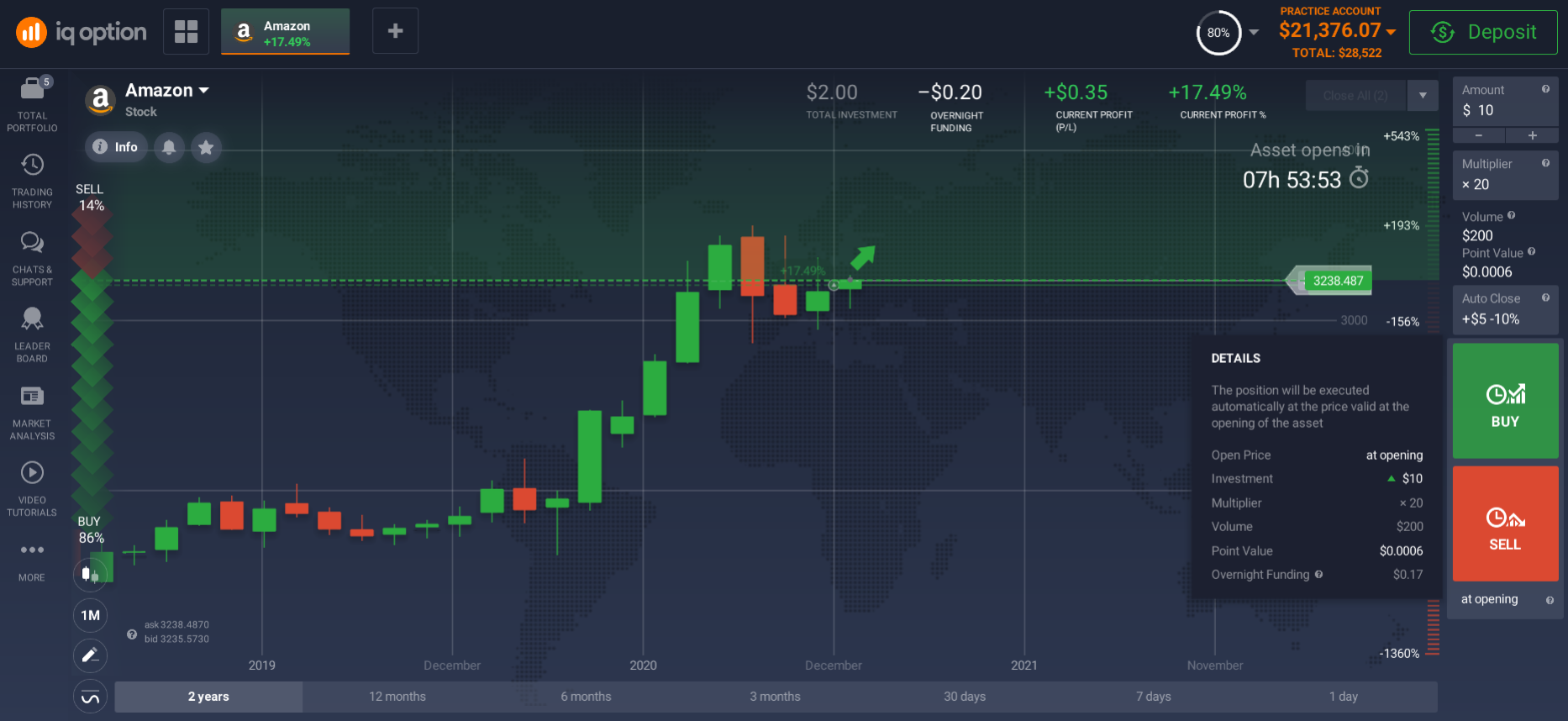 Online platform for stock investing
One of the most important conditions for your successful investment in Amazon shares is to choose an online broker or online investment trading platform. Take the time to find enough information about all the available brokerage firms that provide services online in Pakistan. Read user reviews, take into account the image of the company as well as the ease of use of the platform itself.
Note that the best brokerage platforms offer free training, a free trial demo account, as well as low start-up investment amounts that allow everyone to start.
One of the biggest benefits these platforms offer you is that through CFDs, they allow you to buy a portion of Amazon's stock, being able to control even more of your budget and move forward as your earnings and Amazon stock price rise.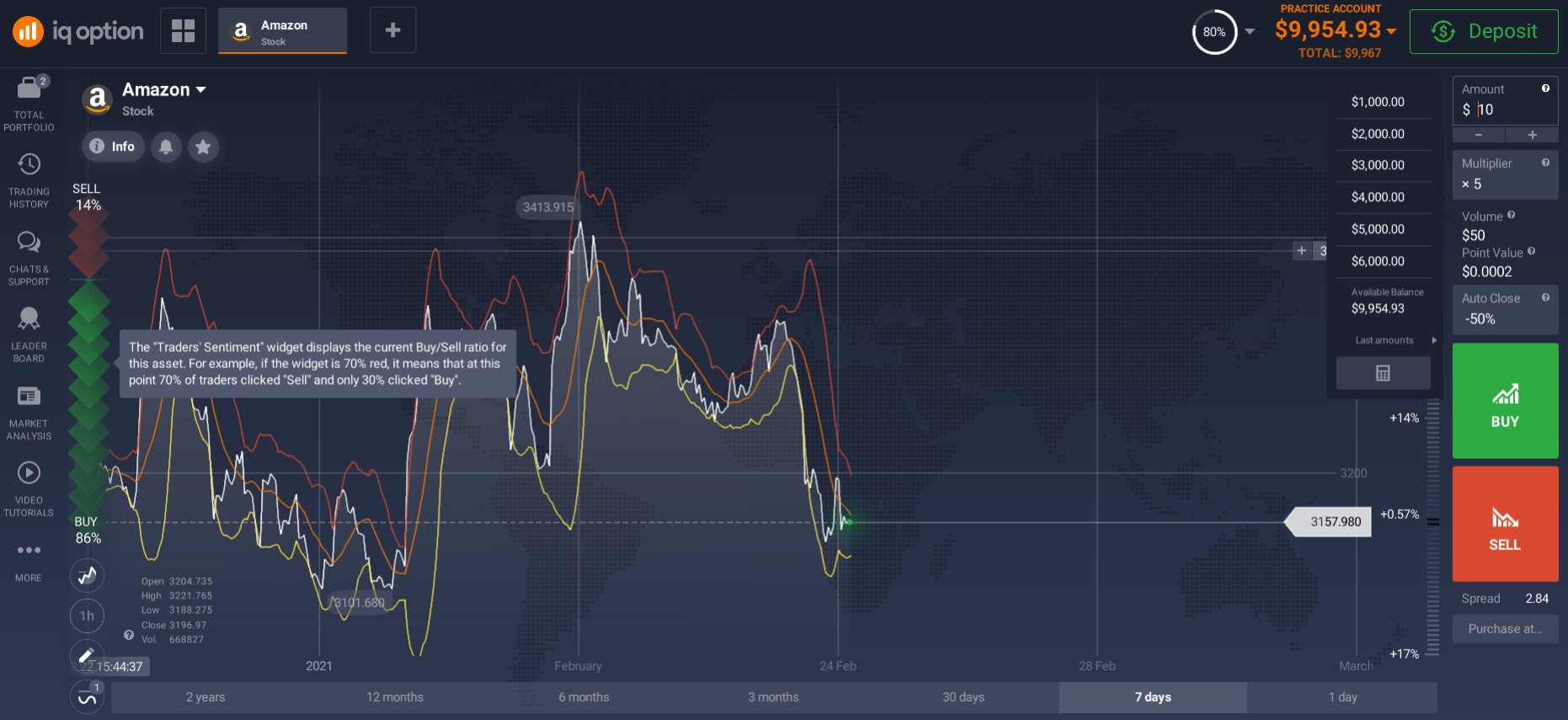 How to start investing in Amazon shares?
In order to start investing in Amazon shares, you must first choose a boxer and go through the registration process on the online platform.
Even if you are new to the world of investing, you have the opportunity to explore this rather complex process. It is important to remember that online commerce is sometimes subject to fairly strict economic laws and principles, ignoring which can cause you significant damage.
The process of registering on an online investment platform is a matter of two minutes, without overdoing it. Enter your last name and first name, e-mail and click the "register" button in the registration form. All. All you have to do is confirm your e-mail address via a standard link, which will be sent to you in the same e-mail, and you are ready to enjoy all the benefits of the platform.
However, access will be restricted if you have entered only this data. In order to make deposits and withdraw funds, you will need to confirm your account with a phone number, and then you will need to provide personal information that varies by platform. In some cases, your first and last name, date of birth and address are enough, while in others you will need to download scanned copies of some identity documents.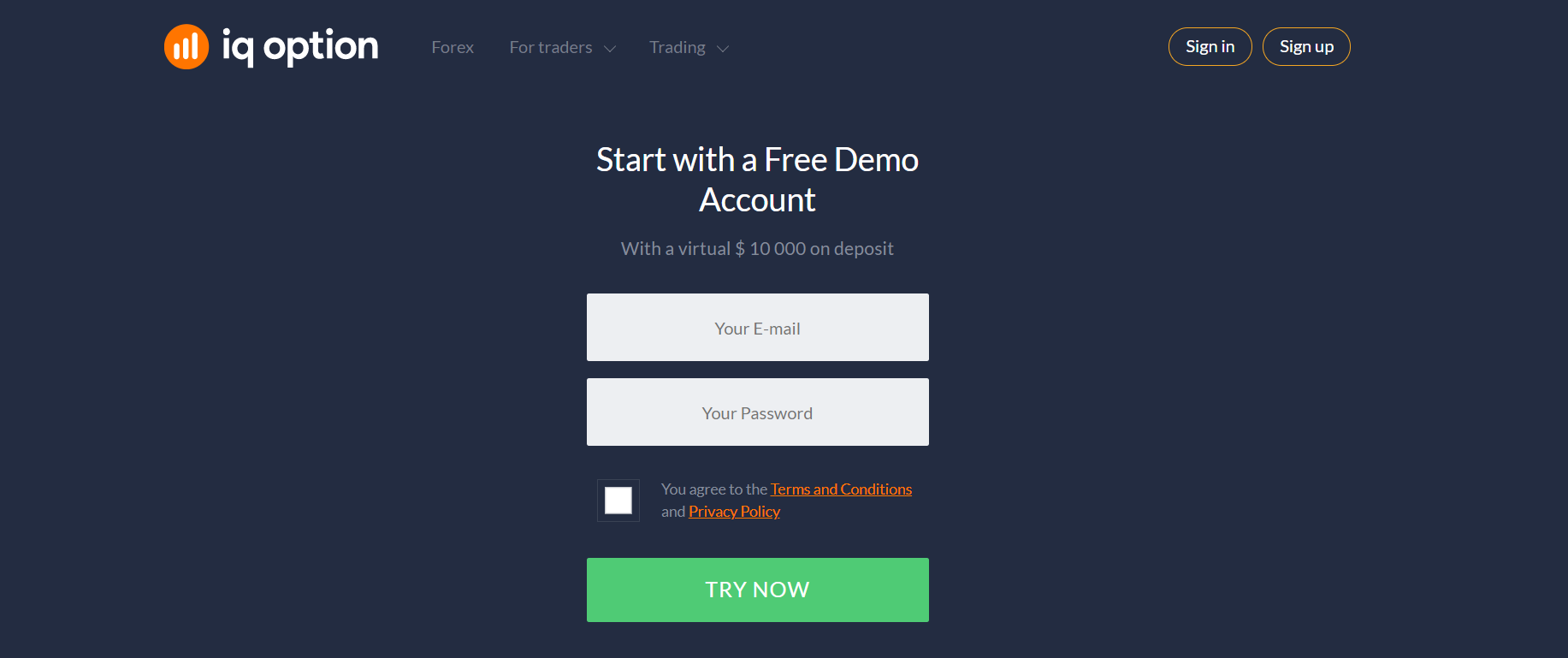 Next, most trading platforms will offer you to open a demo account for the practice of trading Amazon shares and a real account.
It is recommended to start with a demo account, especially if you are a new user in the world of stock trading. You can make your own predictions about the value of Amazon stock, visualize expected earnings, sales earnings, and other values ​​that depend on each platform.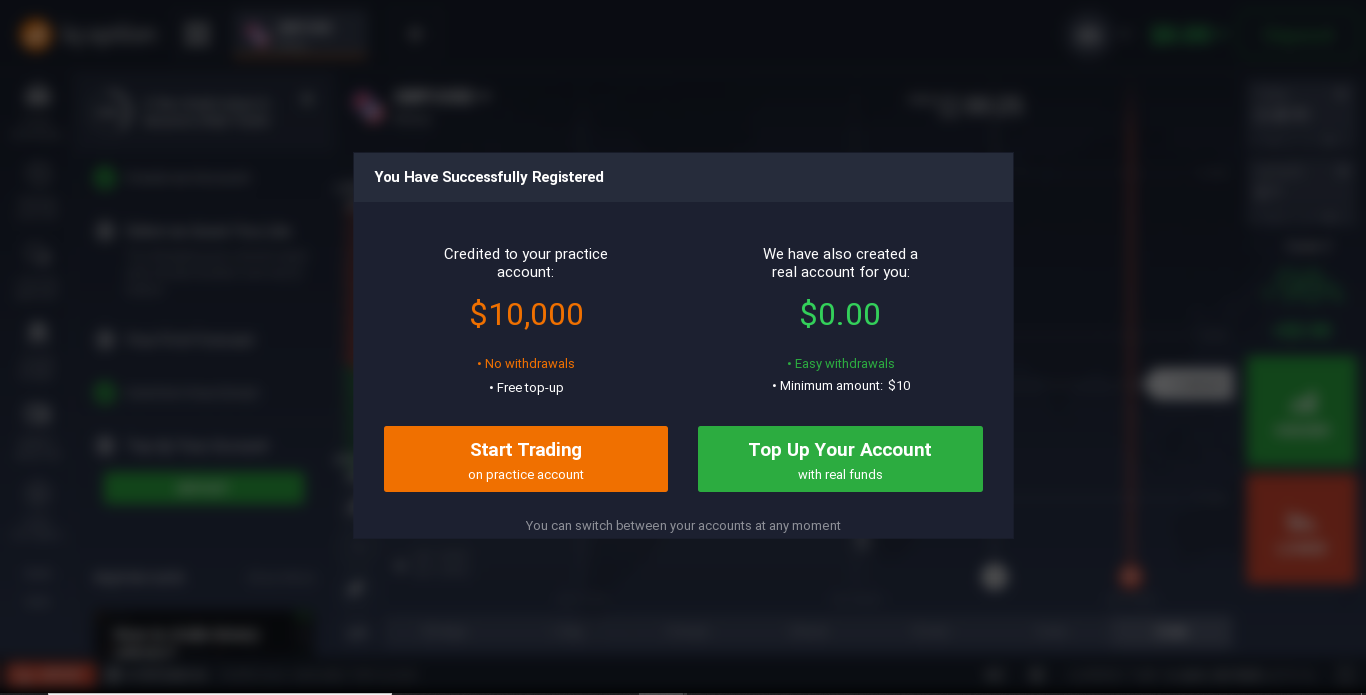 The funds you see in your demo account are fictitious and will only be used to train your skills. Of course, you will not be able to withdraw these funds.
Real trading only starts when you deposit real money into your real account. The platforms offer you a list of ways to replenish your account, usually card payments, bank transfers and some other electronic payment services.
It is very important that you know about the commission before making, and then choose the method of payment, choose the type of currency and enter the amount of your deposit.
As a rule, the minimum deposit amount is only $ 10.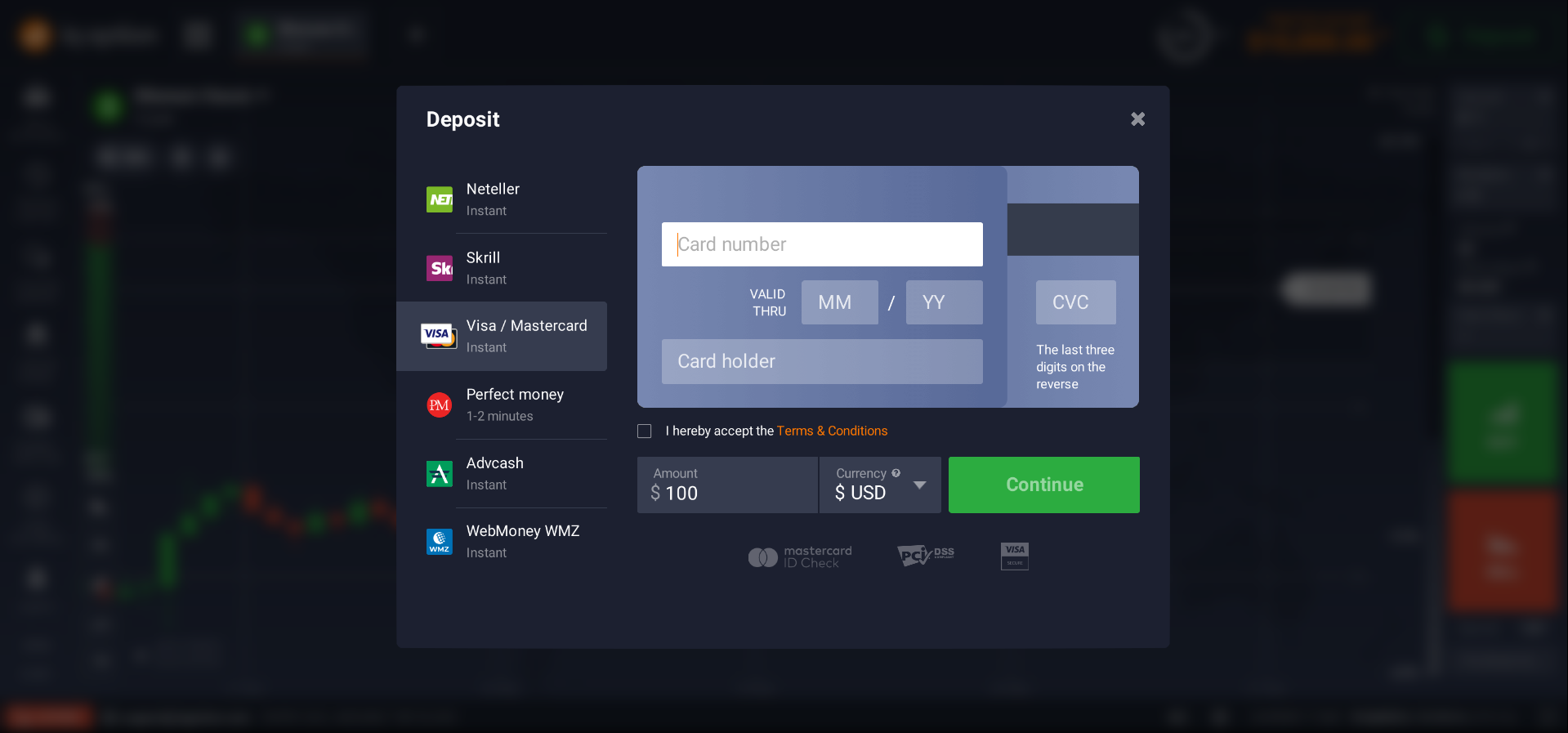 You can withdraw funds from the account using the same payment systems as replenished.
Security of investing in Amazon shares
Choose only certified digital platforms to invest in Pakistan. Thanks to the security protocols used by this software, they are inviolable, so your money invested in Amazon shares will remain secure.
The security we talk about in this section is about protecting your investments, not the financial success you can have with them. Making a profit depends solely on you and the markets, as stocks have a variable return.
Investing in Amazon shares in Pakistan is secure thanks to technology used by digital platforms to sell and buy assets. Your money will be protected by being part of a secure and modern system that also includes the Amazon stock price factor.
If you've ever wondered "how can I buy Amazon shares online," we tell you that to make an investment, you need to ensure that the platforms have a good reputation and the trust of their users. You can easily find reviews online about brokers, as well as general information about the trading licenses they own and their Amazon stock listing process.
Online trading platforms will protect your money on deposit as well as your profits. In addition, some platforms offer protection to prevent negative balance sheet closures.
Related pages
How To Start Investing In Apple Shares?
How to buy Coca Cola shares in Pakistan?
SIMPLE AND RELIABLE
MONEY WITHDRAWAL