Today, trading is becoming increasingly popular among people thanks to the Internet and the earning opportunities that trading offers.
So, what do traders need to start trading?
To begin with, all a novice trader needs today is an Internet connection and a laptop or a smartphone. All the necessary applications are available in popular shops - Play Market or App Store.

Furthermore, a beginner needs an amount that they can afford to lose when it comes to money. This point is essential: you don't need to invest a large sum of money right away. Get some experience first.

The third component of a 'starter pack' for a beginner is knowledge. The main thing is to understand how the trading terminal works and how the market operates. But, again, there are many ways: professional literature, traders' blogs and videos on YouTube, online courses with "live" market participants.

Unfortunately, even with the high awareness of what trading is all about, many people come on the market expecting easy money. Newbies often rely solely on luck, make rash trades, including high-risk ones, and quickly lose their deposits. Even assuming that a beginner may be lucky initially, they may soon suffer misfortune. As a rule, such traders do not stay long on the market and leave disappointed.
It should be noted at once that the exchange market is not a casino, and a trader, having just entered the profession, will have to apply much effort and learn to overcome failures.
All novice traders ask a question: "With what instruments is it better to start trading?"
The answer is simple: with shares, of course! The stock is a share in the company; as long as the company exists, the shares also exist. Yes, its price may change, but it cannot become negative in a couple of days or hours. In addition, you can buy shares with your capital without using borrowed funds. In the event of an unprotected loss, the trader becomes a long-term investor. Therefore, a trader should choose a reliable company in whose shares they can invest their money.
One such company is the aerospace giant Boeing. Boeing is an American company, one of the world's largest aircraft manufacturers, space and military equipment with a century-old history, a record-breaker in aviation inventions, which has gone from the simplest biplanes to ultramodern supersonic aircraft and spacecraft. Today the corporation produces aircraft for the full range of the passenger airline market, with 100 to 500 passengers.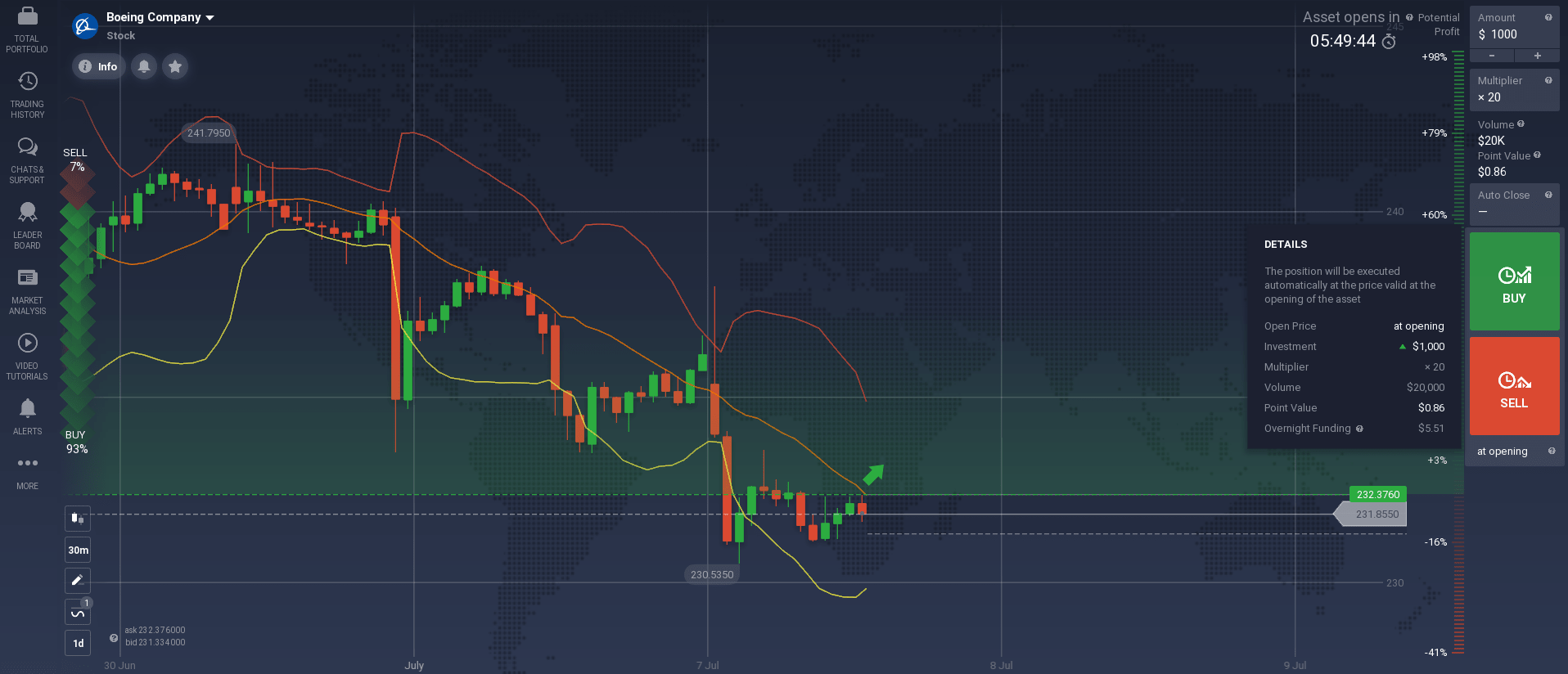 Boeing is a leading global aerospace corporation with more than a century of history and is the largest passenger aircraft manufacturer. In addition, Boeing develops and manufactures military helicopters, electronic and defence systems, missiles, satellites, advanced information and communications systems. In addition, Boeing is a leader in missile defence, human-crewed space flight and space launch services. The company also provides a range of services in support and after-sales support of aircraft.
The company has customers in more than 150 countries worldwide. In terms of sales, Boeing is one of the largest exporters in the United States. In addition, Boeing employs more than 140,000 people in 65 countries worldwide.
The history of Boeing reflects the entire path of world aviation and space exploration, from the founding of the company by William Boeing to the construction of the International Space Station in orbit around the Earth. Boeing has remained a leader in the aerospace industry for many years, offering customers cutting-edge technology and innovative solutions. The company continues to expand its range of products and services in response to growing customer demands. Customers always will get affordable financial solutions from the company.
To choose the company whose stock you want to buy, you have to evaluate many companies according to different criteria and choose which ones are better, more promising and better suited to your goals. It will take time, but you will be sure that your money will work and generate income. There are many criteria for choosing companies. Since Boeing is a leader in its industry, it is worthy of your consideration.
How to invest in Boeing shares in Pakistan?
If you want to know how to invest in Boeing shares in Pakistan, you need to look into some essential criteria. These measures are fundamental if you are going to invest in any company's stock.
1. Financial condition.
All publicly-traded companies have to report to their shareholders. So you can see what happens to a company by looking at its financial statements. Companies publish them on their websites every quarter, i.e. every three months, and the annual total.
You can see from the reports how much money the company makes, what debts it has, who owes it, how much it sells, how much it spends on producing it, whom it sells it to, and so forth. When you open the report, you are likely to be frightened by the number of incomprehensible lines you will see. The essential things to look at are revenue, net profit, EBITDA, and capital. A prosperous company should be earning profits, and its revenue, EBITDA, should be growing.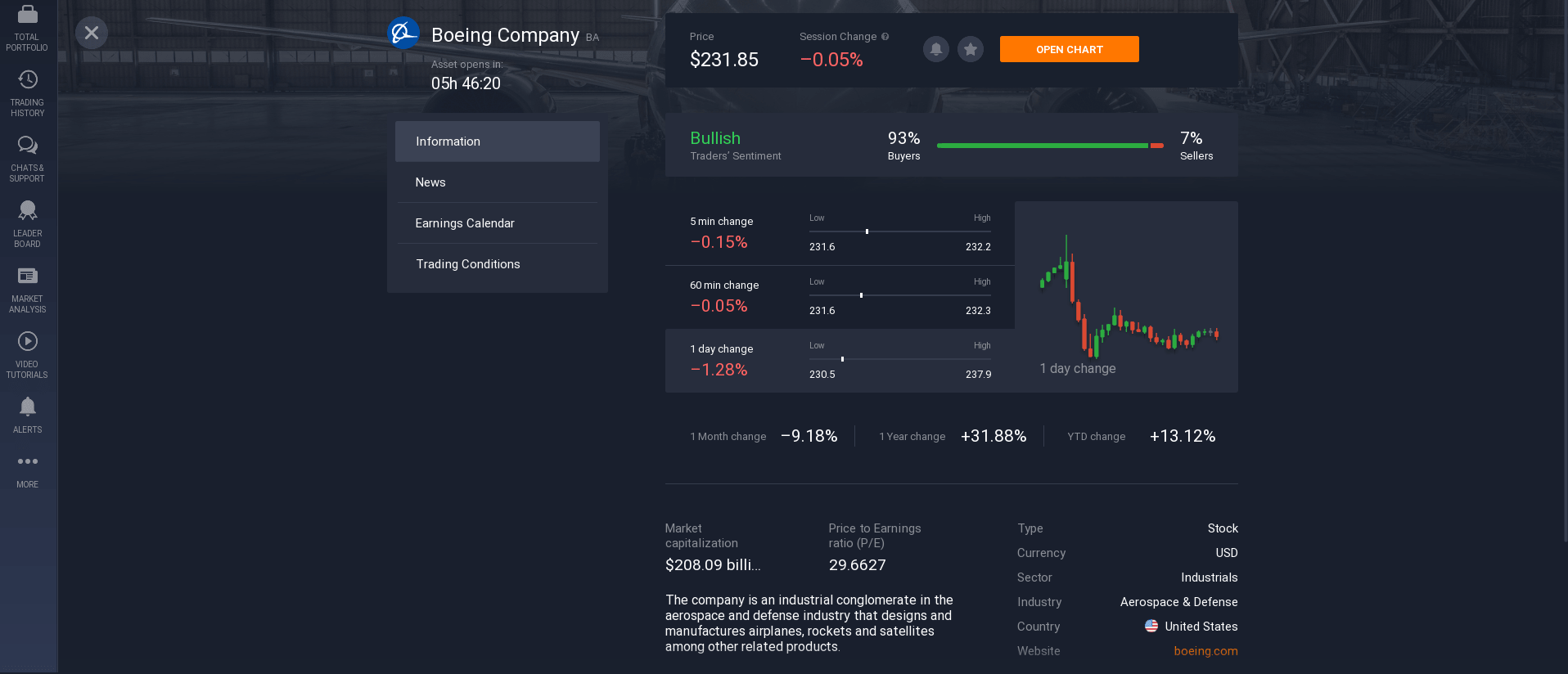 2. Liquidity.
Liquidity is how quickly you can buy or sell a company's stock at the market price. Liquidity can be high, medium or low. The higher, the better. If the liquidity is down, you may get into a situation where you want to sell or buy a share, but you can't do it at a reasonable price and have to give up more money.
Typically, low liquidity stocks are so-called third-tier stocks - small companies that have low trading volume, meaning investors on the exchange rarely buy and sell their securities. Conversely, first-tier shares - or what is known as 'blue chips' - have high liquidity. As a result, stock exchange indices usually include the most liquid shares.
3. Business growth potential.
A trader can understand and gauge a company's business growth potential from its accounts. Also - from a company's strategy. It is a company's plans for the coming year and three, five, or many years. Most often, a company tells about its intentions in presentations to investors. You can find them on the company's website.
In the strategy, the company usually states:
how much profit it plans to increase;
how much it intends to sell;
how much money it plans to invest in development;
whether it will pay dividends;
whether it will launch a new product and many other exciting things.
For example, the company is not doing very well, and its share price has fallen recently. But at the end of the year, the company publishes its new strategy. It talks about how it plans to cope with difficulties and grow and make more money. If a company provides a new strategy, it can be a good sign.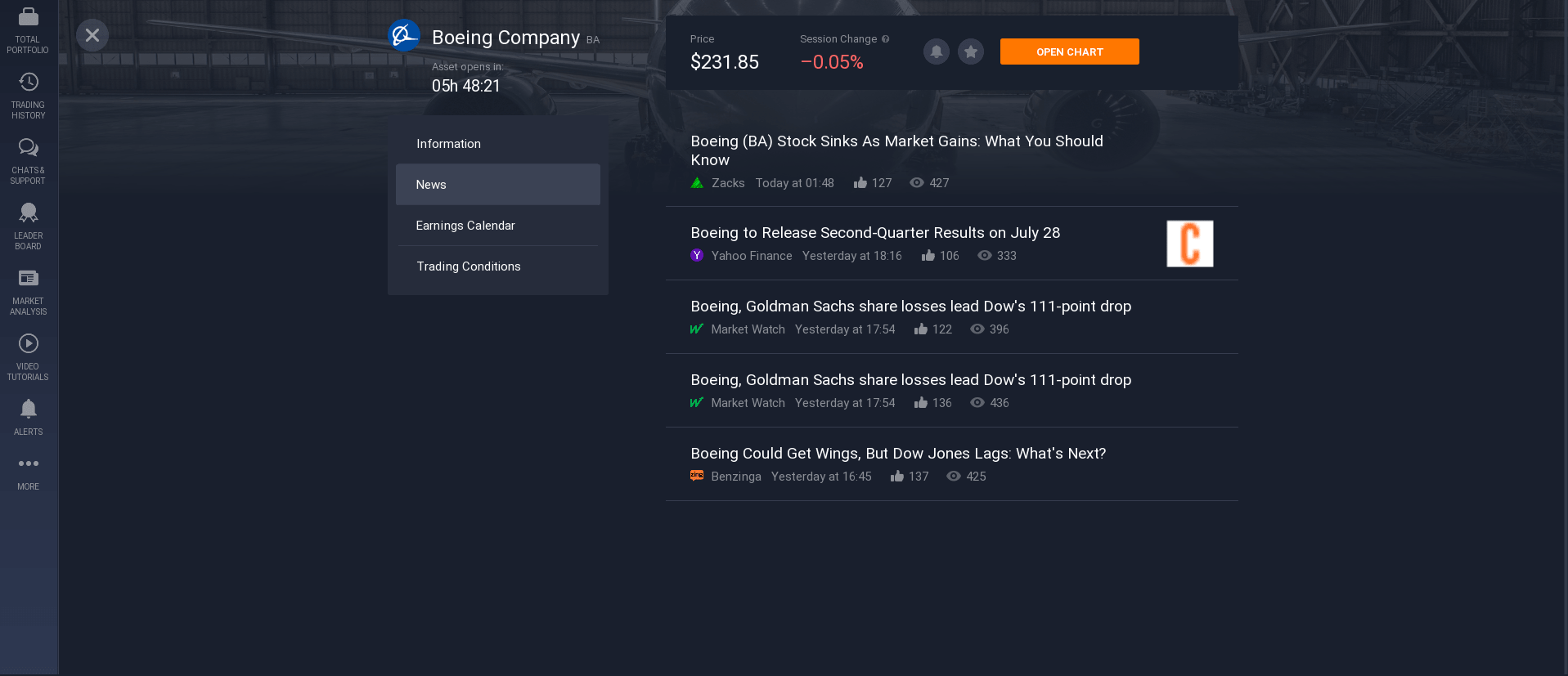 4. Multipliers.
Suppose you are going to invest in Boeing shares; you also need to look at multiples. These are such measures of the performance of companies. They compare the different financial parameters we mentioned in the first point. With the help of multiples, you can understand how objectively a company is valued on the stock exchange. That is, whether its shares are too expensive.
By multiples, investors often look for undervalued companies - those whose shares are much cheaper on the stock exchange than they should be. Undervalued companies are usually the case when a company's performance is good, but no one has noticed it yet.
Such undervalued companies are bought with the expectation that their share price will rise in the future. Other investors in the market will also realize how promising the company is and start buying its securities, which will increase their value. The leading multiples are P/E, DEBT/EBITDA, ROE, EV/EBITDA, P/BV, P/S.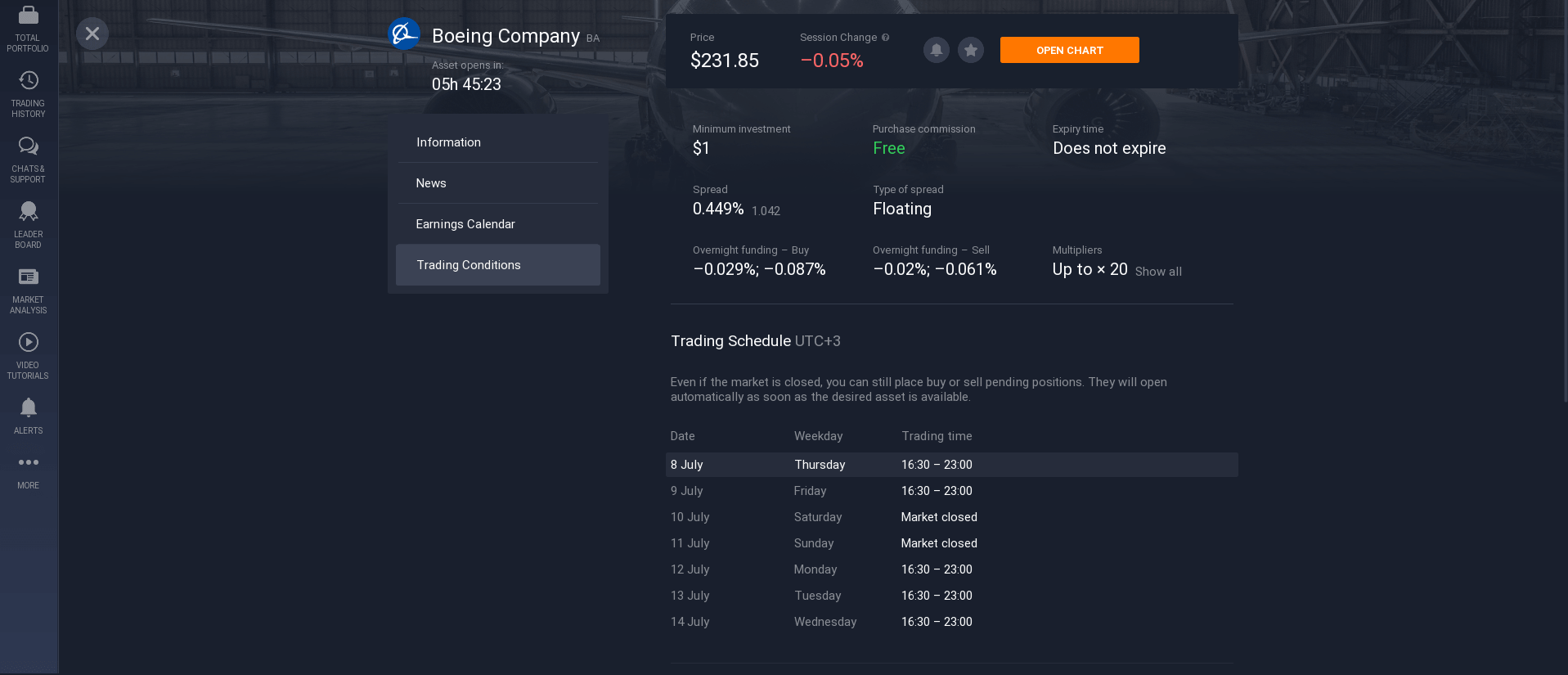 As you can guess, investment activity is enjoyable, but it requires attention and discipline. If you aim to start investing in Boeing shares, you need to become familiar with its history, its operations. You do not need to be a professional to begin investing, but you should not neglect the essential knowledge and skills required. Always be on the lookout for company news and industry-specific news. Constantly improve your knowledge and take the time to do so.
How to buy Boeing shares in Pakistan?
If you decide to start investing, you can buy Boeing shares, a leader in its industry. However, before you buy Boeing shares, do your market research and familiarise yourself with the company's operations. It's also crucial to learn about investing from your own experience. To do this, you need to choose a platform that will give you that opportunity.
How to register?
So, the registration process may vary slightly from broker to broker; it consists of a related structure. For example, some platforms may ask for personal documents or a phone number to identify you.
Once you choose a reliable platform and decide to register with it to buy Boeing shares, follow the steps below:
Log in to the registration section.


Enter your email address and password.


Confirm your registration with your email.

The registration process won't take you a long time.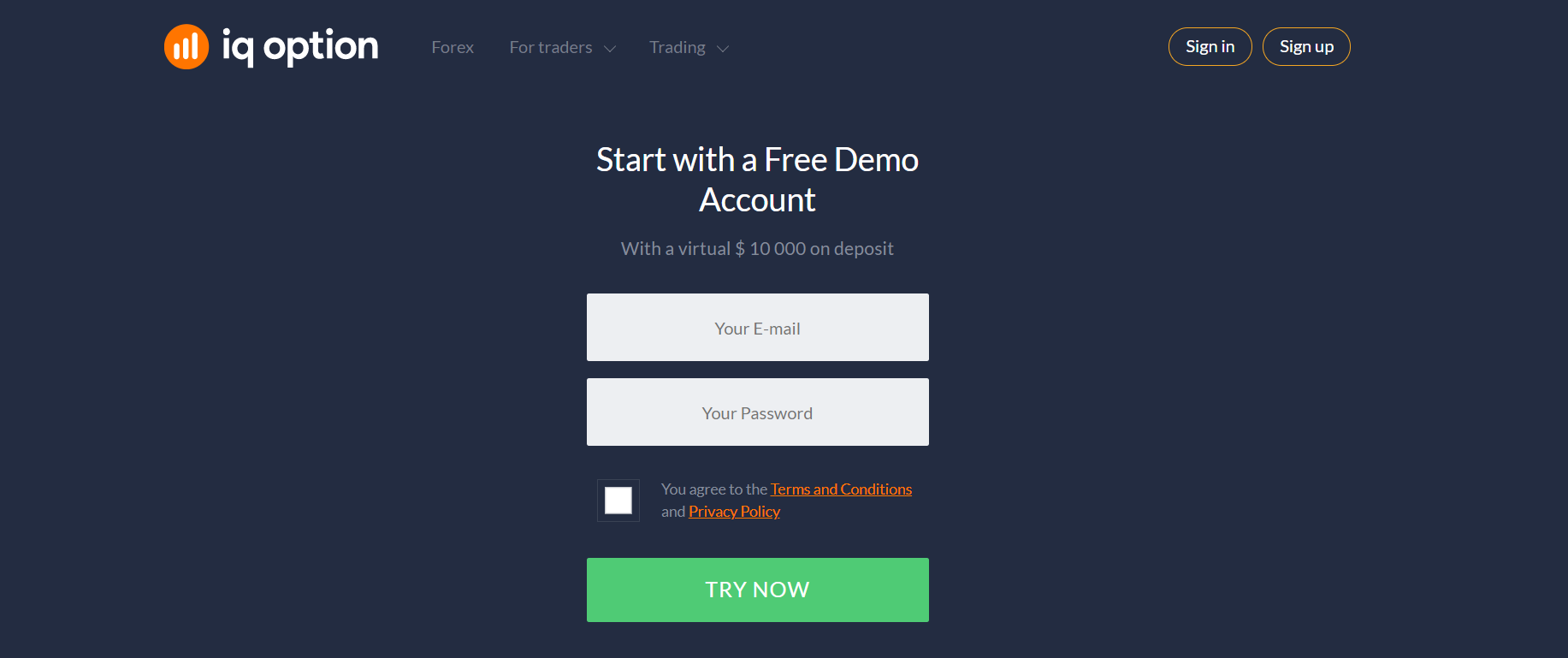 How to open a demo account?
There are two accounts: real accounts and virtual accounts, also known as demo account. Demo accounts are more for getting to grips with the trading terminal without the fear of hitting the wrong button or losing your savings.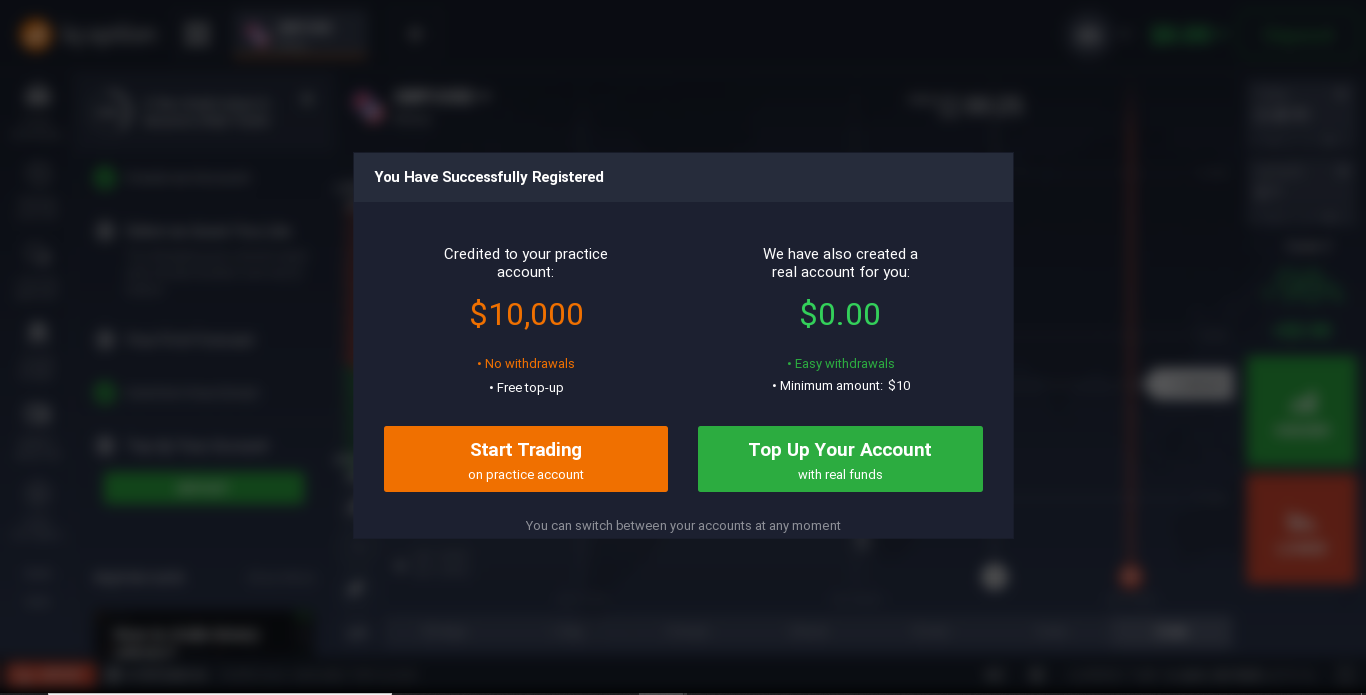 How to open a real account?
When you are ready to try and start investing, you can open a real account. To do so, you will need to make a minimum deposit of $ 10 or more.
Remember that trading is an exciting but risky journey. You shouldn't invest an amount that could be a tangible loss for you.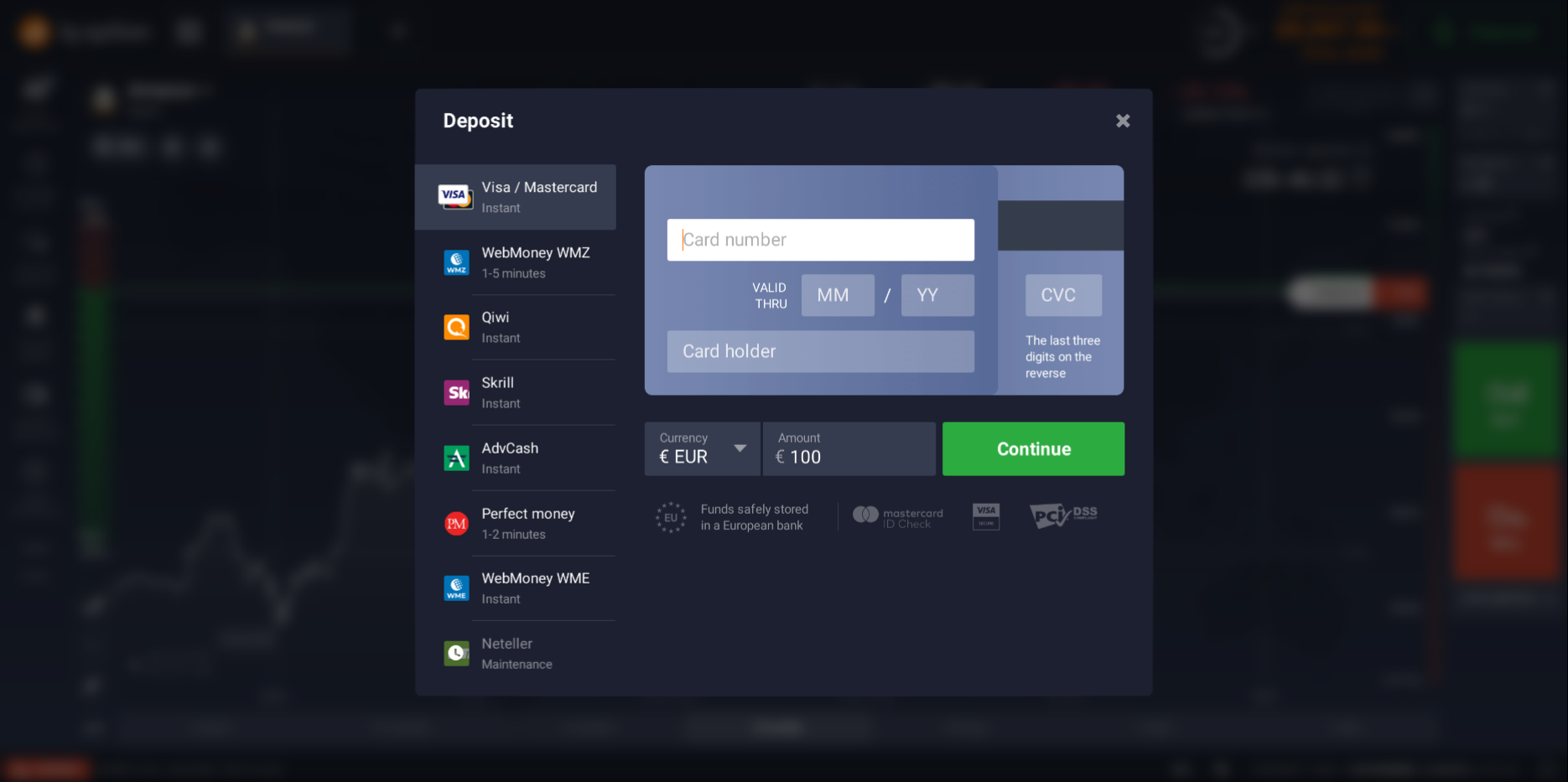 Сonclusion
Online trading is about freedom. You trade from anywhere in the world, building your capital on securities. Internet trading is all about knowing how to buy and sell securities at the right time. Trading in the stock market is not as difficult as it sounds. With some knowledge and a small amount of money, it is possible to enter the stock market. Online trading can help you become financially independent and have confidence in your future. If you are ready to try your hand, choose a reliable platform and start investing.
SIMPLE AND RELIABLE
MONEY WITHDRAWAL