More than 7,000 digital currencies were withdrawn in 2021. The total capitalization of the entire market has exceeded the $ 2.5 trillion mark! The main value and task of digital money comes down to anonymous and fast transfer of funds from anywhere in the world to any country with a minimum commission. This is the underlying reason why this currency has gained attention. It has become a more convenient and secure alternative to bank transfers. Today we present to your attention Ontology - a reliable platform and coin of the same name. What advantages does Ontology have and is it worth investing in this currency - read about it below.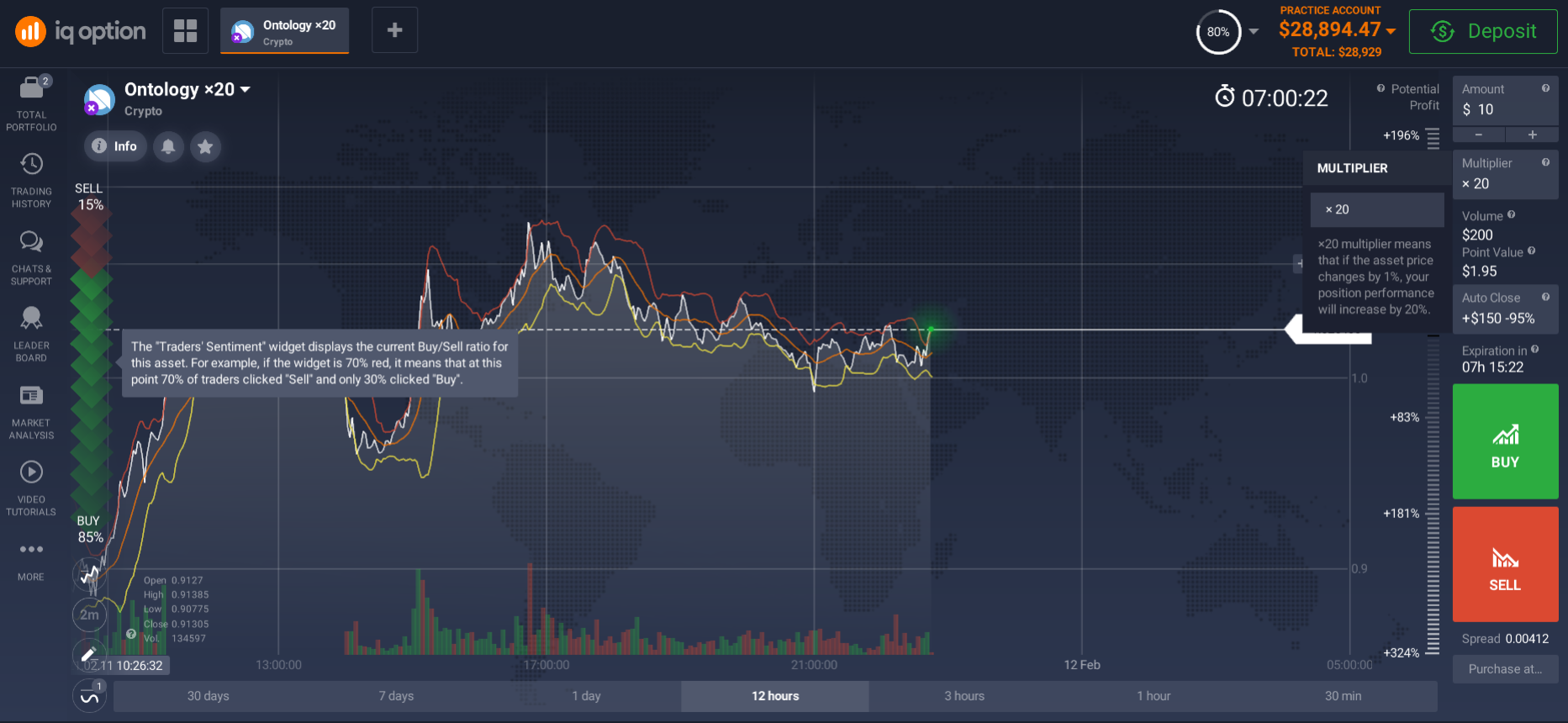 What is Ontology? History Ontology
Ontology is a cross-project platform that aims to remove barriers between blockchain and business. In 2017, the project was launched by the Chinese company Onchain.
The founder of the platform is Jun Li, chief architect and co-founder of Ontology. In total, the project team consists of 60 people. All team members have an impressive track record and consider themselves experts in a variety of fields, including distributed application development, business management, marketing, and global finance.
Ontology can be called a revolutionary platform, because it allows businesses that do not have specialists in distributed networks to use the blockchain and even integrate it into their infrastructure. Moreover, existing networks, which imply trust between participants, have a number of problems:
poor privacy protection
underutilization of valuable data
monopolization of information management and ineffective authentication
All of these shortcomings can be addressed by blockchain, and Ontology and its ecosystem are capable of solving these problems.
The launch of the Ontology project was first announced in November 2017 at the Onchain conference in Shanghai. Despite the close relationship of the new network to the NEO blockchain, Onchain officials argue that these projects are not linked by a common team or funding sources. Ontology is a completely independent project: NEO and Onchain are separate structures and different entities. Neither Onchain is owned by NEO, nor is NEO owned by Onchain. They have separate finances - NEO lives on community money, and Onchain is funded by the famous Chinese financial group Fosun, which has bought many insurance companies and banks in Europe. So they are separated. Further, Onchain uses the NEO ecosystem. There is also a project called DNA. With DNA, OnChain helps other companies and financial institutions create blockchain projects. These are all pretty similar to NEO and could be tied together in the future.
However, Onchain actually controls the NEO blockchain as it still lacks independent validator nodes. At the same time, Ontology smart contracts operate on the basis of NEO technologies, so the connection between these projects is also quite obvious.
Ontology and NEO are ideal partners in the effort to digitize our world.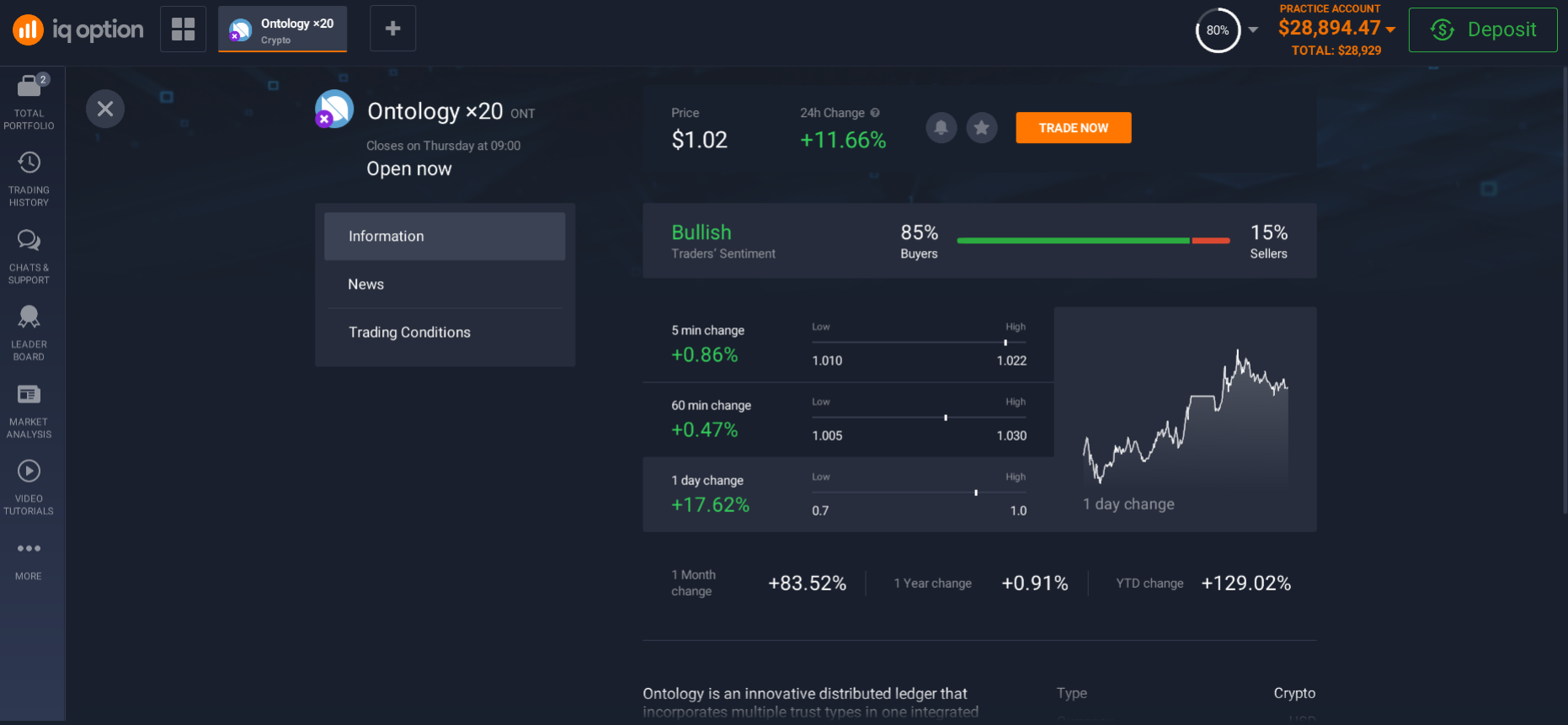 How Ontology works
Ontology's main goal is to build trust through partnerships to deliver distributed services that include data validation and sharing and more across industries. The system can be applied in many areas: finance, insurance, media, software development, payments, and more. Ontology tools using NeoContracts smart contracts allow users to create their own tokens. While the platform itself serves as a data warehouse and identity system, NEO allows its functionality to be leveraged within this platform.
The Ontology Network Platform device includes the following layers:
the first is the identification of people and organizations, their assets
the second is to check the application
the third is to provide verification of link modules, protocols, development mechanisms and application interfaces
the last layer links the various network protocols together
With this approach, the project's authors hope to create a powerful platform for authenticating and identifying people or their property. Social platforms can then integrate into it to operate in a highly trusted environment.
Interestingly, Ontology tokens have never been freely traded through ICOs. They are spread by what are called emissions. The last such release took place in March 2018. Users who had NEO coins in their wallets or on the accounts of cryptocurrency exchanges received 0.2 ONT for each NEO coin. Out of 0.2 ONTs, users received 0.1 ONTs in the first week after the outburst, and the second half in the second quarter of 2018 after the launch of the Ontology MainNet platform.
The KuCoin and Binance exchanges allowed their users to receive ONT tokens in accordance with the number of NEO coins stored in their accounts.
Ontology infrastructure
The platform consists of a number of components and tools aimed at solving various problems.
Block chains. Shared services for applications and other chains in the project ecosystem, consisting of one or more public chains.
Blockchain. The high performance and flexible chain structure is a modular and customizable mechanism to support a variety of business chains.
Interaction protocols. Different protocols provide compatibility with different internetworking, intersystem and interindustry scenarios.
How Ontology price is determined
The exchange rate of digital currencies is so volatile that sometimes traders manage to get significant benefits in a short period of time, and sometimes the situation is the other way around. What determines the price of Ontology?
Ontology is a digital currency, equivalent to paper cash, but only on the Internet, which can be exchanged for other payment systems, pay for goods and services in online stores, and so on. The new opportunities that the cryptocurrency market has opened up cannot be found in the traditional financial sector by trading stocks or futures.
In general, the price of Ontology is made up of the cost price of the cryptocurrency. The price of a currency, by analogy with traditional money, depends primarily on the supply and demand in the market.
Ontology's course is heavily influenced by media reports about cryptocurrencies.
Experts believe that the information appearing today about the situation in the cryptocurrency world is purely speculative. Sometimes serious players, having agreed with major news outlets, can manipulate the rate and change the price of an asset in their favor.
Ontology's course is also strongly influenced by the political situation in the world. So when a crisis or sanctions occurs, unlike fiat money, the value of the currency increases. Cryptocurrency, in the event of an unstable situation in the state, is a safe investment for investors.
Despite the similar market economy of Ontology with the same dollar, cryptocurrency has one important feature - limitations. The protocol consists of $ 1,000,000,000.00 coins, and the blocks are mined using special computers.
Experts, given the limitations of Ontology, predict further growth in the cryptocurrency rate with corrective movements in the coming years.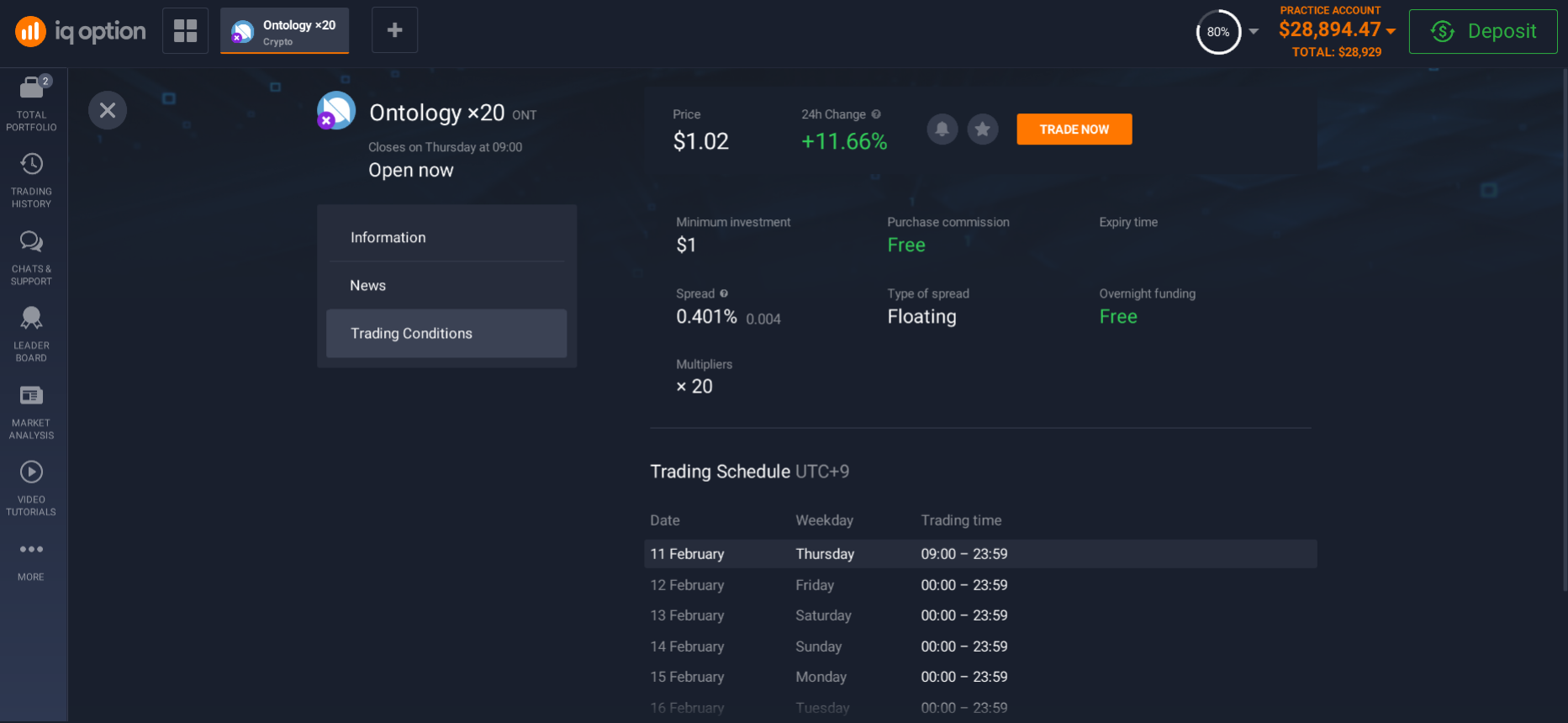 What are the advantages of Ontology
Ease of entry for business. Ontology is the premier platform for businesses of all sizes. Knowledge of blockchain technology is not required at all.
A close-knit and strong team. The developer OnChain has already made great strides in the blockchain industry with its NEO project.
Unlimited Potential: The number of industries that will benefit from the Ontology coin is infinite.
Unique Consensus: The VBFT consensus model used by Ontology is unique. It combines speed and safety. More than a thousand transactions per second are expected to be possible!
A bridge between the real and the virtual world: Ontology will allow the digital economy to connect with the real economy.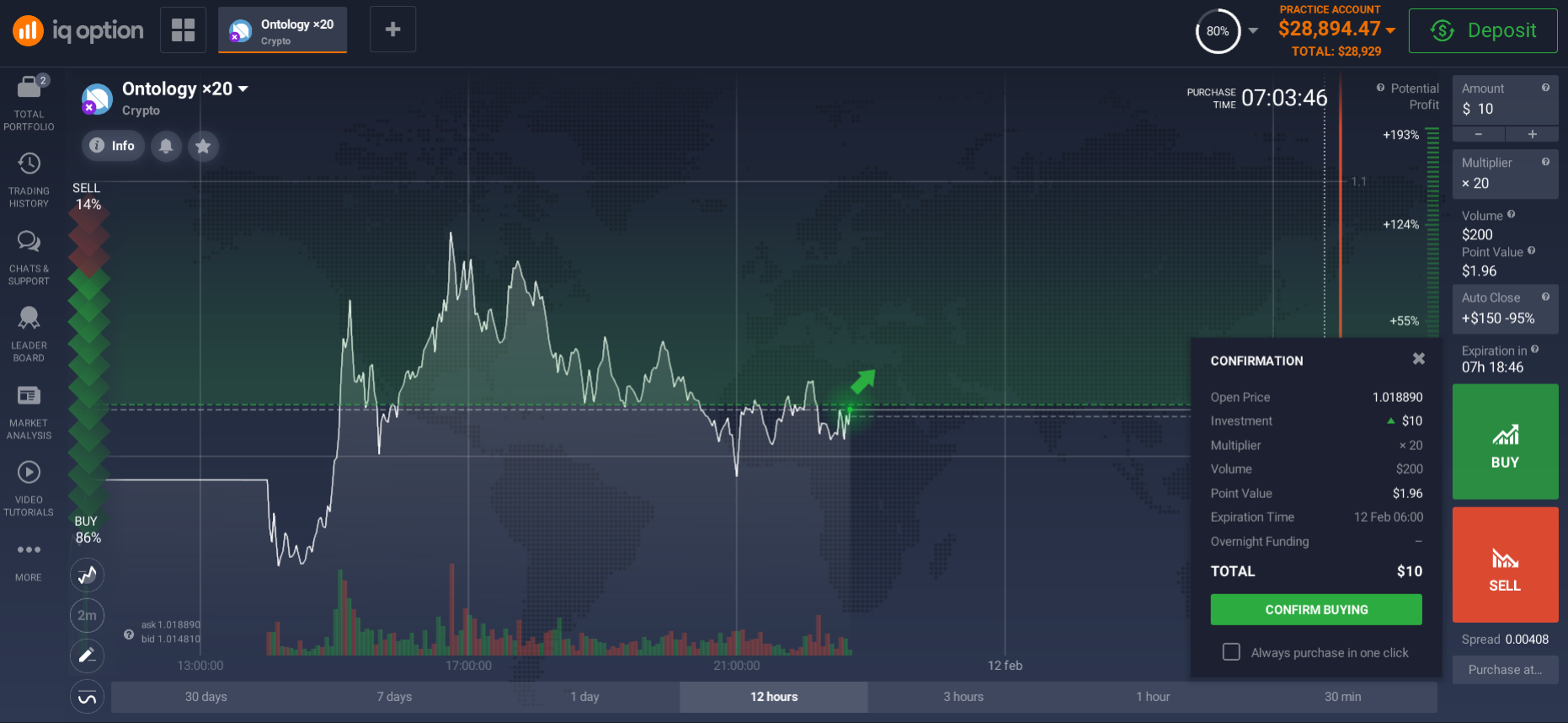 Where to buy Ontology
You can buy ONT on exchanges such as:
Binance.
Gate.io.
OKEx.
Bitbns.
To start investing in Ontology, you need to open a cryptocurrency wallet on the exchange of your choice. For storing ONT tokens, the most popular and widespread wallet is the NEON wallet. The wallet is available for all major operating systems.
You can also use the trading platform and buy Ontology in Pakistan by opening an account and executing trades. Using CFDs (Contracts for Difference) will allow you to open a long or short position in the selected cryptocurrency without transferring to its ownership. Trading with a cryptocurrency broker offers a number of advantages:
Access to the cryptocurrency trading industry.
The ability to open both long and short positions using CFDs.
Platform work 24 hours a day.
Various payment methods.
Easy registration process.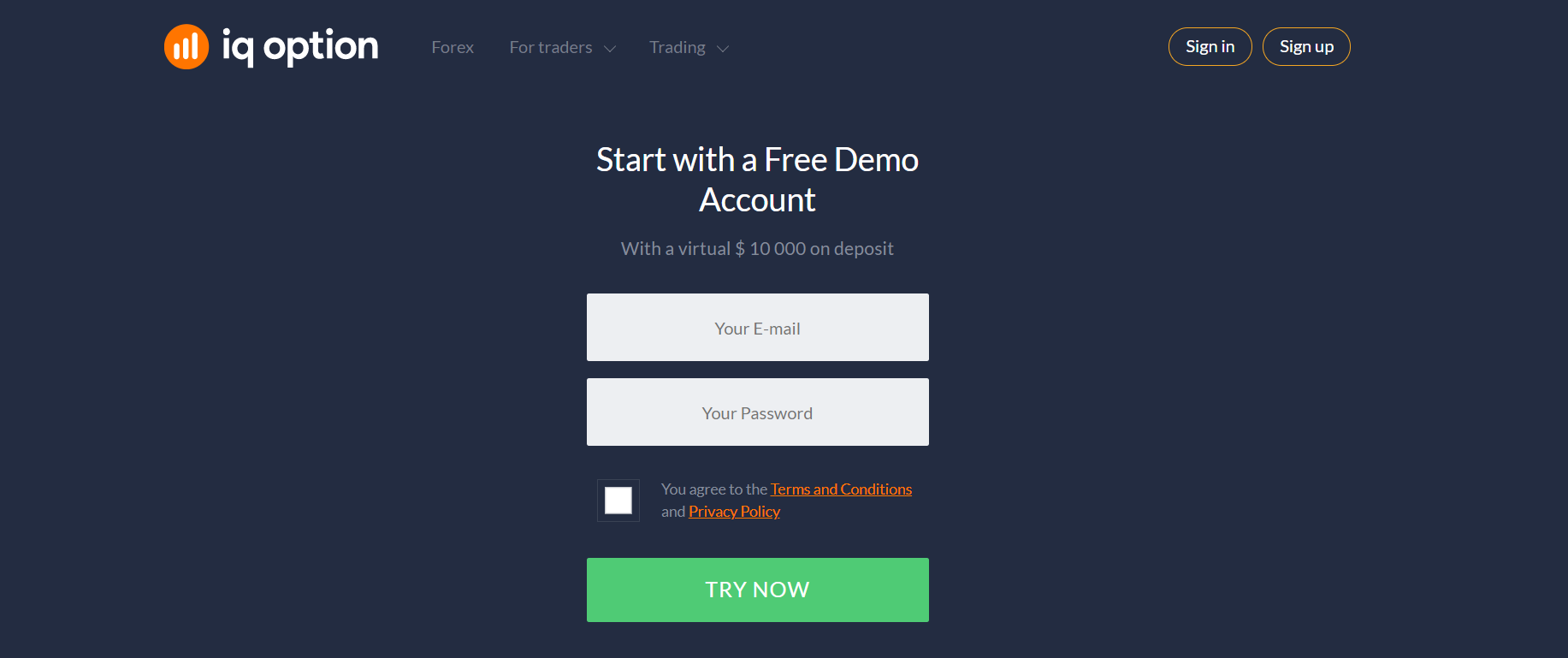 How to start investing in Ontology in Pakistan?
A successful investment is an investment in which you do not lose, but earn! To invest in Ontology in Pakistan, you need to choose the right platform, which will allow you to register and buy Ontology even faster.
The first step is to find the right platform. The next step is quick registration: the platform asks you for basic information and proof of identity. All you need to do now is deposit money - you can do this with a bank card, or a traditional transfer.
Often, novice investors come to the stock market without a definite plan - they invest money and buy currencies that they think may rise. The strategy requires the study of digital currencies, their growth potential and analysis.
Lack of strategy also means lack of goals - what do you want to achieve? How long does it take? If you want to be calm and know what smart investing is, you need to set specific goals for yourself. Calculate how much you want to earn, place your sales at a certain price and wait. The only thing you should do is set up an automatic sell if the price suddenly drops below an acceptable level.
Thanks to the strategy and automatic selling, you don't have to check the stock price every day. This way you remain calm and there is virtually no risk of making a mistake!
Many believe that the value of cryptocurrencies can be analyzed. This is done through technical analysis, which is a collection of different methods. The purpose of this analysis is to assess when it is time to buy or sell an asset. In short, technical analysis suggests that cryptocurrencies follow certain repeating patterns. During the analysis, you will come across indicators such as trend, moving average is one of the most commonly used indicators.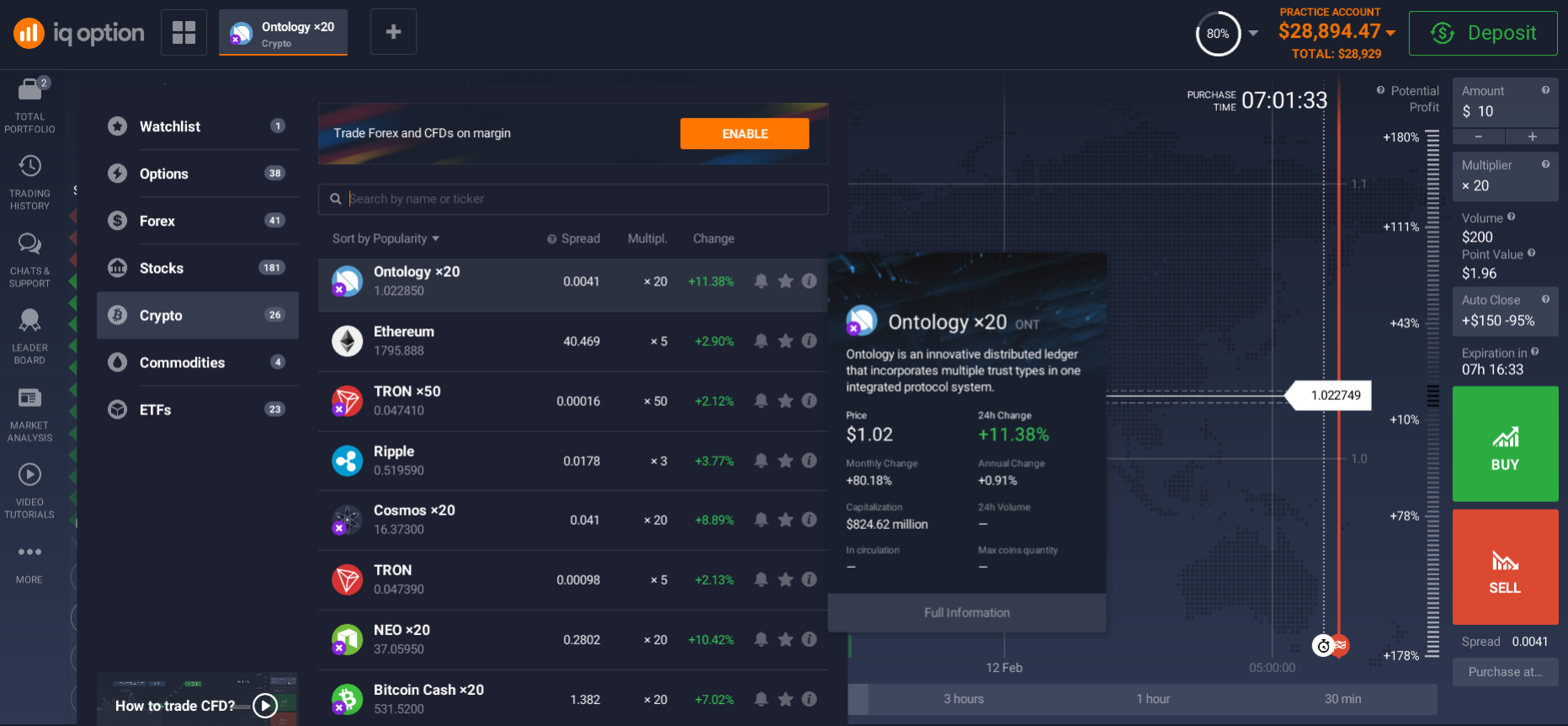 Should traders invest in Ontology in Pakistan?
Ontology aims to reduce the time a person spends building trust with other individuals or organizations. The authors of the project plan to achieve this by bringing as many people together as possible within the framework of the automation system. Together with NEO, ONT is trying to bridge the gap between blockchain technology and the real world. While the projects have similar goals, NEO specializes in digital assets and the global smart economy, while Ontology focuses more on trust, identity, data exchange and authorization. It is worth mentioning the Ontology team - they are people of authority in the field who have already achieved something. And, unlike many other blockchain projects, the Ontology team is targeting not only finance, but also insurance, government, medicine and other areas. It follows from this that Ontology is a large-scale project with great potential. And given the team's industry experience and clear vision for the project, it should come as no surprise that Ontology is working with NEO to implement new business mechanisms.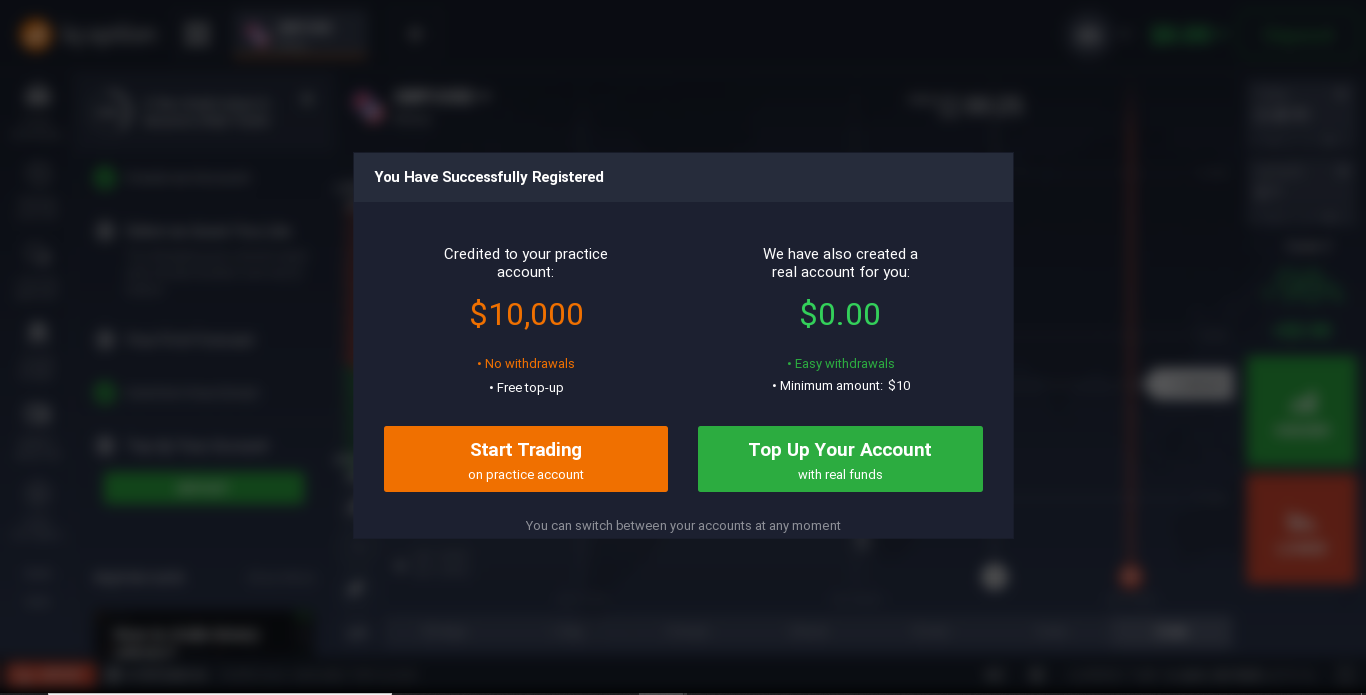 How to Buy ONT right now?
Now you can buy ONT in Pakistan with little effort! One of the most profitable instruments in digital currency trading is CFD - a contract for price difference. With its help, a trader can make a good profit, while having a small amount of free capital. Participants in such transactions do not burden themselves with property rights, which gives serious advantages.
A reputable broker and a safe, reliable trading platform are the keys to your success! We are sure that you will definitely succeed and make a lot of profitable deals! We wish you every success!
SIMPLE AND RELIABLE
MONEY WITHDRAWAL