It makes sense that interest in cryptocurrency is growing as the price of bitcoin storms to new heights. According to Google Trends, a surge in user interest in cryptocurrencies occurred in late February. At that time, bitcoin reached a local high of $58,000.
What is Stellar?
Stellar (XLM) is a decentralised peer-to-peer network often seen as XRP's main competitor, even though the systems offer different solutions to the same problem (payments). The difference is that XRP appeals to banks, while Stellar (XLM) is a form of payment developed from the ground up for the masses. Stellar is good at quick and inexpensive everyday purchases.
Stellar's own token is called Lumens or XLM. Stellar is currently the 11th largest cryptocurrency by market capitalisation with a value of $9.16 billion. Interested in Stellar (XLM) but don't know what it's about or where to start? No problem. This guide is written specifically to teach you everything you need to know about the project and prepare you for the most comfortable cryptocurrency buying and selling experience to date.
Stellar is the network, and Lumens is its cryptocurrency.
The Stellar Network is a decentralised peer-to-peer structure, and Lumens (XLM) is the token that supports it.
The underlying idea behind Stellar is that anyone who uses its services can transfer anything from traditional currencies to tokens that represent both new and existing assets (dollars, euros, bitcoins, stocks, gold and other valuable tokens). Then these assets can be exchanged between users with minimal fees using Lumens.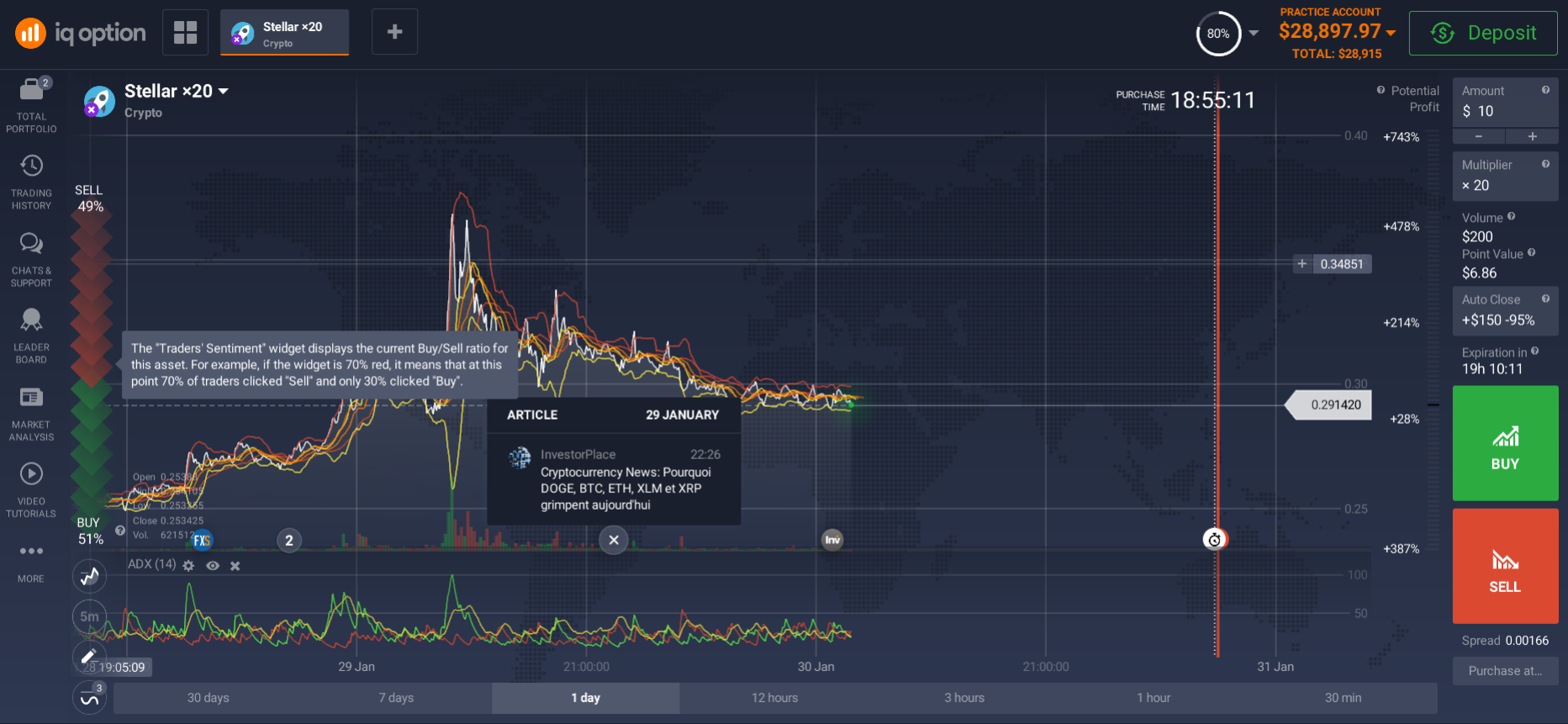 How does Stellar work?
The Stellar network is a decentralised network of servers linked by a typical blockchain, with each server operating independently. In other words, each node is interconnected with the others but is not controlled by any central node. The network enables transactions through synchronisation and consensus-building. This, in turn, facilitates a comprehensive and uniform distribution of the network's registry. Anyone can become a verification node (server) of Stellar Core by doing so using the Stellar Consensus Protocol (SCP).
The Stellar Consensus Protocol (SCP) is a transaction verification algorithm. It allows the network to scale faster and more efficiently than most blockchains based on a proof-of-work protocol (such as Bitcoin). The network is also, albeit theoretically, more decentralised because it uses an interesting feature called "anchors".
Anchors act as trustees responsible for people's deposits and issuing credit on the blockchain. In addition, anchors function as a bridge between various digital assets and the Stellar blockchain.
What makes Stellar unique?
What makes Stellar unique? Why do many people want to buy XLM? The uniqueness of Stellar lies in its comprehensiveness. This cryptocurrency has the following features:
Full decentralisation
Ease of use

Support for multiple currencies and asset types

Fast and almost free transactions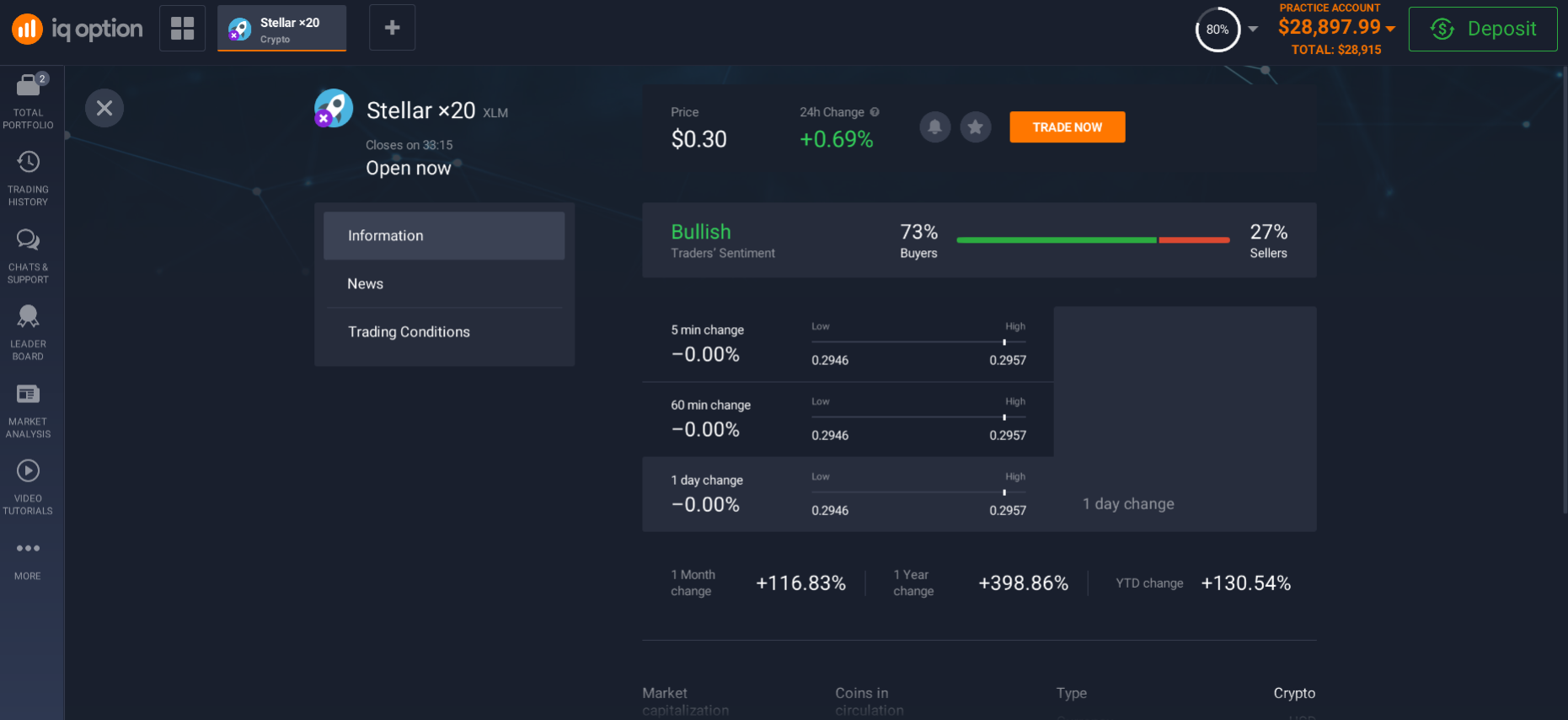 What is the value of Stellar?
So, why buy XLM? Although Stellar was initially launched with an expectation of a 1% annual inflation rate, its economics have changed over time.
As of the end of 2019, the 1% annual subsidy is no longer in effect, as Stellar users voted to end the cryptocurrency's programmatic increase in volume. This year, the Stellar Development Foundation also regulated the XLM economy by deciding to cut its XLM tokens.
In addition to the limited maximum number of tokens possible, Stellar's value relies on the cryptocurrency's usage options, as well as its ability to transfer digital assets across borders cheaply and efficiently.
Benefits of Stellar and Characteristics of XLM
What do you get if you decide to buy Stellar? The system offers benefits such as:
High speed. A cross-border transaction is carried out in seconds.
Minimal fees. The fee will be 0.00001 of the whole coin. At the July 2021 exchange rate, this is $0.00002688.

The user can also exchange or transfer any tokenised assets.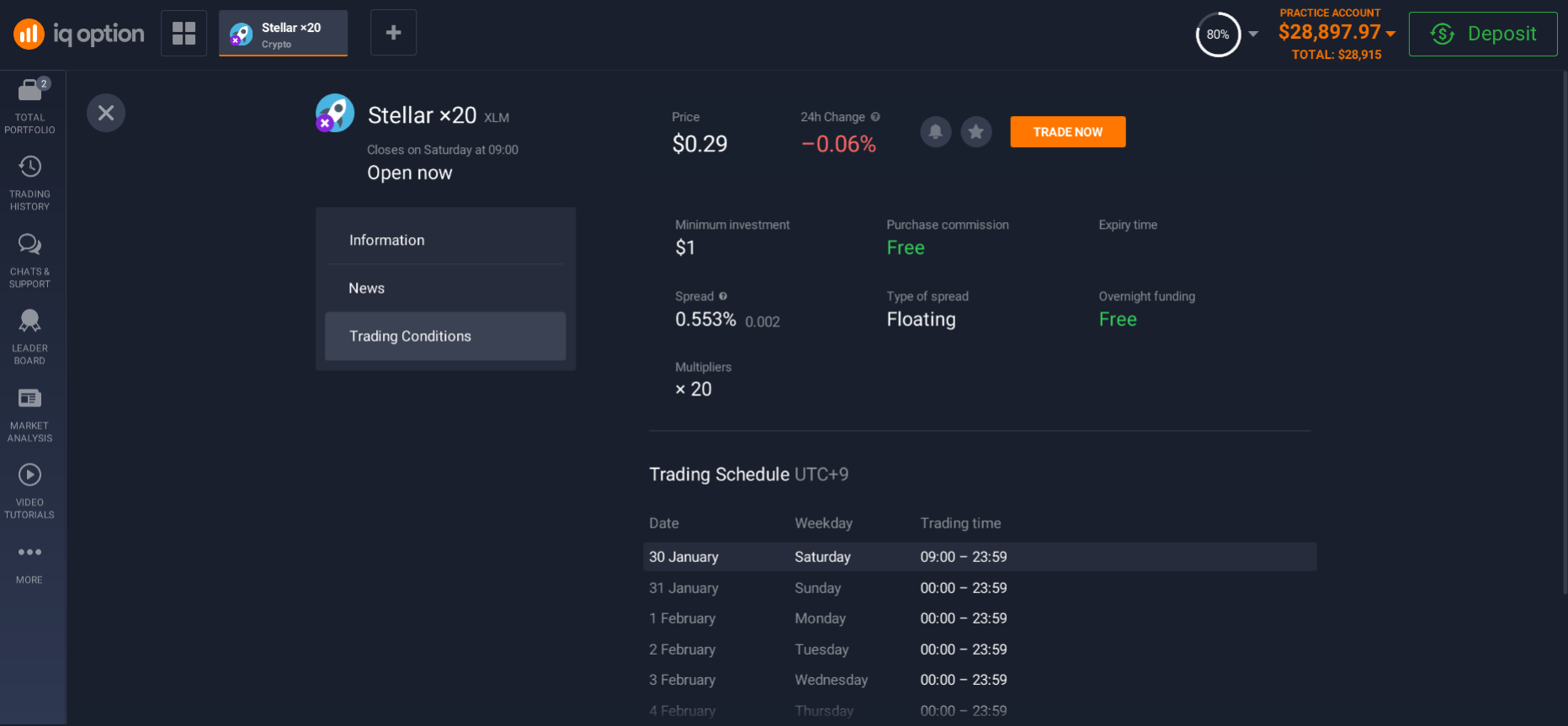 Features XLM
Stellar (XLM) is a popular cryptocurrency with the parameters listed in the table:
| | | |
| --- | --- | --- |
| CHARACTERISTICS | | COMMENT |
| Ranking on Coin Market | | #21 |
| Market capitalization | | $6,243,709,933 |
| Number of coins circulating in the market | | 23.29 billion (46%) |
| All-time low price | | $0.001227 (November 18, 2018) |
| Maximum price for the entire period | | $0.9381 (4 January 2018) |
Who created Stellar?
The creator of Lumens and co-creator of Stellar is Jed McCaleb. He is also the founder of the Stellar Development Foundation, the development team behind the project. McCaleb is also known in the crypto sector as the first primary bitcoin exchange creator, Mt Gox.
McCaleb was Ripple's chief technology officer (CTO), the company best known for developing the XRP Ledger. However, he left the project in 2013, following the creation of Stellar.
In addition to McCaleb, other notable figures in the XLM ecosystem include David Mazieres (creator of the Stellar consensus protocol), Denel Dixon (CEO and CEO of SDF), and Joyce Kim (co-founder of Stellar and former CEO of SDF).
How many Stellar coins (XLM) are in circulation?
At launch, Stellar issued 100 billion lumens (XLMs), with the total token volume increasing by 1% annually until 105 billion XLMs. However, after 2019, that number dropped to 50 billion and a bit.
XLM also burns 100 "pods" (strings, 0.00001 XLM) on every transaction. It helps prevent blockchain spam attacks with invalid transactions.
How is the Stellar network secure?
The Stellar network is fully decentralised, as anyone can become a valued node, making it very secure. On top of that, the project has solved the fundamental problem of many blockchains with zero transactions (spamming invalid transactions) by introducing a minimum fee per transaction.
How to use Stellar?
So why invest in Stellar? XLM's strength lies in the Stellar network, which has established partnerships worldwide. The platform is even integrated with Samsung Mobile, whose list of partners includes IBM, Stripe, Wirex, SureRemit, Smartlands, etc.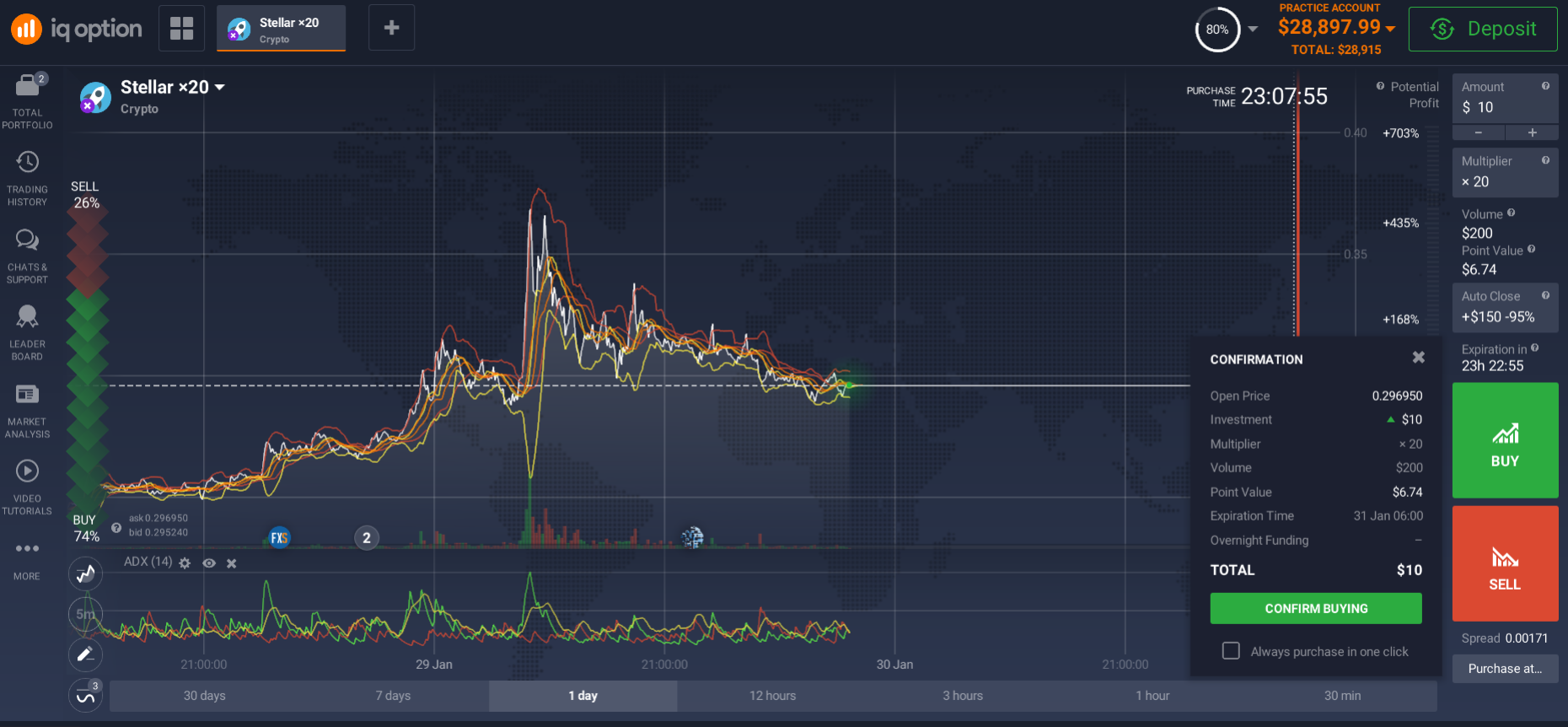 Where can I buy Stellar (XLM)?
You can buy currency from exchanges and currency exchanges. For example, if you want to buy Stellar in Pakistan, the coin is traded on most major CEX exchanges and DEX within the platform, such as Binance, Bittrex, Huobi. Users can also buy the cryptocurrency through a third-party exchange site. But we recommend that you purchase cryptocurrency through trusted and reliable exchanges.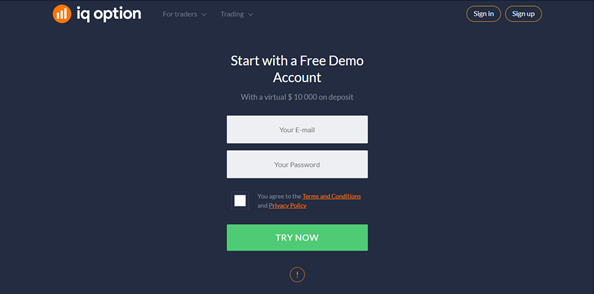 How to choose a wallet for Stellar?
Stellar is a large and well-known cryptocurrency supported by many different wallets. Each user should choose a wallet based on their needs and objectives.
You can buy, sell or exchange XLM for any other cryptocurrency in just a few seconds, choose a secure platform to store your tokens.
Ways to invest
How else can I invest in Stellar in Pakistan? Another well-known way to make money is by investing in the token: trading. One of the riskiest but potentially profitable methods is leveraged trading.
CFDs (Contract For Difference) are a fantastic tool for trading, but only if you know what you're doing. They are highly efficient, cost-effective and tax-efficient tools that allow you the flexibility to trade across different markets and asset classes.
The number of professional traders and funds that use CFDs as a substantial part of their portfolio demonstrates the benefits that CFD trading can bring to your account. First, however, there is a lot to understand about how these complex financial instruments work in real market situations.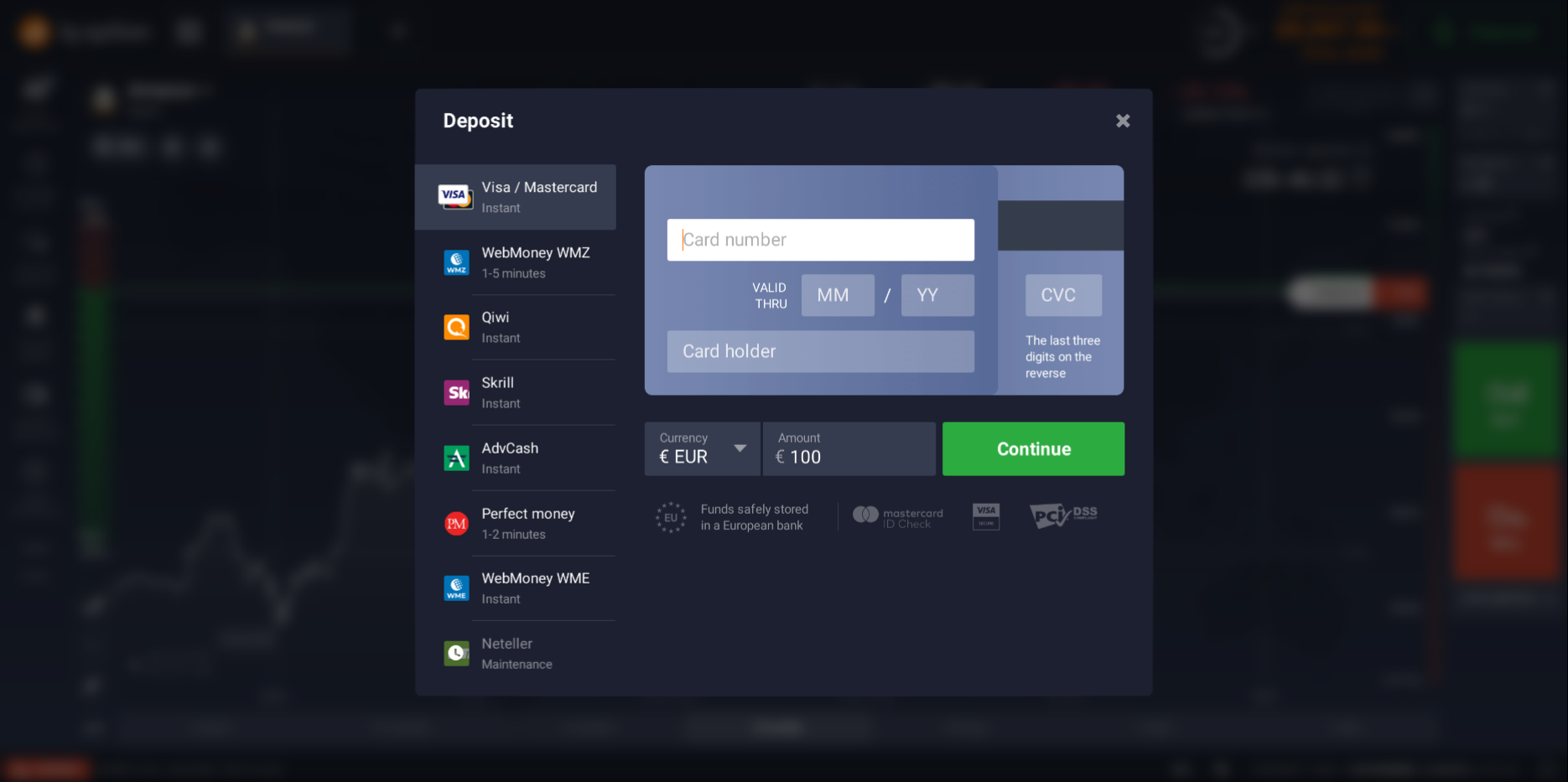 CFD Example
If you still have the question "What is CFD trading?" here is an example of putting it into practice. Let the initial price of the cryptocurrency be $100. Then, you conclude (buy) a contract for the difference of 1000 cryptocurrencies. If later the price goes up to $105, the difference paid to the buyer by the seller will be $5,000. Conversely, if the price falls to $95, the seller receives the $5,000 price difference from the buyer.
The contract does not involve the physical ownership and purchase/sale of the underlying shares, allowing investors to avoid taking title to the assets and the associated transaction costs.
How to start trading cryptocurrency
Cryptocurrencies are becoming an increasingly popular investment vehicle, but beginning traders are often discouraged by the initial difficulties. Here's how to take the first step and start trading digital assets.
For beginners, swing trading, where trades are made for a period of one to several days, and sometimes weeks, on one or two assets, is best suited. The price movement in such a period is smoother than in intraday trading, and, accordingly, the novice trader will react less to minor fluctuations and be nervous. Experts advise not to look at the quotes every half an hour after buying an asset.
"The strategy for beginners is simple - buy and forget for a while. The main thing is not to watch what happens in the market every half hour because volatility on the news can drive you crazy."
Initially, profits can be low, but first, you have to learn how to manage risk before applying more unorthodox strategies.
The bottom line
Traders use fluctuations in cryptocurrency quotes to make profits. Crypto trading is becoming less and less different from trading other assets. So, you can start learning trading right now with a minimum amount of budget. Every step you make will help you to get what you deserve.
SIMPLE AND RELIABLE
MONEY WITHDRAWAL