​​Tether (USDT) was the first cryptocurrency to achieve Stablecoin status. It is a category of digital assets whose worth is pegged to the exchange rate of fiat money.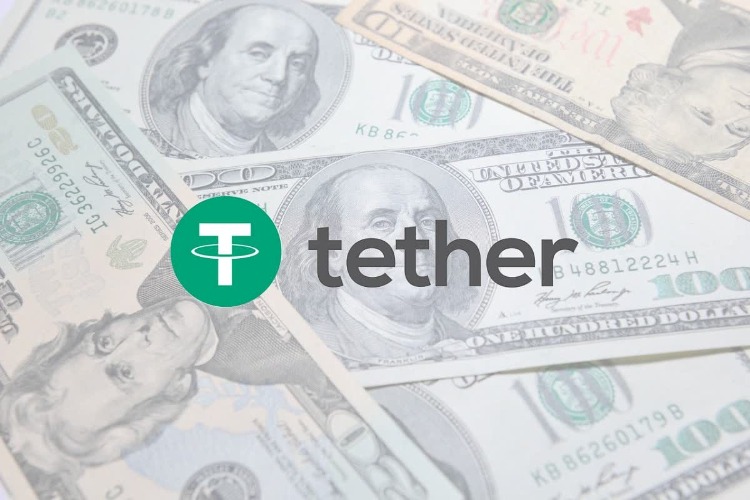 USDT cryptocurrency, what is it?
The name itself clarifies that this token is directly related to the dollar. The letter "T" is taken from the English Tether, which translates to peg, meaning that this digital coin is tied to the American dollar. That was the goal of its creators, to combine national fiat money with cryptocurrency capabilities. In this post, we talk about USDT. Although Tether Limited issues both euros (EURT) and Japanese yen (JPYT), they are less common.
The USDT cryptocurrency is a hybrid of fiat money and crypto. The platform is based, like Bitcoin, on blockchain, plus a unique Omni Layer protocol. Each USDT coin is backed by real funds held in company accounts. Accordingly, the value of such currency is correlated with the fiat dollar, although small fluctuations (within one per cent, upwards/downtrends) are periodically observed on various trading floors.
That is why the PoS (Proof of Solvency) method has been replaced by the PoR (Proof of Reserves) method. So put, as much USDT is in circulation, so much is in the company's account. That being said, anyone can verify the reality of the collateral. Tether Limited provides open access to information about its bank accounts.
In addition, independent audits by Taiwanese and American firms (for example, TOPSUN CPAs & Co and Friedman LLP) are regularly conducted, which publish the results on their resources.
It is a critical point for those who want to buy USDT. With this practice, the user gets a reliable and transparent system that combines all the benefits of blockchain with the stability of the dollar exchange rate.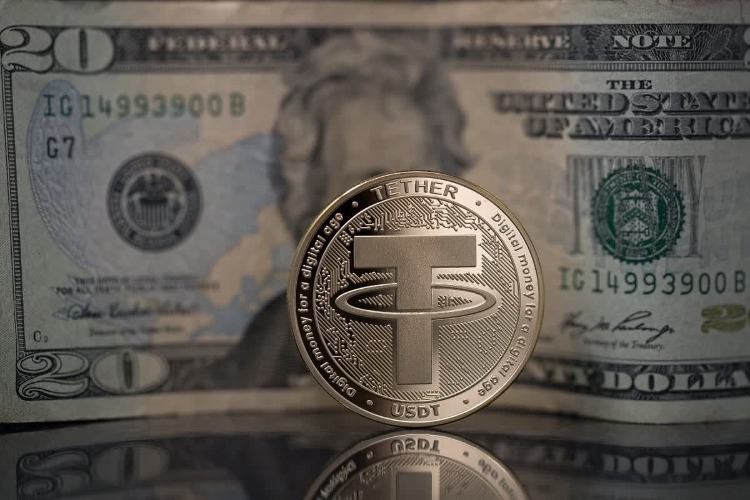 History of Tether (USDT)
In 2012, programmer J.R. Willet found a way to create new assets based on bitcoin. His technology was tested for a year, and Mastercoin cryptocurrency was released in July 2013. Later, an organisation with the same name was created to promote the protocol. Sometime later, it was renamed Omni Foundation.
In 2014, project leaders Brock Pierce and Craig Sellar joined forces with entrepreneur Reeve Collins. Together, they launched the startup Realcoin. And in the same year, a cryptocurrency with the same name (Realcoin) was launched. It was developed based on the bitcoin blockchain using the Omni Layer protocol.
What made this asset attractive was a combination of several essential characteristics:
exchange rate stability;
complete transparency;

a high level of reliability;

security.
Even before the end of 2014, Realcoin was rebranded. As a result, the cryptocurrency was renamed Tether (USDT). And in early 2015, it was listed on several exchanges and began trading in pairs with different digital currencies.
Previously, the creators of Tether claimed that each unit of this asset is backed by one US dollar. But following court proceedings in 2018, management's stance has changed. Now, "USDT collateral" should be understood to mean not just cash dollars but also loans made by partner companies of Tether Limited.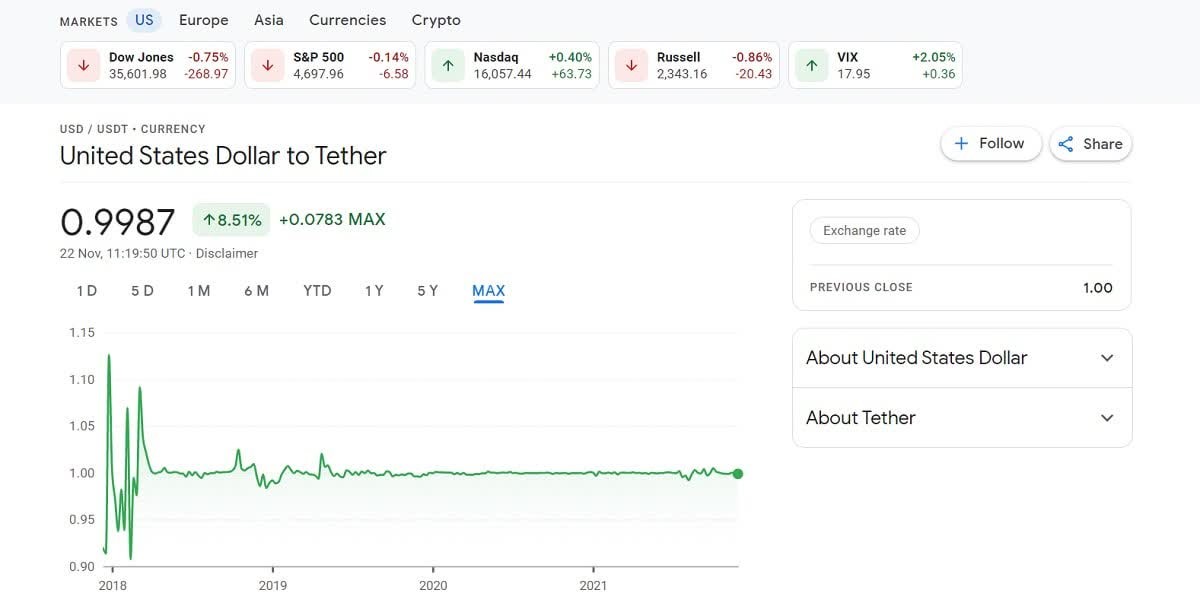 Features of Tether
What features make Tether stand out in the cryptocurrency market? Why are so many people looking to buy Tether?
The main difference between this stablecoin and other cryptocurrencies is that it has no transaction blocks and is backed by fiat currency reserves. That is, Tether has no blockchain of its own. Instead, already off-the-shelf decentralised systems are used to sell tokens. USDT can be purchased using any type of money transfer to the accounts of Tether Limited.
The functioning of this stablecoin is supported by various open protocols. One of them is Omni Layer. It is needed to interact with the bitcoin blockchain and issue and redeem USDT based on it.
This is where the consensus principles of the different currencies come into play:
Fiat money uses the Proof of Solvency principle.
Cryptocurrency works on Proof-of-Work algorithms, Proof-of-Stake, or other variants.
In the case of Tether, the Proof of Reserves method is also used.
The essence of this format of operation comes down to two processes:
On the bitcoin blockchain, the amount of tokens is verified. Standard publicly available tools are used to do this.
The total value of the tokens is validated by the stock of dollars in bank accounts. In addition, periodic checks from independent auditors are conducted to monitor the situation.

The amount of funds available is published by Tether Limited on its official website.
How Tether works
Anyone looking to buy USDT should make an effort to learn all aspects that relate to the cryptocurrency.
Initially, USDT was based on the Omni Layer protocol, which acted as a superstructure for the VTC blockchain. Later, when the Ethereum platform became very popular, it was decided to link part of the Tether emission to it. As a result, Tether Limited issued ERC-20 tokens (in January 2018).
Through this transition, users gained the following benefits:
The ability to use Tether for smart contracts (previously, USDT could only be sent and received).
Access to decentralised applications. Such applications can perform many additional useful functions.

Later, the creators of USDT decided to continue their experience and started using other blockchains. In 2019-2021. tokens were issued on the following distributed networks:
Binance Smart Chain.
EOS.
Tron.
Bitcoin's sidechain - Liquid Network.
Algorand 2.0.
Solana.
Bitcoin Cash.
OMG Network sidechain.
Tether uses separate wallets on different blockchains. And their addresses are different. When users deposit or withdraw USDT to cryptocurrencies, they can choose which blockchain the transaction will be processed through. Depending on the choice, the wallet address is selected. For example, if the Tron network has been selected, the funds will be sent to the TRX-20 address.
Coin emission
The company has decided not to limit the emission of new Stablecoins. It is showing a fairly rapid issuance rate, which has repeatedly caused excitement among crypto investors and regulators, as they were wary of market fluctuations.
The generation of new tokens increases the capitalisation of the project.
A mechanism to limit issuance is usually needed for cryptocurrencies to combat high volatility and inflation. But Stablecoin does not need it. Therefore, the lack of restrictions is justified.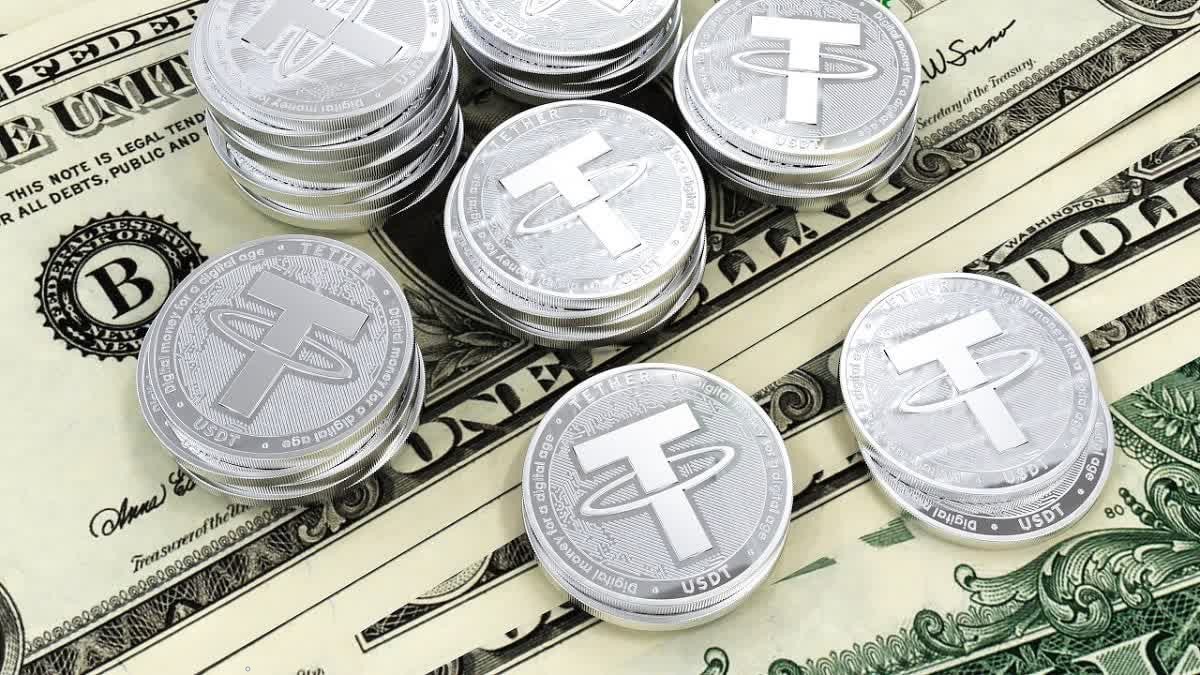 Collateral
Tether is pegged to the real world currency USD. Scandals were surrounding the project in 2018-2019, as there were doubts that real dollars backed all tokens. But in 2021, independent third parties confirmed 100% backing.
Deltec Bank, whose accounts held the assets, made the first such announcement in the winter of 2021. CEO Gregory Pepin said he was ready to confirm: every token is backed by reserves. And there are more of them than there are coins in circulation.
In March 2021, Moore Global, an independent international consulting firm, also confirmed full collateral.
On 30 July 2021, consultancy Moore Cayman confirmed that financial reserves are still sufficient. Its total assets are 67.7 billion, and the number of tokens generated is 62.6 billion. The distribution of the reserves: most (about 49%) are concentrated in securities, 22.5% are in tax bills (US) and 10% are in cash, deposits that can be withdrawn within 2-3 days.
Advantages and disadvantages of Tether
Once you know the benefits of Tether, you can understand why you should invest in Tether. The USDT cryptocurrency has a number of important advantages that are worth noting:
Full transparency of settlement. The creators of the asset claim that they constantly analyse the correspondence between the money in the company's vault and the total balance of client accounts. Information on both is in the public domain and is regularly updated.
The speed of transactions is high. Sending and receiving coins takes a minimum amount of time. This payment format is much faster and more convenient than dollar transfers. Especially, if the participants of the transaction are located in different countries.

Low volatility. An important advantage for those looking for a capital preservation tool. Token rate does not fluctuate as much as the BTS price, there are practically no fluctuations.

Low commission. Transactions between two Tether accounts are quite cheap.

Application of different blockchains. USDT is transferred to any wallets that support this token. It is more convenient to use this way of money transfer than to transfer even fiat currency (particularly the dollar).

High level of stability in the market. The most demanded fiat currency backs this cryptocurrency in the world.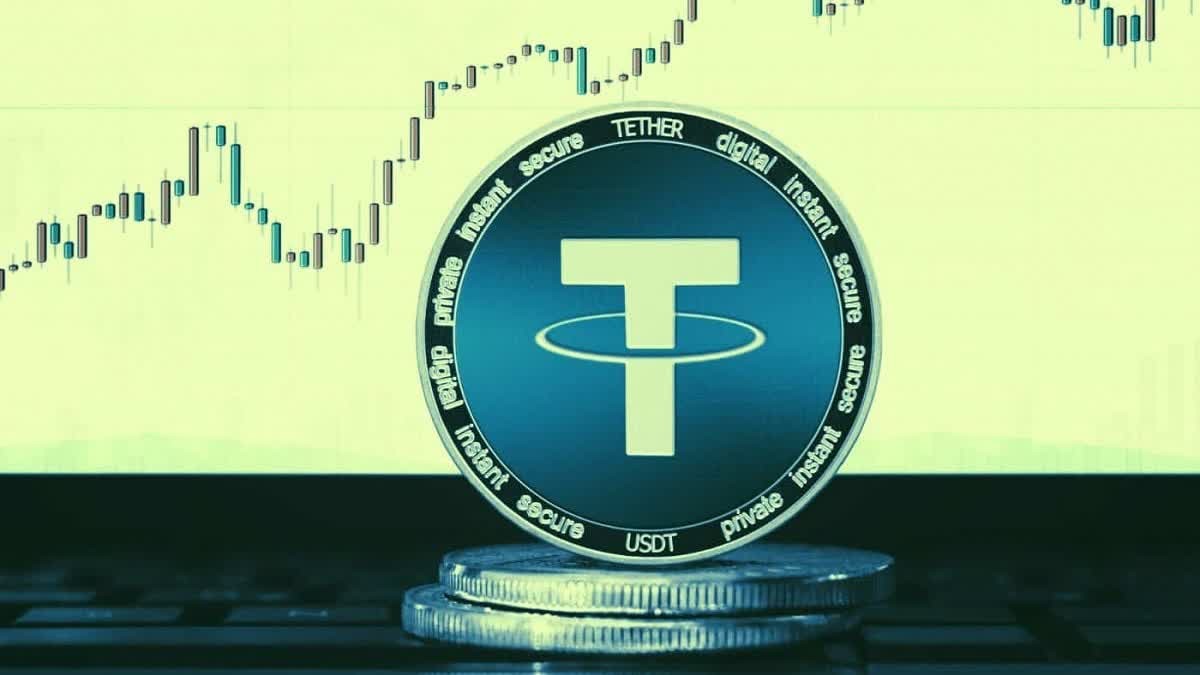 Disadvantages of Tether
The disadvantages of USDT are the risks associated with reservation problems. There is a lot of information on the web that Tether Limited has collateral for about 70% of created tokens. And the company's official documentation states that USDT is not a payment instrument or money. For that reason, the issuer has no obligation to exchange its token for dollars. It also gives no guarantee that USDT will be exchanged on other platforms.
Although USDT is believed always to have a value of $1, there are sometimes notable fluctuations:
In April 2017, the USDT exchange rate momentarily dipped to $0.91;
In December of that year, Tether reached $1.1.

But such spikes are infrequent. For the most part, the stablecoin exchange rate does match the reported $1. And the size of deviations very rarely exceeds 1%.
Large investors should pay attention to such nuances. For example, if stablecoin loses its collateral at some point, its holders could incur losses. But this is only a theoretical risk, as USDT is currently one of the most popular tokens.
How to Buy USDT
So, why buy Tether?
Taking profits in Tether is a profitable and convenient solution for those trading in the crypto market. Unfortunately, when users withdraw a profit in cryptocurrency, they risk losing part of their income due to a drop in the exchange rate. However, if one exchanges the coins received after closing the transaction into USDT, there will be no loss, as the exchange rate of this token has minimal fluctuations.
There is another plus in favour of USDT: you do not need to open a bank account to buy and sell USDT. On the Binance exchange, you can buy it for cryptocurrency or fiat. This is how you can buy Tether in Pakistan.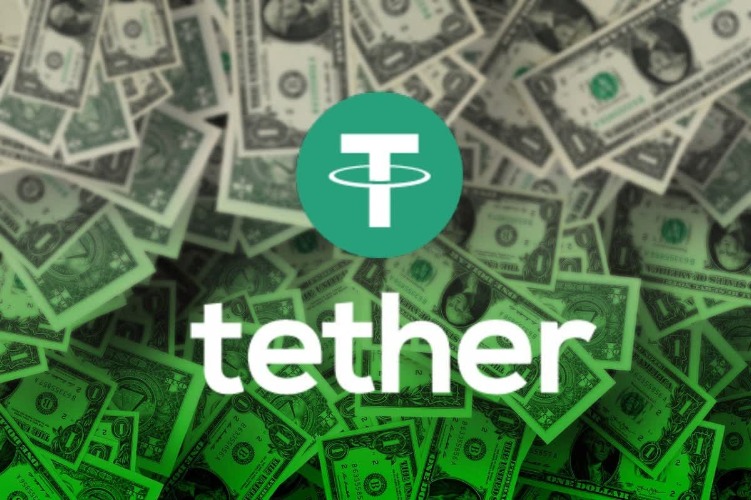 Where to store Tether
If you decide to invest in Tether in Pakistan, be sure to research the storage of the currency.
The specifics of how to store and operate tokens depends on which blockchain cryptocurrencies are implemented. In most cases, the tools that are used to handle the base currency of the chosen blockchain will suffice.
An example would be Tether, implemented on the Ethereum blockchain. It is stored on several trusted wallets:
Multicurrency. Exodus, Trust Wallet, Jaxx and Atomic Wallet.
MyEtherWallet.

MyCrypto.

If a token implemented on the TRON blockchain has been selected, any wallet from the list posted on the official website of this cryptocurrency will be suitable.
USDT can be conveniently stored in Binance Chain and Binance Smart Chain blockchains or simply in a Binance exchange account.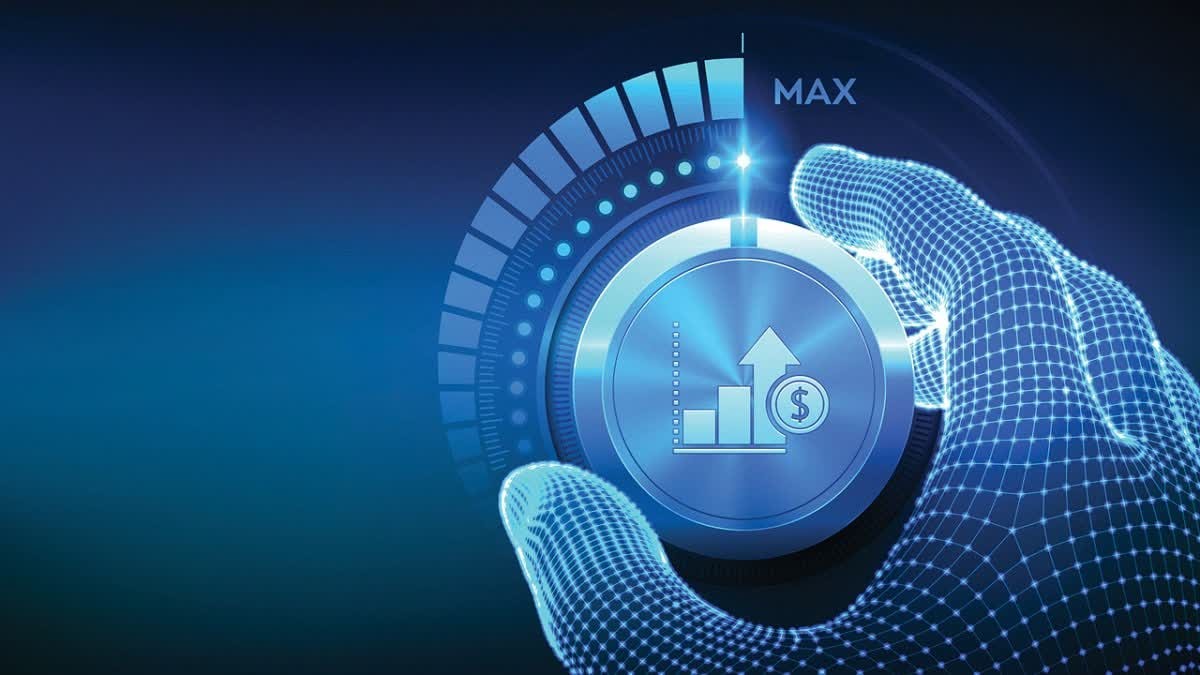 Tether is a significant and practical asset that harmoniously combines the best characteristics of cryptocurrency and fiat money. Thanks to its features, it has earned immense popularity in the cryptocurrency community. Traders constantly use it in their trading, and ordinary users use it for interpersonal settlements. So develop inside yourself and earn!
SIMPLE AND RELIABLE
MONEY WITHDRAWAL