History of Uniswap (UNI)
The idea of launching an automated market maker (AMM) based on the Ethereum blockchain to generate liquidity pools to trade tokens belongs to developer Hayden Adams.
He has a bachelor's degree from Stony Brook University in engineering, worked as a mechanical intern at Vista Wearable Inc. and as an engineer at Siemens.
His interest in blockchain was sparked in 2017 by the advice of a friend—Karl Flesch, a developer at the Ethereum Foundation. After two months of learning Solidity (the most popular language for deploying smart contracts) and JavaScript, he decided to create his own decentralised financial instrument, Defi - the crypto-exchange Uniswap.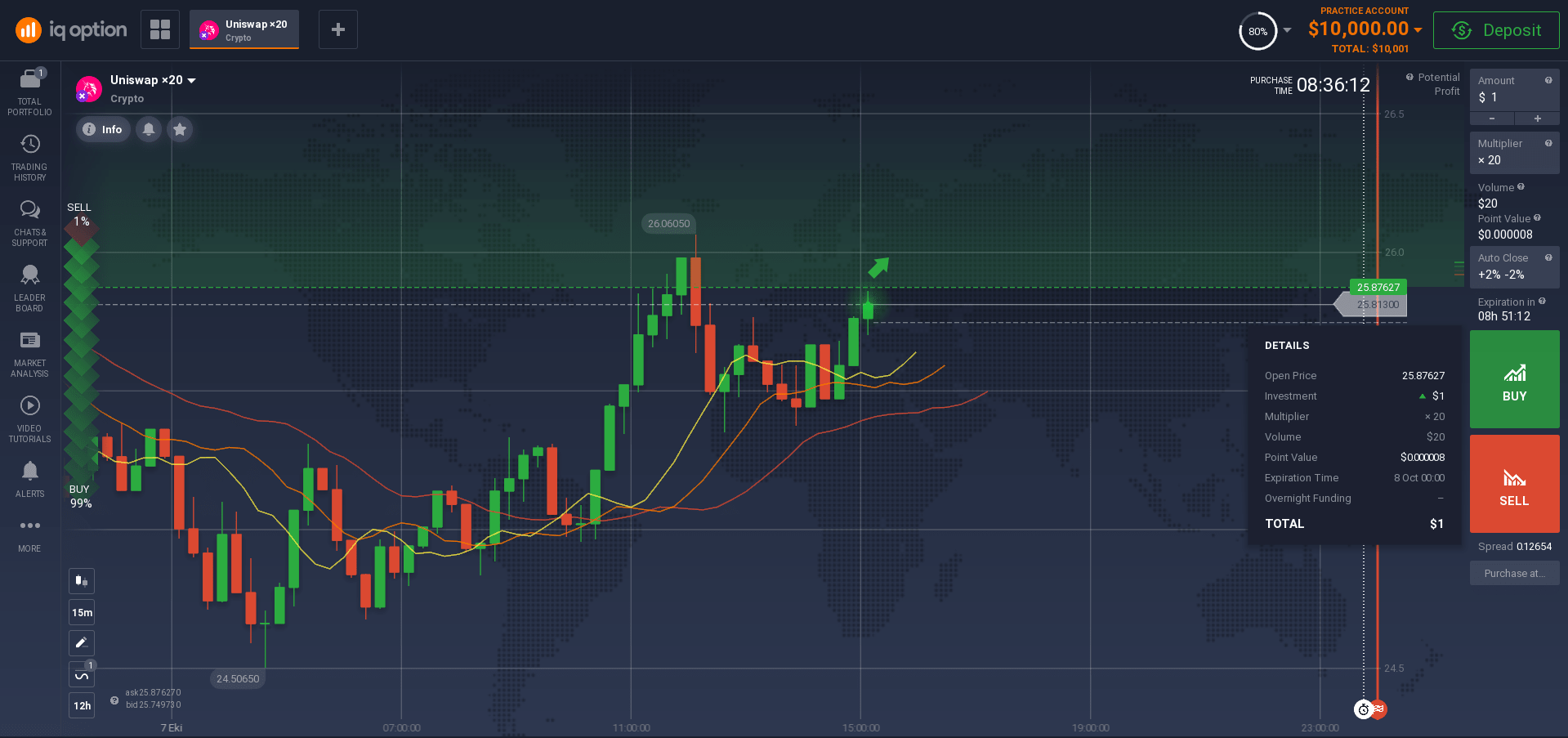 The protocol was originally to be called Unipeg. It is a union of 2 English words: pegasus + unicorn. But Vitalik Buterin suggested a more sonorous and concise name, which Adams also liked.
The developer participated in the Ethereum Foundation's grant programme and won in the end-user build category. In the summer of 2018, he was awarded $100,000 to implement the project.
The decentralised exchange development involved programmer Callil Capuozzo, who has worked at Google and Microsoft, Andy Milenius, Philip Dayan, and others.
Uniswap stages of development
Any information about cryptocurrency is vital for someone who wants to buy Uniswap. Such information increases the credibility of the crypto. The main stages of the creation of this cryptocurrency are highlighted below.
Creation stages:
March 2018. Demo version of the protocol introduced.
2 November 2018. The launch of DEX took place. The platform had no token of its own, no transaction fees, and the listing of new coins was also free.

April 2019 Paradigm Investment Company held a fundraiser and raised over $1 million for the project, which was needed to update the protocol.

April 2020. Top capitalised cryptocurrency company Coinbase invested 1 million stable coins in the USDC/ETH DEX liquidity pool.

May 2020. A second, updated version of the V2 protocol with improved specifications is released.

July 2020. The exchange confirms its leadership position among other DEXs. According to some sources, 37.2% of all trading on decentralised platforms was conducted through it. It was also reported that the marketplace leads in the number of cryptocurrencies (2,810) by a wide margin over rival IDEX (1,184 coins).

16 September 2020. To regain the leadership of DEX, UNI's native token was created to manage the network. It provided shared ownership of the system and the community and gave a voting tool for protocol updates.

With this move, trading volume exceeded $425 million and allowed DEX to overtake even Coinbase.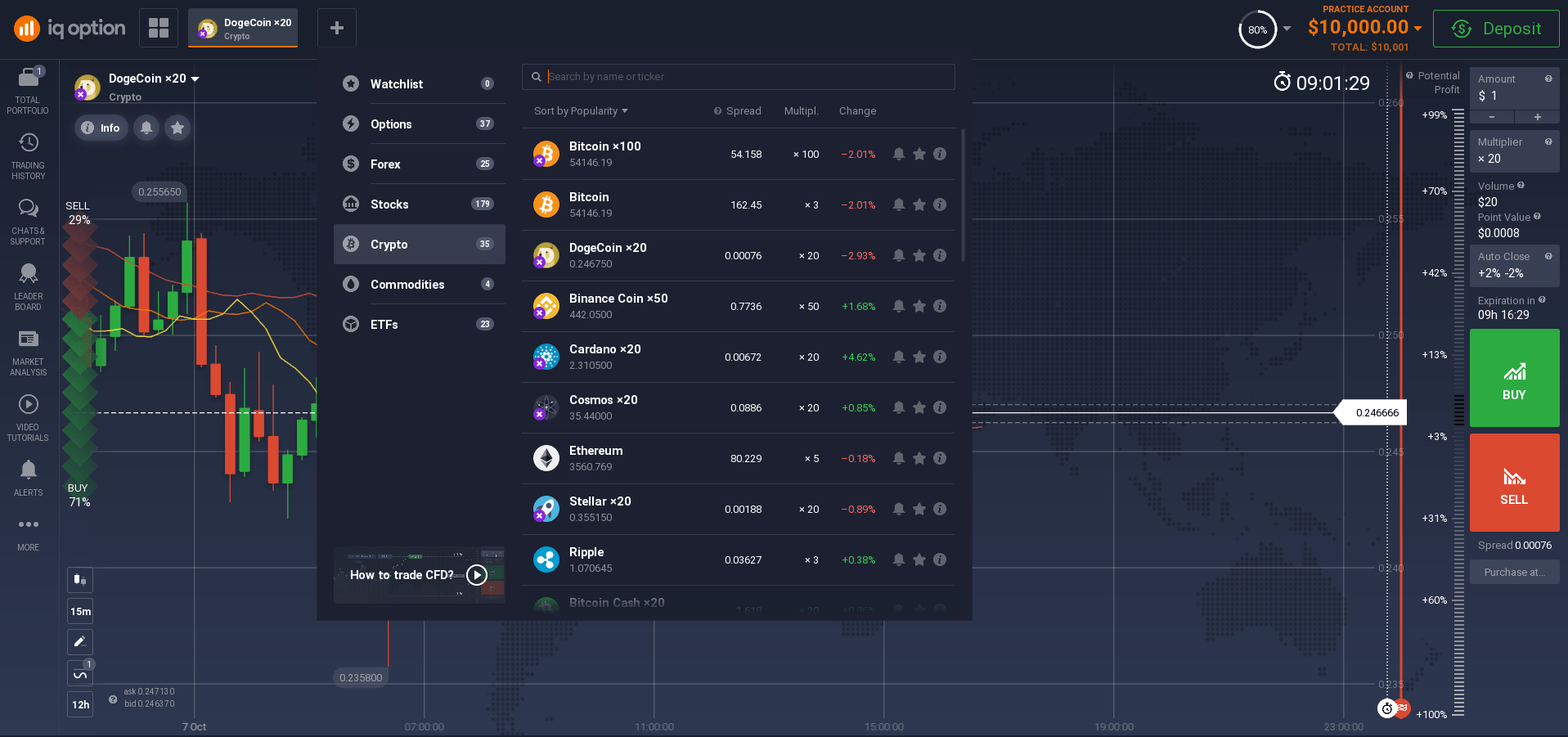 Immediately, 1 billion units of UNI cryptocurrency were generated.
Community members immediately received the first 150 million coins (15%): liquidity providers, users and SOCKS NFT token holders. But 430 million (43%) to be gradually distributed through grants, funding programmes, and community initiatives. 40% in year 1, 30% in year 2, 20% in year 3 and 10% in year 4.
Distribution to community members, investors and developers alike will be done over four years.
December 2020. Successful voting was held for the first time. This was the third one, but the previous ones did not get enough quorum. Grant scheme adopted: small projects will be funded first, and in 2021 participants in community development events will be able to earn rewards.
May 2021 Updated version of Uniswap V3 launched.

July 2021 Level 2 solution implemented to increase scalability Optimistic Ethereum. As a result, transactions became faster and cheaper.

If you are going to invest in Uniswap, it is impossible to overlook the promise of this cryptocurrency.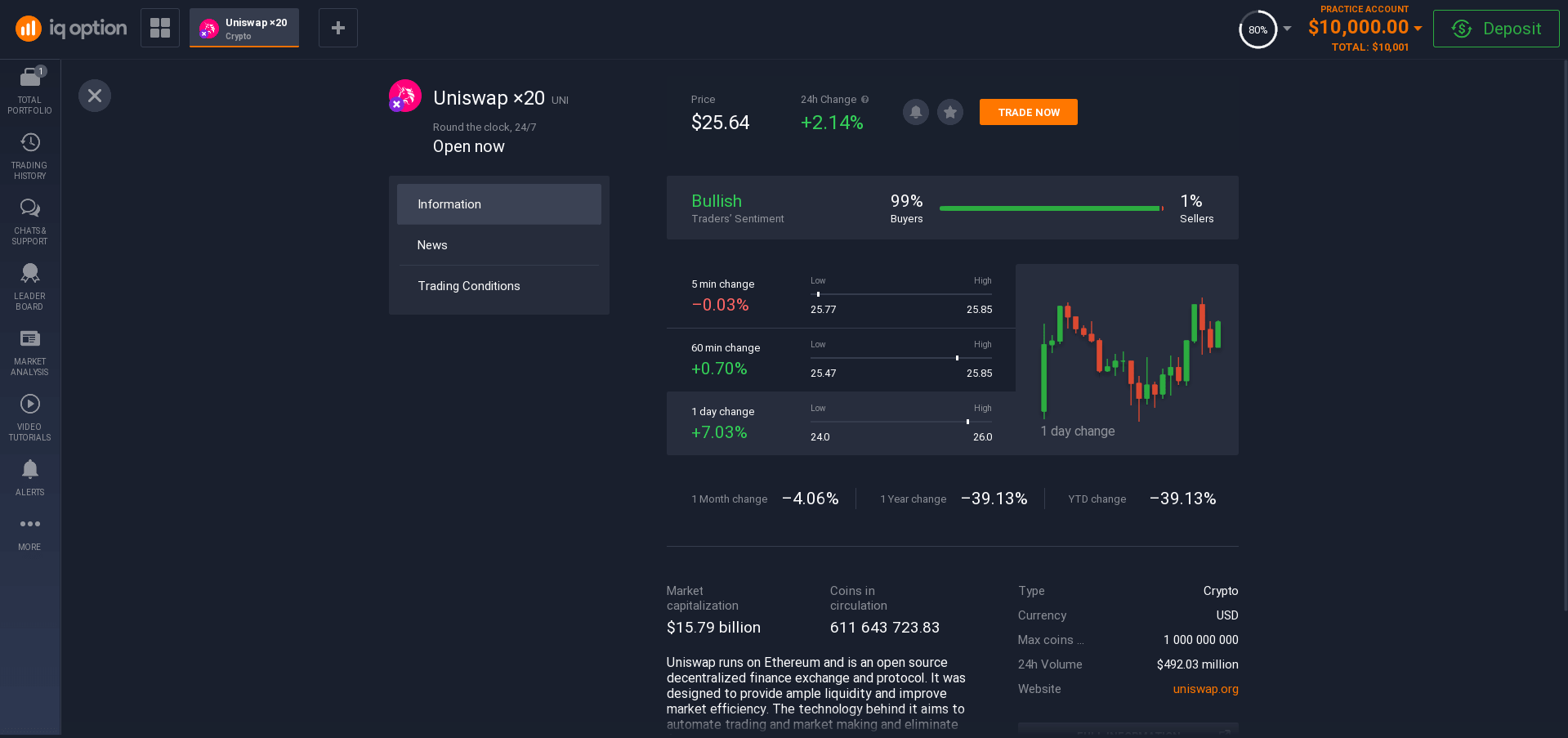 Cryptocurrency features
Uniswap is a 100% open, automated peer-to-peer protocol developed on the Ethereum blockchain and designed for cryptocurrency exchange. It is a set of immutable smart contracts and is based on the following principles:
Anti-censorship.
Enhanced security.
Self-service and operation without intermediaries that could restrict access.
Essentially, Uniswap is a non-custodial DEX exchange. As a result, users retain complete control of their assets and accounts. This is fundamentally different from the centralised CEX venues.
The developers abandoned the classic order book model. Instead, they began combining tokens into smart contracts and creating liquidity pools.
With the platform, programmers, traders, liquidity providers (investors who provide tokens to support quick sales) have access to an open financial marketplace. In addition, they can quickly exchange Ether and other ERC-20 coins generated through the Ethereum blockchain.
DEX's functionality has expanded as updates have been implemented.
If you consider investing in Uniswap, you will be pleased to know that all three versions of the V1, V2, and V3 protocols run parallel. They will also exist as long as the Ethereum blockchain works.
Users are not obliged to migrate liquidity to the newer version, but switching to V3 may be more advantageous, as this is the protocol the developers plan to use for most of the trading.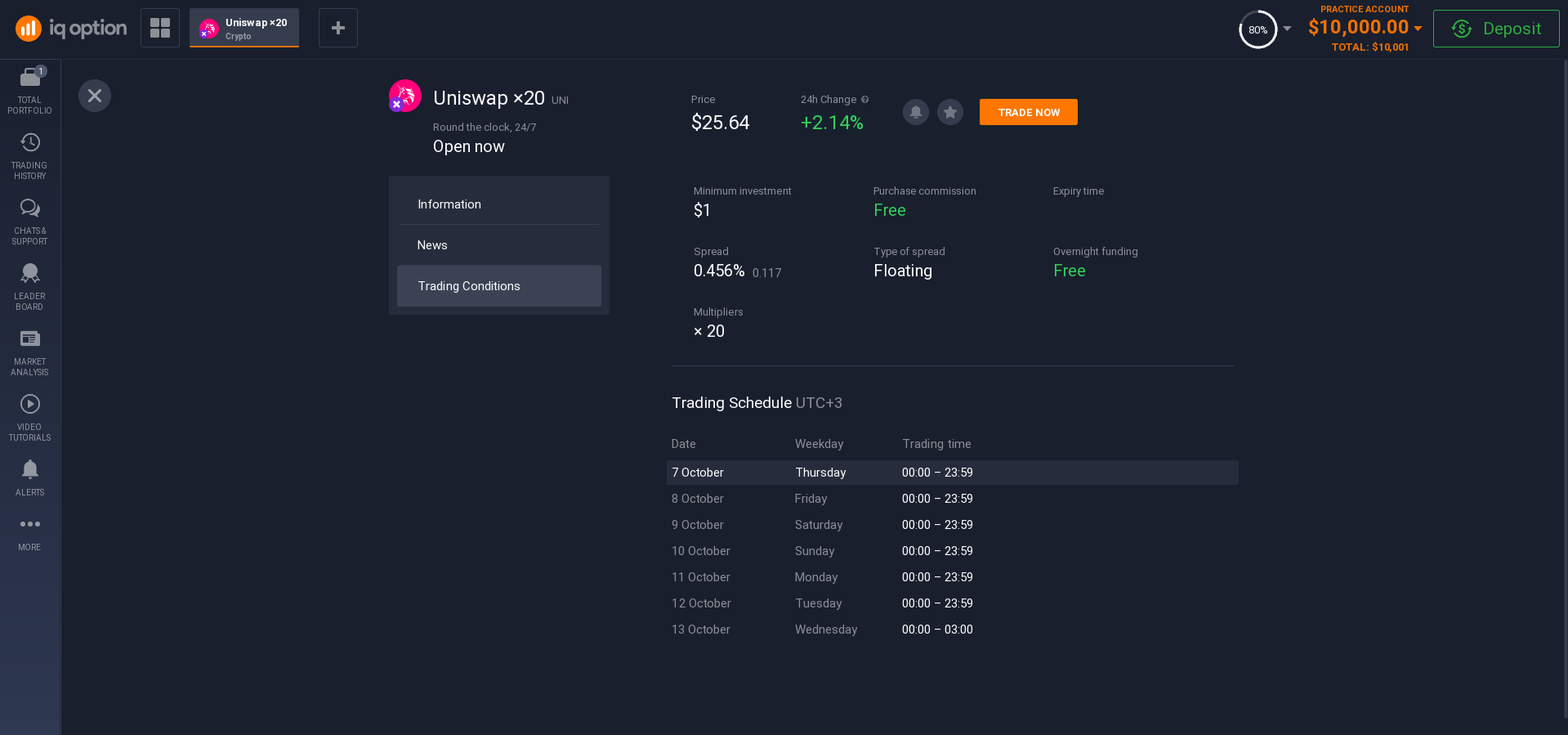 What is Uniswap in simple terms
UNI is a management token that acts as a voice and allows investors to influence the development of the system. Its creation ensured joint ownership of the community and the independent project. With this voting power, a quorum was assembled, and the grant system proposal was accepted. From now on, the developers expect effective treasury management and funding for various technical experiments.
Ethereum founder Vitalik Buterin believes that UNI could be a minimalist alternative to Chain Link, a price oracle token essential for developing decentralised finance.
How does it operate?
Of course, everyone who wants to buy Uniswap needs to know how Uniswap works.
The liquidity protocol is based on the AMM algorithm and is implemented using Ethereum template intelligent contracts that define how liquidity pools are created. The latter component acts as an alternative to an order book and a central governing body. Deciphering basic terms:
A liquidity pool in Uniswap is a trading platform for a specific pair of ERC-20 standard tokens. To start working, the provider (LP) must top up the balance, i.e. top up the initial deposit in each coin. This will set a provisional price for the entire pool. Then, other LPs must make deposits in the current "pool": paired coins at a fixed price.

AMM is an automated market maker built on smart contracts. The latter creates liquidity pools to trade tokens through the application of an algorithm.

The "constant product" formula is (x * y) = k. This means that any token transactions must not change the product (k) of the reserve balance of the traded pair (x and y). Essentially, the formula takes into account the number of coins in the pool and determines their price. Each trade is recalculated, k (constant) remains unchanged, and the value of the x and y tokens is adjusted.

Liquidity coins are unique assets that are generated each time an LP contributes to the pool. Therefore, their number is proportional to the investment.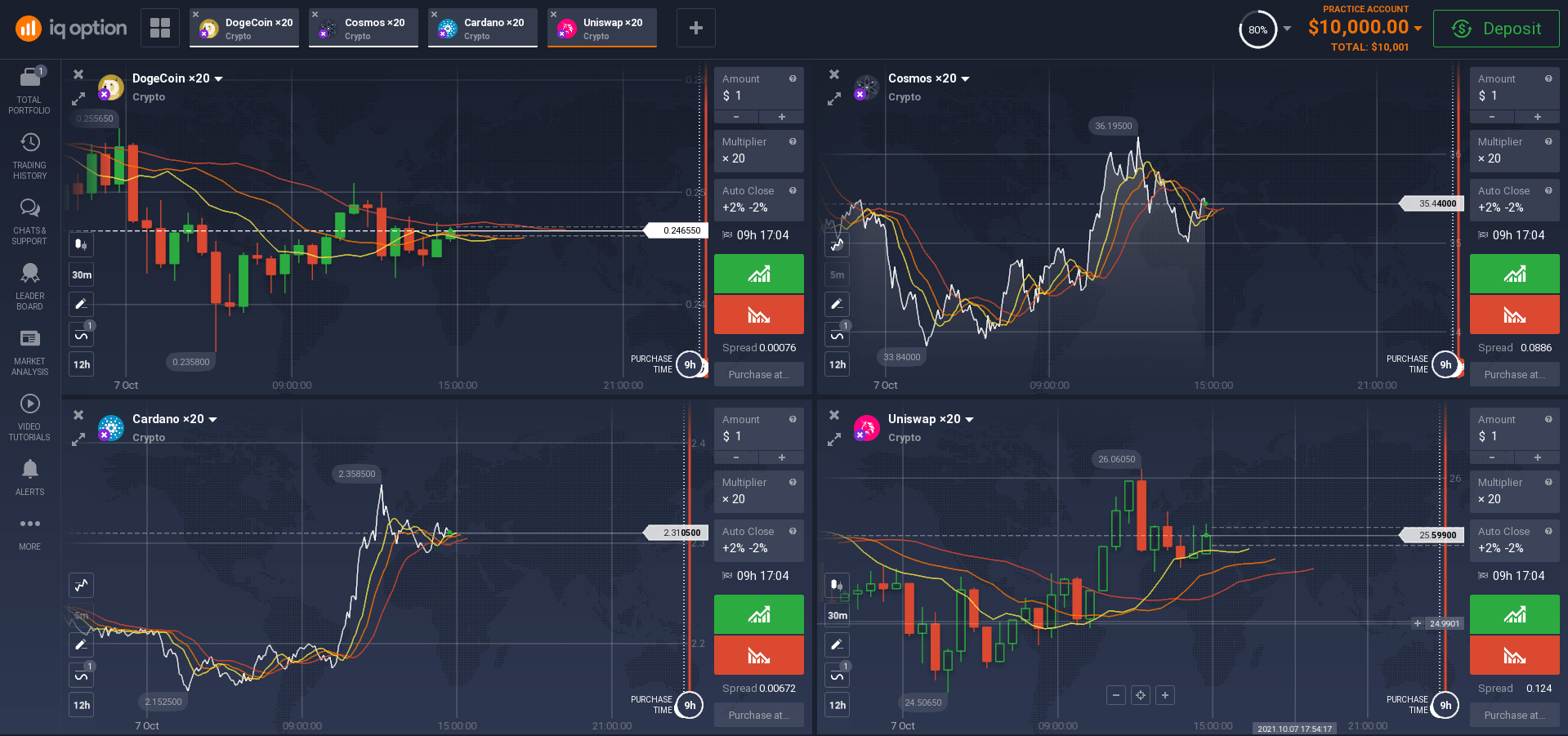 Transaction speed
Initially, transfers through Uniswap were not very fast, as the Ethereum network was used with low bandwidth (around 14 TPS). It took between 0.6 and 1.2 minutes per transaction. However, Uniswap started utilising a Layer 2 solution (software deployed on top of the underlying network). With it, the confirmation of transactions is instantaneous. Optimistic Ethereum shows faster speeds than centralised CEX exchanges and also results in 10-17x or more reduction in gas fees:
Swap on the core network costs 0.01 ETH on average.
Swap through Optimistic Ethereum - 0.000563 ETH.

The reduction in fees is also due to the limit on the number of transactions: up to 50k per day (or 0.6 TPS).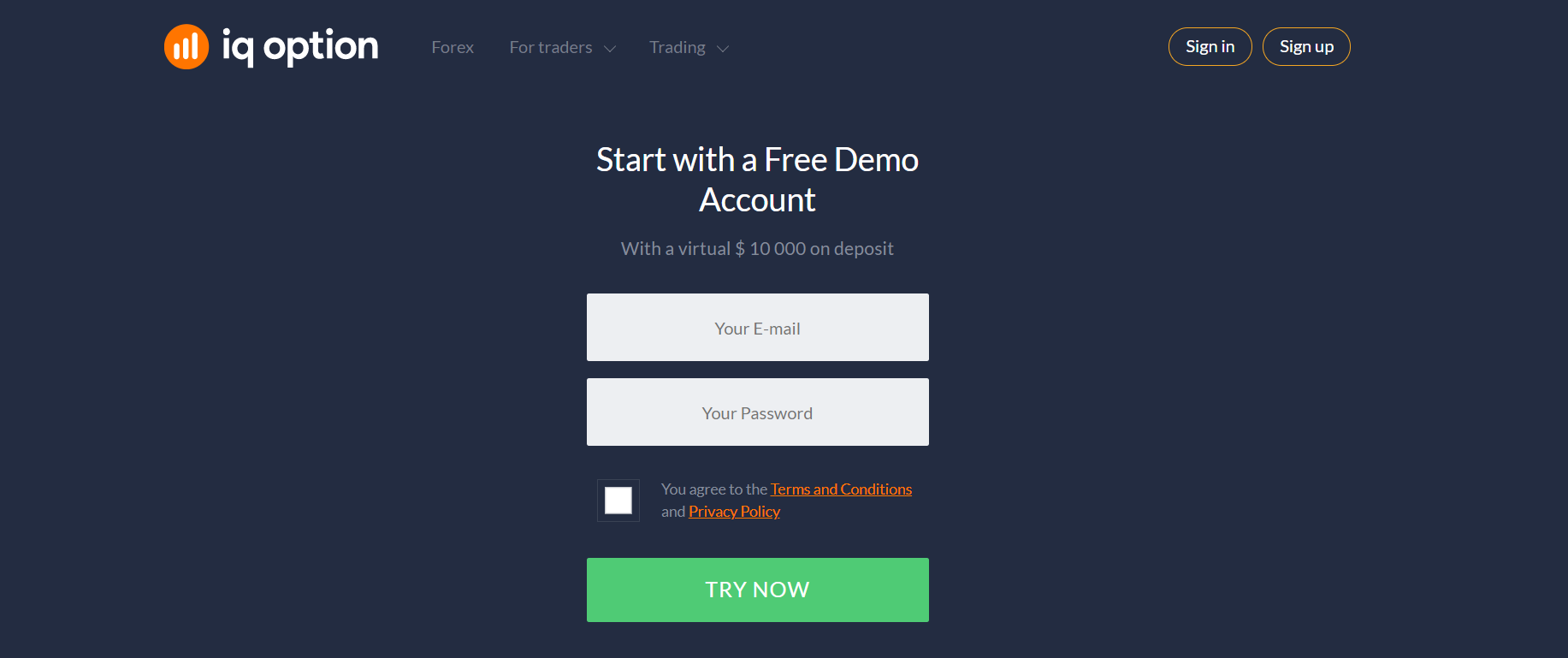 How to invest in Uniswap in Pakistan?
If you realise that you want to invest in Uniswap in Pakistan, you need to choose a broker. A reliable broker is not an insignificant criterion for successful trading.
You should then register on the platform's website. Registration is a quick and easy process. By registering, you will have access to all the features. The only thing you need to do is provide some personal details for identification.
Demo account
You will then be able to open a demo account or a live account. Of course, trading on a demo account and a live performance is an entirely different experience. But to understand the process, you can try trading on a demo account without losing any personal money!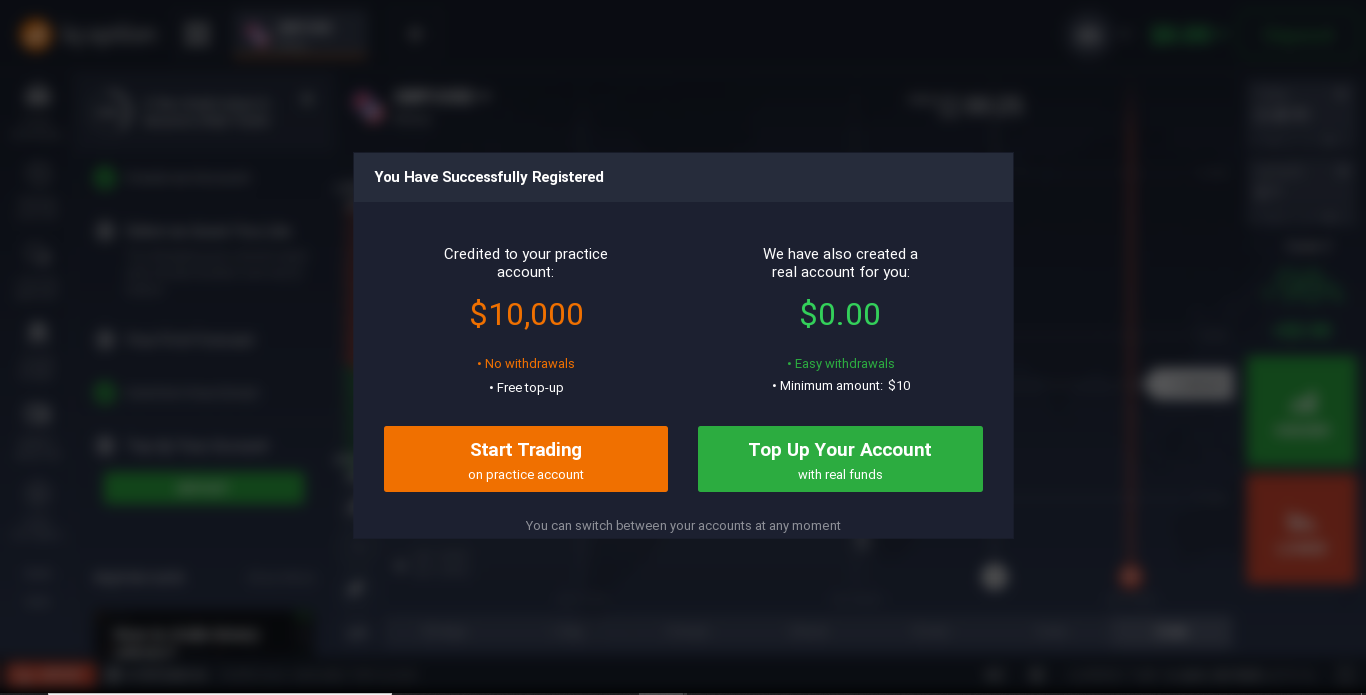 Real account
If you want to buy Uniswap in Pakistan and feel that you have the strength and desire, just make a minimum deposit.
Cryptocurrency has become the most lucrative investment. However, virtual currencies have more risks associated with price fluctuations than precious metals, natural resources, or real estate. Still, where there is a risk, there is an opportunity to make a fortune.
Learn, read the news, develop your skills and success is guaranteed!
SIMPLE AND RELIABLE
MONEY WITHDRAWAL