Electronic trading platform in Pakistan
What is an electronic trading platform?
The exchange of information between broker and trader takes place on the basis of trading platforms. The broker is the intermediary between the trader and the market. The convenience and functionality of the software will determine the speed of obtaining and analyzing information about prices on the currency market, and the speed of making transactions. Consequently, your strategies for making money on the market will depend on which platform you start working with. The question of choosing a platform for regular forex trading is paramount to any trader. In fact, without a platform, you are not yet a trader at all. But how do you choose? What are the criteria?
What is an electronic trading platform? It is a computer program which executes trades in the terminal using real-time quotes.
Platform functions
The primary function of the platform is the trading terminal, which is used to execute a trade. But a good electronic trading platform will have advanced functions that allow you to do several things in one place, and thereby save time.
The platform you need allows you to get live quotes in real time. This is very important because you need accurate numbers to make a deal. This will make your job easier and help you assess the risks for safe investments and capital appreciation.
Online broker provides its clients with a mobile app, which makes closing a deal a lot easier and faster. Simply download it to your smartphone and use the exchange, anywhere, at your convenience.
A video tutorial on the platform will make your task much easier and will answer your questions regarding your trades. There are over 100 tutorials on various topics.
Your account monitoring is a very important feature. You will be able to track your trading history, monitor your profit and loss and evaluate your strategy and the most profitable assets.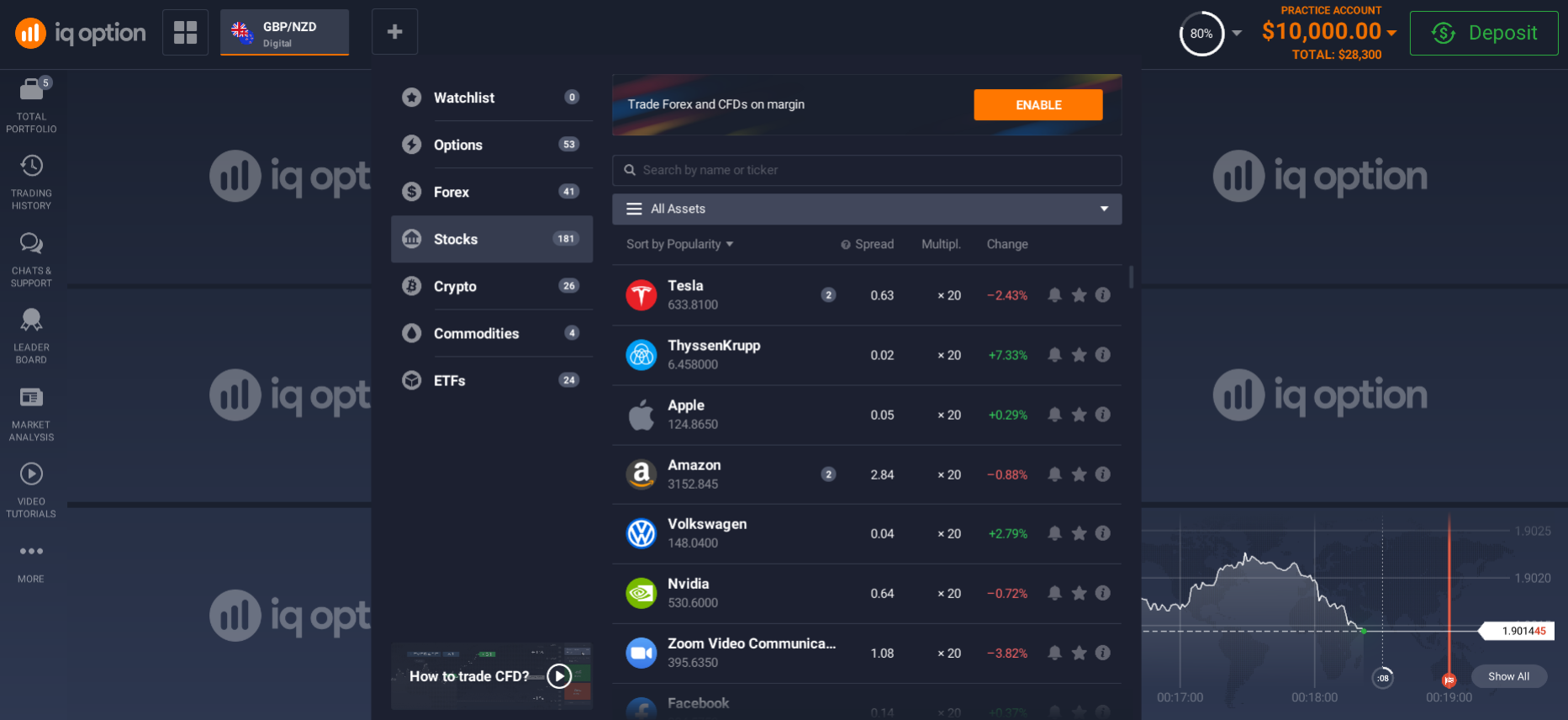 Setting trading limits
The services of the platform may include the setting of limits. A Stop Loss is a protective order that limits the trader's potential losses in an open position. It automatically closes the trade upon reaching a certain loss or a certain quote level. Stop Loss can be set both to limit losses and to fix profits. In this case, the order is placed in the profitable area.
Take Profit is an order, which fixes profits without participation of the trader. The placed order automatically closes the deal when the price reaches a certain level.
Analysis of assets on the brokerage platform
An important function of the electronic trading platform is an opportunity not only to make a deal, but also to make a qualitative analysis of the chosen asset. You can see what its price was before and how it has changed over time, you can use indicators to predict when the price will reverse, etc. For analysis, there are 2 methods.
Fundamental analysis. In other words, it is a study of the fundamentals of what causes the price of an asset to change.
If it is a stock, you study the company of the issuer, its profits and losses, the reasons for the rise and fall, etc. If you have chosen a currency as an asset, then you must study the economic news that directly or indirectly affects its value, etc.
Every price movement on the financial market is caused by certain events. By understanding the meaning of different events and predicting reactions of market participants, you can earn good money. Such analysis is often referred to as basic analysis and is usually displayed on the platform with an economic calendar and newsfeed.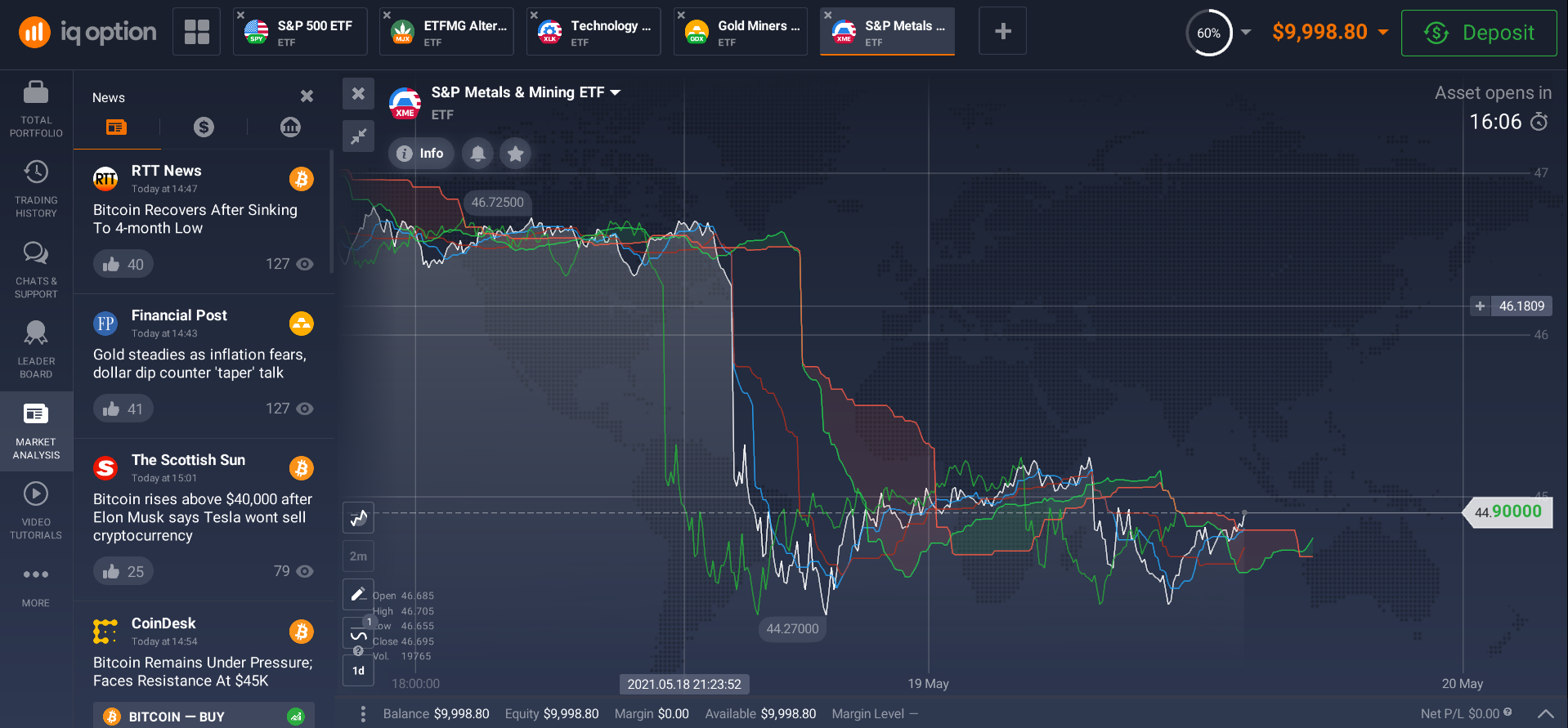 Technical analysis is based on mathematical models like price charts, technical indicators, price levels and zones etc.
Technical analysis is based on three postulates:
Price takes everything into account;
Price movements are subject to trends;
History repeats itself.
Technical analysis is based on these postulates and by analyzing previous data it is possible to make a technical forecast that will not only take into consideration the trend direction, like in fundamental analysis, but will already have clear entry and exit levels in the form of trading signals.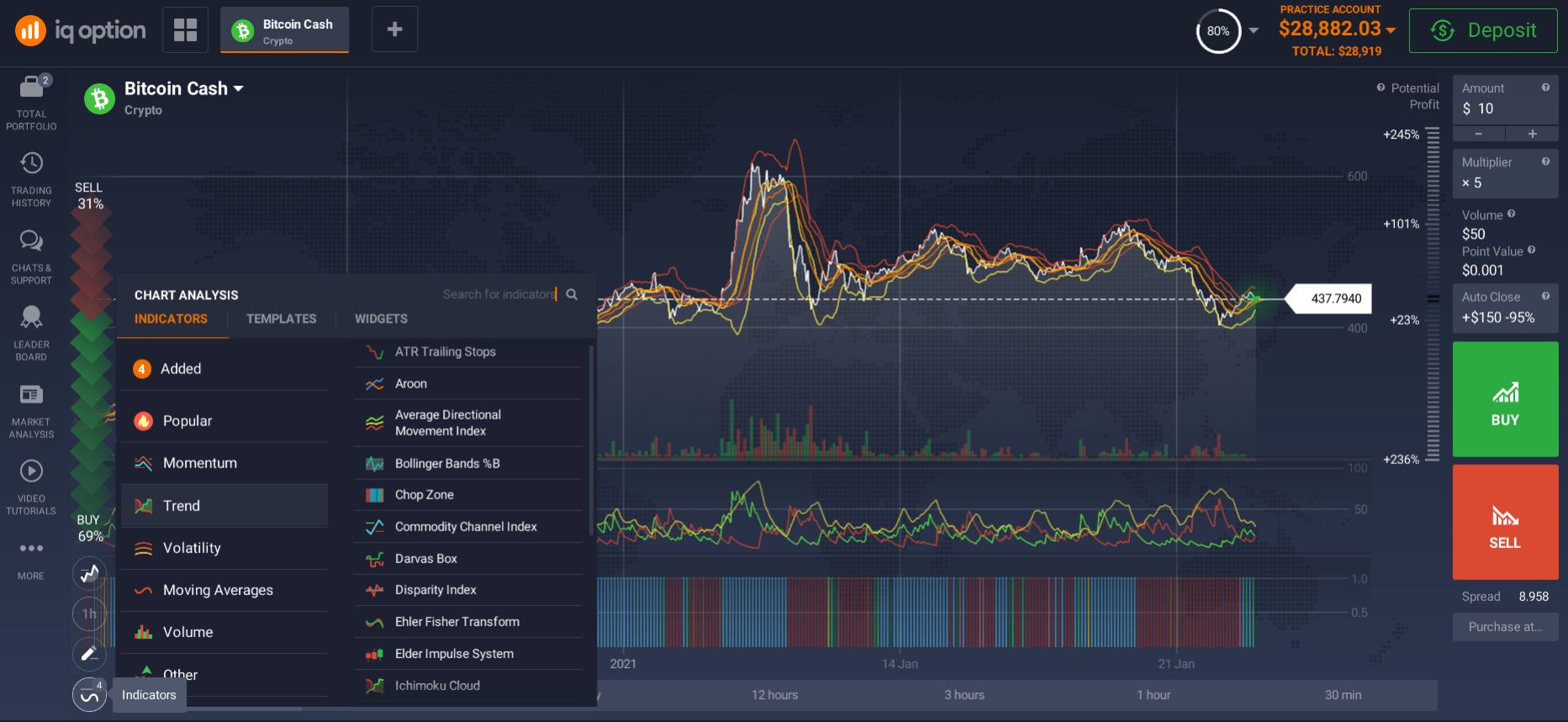 Having heard about the existence of the fundamental and technical analysis, beginners ask themselves a question: which one is more efficient? There is no universal answer to this question. In fact, the choice of the analysis type should be conditioned by peculiarities and preferences of a certain trader.
Types of assets on an electronic trading platform?
One of the most important factors you need to assess before joining a brokerage platform is the type of instruments you can trade. It is very good if you choose to diversify your portfolio, thus reducing risk. The platform is in turn prepared to offer you the most liquid assets for trading.
Electronic platform for stock trading
Stocks are still the most popular asset class traded in the online space. It is an excellent financial tool that helps you make money. Stocks can be used for reaching one's goals, for generating passive income, or simply to protect one's money against inflation. There are two ways to make money from a stock: the first is by increasing the price of the stock, and the second is through dividend payments.
A dividend is a share of the profits that a company transfers to the holders of its shares.
An investor gets a dividend if he or she buys the stock and does not sell it. But not all companies pay dividends. So be careful and research a company before you buy its stock.
An electronic platform for forex trading
What is a currency pair? The official term for it is a price-quoted exchange rate for two currencies traded on the international Forex market. One currency is quoted against the other. The first declared currency of a Forex pair is the base currency, and the second is the quoted currency.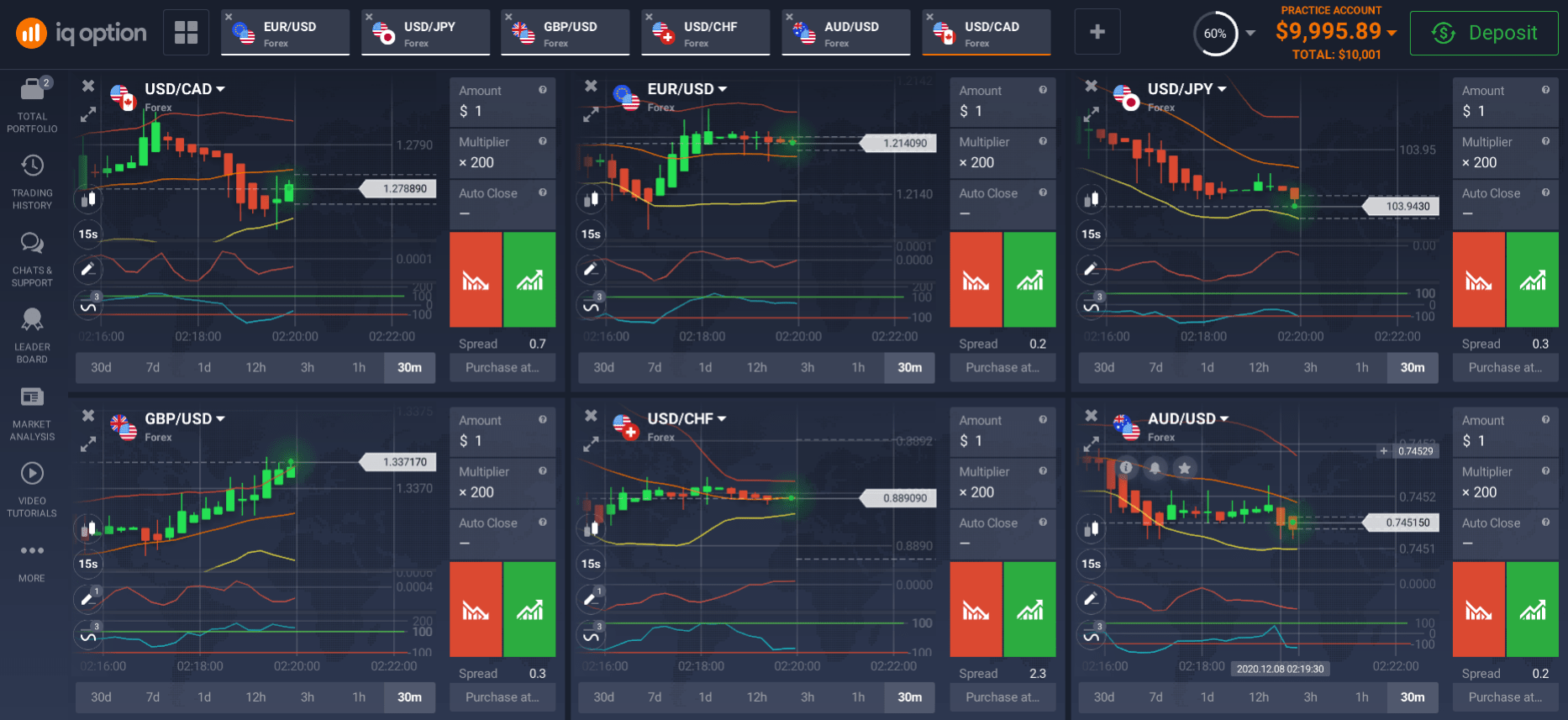 Primarily, macroeconomic data influences currency rates. A Forex trader should always follow the international economic news and actual statistics: political changes, results of meetings of central banks, the latest data on unemployment, inflation rates, etc. It is a very volatile asset, which is often used for short-term trading.
Electronic platform for options trading
An option is a contract that gives the holder a temporary right to sell or buy a valuable asset.
It turns out that the buyer, acquires the option to deal in the asset at a predetermined price. The purchase price of the option is called the strike.
The time of expiration is called expiration time, and if by the end of the deadline the contract is not met, the option will remain outstanding.
Do not confuse a classic option with a binary option. It is a different kind that is also traded on the platform. You have to choose an asset, do the analysis and thus correctly determine, whether the price of the asset will go up or down, in order to earn money. If you guess right, you get back your bet and the premium, which is on the average 60%-95% of the price of the option.
Electronic platform for commodities trading
Commodities are a great asset to diversify your portfolio and take advantage of the changing macroeconomic trends. Commodity prices are mainly influenced by real news events, so it is vital that you keep abreast of current events. Trading is via CFDs, and the most popular assets are precious metals and energy commodities.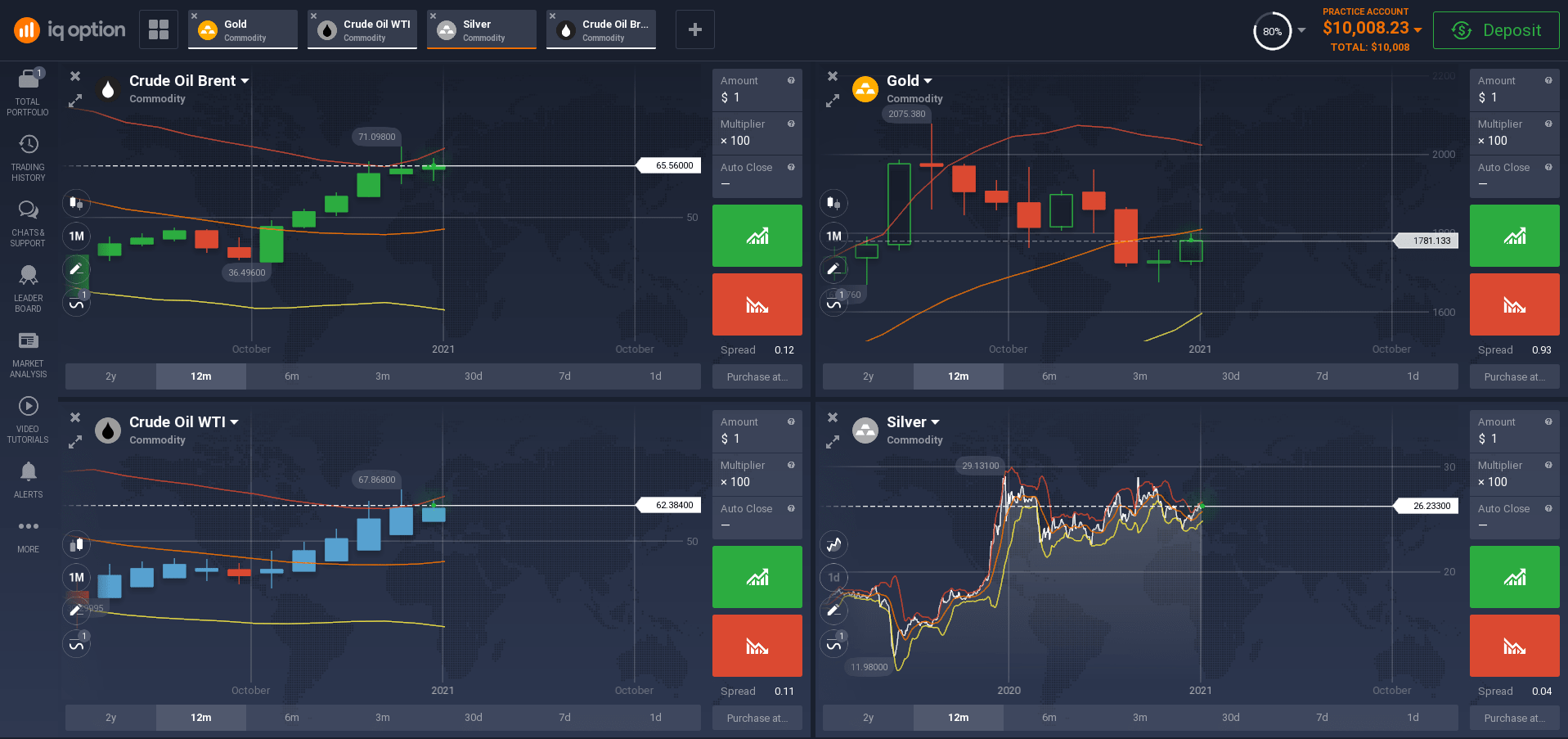 Electronic platform for ETF trading
An ETF is a set of shares traded on the market as a single instrument. There are index ETFs that copy a stock index, commodity ETFs that target a specific commodity group such as precious metals and industry ETFs that include stocks of companies of a single sector.
ETFS. ETF - it is the fault of the successor of the company, but it is the fault of the successor of the company in the financial markets. They cover a broader range of stock markets, which then allow you to invest in hundreds of companies in a single transaction.
Electronic platform for cryptocurrency trading
Although cryptocurrencies, such as Bitcoin, haven't been around for very long, they are now a multi-billion dollar market. Online electronic platforms now allow you to buy and sell cryptocurrencies at the touch of a button.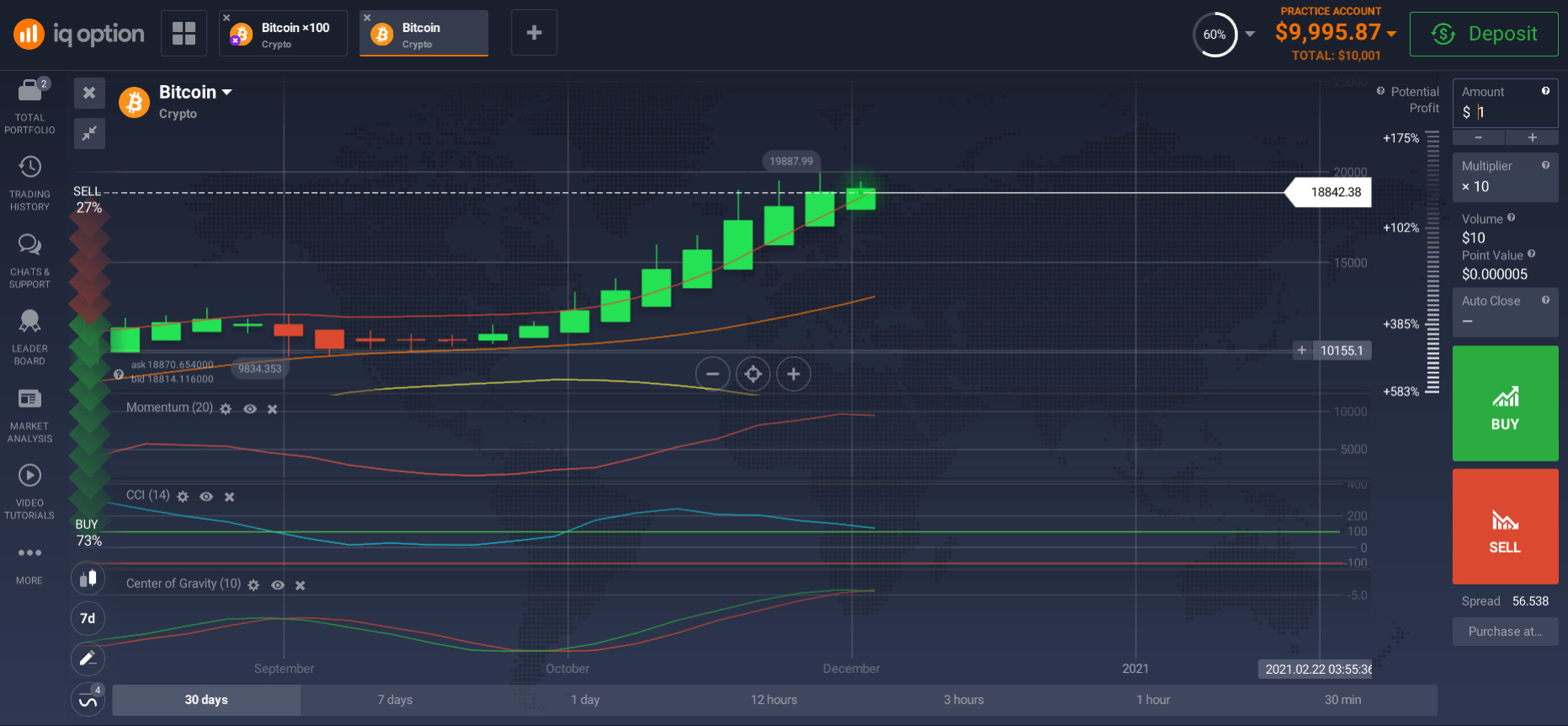 Electronic platform for indices trading
A stock index (stock market index) is a kind of measure of the average value of the price of a particular set of instruments. For example, the shares of different companies combined into one group, calculated by different rating agencies and institutions. Trading stock indices can be very attractive to traders due to the fact that an index is, in essence, a broadly diversified financial instrument.
It has never been easier to buy and sell assets from the comfort of your own home, and most platforms even allow you to trade on the go using your mobile phone. Choose the instrument you want and try trading. To begin with, you can use a demo account, which will teach you how to trade on the exchange without risk.
How to start using an electronic trading platform in Pakistan?
So, where do you start using an electronic trading platform in Pakistan? Your first step is to register with a broker, i.e. create your account on the platform. To do this, click on the register button and follow the simple steps that the system suggests. This will only take you a few minutes and will allow you to become familiar with the platform. That being said, it doesn't commit you to anything.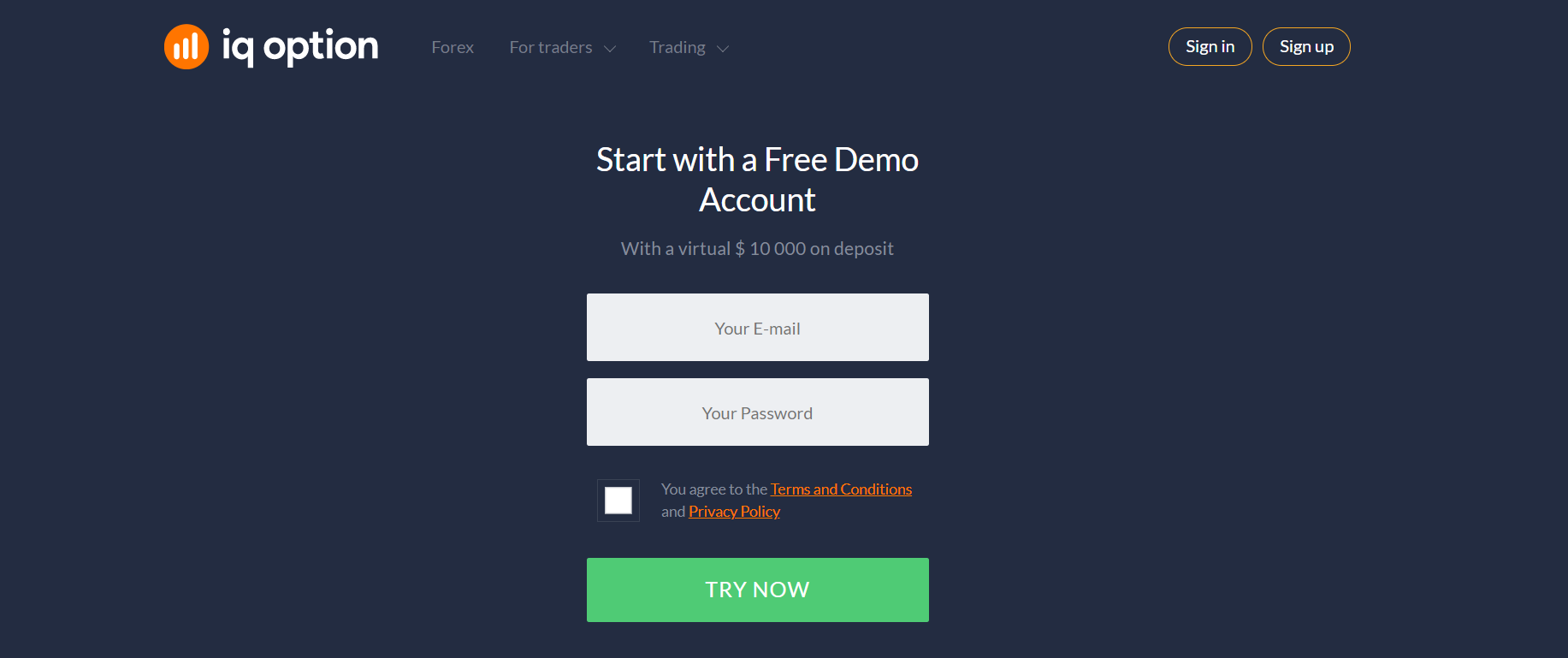 Demo account
It's a great idea to sign up for a demo account if you have never traded before. Demo accounts allow you to get an idea of the basics of trading before you even enter the real market. Before you can open a real account, you should have sufficient knowledge about the different trading platforms.
It is very important that you familiarize yourself with the trading platform using a demo account.
A demo account trades with virtual money, and you are given a fair amount of money to try out different assets.
First, you need to familiarize yourself with the different options available on the platform, as well as the functions of each option. See how best to use and read the charts, indicators, economic calendar, etc. The demo account will allow you to determine which features to use to maximize profits and minimize losses.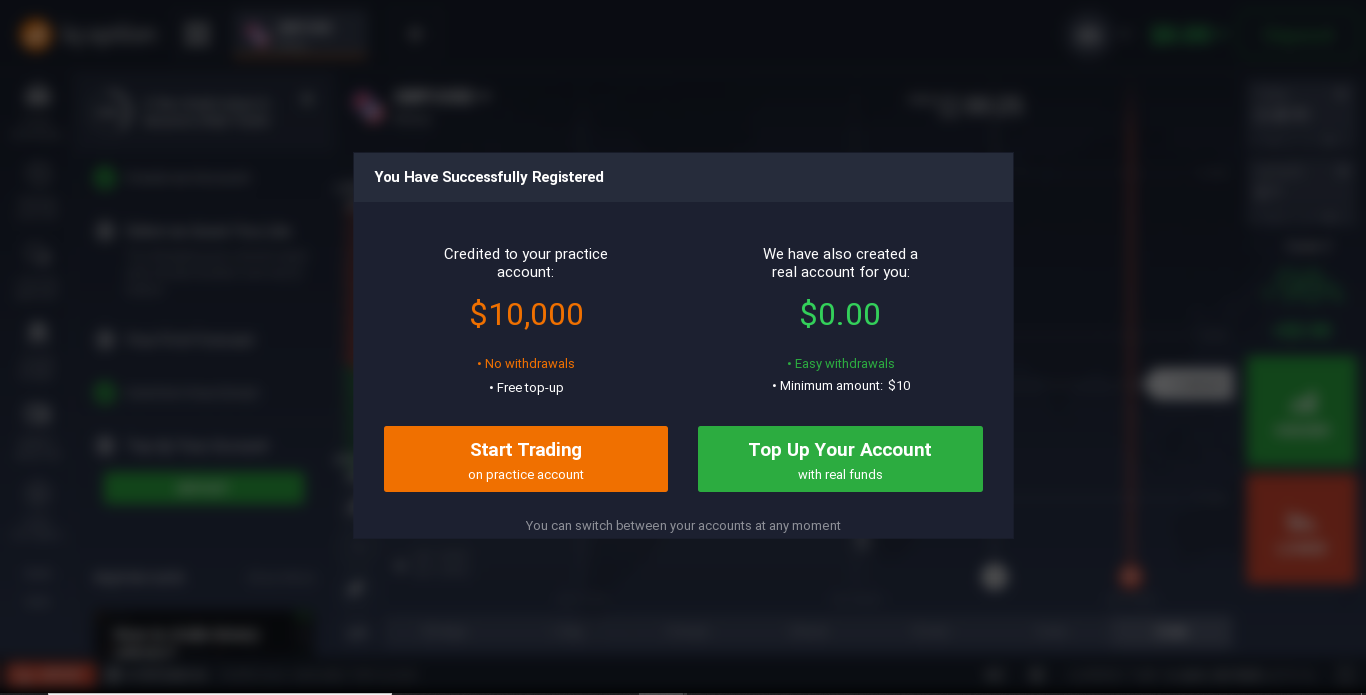 Real account
Once you become familiar with the system, you can start using the software and start trading. Follow your broker's instructions and make a deposit into your account, along with additional information about yourself. A live account allows traders to trade with real money and gives them access to trading information.
You can use leverage while you trade if you need to. This is a service provided by a broker which allows you to use borrowed funds to buy more assets than you have in your account.
It is important to remember that trading requires knowledge. To avoid losing your money, you need to learn as much as possible about trading before you start your own business. It is important to make sure that you fully understand the system, good luck!
SIMPLE AND RELIABLE
MONEY WITHDRAWAL