How transfer Bitcoin to bank account
There is probably not a single publication worldwide that does not publish news about Bitcoin. Even portals about pets and agriculture probably have the headline "Bitcoin collapsed!" or "Bitcoin hit an all-time high! This article details how to transfer BTC to bank account in Pakistan.
A little bit about Bitcoin
Bitcoin is a payment system based on P2P (peer-to-peer) technology. It is based on an open data protocol. The system uses Bitcoin, the first and best-known cryptocurrency, as the unit of account with the same name. The main feature of Bitcoin is said to be complete decentralisation.
It is worth mentioning that the system has a limit: it can only produce 21 million Bitcoins and no more. So with each new Bitcoin, it becomes more and more expensive to create the next one, which is why Bitcoin's intrinsic value keeps rising. So what makes cryptocurrency go up and down? That is where the general laws of the market come into play: Bitcoin trades on exchanges just like any other currency, so it is subject to the same forces and laws.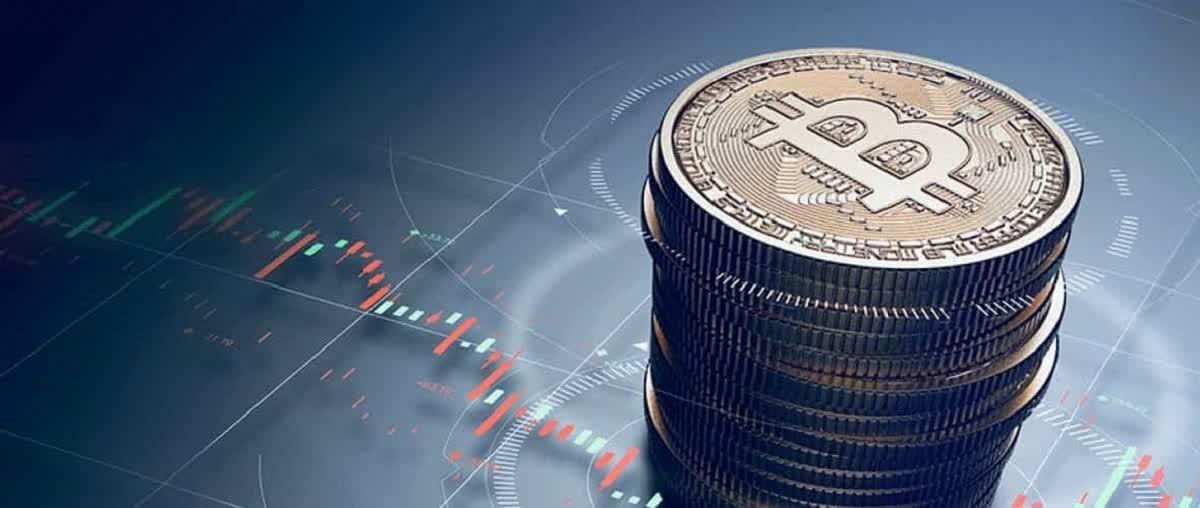 Why do people need to transfer Bitcoin to a bank account?
Today, with the surge in interest in cryptocurrencies, the questions of how, where and under what conditions can people quickly and safely exchange crypto to fiat money is becoming particularly relevant.
Crypto assets are a type of digital currency. The government or banks do not govern it. Instead, all information about cryptocurrency is stored in a blockchain.
Fiat currency is issued and controlled by the state. It is dollars, euros, pounds and so on.It works at the expense of the state's authority that issues it. If the head of the state falls, the currency falls in value.
Fiat money has a paper counterpart, which you have held in your hands. The state can print any amount of money, and it depreciates in value.
Since cryptocurrencies are still not easy to pay for purchases or other personal expenses, many are forced to exchange crypto assets for fiat money.
So why do many still wonder how transfer Bitcoin to bank account?
The fact is that many traders make money on the price fluctuations of various crypto assets. So this is also a good reason to transfer BTC to bank account.
While global regulators are actively debating the legality of virtual coins, some countries have already made them legal.
The small Central American nation of El Salvador has recognised Bitcoin as legal tender for the first time in the world. The law, which came into effect on 7 September, requires all businesses and organisations to accept cryptocurrency for goods and services alongside the US dollar.
Just below, the article describes how withdraw Bitcoin to bank account in Pakistan.
Main methods of withdrawing Bitcoin
So, how transfer Bitcoin to bank account in Pakistan?
Bitcoin is impressive money. It does not exist, but it is worth more than gold, platinum and even oil. This currency is not printed or issued by any state, but it has become needed by everyone worldwide.
There are various ways how to transfer BTC to bank account. Namely:
Crypto exchanges
Peer to peer platforms
Cash App
Debit card
Online Wallet
All methods how withdraw BTC to bank account are detailed below in this article.
You need to check many details while buying and selling digital assets. Missing something could result in unexpected losses. Also, pay attention to transaction fees.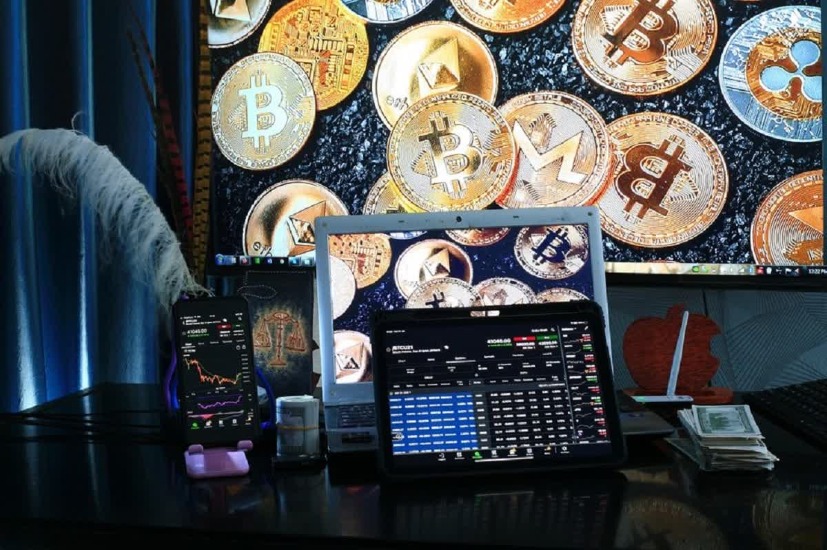 Ways to transfer crypto assets via crypto exchanges.
If you want to convert Bitcoin to cash, crypto exchanges are probably one of the most popular and convenient methods to make this transaction.
The primary purpose of cryptocurrency exchanges is to trade digital coins and tokens. Minimal taxes characterise an exchange using a cryptocurrency exchange.
The algorithm for the process of converting a crypto asset is as follows:
1. Choose a reliable and convenient exchange. Some of the most well-known exchanges today are Binance, Coinbase and CEX.IO.
2. The next step is the registration and verification process. Almost all fiat-crypto exchanges are regulated platforms. Therefore, identity verification will be required to convert Bitcoin into dollars ( or any other fiat).
3. Creating a Bitcoin exchange order. This can be done using the conversion tool or in the trading terminal with the creation of an order.
4. Further withdrawal of USD is possible to the card or e-wallet. In this case, the amount of commission is set individually in each case.
The algorithm of how withdraw Bitcoin to bank account became a bit clearer. It is worth taking a closer look at the exchanges.
Binance
Binance is the world's largest exchange by trading volume. It was founded in 2017 by Chinese businessman Changpeng Zhao. He is its largest shareholder. It is a global blockchain ecosystem and infrastructure provider for the crypto industry with a suite of financial products and instruments.
On the Binance crypto-exchange, users can exchange BTC not only for dollars but also for most traditional and digital currencies.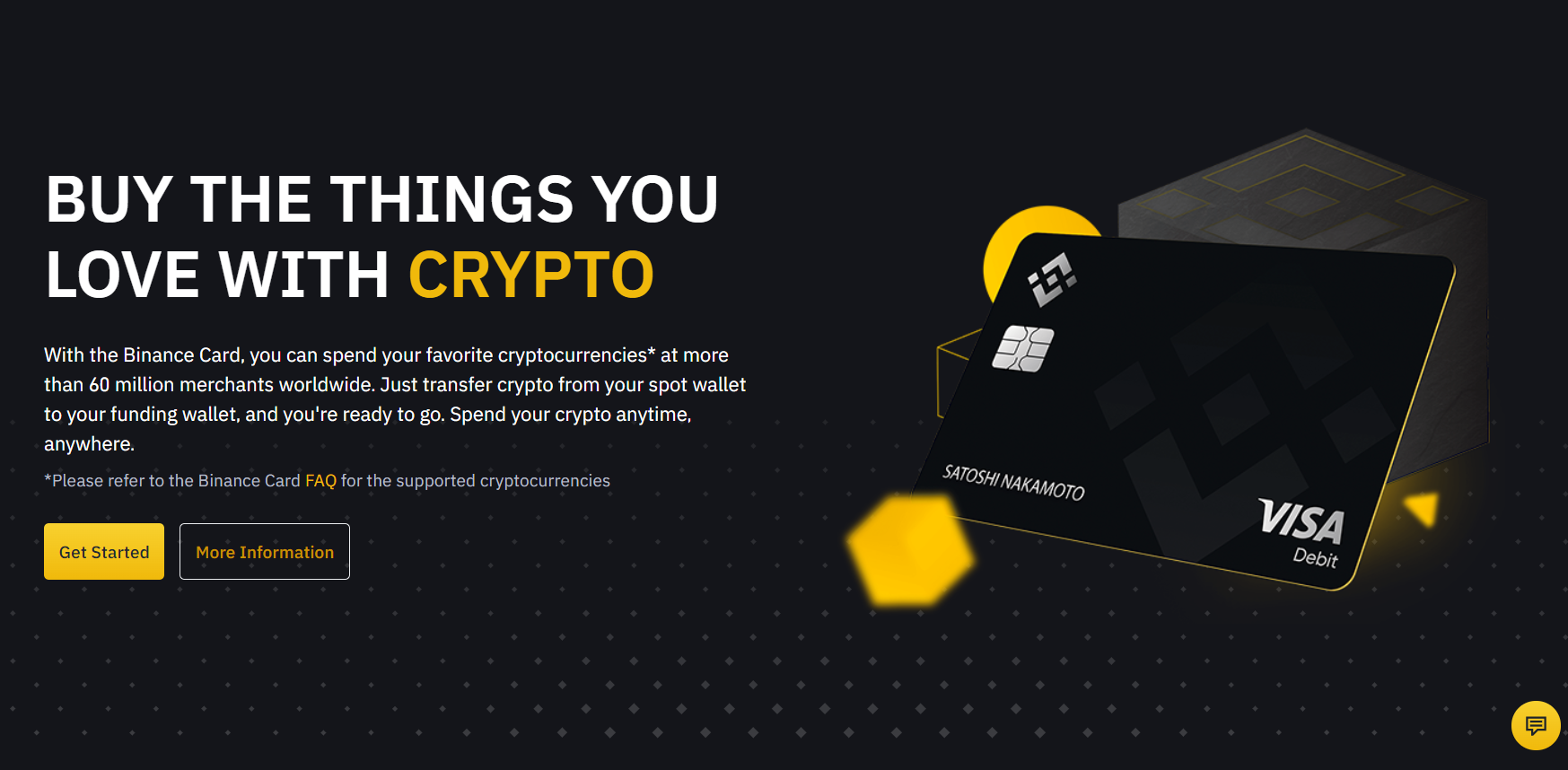 Coinbase
Coinbase is one of the most convenient platforms for buying and selling cryptocurrencies. So sign up and get started today.
Coinbase has many features that make it the best place to start trading:
Manage your portfolio. Buy and sell popular digital currencies by tracking them all in one place.
Repeat purchases. Invest in crypto assets slowly by scheduling your purchases daily, weekly or monthly.

Mobile apps. Stay on top of the market with the Coinbase app for Android or iOS.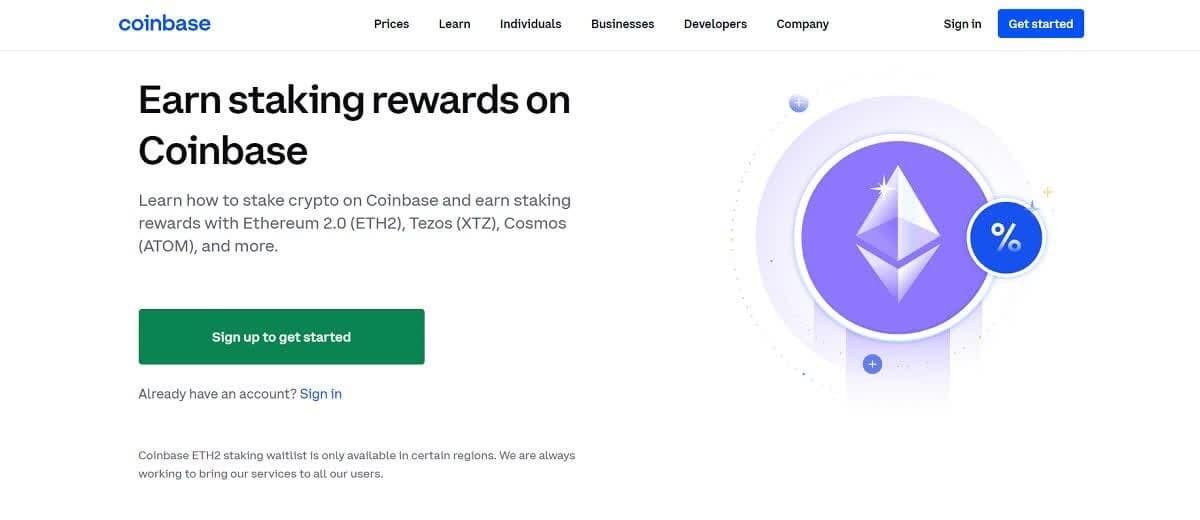 CEX.IO
CEX.IO is one of the oldest cryptocurrency exchanges, established in 2013. The platform initially operated as a cloud mining service but rebranded to become a cryptocurrency exchange two years later. It offers trading and brokerage services for digital assets.
Funds can be deposited to the crypto-exchange account directly from a bank card via an account transfer and SEPA if the user is a citizen of the European Union. There is no fee for depositing funds - it depends on network congestion.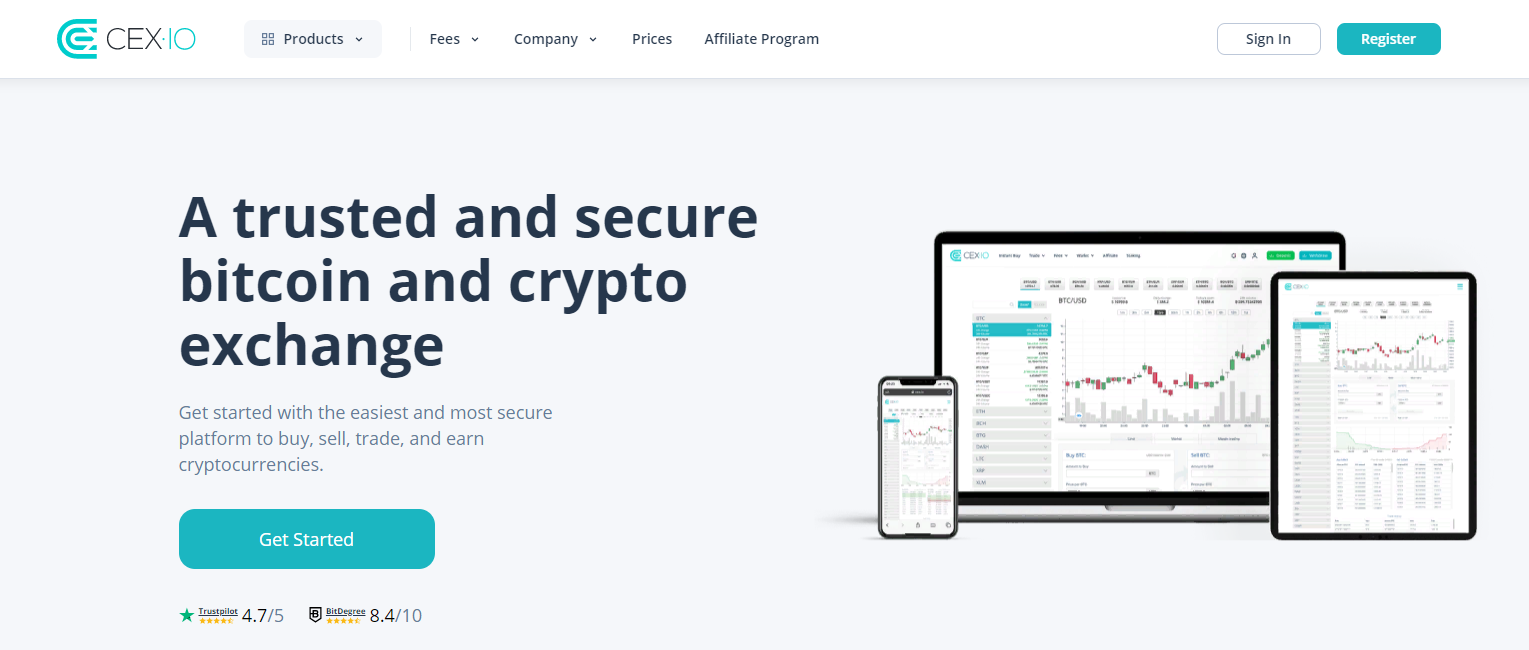 Transfers through P2P platforms.
You can withdraw funds from your cryptocurrency wallet to an electronic or bank account through a P2P platform. There are plenty of such systems, so you can choose the option to meet your exact requirements. On such platforms, the exchange of digital assets occurs between two users. The P2P platform acts as a guarantor. The service sets the commission, and it may not exist at all in some cases.
The principle of the platform is as follows:
The user transfers digital currency to the platform.
An order is placed to sell Bitcoin at a specified value. Or you need to find a user who sells digital currency. Once you submit a request or the system finds you a partner, the funds are blocked. However, they remain on the site until the transaction is completed.
The counterparty executes the request.
Once the request has been executed and the funds have been deposited into your account, you need to confirm receipt. The system will then send your cryptocurrency to the partner.
This is also a convenient way for those who want to know how withdraw BTC to bank account in Pakistan.
To underrate the risks, it is recommended to make deals with users who have a good reputation. P2P venues usually have a user rating, which determines the success rate.
Via Cash App
Cash App is the name of a popular mobile payment service that allows you to send money electronically to friends and family using your smartphone. Cash App is free to use and accepts debit cards, credit cards and Bitcoins.
According to the Cash App, any information you send is encrypted and securely transmitted to their servers via Wi-Fi connections or data services (3G, 4G or EDGE).
The Cash application is also compliant with the PCI Data Security Standard Level 1 (PCI DSS). PCI DSS is an industry-standard established by the Payment Card Security Standards Council to ensure that merchants adhere to a high level of security when electronically processing credit cards.
Once you've installed the Cash app on your smartphone, sending money to someone is simple. First, you need to set up a payment method (if you haven't already) and provide the recipient's phone number, and email address.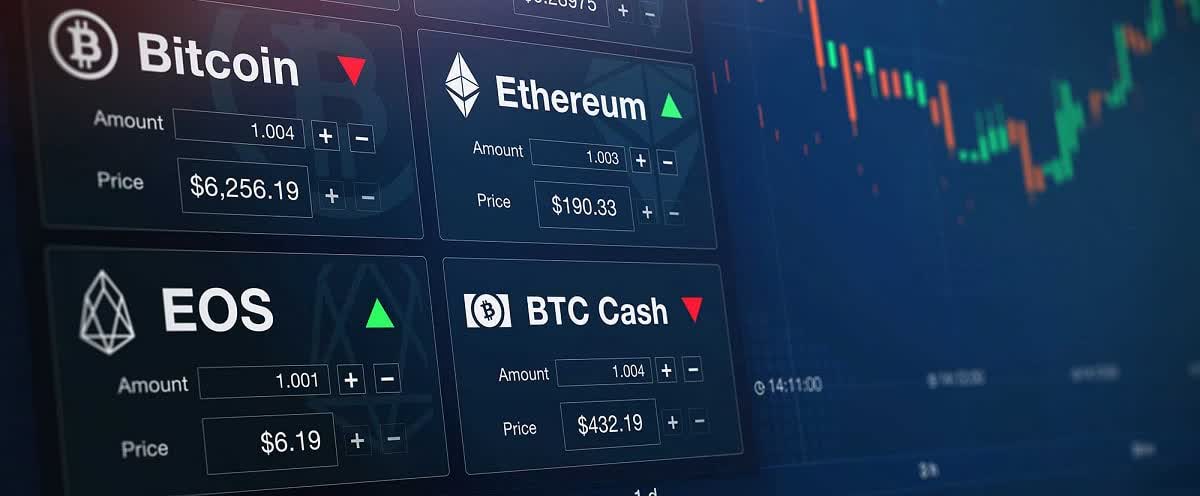 How to exchange money on an exchange
If you send money or information via blockchain, the information cannot be altered or faked as it is verified by hundreds of thousands of computers around the world.
Many exchanges allow you to withdraw money to your bank card. This is a convenient and safe way to do so. But many exchanges charge a high fee for direct withdrawal, as trading platforms usually cooperate with counterparties.
The platform first transfers the currency to a third-party service when transferring funds. Then, the exchange partner transfers the money to the client, after which the transaction can be considered complete.
The costs, in this case, are pretty high, but it is the most transparent and popular option.
Remember, if a person gets their attitude to money right, it will help them to adjust almost all areas of their life.
If you are not serious about your money, then you will never have serious money. Learn and earn it!
SIMPLE AND RELIABLE
MONEY WITHDRAWAL