Online investing has now become popular, and it is no longer necessary to visit a company office or bank branch. All transactions can be done online, wherever and whenever it is convenient for you.
And, not so long ago, investors were mainly big businessmen, millionaires or heads of large companies, but now investing is available to almost everyone. All one needs to have access to the internet and a laptop or a phone with a special app. Everyone can and must learn to manage their money and multiply them. The approach to the way of investing as well as the methods and tools used have changed, but as before, people continue to favour large enterprises, the so-called market giants.
This article explains why Verizon is one of the most profitable companies today and why you should consider buying Verizon shares in Pakistan.
Company Overview
Verizon Communications is an American telecommunications giant, one of the largest in the US as well as worldwide. The company was founded relatively recently, in 2000, following the merger of Bell Atlantic and the largest independent phone service provider in the US, GTE. The company is headquartered in Manhattan, New York and incorporated in the state of Delaware.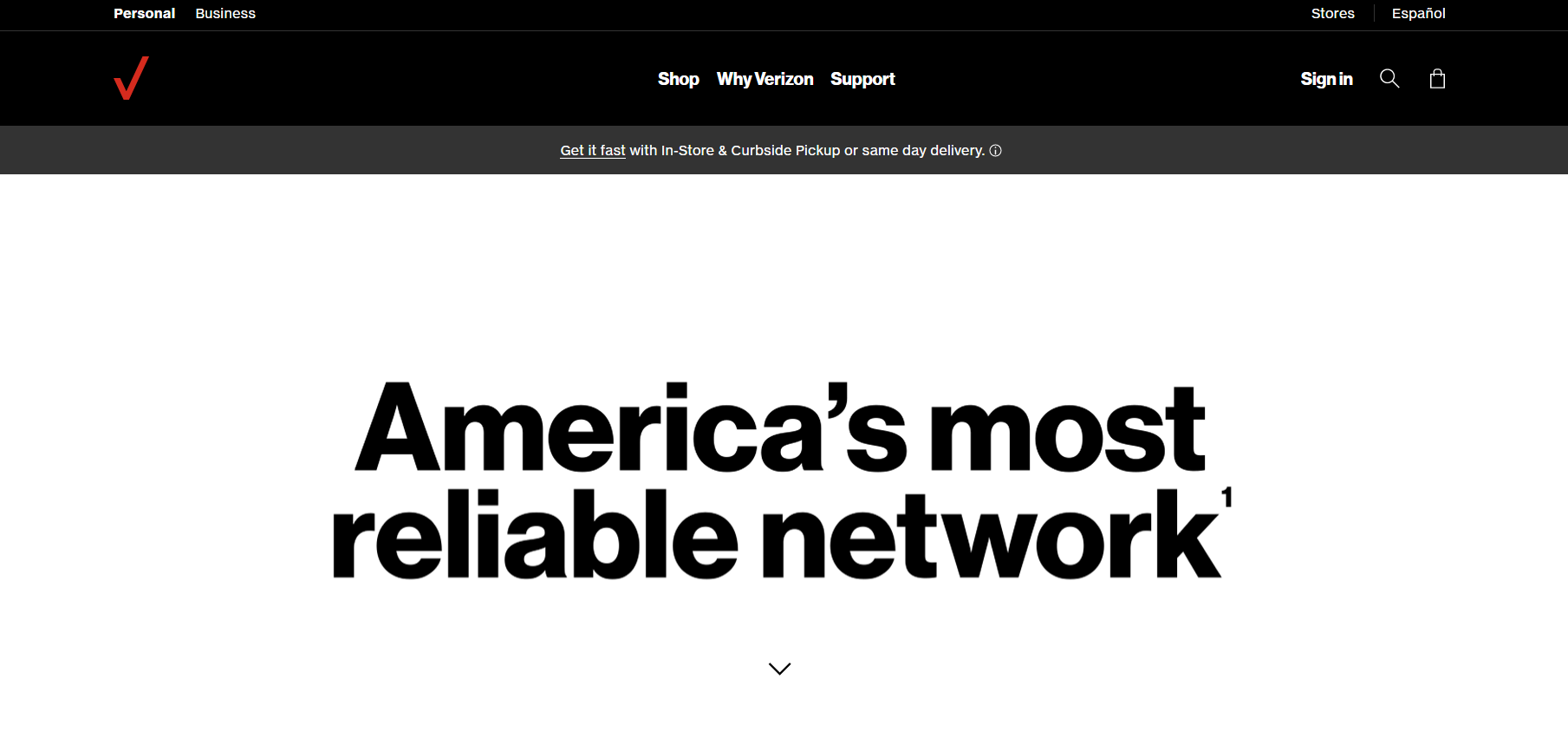 Verizon is currently the largest provider of cellular and broadband Internet access services in the United States.
The company is the world's largest user of email and aims to be the top web portal by search results. Verizon's business is divided into two main segments: wired and wireless.
The wireless segment provides wireless and voice services and equipment. Through partner services, the company provides video, gaming, music and news content. Verizon also offers various wireless devices such as smartphones, tablets, phones etc. The segment works directly with customers as well as directly with retail and wholesale suppliers. As the largest provider of wireless services, Verizon benefits greatly from economies of scale. The wireless segment is the primary revenue-generating business unit. Its share is approximately 70%.
The wireline segment offers broadband Internet access, video, IP telephony, local area networks and other services to large and medium-sized businesses.
Verizon acquired Alltel in 2009, AOL in 2015, Yahoo in 2017 and a host of smaller companies. Verizon bought out its joint venture partner Vodafone in 2014.
On 1 October 2018, Verizon announced the launch of the world's first commercial fifth-generation (5G) network. The company assures that by 2035, 5G will bring $12.3 trillion to the global economy and provide 22 million jobs worldwide.
Today, the company has a market capitalization of ~$228 billion and annual revenues of $128.3 billion in 2020.
The company provides services in more than 150 countries - in the Americas, Africa, the Middle East, Europe and Asia Pacific.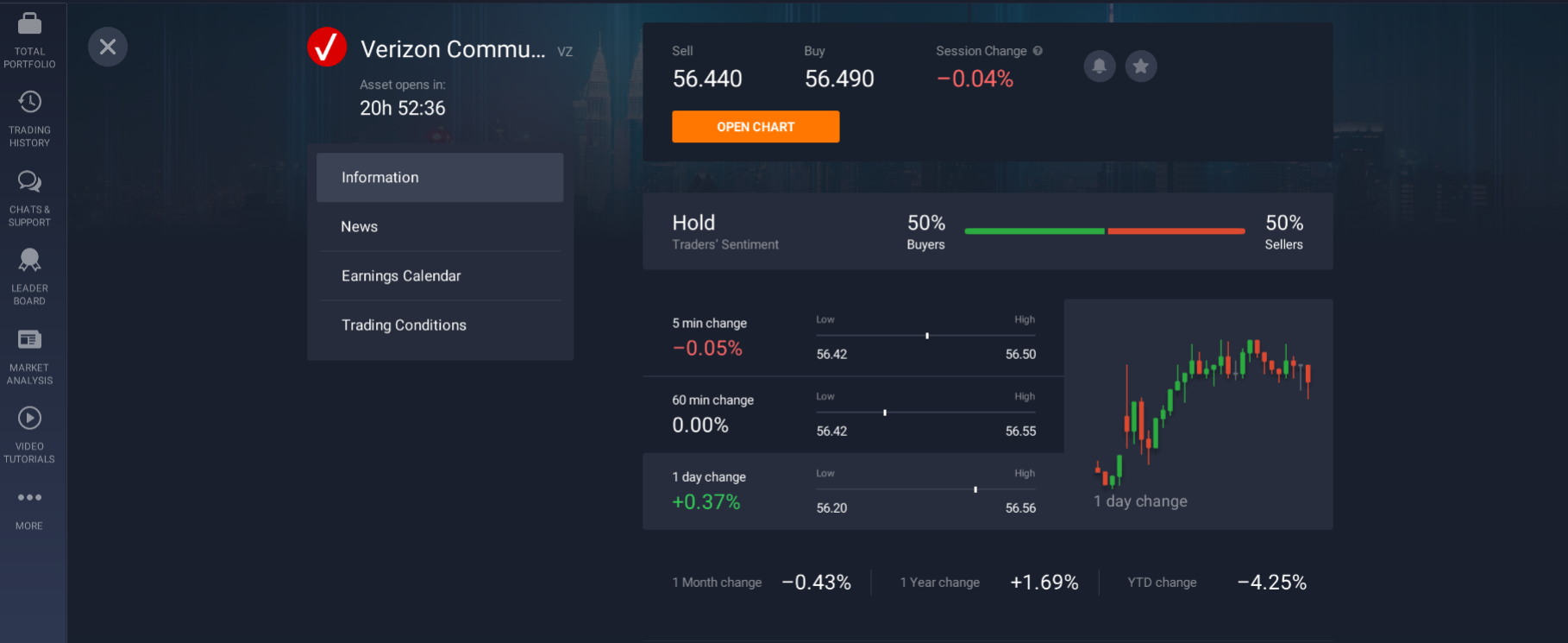 Verizon has a long history, a stable and sustainable business model and better financial performance than its competitors, which gives confidence to potential investors both in Pakistan and around the world. Verizon also has a strong brand and network that covers about 300 million people and 98% of the US.
How to invest in Verizon shares in Pakistan?
Verizon's stock is a great opportunity to make money in the stock market. Verizon has shown strong growth over the past decade. Between 2011 and 2020, the company's earnings per share grew by almost 9% annually, an impressive result.
Verizon Communications shares began trading on the New York Stock Exchange (NYSE) after the merger of Bell Atlantic and GTE, and the ticker VZ appeared on July 3, 2000. Trading on the NASDAQ exchange under the same ticker symbol began on March 10, 2010.
At the time of writing, a share of Verizon was worth $56.15.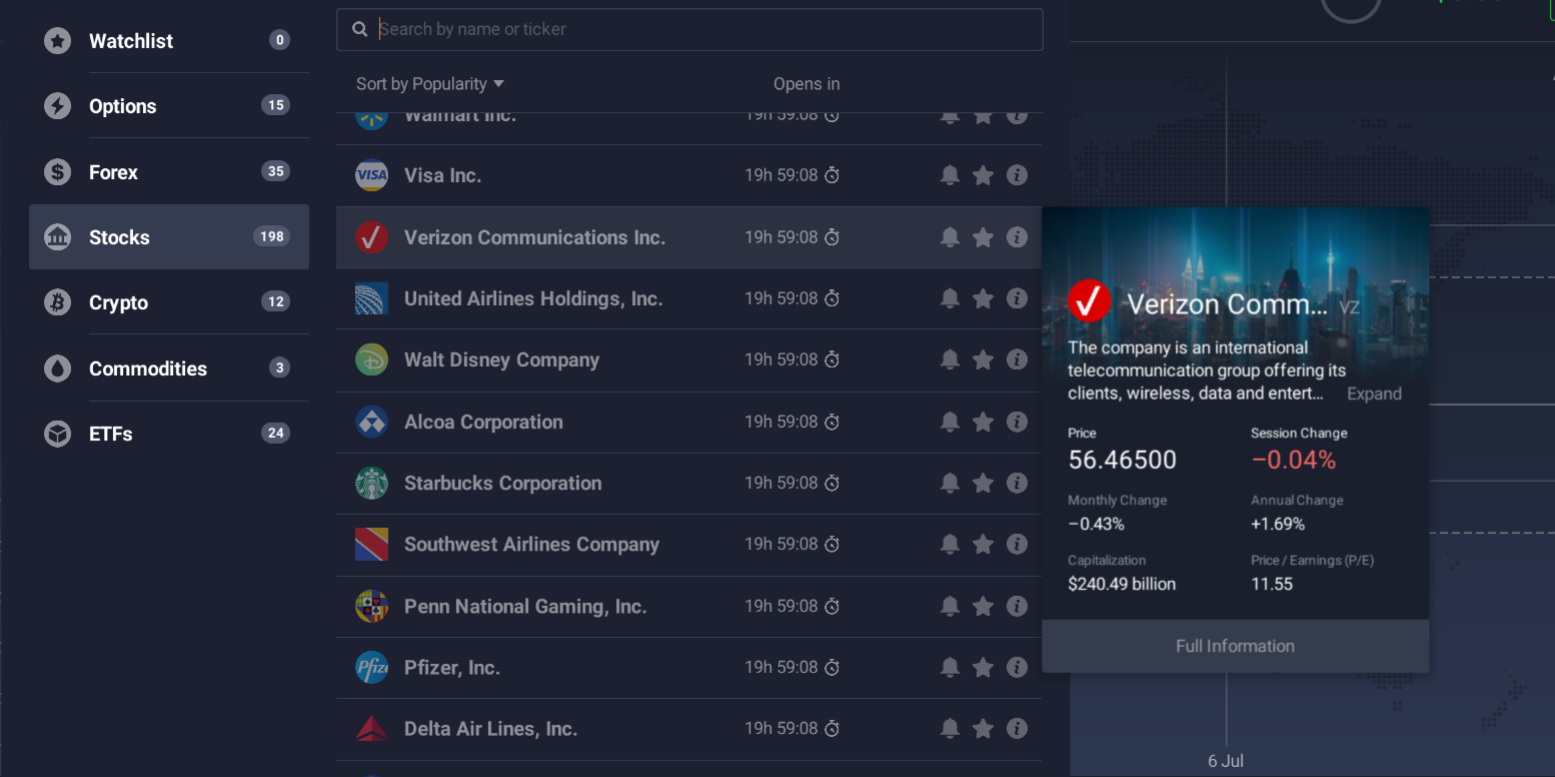 So, how to invest in Verizon shares in Pakistan?
It will be much easier for you if you make your investment plan and define the goals you want to achieve. Find a reliable, well-established online broker and register on their platform.
If you plan to hold Verizon stock over the long term, familiarize yourself with fundamental analysis. It involves an in-depth look at information about the company's current position and prospects. This analysis is the main tool of any investor. After all, it evaluates the fundamentals of any business. You understand that the growth of a business is the growth of its value, which in turn is reflected in the growth of its share price. Read what the company publishes about itself, follow its financial statements over a long period of time, say the last 5 years.
If you want to build your investment portfolio competently, fundamental analysis will help you do so.
Choose shares of those companies which show a stable financial and economic situation and high potential for development. Spreading your capital across different companies, assets and sectors of the economy greatly reduces risk. If one stock falls, others will compensate for this with a rise.
If you do not want to hold stocks for a long time and prefer to make a profit in a short period, then short-term investing is your theme. In this case, you need to study technical analysis. This includes studying charts, indicators, etc. Using technical analysis, you can keep an eye on a few liquid securities.
You can buy shares in the hope of receiving dividends, but nowadays, CFD trading is particularly popular with traders.
A CFD (Contract for Difference) is a contract between two parties who agree to pay the difference between the opening and closing price of a particular asset.
In simple terms, it is a way of speculating on price movements without the investor owning an actual asset.
As an investment instrument, CFDs are becoming more and more popular due to their availability. The contract can be bought and sold in its entirety at any convenient time, and this is certainly its advantage. This financial instrument has become ideal for those who do not have much capital to enter the market. Moreover, trading CFDs involves the use of leverage. This is a brokerage service which gives you funds several times your own. Using leverage allows a trader to make large profits. Knowing the best ways to invest in Verizon shares in Pakistan gives you the opportunity to benefit from the growing demand for telecommunications technology in the country.
Investing in Verizon shares is easy, especially if you use an online broker. The broker provides you as a client with all the necessary tools to make you comfortable with the financial markets.
How to buy Verizon shares in Pakistan?
The easiest and most convenient way to buy Verizon shares in Pakistan is to use the online platform.
But to do so, you need to register first. It should not cause you any difficulty, and it will take you a few minutes in time. The next step is to fund a live account and then buy shares. But before that, you will have the opportunity to learn on a demo account.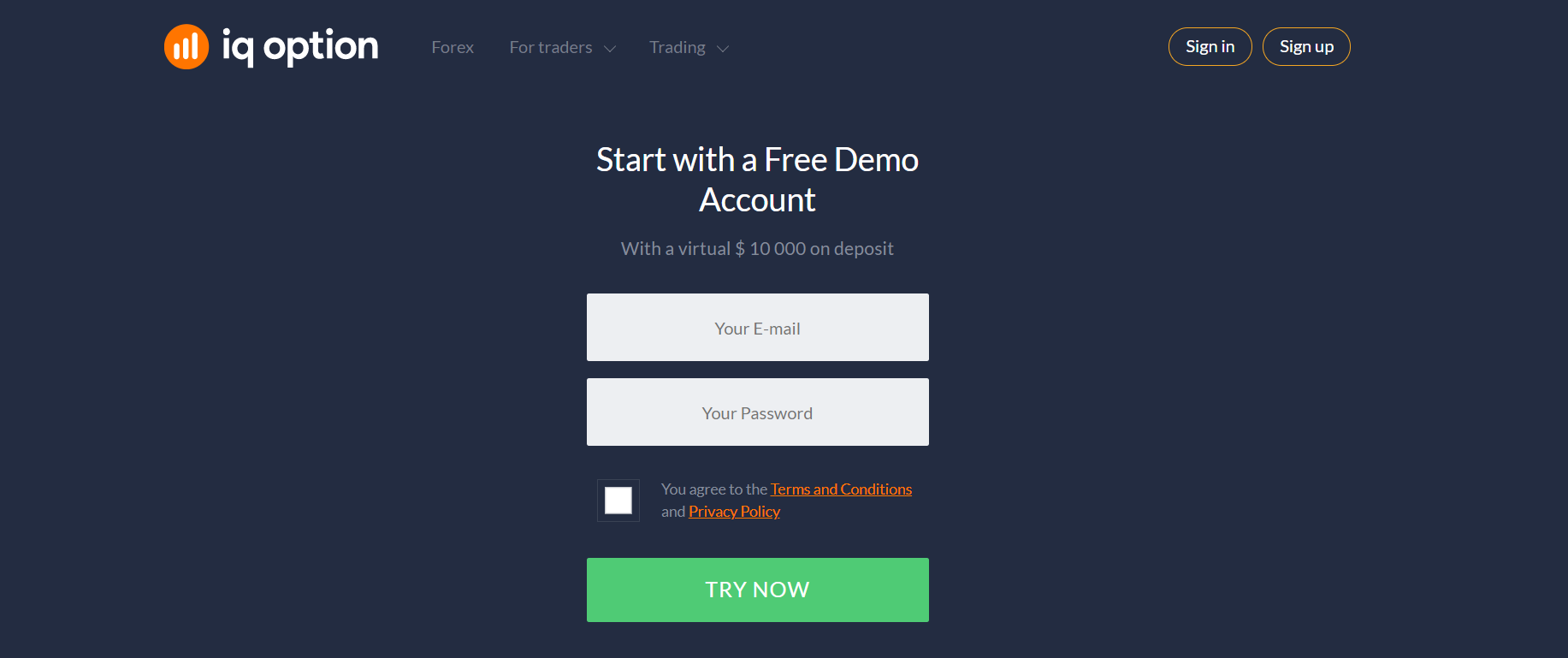 Registering on the platform is easy and does not require any special technical knowledge. It is no more complicated than registering on a social network.
The procedure is standard: you will be asked to enter a valid email address and a password of your choice. Then check the "plus" box to agree to the "Terms of Use and Privacy Policy". Take the time to read this agreement.
Once your registration is complete, your demo account will automatically open. It is totally free of charge. Virtual money will be available to you immediately in the amount set for the platform. Keep in mind that the funds added to your demo account are fictitious, so you will not be able to withdraw any profit from them.
With a demo account you will get priceless trading experience, familiarize yourself with the trading terminal and learn all the ins and outs of trading.
Learn to use technical analysis tools and computer indicators. Learn to develop and test your own or existing trading strategies.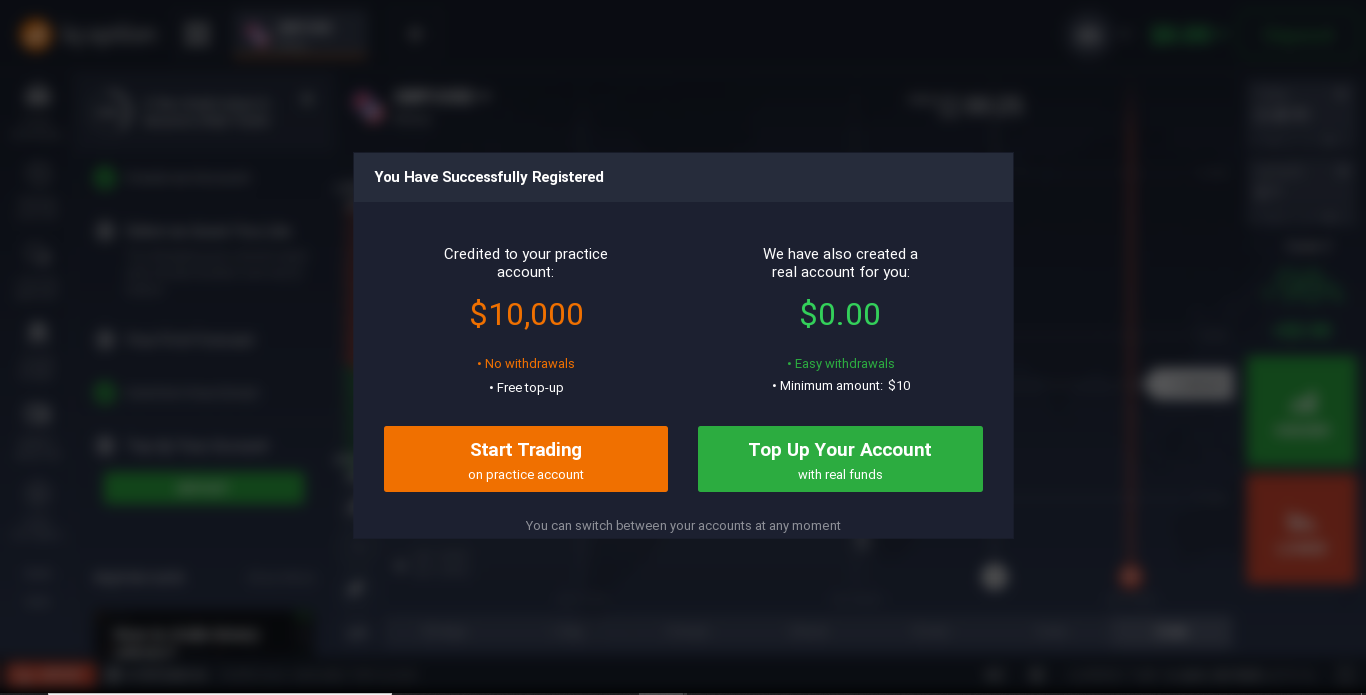 Demo-account is essentially a training simulator, on which you will learn to make your first financial operations, without the fear of making a mistake. You will understand how experienced investors work and learn the terminology used by professionals. This will be very educational for you!
You will develop an understanding of how to buy Verizon shares in Pakistan. Using a demo account will not require you to incur any financial cost, hence you are not risking anything. When you feel you are ready to trade for real, open a real account. Make a real deposit based on the minimum amount set on the platform. This is a small amount of money, usually only a few dollars. You simply click on the "Deposit" option, after which you will be redirected to a payment page where you will fund your account using the payment systems specified on the platform.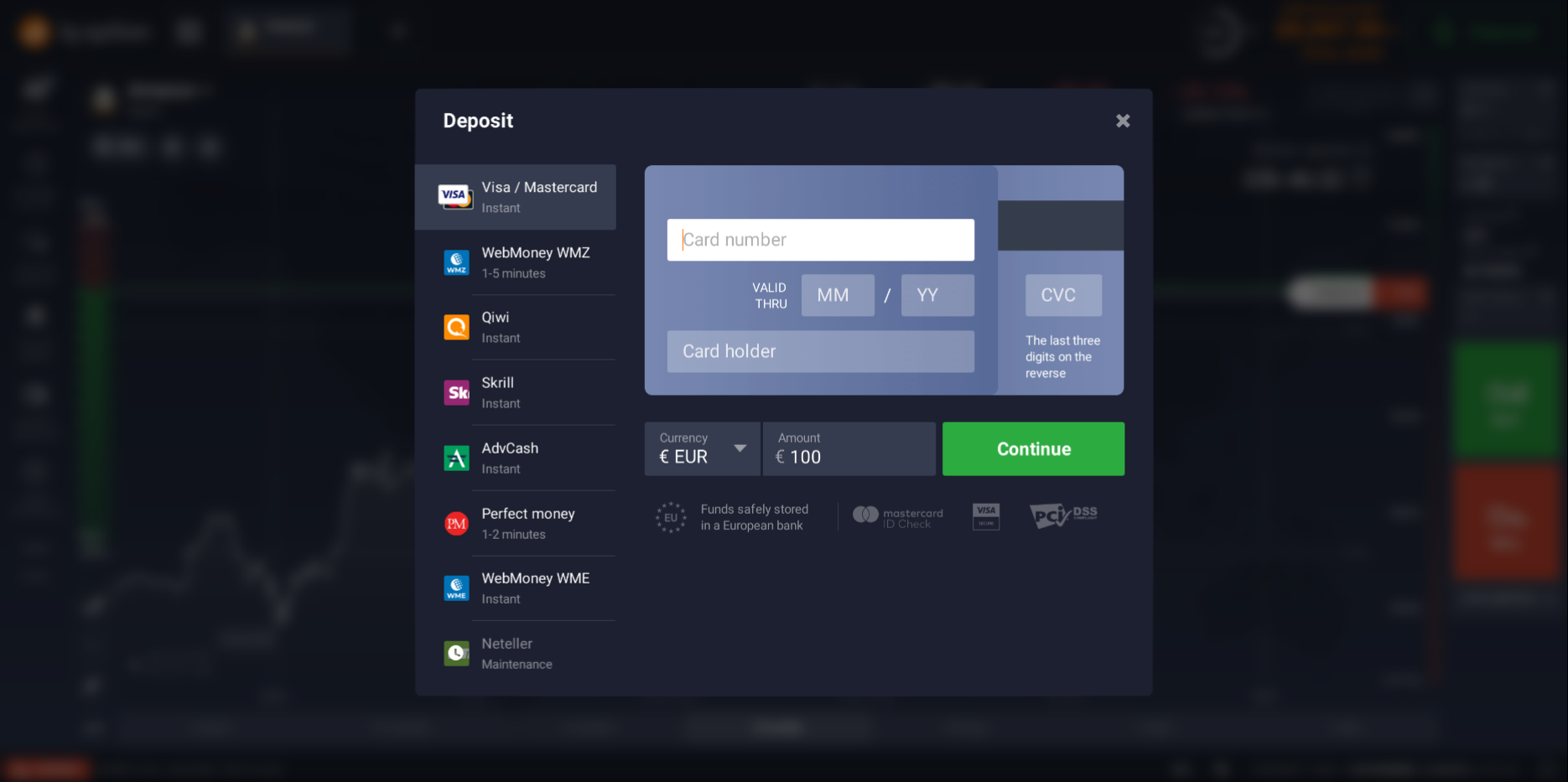 Funds are usually credited very quickly, but sometimes it can take up to five working days. You can withdraw the funds using the same payment systems you used to fund your account. As you can see, there is nothing complicated, everything is simple and straightforward.
How can I avoid or minimize risk when investing?
Risks are not a reason to give up on investments, they can and must be managed. Properly assessing risks can reduce the likelihood of their occurrence.
When investing in equities, it is important to recognise that quotations are affected by a number of factors, from the state of the global economy to a company's financial performance. Always stick to your chosen strategy. Invest only in instruments you understand and diversify your investments. Don't rush to invest a large amount at once, start gradually. Do thorough research on the company you want to invest your money in.
Choose a reliable online platform, it should be user- friendly and easy to use, which is very important for first-time investors.
Don't pass up the opportunity to learn on demos, study special literature or publications on the subject of investing, and so on. A state-of-the-art online platform is ready to provide you with services, such as free video lessons, chatting with other participants, you will be able to access information about stocks and see price charts. You will also be able to follow the latest news about the company in which you invest and much more. Support is available 24 hours a day, 7 days a week to help you.
SIMPLE AND RELIABLE
MONEY WITHDRAWAL