Visa Incorporated is an American international financial institution headquartered in Foster City, California, USA. Visa facilitates electronic money transfers around the world, usually with Visa credit cards, merchant accounts, and prepaid cards. Visa is one of the largest financial institutions in the world. The bulk of Visa's business involves processing credit and debit card transactions. Visa is also involved in financing ATM payments.
Visa does not provide banking services, does not accept deposits, does not issue loans. Visa helps financial institutions and their clients make money transfers, payments, currency conversions and receives a commission for these services. Visa fees are approximately 0.25-0.3% of the transaction amount.
Visa Incorporated is a giant among financial institutions in the world. It affects how people pay for goods and buy goods. For example, almost everyone has a Visa card, even if they don't use the Internet. Visa's business relies heavily on international trade to bring convenience to customers around the world. The shares are listed by Visa Incorporated on the New York Stock Exchange.
The history of the company begins in 1958, when Bank of America issues its own BankAmericard card, which allows you to make payments without using cash. The card is gaining popularity and soon many other banks also decide to start issuing their cards under this brand. But product development is hampered by the name Bank of America, which has not been popular everywhere. Therefore, it was decided to rename the bank and spin off the payment system itself into a separate enterprise. This is how Visa was born, initially consisting of several branches, which later became one of the largest corporations in the world.
Visa is currently ranked eighth in terms of capitalization, which is $ 413.58 billion, in the S&P 500 index, sitting between Berkshire Hathaway and Johnson & Johnson.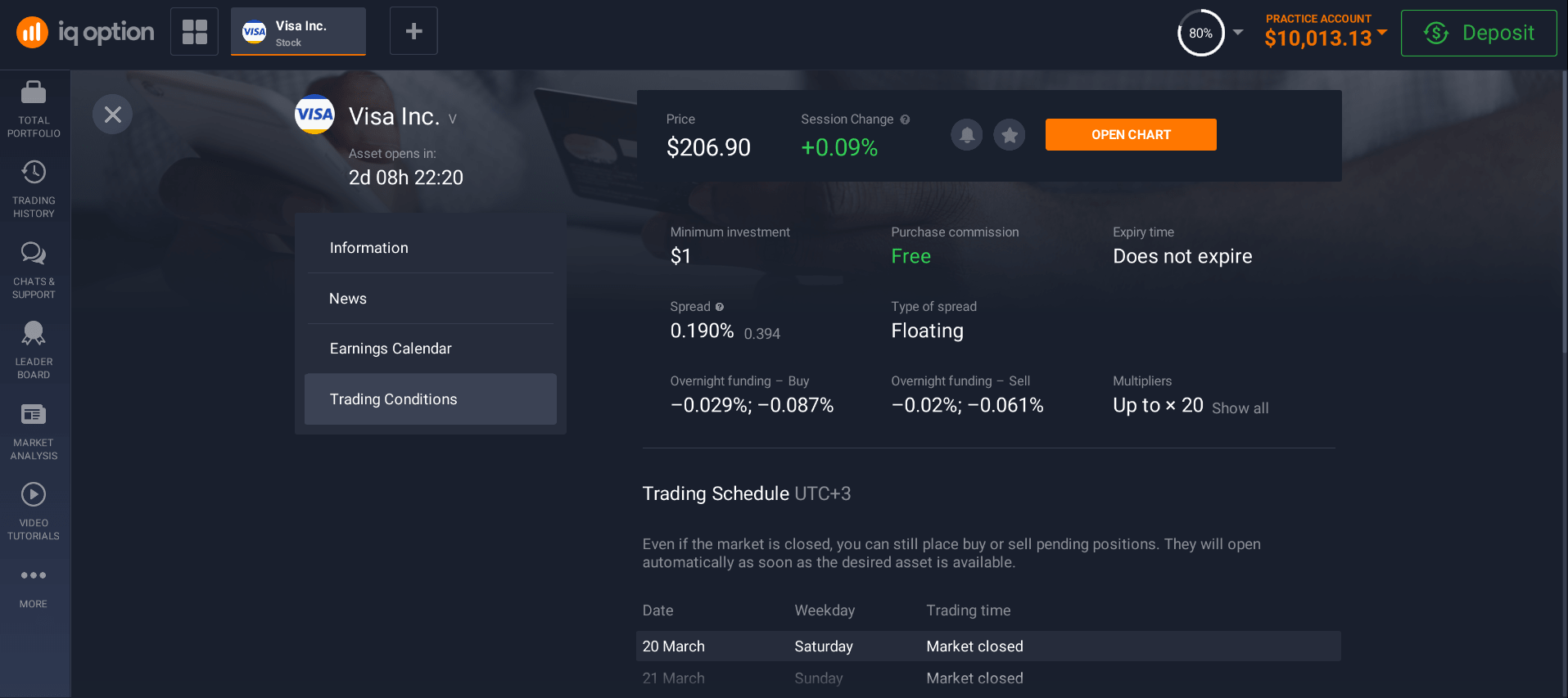 Looking at the chart of Visa quotes, you can see stable growth throughout the entire existence of the company. Of course, you can also see the waterfalls. After the IPO, the share price fell by 49%, but then followed by a rapid growth in 12 years, which amounted to 1800%, that is, the quotes grew 20 times at once! At the moment, one Visa share is worth $ 195, maintaining upside potential to previous highs of 9%.
It is safe to say that Visa is a monopolist in the market for contactless payments and bank cards. And this confirms the fact that there are no threats to its prosperity in the near future.
How to invest in Visa shares in Pakistan
With this in mind, many investors are looking to increase their capital by investing in Visa Pakistan stocks. Visa's strong cash flow and moderate debt levels make these shares very attractive in the long run. In addition, Visa retains the potential for further growth due to the growth of the cashless payments market. Therefore, experienced analysts recommend buying Visa shares in Pakistan. In the long term, the outlook for Visa is good and almost cloudless.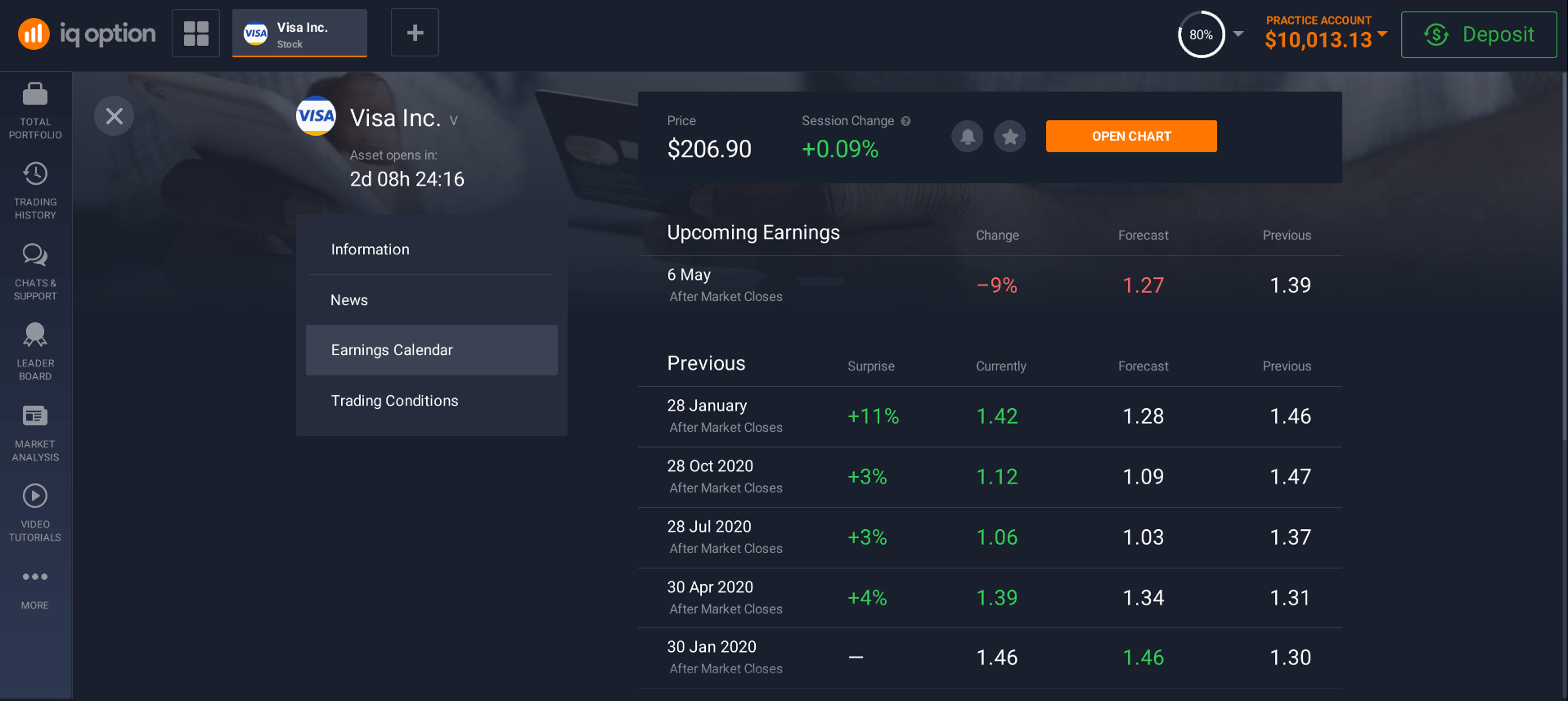 And if you are looking for the long term, you need to know how to invest in Visa Pakistan stock. To properly assess your investment opportunities, you need to conduct a technical and financial analysis of the company. You need to track stock quotes, adjustments and bounces of stocks. Be sure to monitor the behavior of Visa Incorporated's competitors. This will allow minimizing risks and not missing out on the growth of Visa shares in the long term.
Learn about the financial performance of Visa Incorporated. In recent years, there has been a trend towards an increase in dividends. Experts come to the conclusion that in the near future the prospects for investing in Visa shares in Pakistan have rather positive long-term prospects. But you need to monitor changes in the situation within Visa Incorporated itself.
A downturn in the stock market could also affect foreign investors looking to invest in a company like Visa. When a company's share price falls, investors who have invested in that company can lose a lot of money if they want to sell their shares. This could mean that the price of Visa shares is determined by the wishes of investors, and not by the results of the company's activities. As a result, when a company is performing well, investors tend to stay on board even if the company's share price has declined.
Study the stock market. Better to take the time to learn how to invest in companies like Visa in order to benefit from it. When you are looking for information about the stock market, be sure to have this information on how to invest in the stock market in general. By studying this process, you can begin to make predictions about where the market will go next. When the market rises, when it falls, when you better sell your shares before they fall too far, and when the dividend will be paid.
To determine how to invest in Visa Pakistan stocks, you need to correctly define your investment objectives. Experienced brokers or trading platform services can help you with this. They will help you start your investment and support your long-term plans. For long-term investments, it is important to buy Visa shares in Pakistan at better prices and then sell them on a rebound or hold for a certain period of time until the quotes start to rise.
At the same time, you need to make sure of the broker's experience and the reliability of the trading platform. Your safety of investing in Visa Pakistan shares depends on it. Their recommendations will help you get the most out of your Visa stock purchase.
Having a clear understanding of the stock market, having comprehensive information about the company itself, you will undoubtedly reap many benefits from investing in Visa Pakistan shares in the long term.
How to buy Visa shares in Pakistan
After receiving information about Visa promotions, are you wondering how to buy Visa shares in Pakistan? Buying Visa Pakistan shares is an investment opportunity that will make you a lot of money. The problem is getting the right information and platform to trade stocks. There are many trading platforms of brokerage firms for online trading. Most of them do not offer a wide range of services, including trading in Visa stock.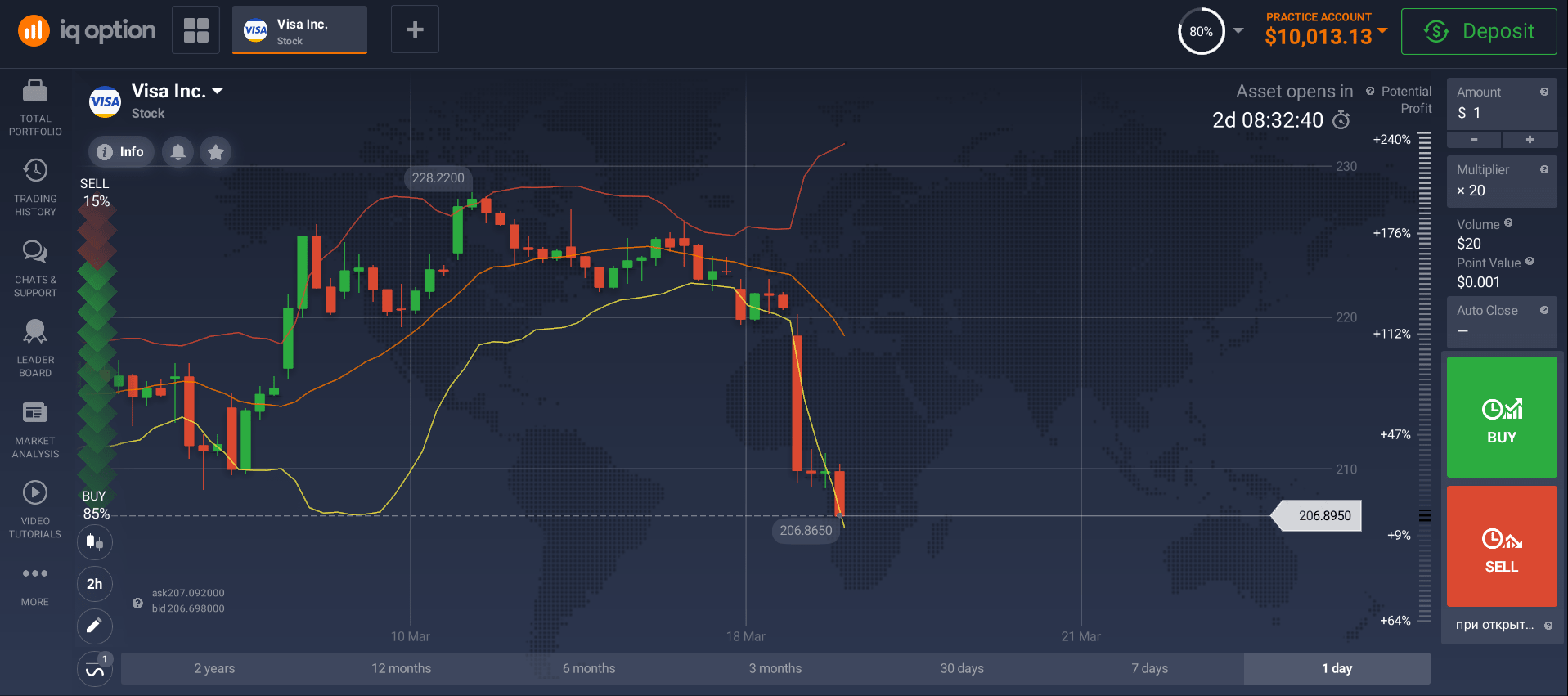 If you don't have enough experience in investing and trading stocks, the resources of the trading platform will allow you to learn. Online trading platforms allow you to trade without actually opening a trading account. An easy way to get around this problem is to open a demo account to trade Visa stocks. This way, you can test the platform and see if it suits you before investing real money.
You can find out what services the marketplace offers. On the trading platform, you may be advised on how to start trading. They can give advice on how to get the most profit by trading in different ways. A demo account is a great way to get familiar with trading before you start making real investments.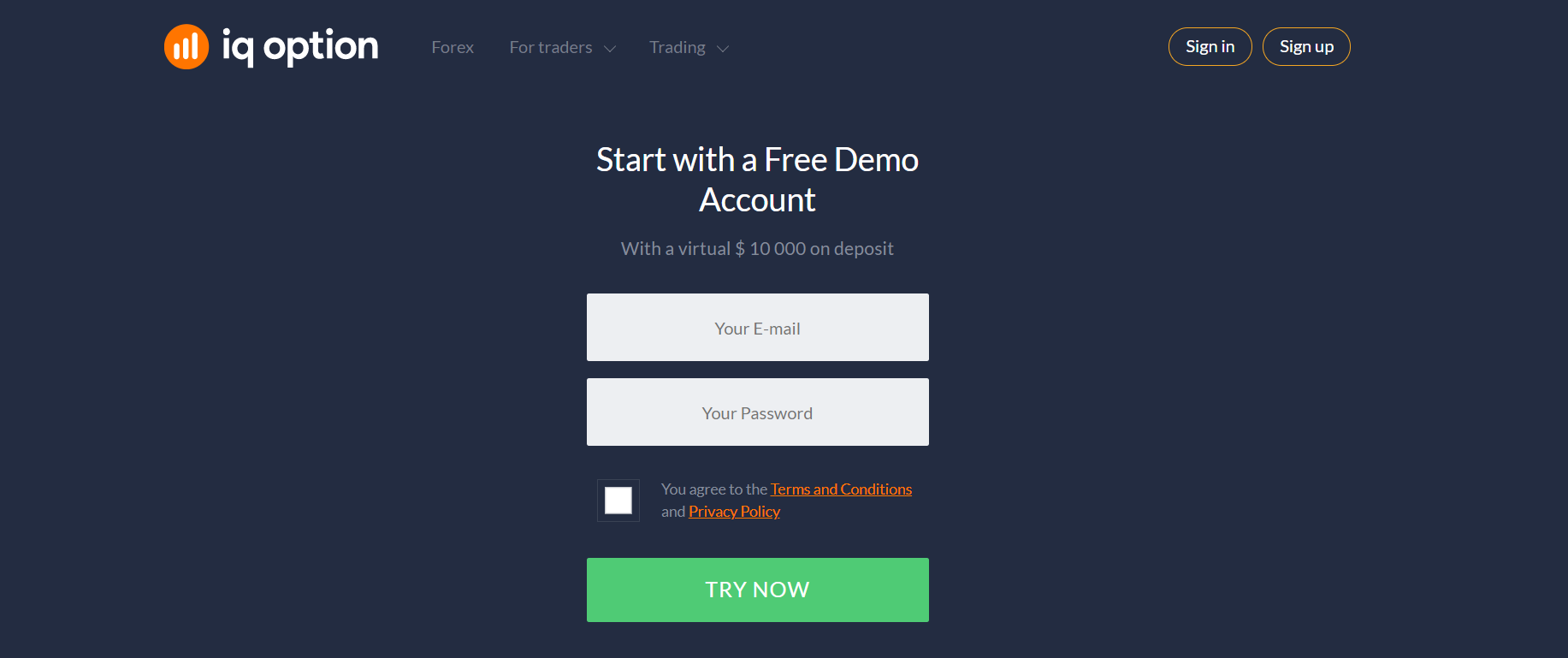 To open a demo account, you must first register on the trading platform. You will need your name and email address to register. Your details must be correct. After confirming your registration on the platform, you will be given a demo account to which you will be credited with 10,000.00 virtual US dollars.
There are several important things to consider when opening a demo account to trade Visa stocks. First of all, you should look at the minimum balance you need to maintain in order for your account to remain active.
By having a demo account on the trading platform, you can better explore all of its possibilities. You can watch video tutorials, attend video conferences. You will learn how to read financial charts, see investment prospects when buying and selling stocks. You can try buying and selling Visa Pakistan shares at your convenience. It will take some time to learn how to buy Visa Pakistan shares, but once you learn the ins and outs of trading the stock market, you will find it very easy.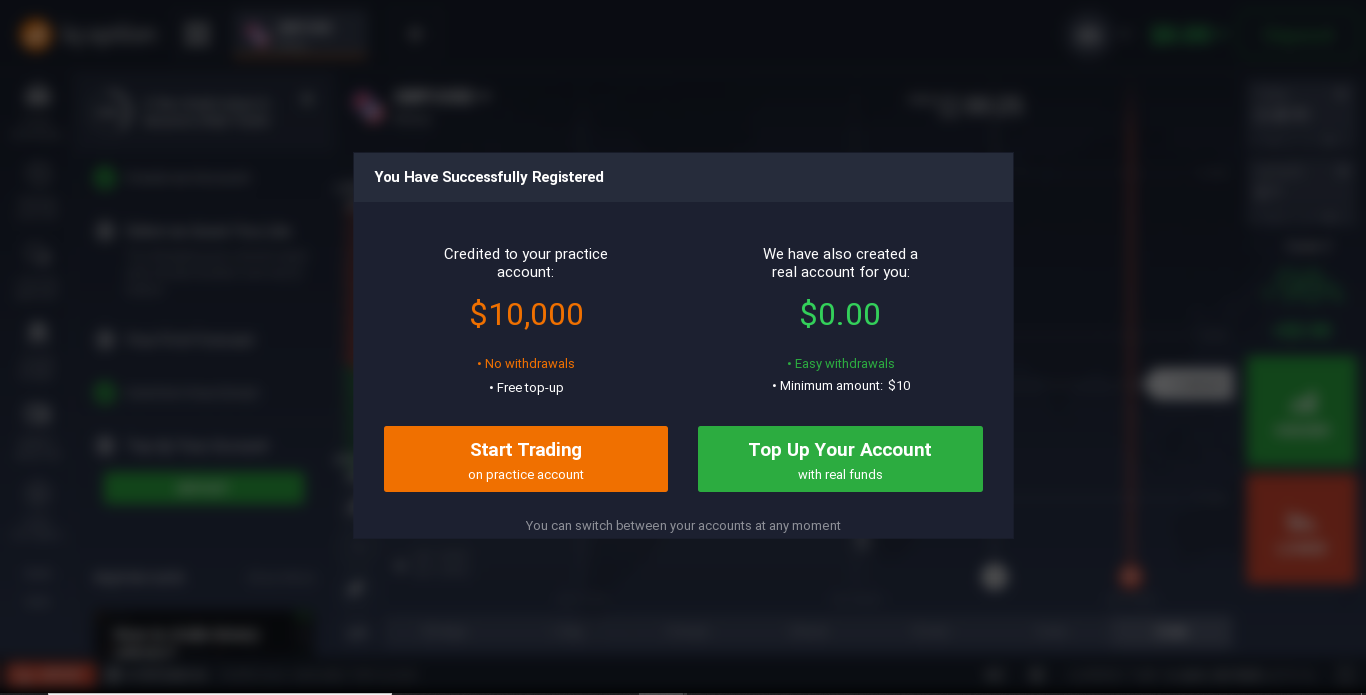 When you are ready to buy Visa Pakistan shares, you will need to open a live trading account on the online platform. To do this, you will need to fund your trading account with 10 USD. This will allow you to begin realizing your investment goals. You can fund your merchant account by bank transfer, credit card or e-wallet.
It is important to remember that buying Visa stock is a long-term investment. On the trading platform, you can get recommendations from experienced brokers who will give you useful advice. You can now start trading immediately and profit from buying and selling Visa Pakistan shares.
You can withdraw the received profit from your trading account by filling out an application. Withdrawal requests are processed from one day to a week. You can withdraw funds from $ 2. If you have any questions, the marketplace consultants will always answer you via chat, phone or email. Experts will answer in any language, always support and help in solving investment issues.
SIMPLE AND RELIABLE
MONEY WITHDRAWAL