Browser based Trading Platform in Pakistan
What is a Web trading platform?
A Web trading platform offers traders the opportunity to conduct their business over the Internet. This has led to a major change in the trading scenario, with many brokerage firms now offering their clients an interactive trading environment where they can easily conduct business from anywhere. Trading is done through the trading platforms of Web brokers, hence the term 'Web trading'. This type of trading is ideal for busy people who want to trade on multiple markets at the same time.
What is a web based trading platform in Pakistan?
An individual cannot trade on the exchange, only a broker can do that. The broker connects to the exchange and creates his own server to process orders from the broker's clients. A trading platform is software (a programme on a computer or smartphone) that connects the client to the broker. Traders are connected to the broker's servers via trading terminals, and with their help they can see current quotes and can open or close positions.
Before the widespread availability of the internet, traders could only place orders by telephone or in person at a broker's office.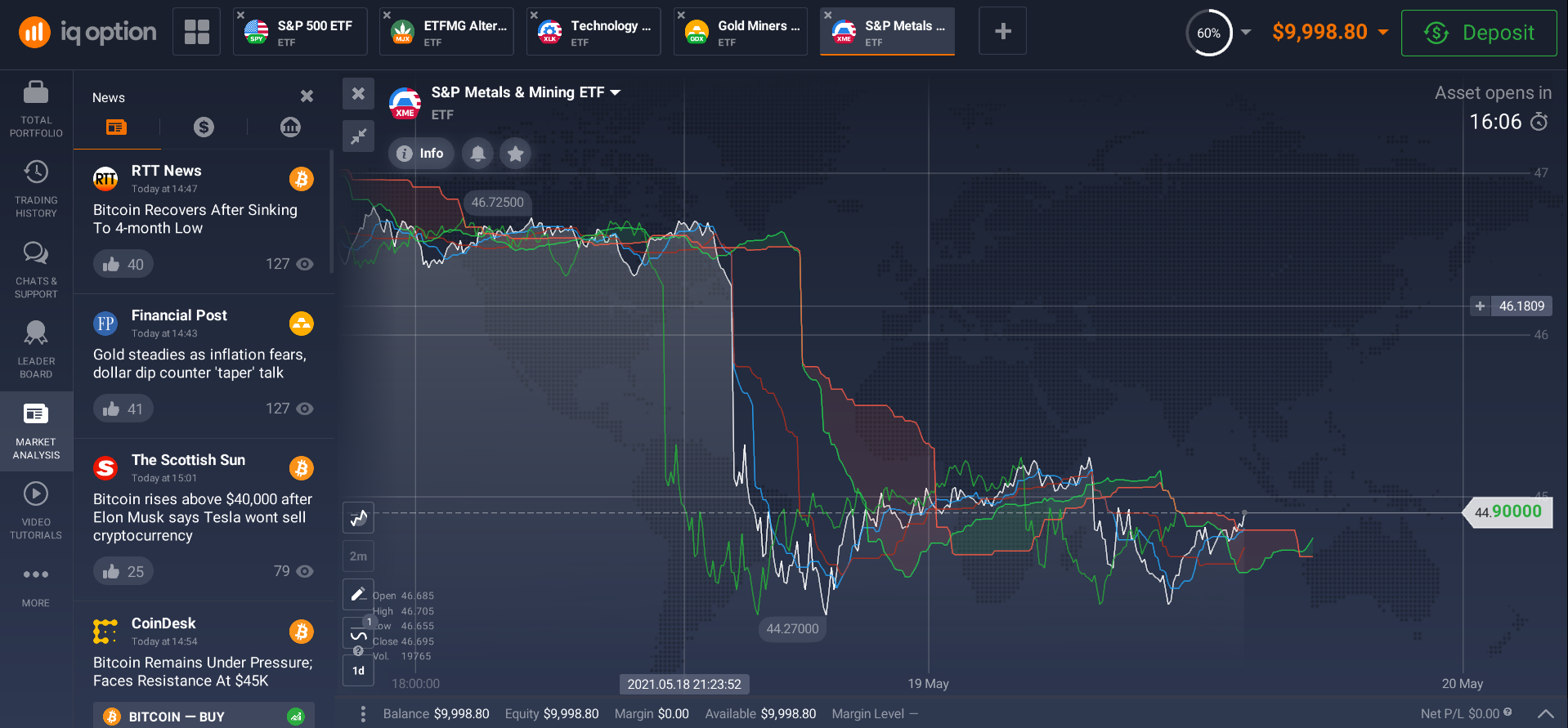 A browser based trading platform in Pakistan is a trading terminal that opens without installation in a browser tab linked to the broker's website. This option is sometimes offered by the biggest companies trying to please every client.
The trading terminals can be both stationary programs (simply installed on the user's computer) and Web-applications (opened in the browser without installation). Some terminals can be used via tablet or smartphone, but PCs are usually simply more convenient - the screen is bigger and the interface can be configured to see all the necessary data at the same time.
The main functions of the Web trading platform are:
opening and closing orders;
managing client portfolio;
assisting in technical analysis using charts.
Requirements for a Web trading platform:
absence of crashes. A good terminal will not glitch or slow down, regardless of changes in liquidity. Small delays in processing data (from one to several seconds) can lead to loss of profits for traders who rely on very short-term transactions;
analysis tools. A good browser based trading platform should provide traders with plenty of tools for technical analysis;
order handling. A Web based trading platform should be able to place pending orders, open and close positions on certain conditions. If it is not able to do so, a trader will have to spend a lot of time on unnecessary manual work;
setting the visual component. Some people consider it as a nonsense, but the ability to change the colour of the chart and the background to a more comfortable one is very important - so traders will be less tired and the work won't be uncomfortable.
Cross-platform is an additional requirement. Nowadays many people work via tablet or smartphone, so ideally a browser based trading platform in Pakistan should be installed on both PCs and mobile devices, or have a Web interface altogether.
A browser based trading platform in Pakistan has portfolio monitoring and analysis capabilities. The basic principle for displaying the assets included in the investment portfolio is to show separately the securities positions in the portfolio, separately the futures market positions (options) and separately the cash balance limits.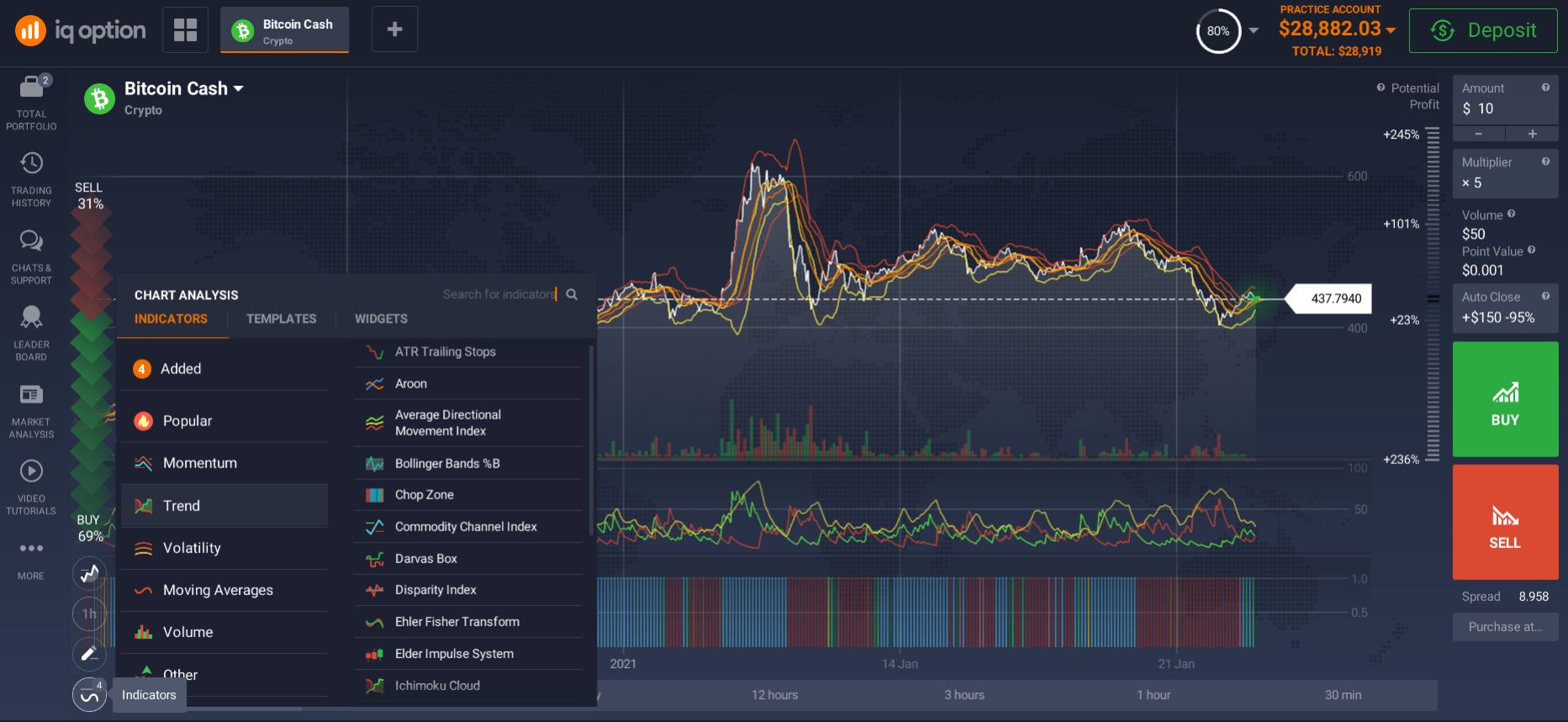 The web based trading in Pakistan has fundamental and technical analysis capability. Any strategy should be based on an adequate analysis of current positions and the factors that affect the price of the traded asset. The more complete and better the digest, the more convenient it is to create analytical analyses and build figures on the working field/graph. Technical analysis is based on predicting behavioural patterns that repeat in the market from time to time. That is, a trader usually does not care what a company does, what its future plans are, who is in charge of it, etc. He is only interested in the chart and the patterns formed on it in the current time interval. Fundamental analysis is based on profitability, production capacity, cash flows, liabilities (debts of the company), dividends paid, etc.
Web trading platform in Pakistan has a user-friendly graphical interface. That is, it is practical in terms of layout of images on the screen. If it is necessary to constantly scroll the screen for open access to important and most sought-after features, then developers will lose a lot of users because of this design. The current situation in the stock and currency markets often changes instantaneously, and there needs to be an equally rapid response. But it is important that all indicators remain within the same screen and are always at hand.
Multi asset trading has been gaining momentum recently. Traders are increasingly using multi-asset strategies, which is particularly relevant in times of global economic and geopolitical uncertainty.
On Web Trading Platform in Pakistan, mixed-asset investments increase the diversification of the overall portfolio by separating investments into several classes.
The reasons why multi-asset trading has become so popular for traders.
More opportunities. If one market trades in a flat, there is a good chance that the other will be more active. Traders who trade one asset class can easily miss out on good opportunities, but through a multi-asset broker they have access to a wide range of products which will enable them to profit from both rising and falling markets.
Hedging. Hedging is an active risk management strategy often used by traders to deal with the short-term risks of their underlying investments. Traders often try to capture cyclical performance at its best by allocating capital to specific asset classes that show the greatest potential for profit. This strategy is called tactical asset allocation and involves access to a large number of financial instruments and several asset classes.
Web trading platform, adapted to specific markets:
Web trading platform for stock trading. Stocks are bought to make money. Because the modern economic system is based on reasonable inflation, and because economies on average are growing, company profits are also gradually increasing. This causes the value of the stock to rise. There are two ways to profit from a stock: price increases (buy cheap, sell dear) and the receipt of dividends.
Browser platform for forex trading. The main transactions carried out in Forex are buying and selling of currency or something backed by currency. The main type of transactions in the forex market are speculative transactions - this is when you make a profit on the difference in price between buying and selling. The main trading pairs are: currency pairs; precious metal pairs; indices and stocks.
Web based option trading platform. An option is a contract that gives the buyer the right (exactly the right, not the obligation), to buy or sell an underlying asset at a specific price and at a specific time. Along with stocks and bonds, the option is one of the most popular investment instruments. It is also a binding contract with strictly defined terms and properties.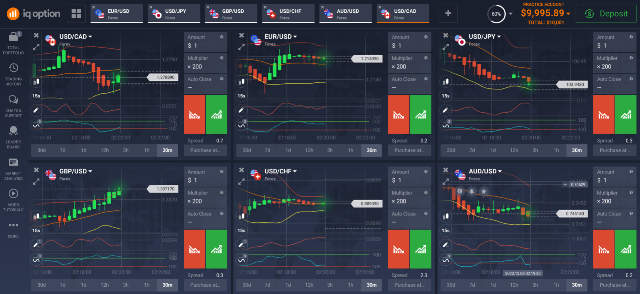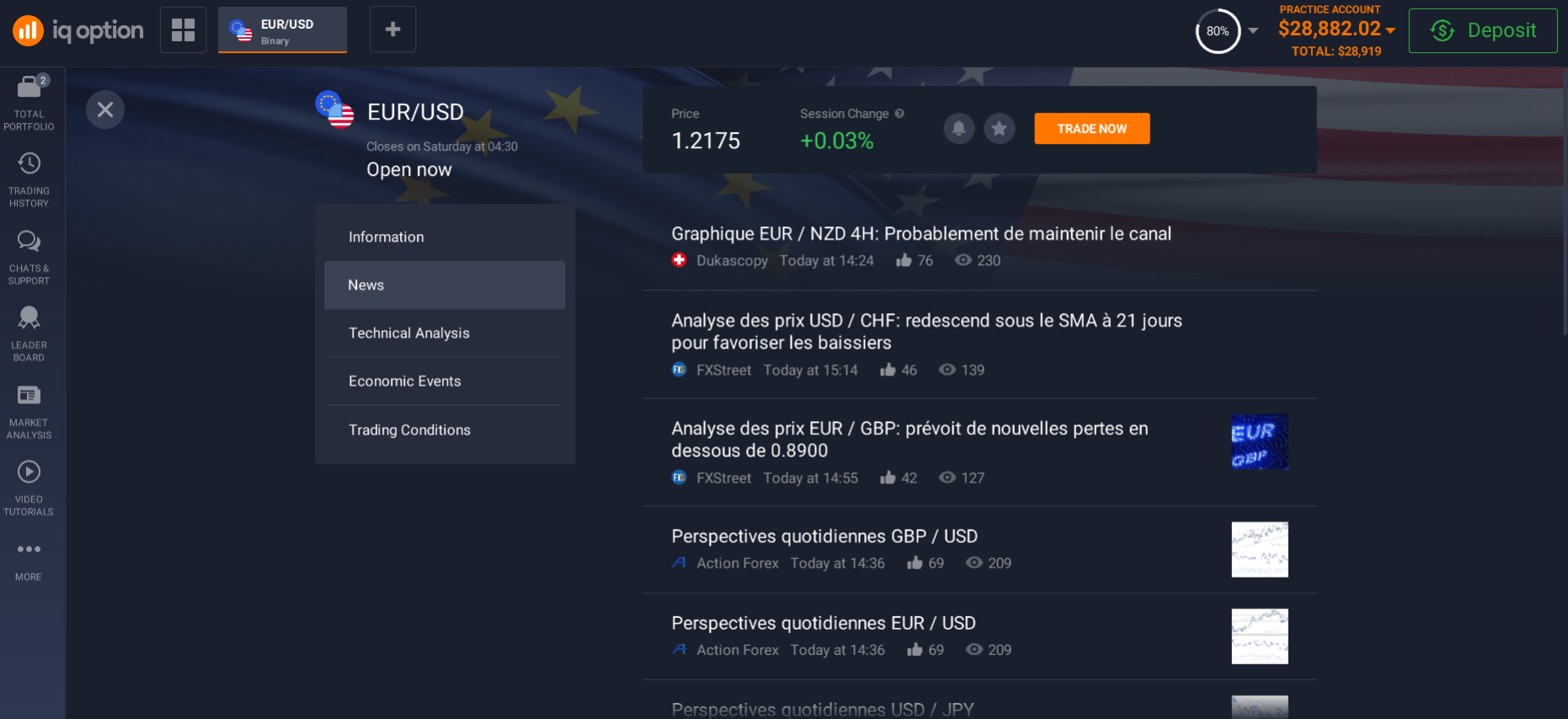 Web platform for trading commodities. Commodities are basic commodities or materials of the same nature that can be purchased from several producers. Agricultural products, metals and energy products are traded in basic commodity markets. Buyers resell the raw materials or use them to create goods which are then sold. Commodity options are contracts to buy and sell commodities with a predetermined delivery date. Options give buyers the right to buy the commodity and sellers agree to deliver it on a certain date at a certain price.
Browser-based ETF trading platform. An ETF is a ready-made portfolio of securities that can be bought and sold on the stock exchange, just like the familiar financial instruments like stocks and bonds. Most often ETFs copy a stock and index, that's why it is sometimes called an "index fund". The ETF replaces the investment portfolio and the headache for investors regarding its tracking and monitoring. This is especially true for first-time investors.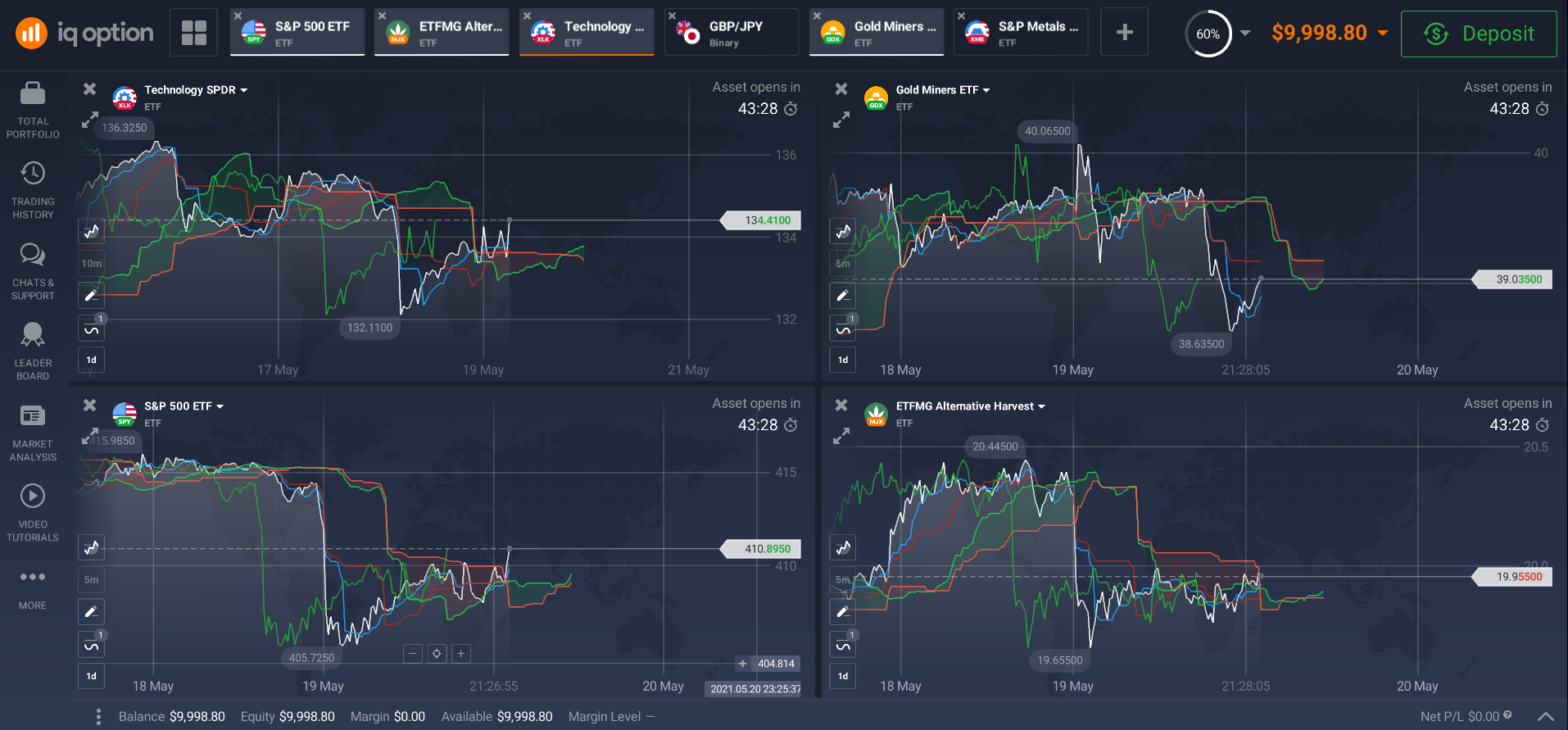 Web platform for trading cryptocurrencies. A cryptocurrency is an encrypted, unregulated digital asset used as a counterpart to a currency in exchange transactions. Cryptocurrency has no physical form; it exists only on an electronic network in the form of data. A key feature of cryptocurrencies is decentralisation - the absence of any internal or external administrator. Transactors can voluntarily temporarily mutually block their cryptocurrencies as collateral, or establish that the consent of all (or arbitrary additional) parties is required to complete/cancel the transaction. The most popular cryptocurrency today is Bitcoin.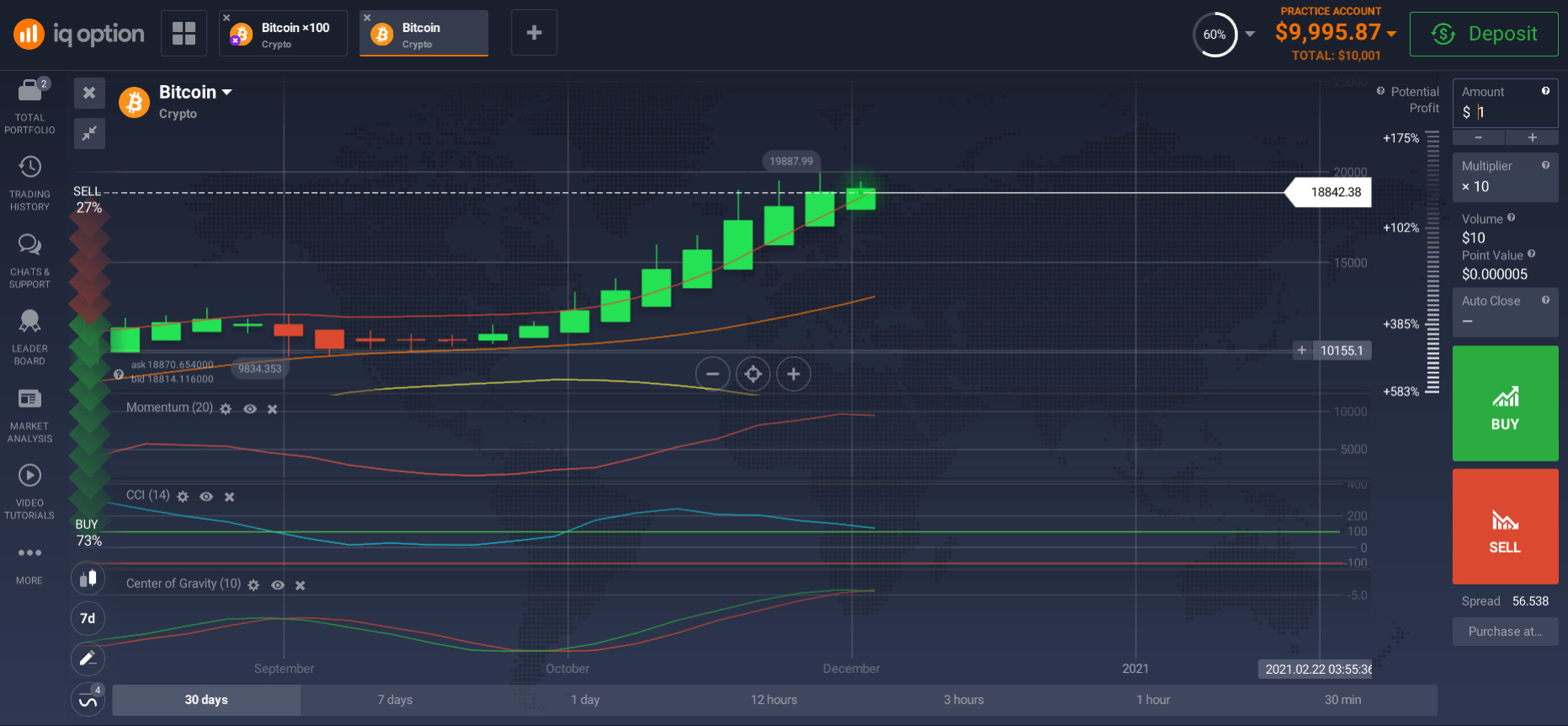 Trading on an Web based trading in Pakistan has some definite advantages, which have greatly increased the popularity of the financial markets over the past few years.
A trader cannot trade on the exchange on his own. In order to access the trading platform, he needs a broker - a professional who has a special licence that allows him to transact assets. Such an intermediary is not an individual, but a brokerage company.
How to start use web based trading platform in Pakistan?
Without a broker, there is no direct access to the exchange for individuals. To trade on a Web based trading platform in Pakistan, you need to go through the procedure of opening a brokerage account in your personal account. You don't have to go to the broker's office to open it, everything is done remotely. You need to provide your personal details like name, email address and confirm the registration process. After registration, you can already start working on the browser based trading platform.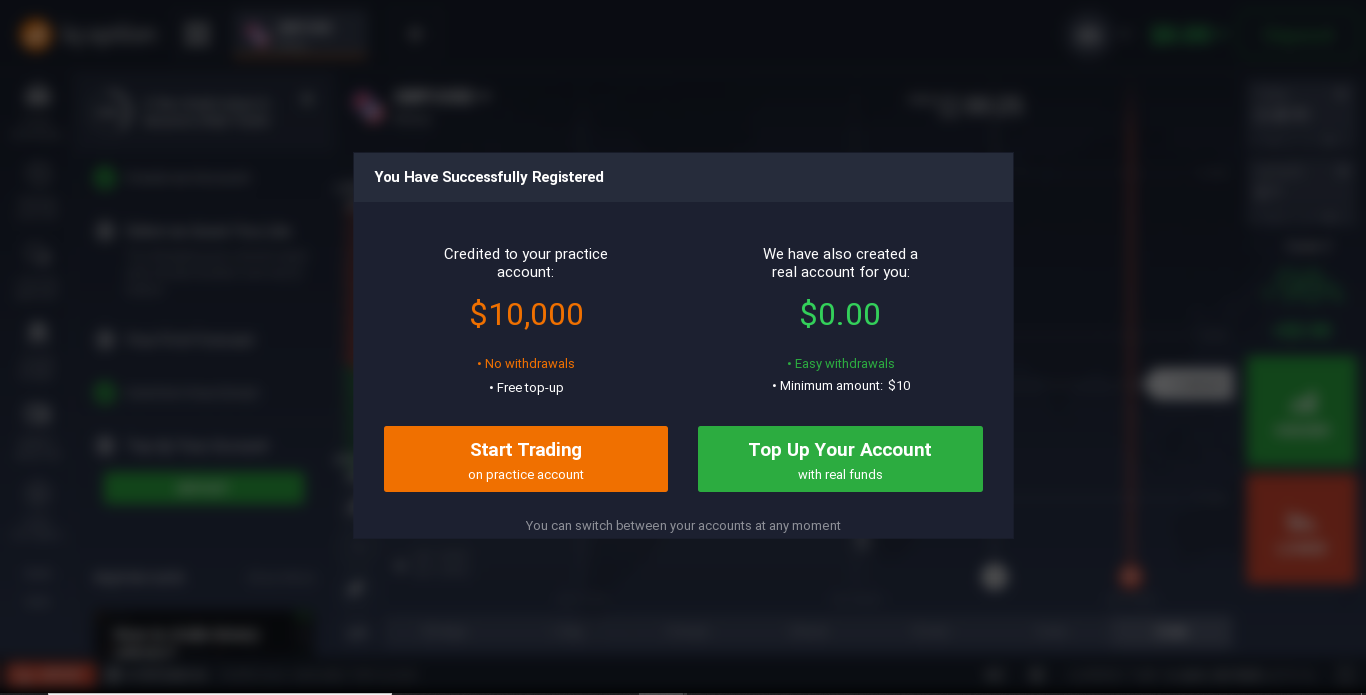 Web trading platform in Pakistan gives you an opportunity to try trading without fearing for your own savings by opening a demo account. There is no need to turn down the opportunity to try your hand at a demo account. A demo account gives you a chance to gain priceless trading experience, learn how the trading platform works, and learn to manage your emotions, experiencing unexpected spikes in the market and unpredictable events, so that next time you will react less sensitively.
Once you have gained confidence, you can make a deposit. This can be done by transferring money via bank card, bank transfer, or e-wallet. Depending on the deposit method you choose, the money will take anywhere from 5 minutes to 5 days to arrive.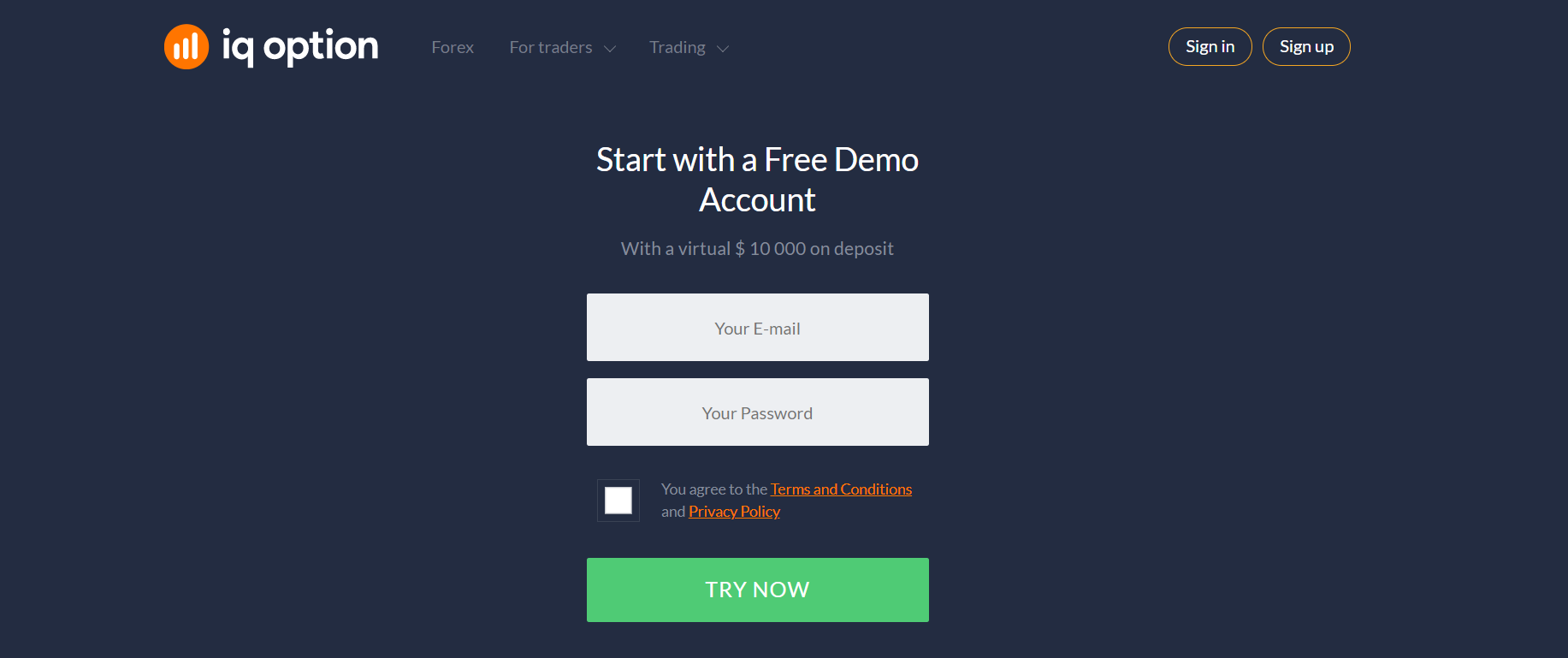 The Web based trading platform offers an additional tool to earn money: leveraged trading, which is money that a trader can borrow from a broker specifically to open trades with high volume. Using leverage can increase profitability of trades by several times (risks increase accordingly). Leverage size is usually set when you open a trading account and can be very different - 1:5, 1:20, 1:100 and even 1:1000!
Web trading platform in Pakistan is open 24/7. You can log into the trading platform under your account, anywhere, anytime. You will always be able to track your trades. Just do it!
SIMPLE AND RELIABLE
MONEY WITHDRAWAL